How weak regulations failed to prevent catastrophe at notorious Midland dam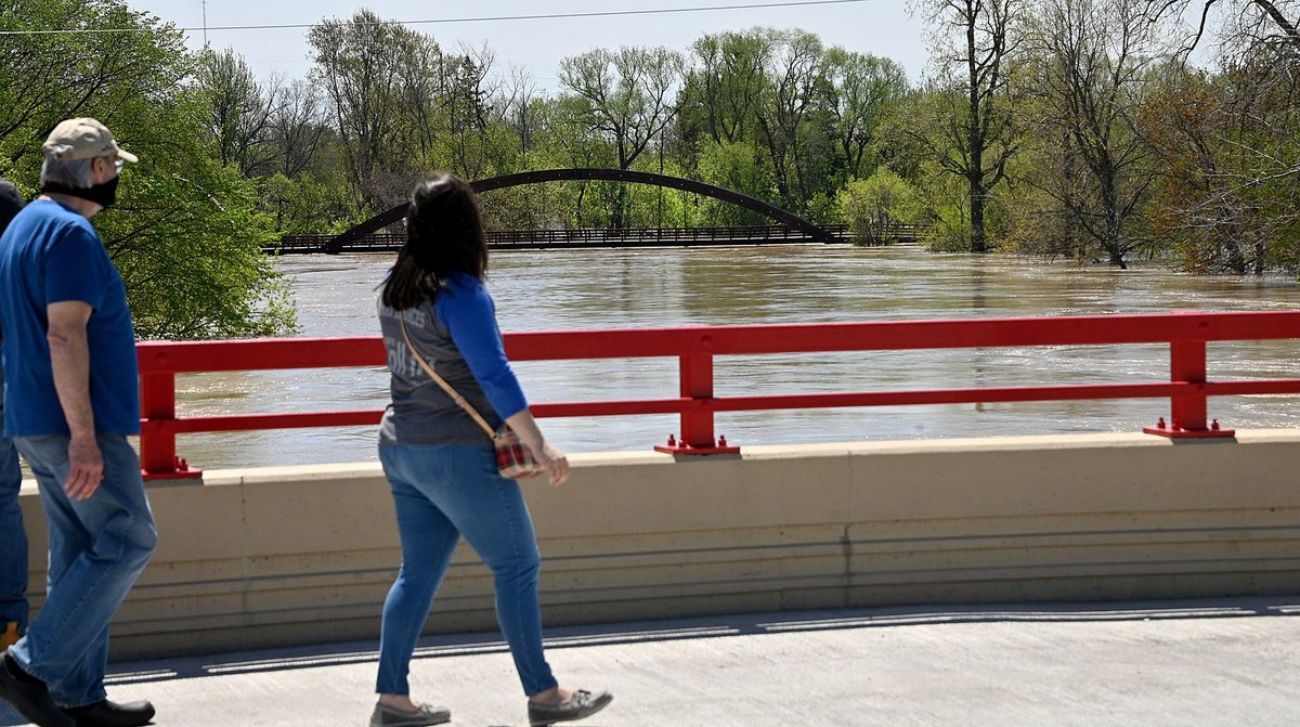 April 15 update: Feds fine former Midland dams owner $15 million over safety violations
Over nearly three decades and several owners, government regulators warned the Edenville Dam near Midland was at risk of failing in a flood, with dire consequences for downstream communities.
But the 96-year-old dam's structural deficiencies were never corrected before it and the downstream Sanford Dam failed last week following heavy rains, burying large swaths of Midland and nearby communities underwater.
Chalk it up as another piece of aging American infrastructure that gave out before anyone picked up the bill to fix it — and a regulatory system that is largely powerless to force changes, experts say.
Related: Michigan should have protected public from unsafe Edenville Dam, experts say
Throughout Michigan and across the country, America's old dams have become a dangerous liability. The average age of a U.S. dam is 56 years, according to the American Society of Civil Engineers, and the total cost to address needed repairs is more than $70 billion, according to the Association of State Dam Safety Officials.
But because 64 percent of U.S. dams are privately-owned but provide public benefits such as flood control, stable lake levels and recreational value at the reservoirs they impound, arguments often erupt over who should pay for repairs.
Too often, experts say, the answer is no one.
"These discussions have been going on for years and years with no good answer," said Mark Ogden, a technical specialist with the Association of State Dam Safety Officials focused on state safety programs.
In Michigan, two-thirds of dams have outlived their intended 50-year lifespan.
But removing or fixing aging dams is expensive. Attorneys for the owners of the Edenville Dam estimated it would have cost up to $10 million to complete repairs demanded by the federal government to ensure the dam could withstand major floods.
That's more than double the total amount the dam's owner, Boyce Hydro Power LLC, paid to buy the Edenville and Sanford dams and two others nearby in 2006. Those upstream dams, Smallwood and Secord, were damaged during last week's rains.
The high price of repairs often leads to "a big game of chicken," over who should pick up the tab, said Jay Lund, director of the Center for Watershed Sciences at the University of California, Davis and a member of the National Academy of Engineering.
"Everyone would like to point out the problem," Lund said, "but point to someone else for the solution."
'Should have come down harder'
In the aftermath of the disaster, the finger-pointing has begun.
Starting in 1993, the Federal Energy Regulatory Commission warned the Edenville dam fell short of federal safety standards and demanded owners increase spillways to withstand the "probable maximum flood" — or the worst flood that could be expected in the area surrounding the dam.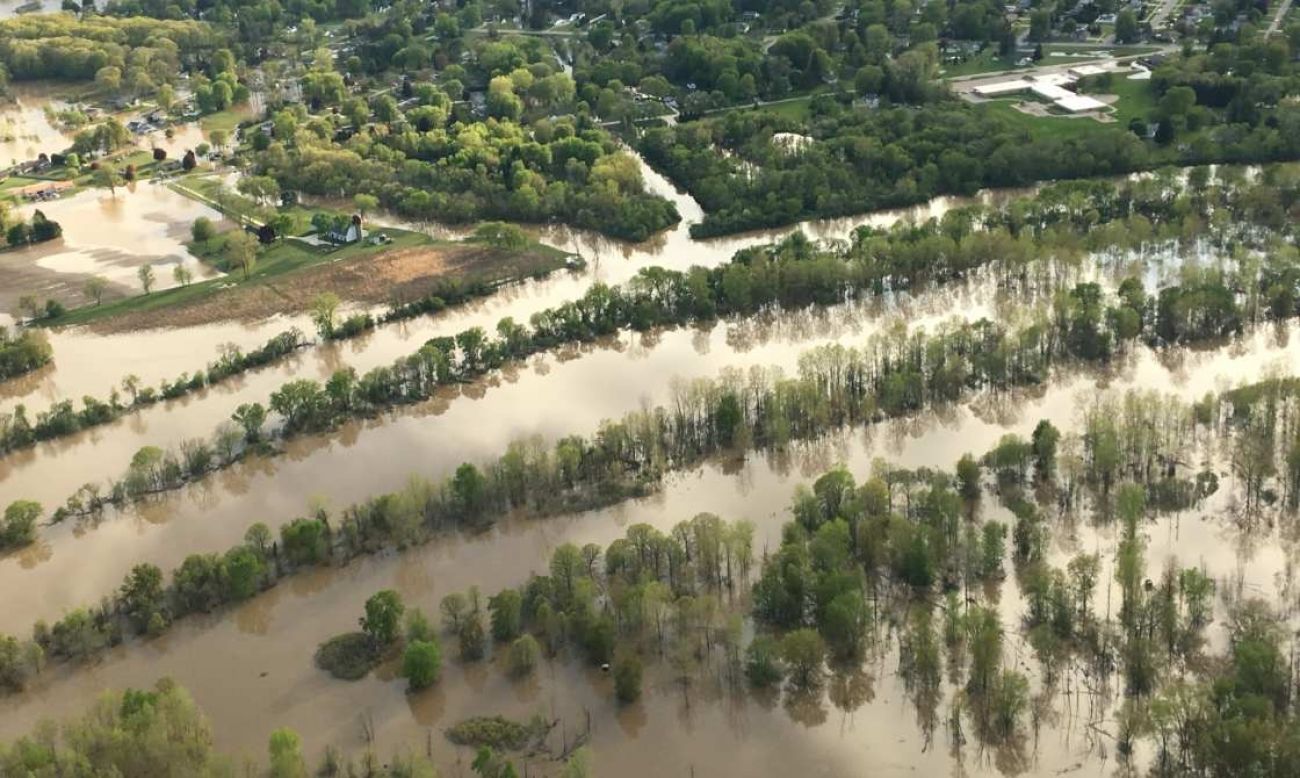 Edenville, FERC regulators concluded, could only handle about half that much water.
Lund, the Center for Watershed Sciences director, said that is an exceptionally low grade for a federally regulated dam, and should have been "a big red flag," that prompted quick action to remedy the problem.
After 25 years of warnings and citations, federal regulators revoked the dam's license to generate hydropower in late 2018.
"Regulators probably should have come down on them harder," Lund said.
A spokesperson for the Federal Energy Regulatory Commission wouldn't say why it didn't move faster.
"FERC provided its position in the Sept. 2018 revocation order," Celeste Miller wrote in an emailed response to a series of detailed questions from Bridge.
The license revocation shifted oversight to Michigan regulators, who never ordered any improvements even though they suspected the dam couldn't even meet state standards, which the Federal Emergency Management Agency deems among the least stringent in the nation.
Michigan environmental officials, who are now investigating the dam's failure despite questions of conflicts-of-interest, say they were beleaguered by inadequate staffing and a challenging handoff from federal regulators.
FERC inspection records on the dams were sealed when Michigan took control, said Hugh McDiarmid, a spokesperson for the Michigan Department of Environment, Great Lakes and Energy.
He said staffers were "starting from ground zero."
"With one of the largest dams under their jurisdiction and an uncooperative owner, combined with the other 1,100-plus dams under their jurisdiction, I think our three-person dam staff moved reasonably aggressively," McDiarmid said.
Eighteen months after assuming oversight, Michigan regulators were still researching whether the dam met Michigan safety standards when the flood occurred.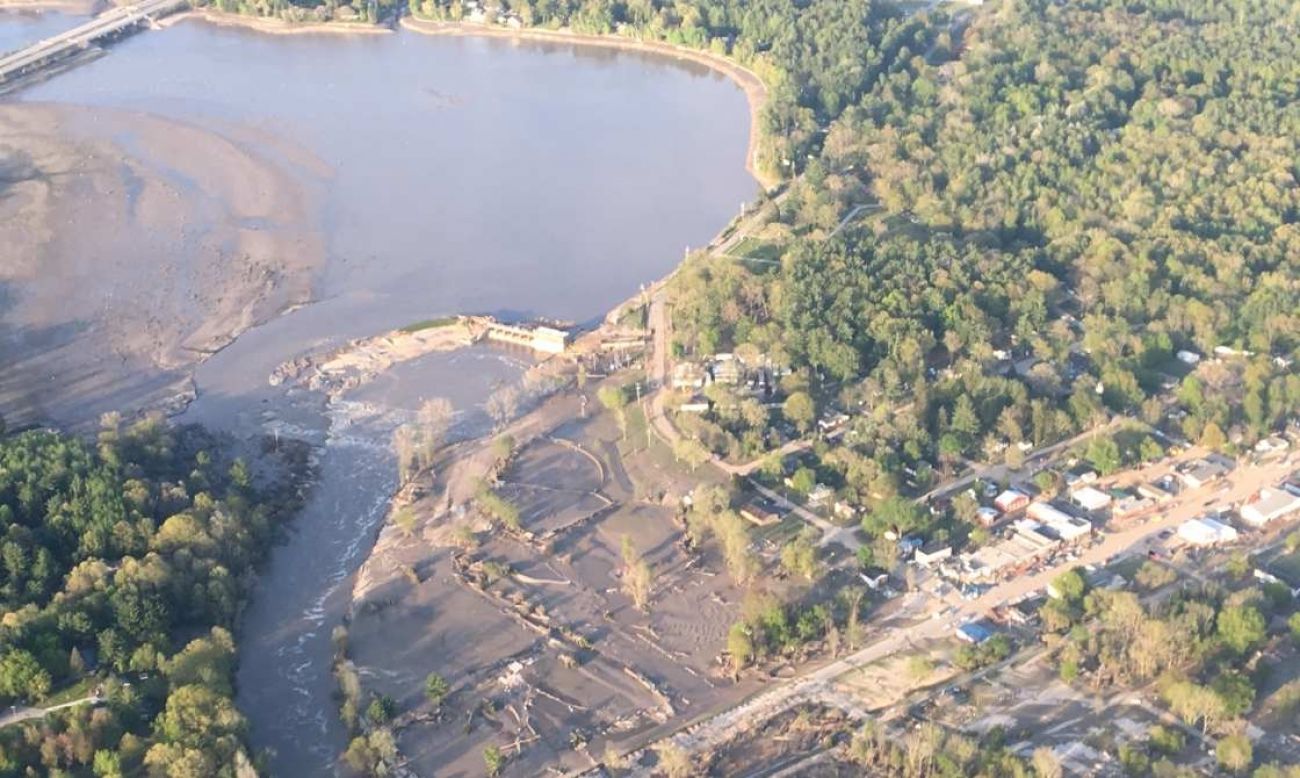 Jennifer Amerkhail, who worked as an attorney with FERC for 16 years and now works at Jenner & Block law firm in Washington, D.C., said federal regulators only rarely revoke dam's licenses, perhaps once every few years.
Getting to that final stage of revocation can take a long time because FERC must give the dam owner due process and ensure "the licensee has the opportunity to make things right." One revocation case she worked on took about a decade to finalize.
"FERC is trying to balance everything and public safety is one of the major concerns, they take that very seriously," Amerkhail said, adding that in the Edenville case, FERC was particularly active, which reflects that concern.
"When you have a limited ability to do certain things, you can look at your playbook and you only have a few plays that you can make," she said.
Thinner profits, costlier repairs
Because hydropower dam operators depend on federal licenses to sell power, most will comply with FERC directives, said Anne Jefferson, a geology professor and hydrologist at Kent State University.
But the economics of dam ownership have shifted over time, and many once-lucrative hydropower dams are now marginally profitable at best, said Lund of the University of California. Meanwhile, dams built to the laxer safety standards of a bygone era need significant investment to comply with modern standards.
Many dam owners, Lund said, would go bankrupt if forced to pay for needed repairs. So rather than pursue court action or other punitive measures, regulators often opt to work with dam owners to gradually address maintenance or repair backlogs, resorting to punishment only in extreme circumstances.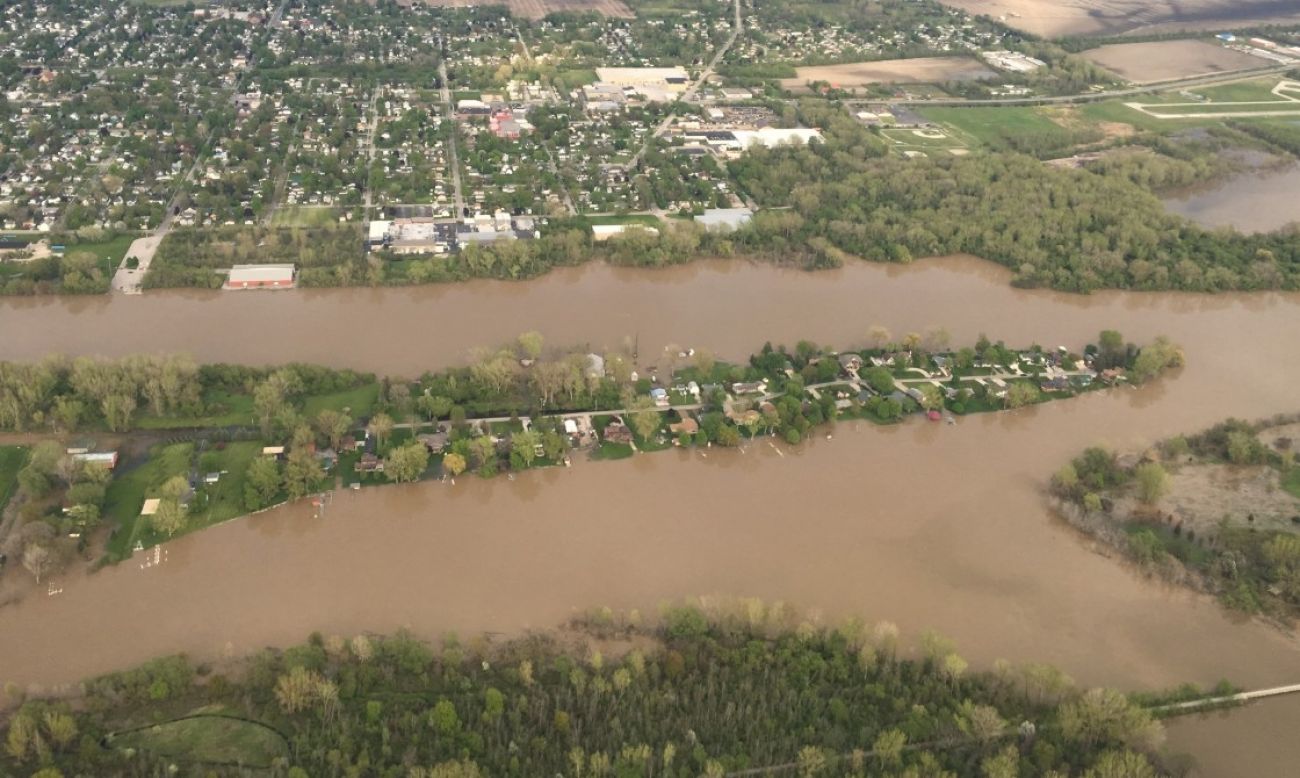 Boyce Hydro, the Midland-area dams owner, argued in court that it couldn't pay for repairs because prices for hydro power have fallen. The company argued that, by revoking its license, federal regulators eliminated revenues that could have paid for repairs.
Sen. Jim Stamas, R-Midland, said the deck is stacked against dam owners who need to make regulatory improvements because the state Public Service Commission — which assigns the rates at which power generators are compensated — sets rates too low for companies to make adequate repairs.
"There was no way in Michigan to recover that cost [of improvements,] which gets back to why it takes way too long for many of these facilities to upgrade their systems," Stamas said.
The Edenville dam generated about $1 million in annual revenue, according to court papers, while three smaller ones nearby owned by Boyce generated another $900,000. Expenses were $1.2 million or less, records show.
Many neighbors who live near the dams are dubious that Boyce, which is owned by the trust of deceased publishing mogul William D. Boyce, couldn't afford the repairs. Multiple class-action lawsuits have been filed against Boyce and the state to recoup damages for area residents harmed by the floods.
Solutions elusive
In some states, governments can step in and make repairs to dams if owners won't. Michigan has no dedicated fund for such repairs, McDiarmid said.
The problem of deferred dam maintenance is not confined to Michigan.
California is widely considered a national leader in dam safety, with dozens of employees and a budget of $20 million dedicated to the cause. Yet when the state's Oroville Dam failed in 2017, independent investigators came to a disturbing conclusion: The failure was the result of a "long-term systemic failure" on the part of both regulators and industry.
That conclusion "certainly raises concerns about how good of a job we're doing in California as well as other states that struggle to have adequate budgets and staff to do their job," said Martin McCann, who runs the National Performance of Dams Program at Stanford University.
In Michigan, consensus to address the issue has been elusive.
Mark Coscarelli, a senior policy fellow at Lansing-based Public Sector Consultants, led a 2007 project to develop recommendations for Michigan policymakers to address the state's massive collection of aging dams.
In many cases, the report's authors found, useless dams could be removed for less money than it would take to shore them up for safety. Removal also eliminates the environmental and safety hazards dams may pose.
In places like mid-Michigan, where Boyce's dams originally constructed for electricity generation are now prized for the recreational and scenic value of their reservoirs, the report's authors determined the public should help pay for upkeep.
"There needs to be more public-private partnership when you have members of the public deriving some benefit from these privately-owned structures," Coscarelli told Bridge.
But much like Michigan's struggle to fund road maintenance, bridge repair and other infrastructure needs, Coscarelli said, "nobody wants new taxes." And there is a general perception that societal concerns deemed more immediate -- education and health care, for instance -- are more deserving of public money.
Until, that is, disaster happens.
Michigan Gov. Gretchen Whitmer has ordered state officials to investigate the cause of the dam's failure and recommend policy, legislative, budgetary and enforcement solutions to prevent repeat disasters in the future.
Coscarelli has been here before, and he isn't holding his breath for a solution that sticks.
"Six months will pass and we'll be on to the next emergency of the day," he said. "People will lose sight of it and go on with their lives, the impoundment will come back up and we'll live happily ever after until the next dam blows out.
Michigan Environment Watch
Michigan Environment Watch examines how public policy, industry, and other factors interact with the state's trove of natural resources.
Michigan Health Watch is made possible by generous financial support from:
Our generous Environment Watch underwriters encourage Bridge Michigan readers to also support civic journalism by becoming Bridge members. Please consider joining today.
We're not just a news organization, we're also your neighbors
We've been there for you with daily Michigan COVID-19 news; reporting on the emergence of the virus, daily numbers with our tracker and dashboard, exploding unemployment, and we finally were able to report on mass vaccine distribution. We report because the news impacts all of us. Will you please support our nonprofit newsroom?