Michigan has 7,300 toxic sites. Money for cleanups is almost gone.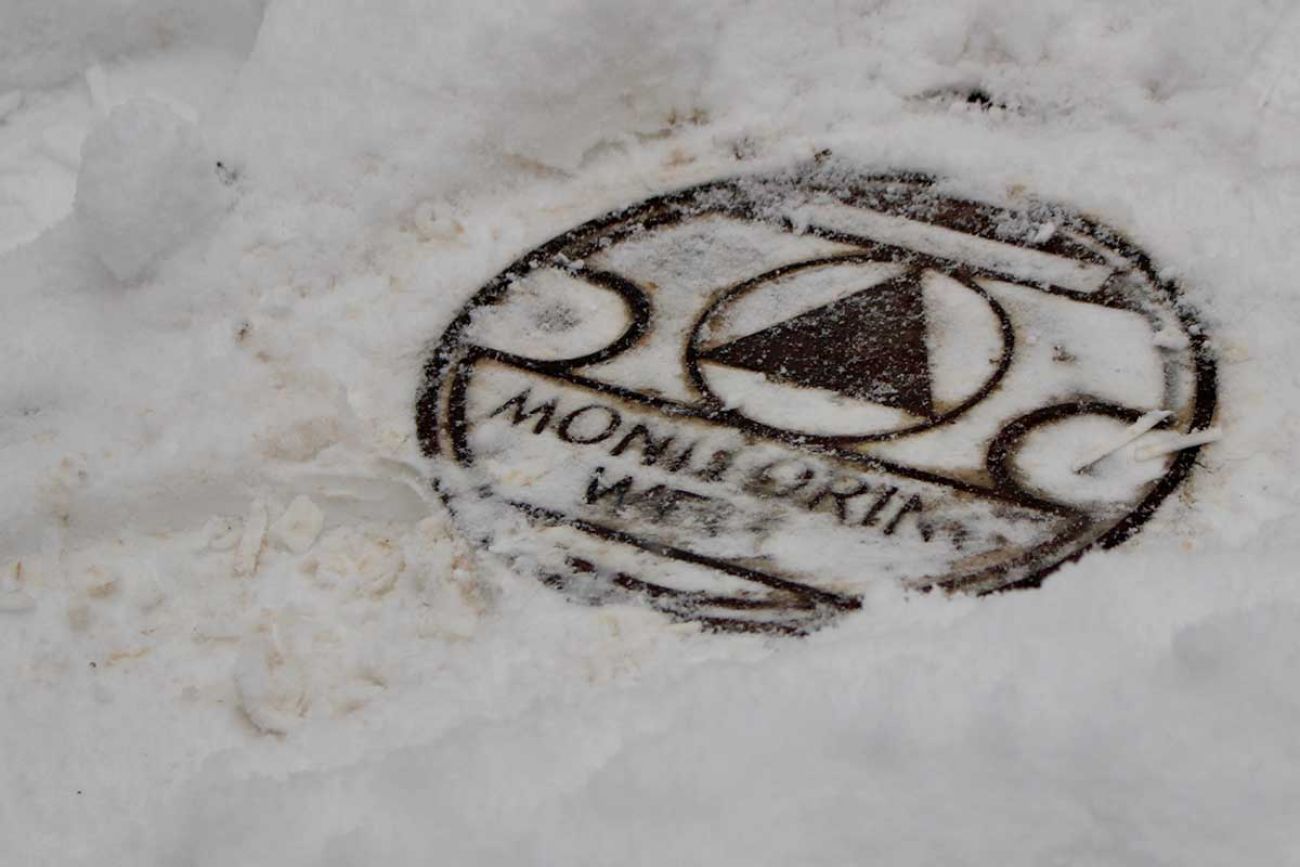 Costly cleanups
The Clean Michigan Initiative was approved in 1998 to clean toxic sites. Here's a look at 278 sites that have cost more than $100,000 to clean because they pose "imminent or substantial endangerment" to public health or the environment, according to the state of Michigan. Click on the dots for a brief summary of each project. Any cleanup spending from outside the CMI are not included in this data.
Source: Michigan Department of Environmental Quality
Feb. 15, 2021: PFAS is in fish and wildlife. Researchers prowl Michigan for clues.
July 31, 2018: Updated Michigan PFAS map
BELLAIRE — Meet Tom and Sarah Hudson. The couple, both in their 60s, call themselves "the arrow people." It's a lighthearted description of their toxic reality: A slow but steadily moving industrial solvent plume is threatening the drinking water beneath their slice of paradise in northwest Michigan.
The Hudsons, retirees who split their time between here and Rochester, can't see the contamination beneath the forested hills. But its trajectory looks unmistakable, according to a map drawn by state environmental regulators and illustrated with an arrow aimed at the Hudsons' patch along Windy Hill Road in Bellaire, a town of about 1,000 about 30 miles west of Gaylord.
Related: Michigan to sue 3M as toxic PFAS chemicals taint waters
Update: Here's where Michigan governor candidates stand on funding toxic cleanups
Related: Toxic chemical spill? Wait for our fax.
"It was a little crazy seeing that arrow point right to us," said Sarah Hudson, sitting across from Tom at their dining room table on a snowy December morning.
The contamination will likely force them to abandon their water well and switch to a municipal source. They're not alone. Their house sits near the edge of what state officials call North America's largest known plume of trichloroethylene, or TCE, a man-made compound increasingly found at former industrial sites. It's known to cause cancer and is linked to ailments of the liver, kidney, immune system and central nervous system. Originating on the grounds of a long-shuttered auto parts plant in Mancelona, the plume — 1.5 miles at its widest — stretches 6 miles northwest to Bellaire and has tainted up to 13 trillion gallons of Antrim County groundwater.
And it keeps creeping closer.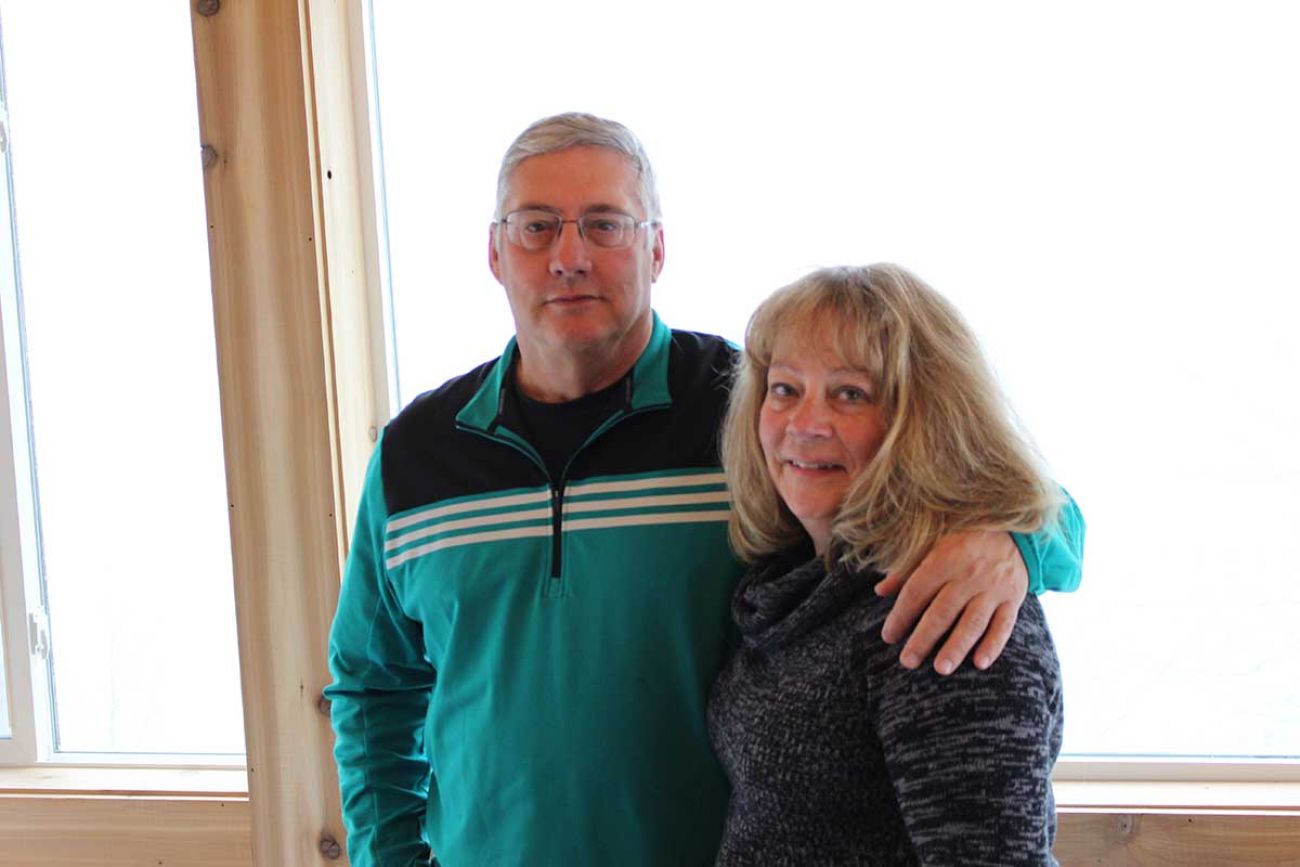 The Hudsons say they aren't necessarily concerned about their own health, but would worry about exposure of TCE to their grandchildren and a niece and daughter-in-law, both of whom are pregnant. Aside from skiing and golfing here, the couple enjoy hosting family in a house that sleeps 12. But it's hard to imagine corralling those loved ones if their water quality is in doubt.
MORE COVERAGE: Find PFAS chemical threats to Michigan drinking water near your town
"That would scare people," said Tom Hudson, a retired Ford marketing and sales manager.
"It would scare me if I was pregnant," Sarah Hudson chimed in.
While extraordinarily large and tough to clean up, the Antrim County plume is just one of thousands of polluted sites statewide at a time when the biggest resource for dealing with contamination has dried up, the Clean Michigan Initiative, approved by voters in 1998.
The $675 million bonding program also benefited parks, but most of its funding went toward cleaning up and redeveloping polluted sites. Michigan lawmakers in December infused $14 million for cleanups by diverting money from a fund created to fix the state's leaking water systems and other aging underground infrastructure.
A longer-term funding shortage has left efforts at thousands of contaminated sites in question. Environmental regulators, meanwhile, continue to flag new threats to state waters.
"There are huge public health implications," said Charlotte Jameson, a policy expert with the Michigan Environmental Council, a Lansing-based advocacy group. "We're essentially just leaving large contaminated sites or groundwater contamination out there for people to potentially be exposed to."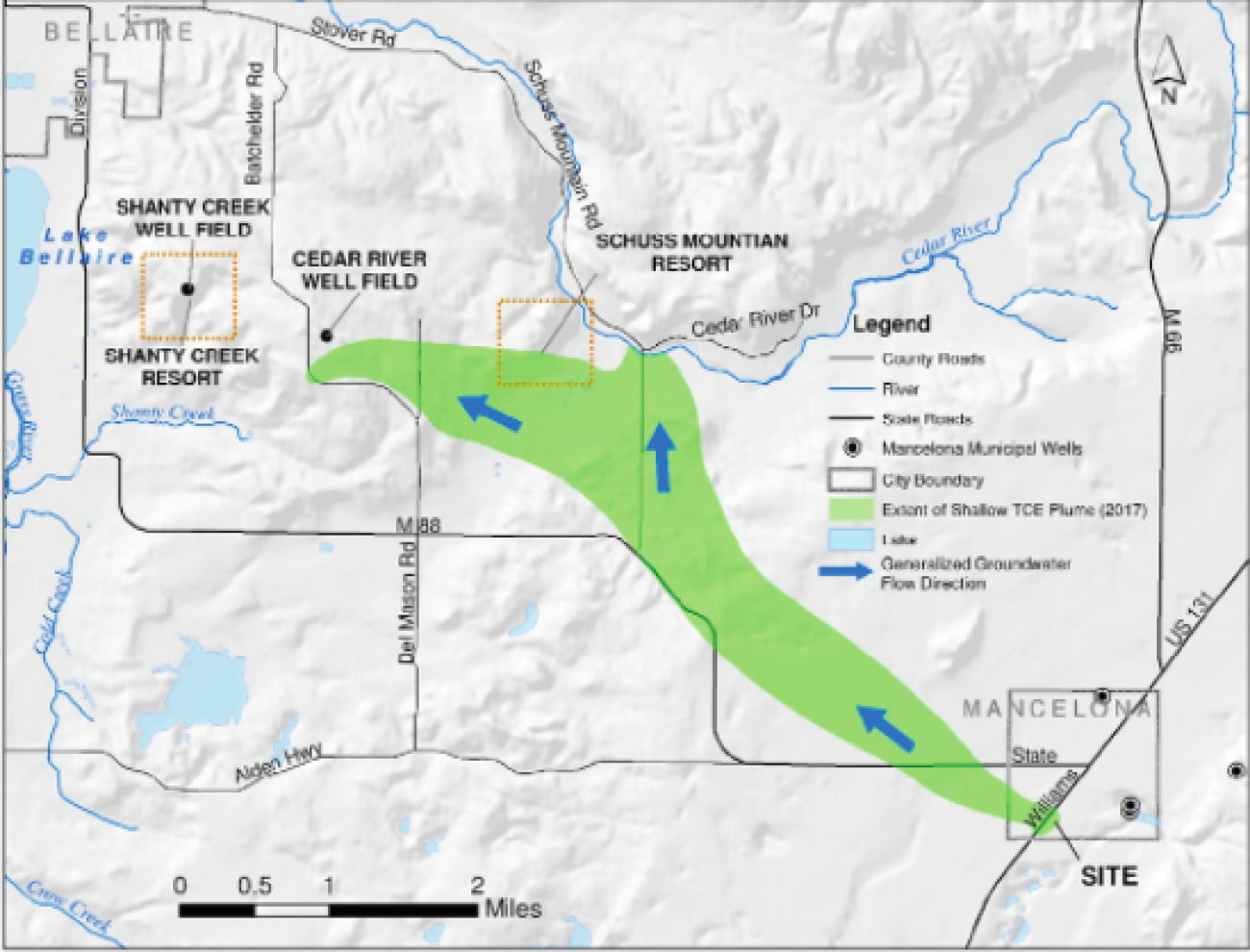 Thousands of contaminated sites
Michiganders rarely go more than a few days without hearing "Pure Michigan," the ubiquitous marketing slogan touting clear waters, and other natural eye candy that makes the peninsulas pleasant.
Left out of that narrative: toxic leftovers sprinkled across the state from a history of manufacturing, mining and other heavy industries.
MORE COVERAGE: Michigan maker of Hush Puppies called on its toxic past
The Michigan Department of Environmental Quality is tracking about 7,300 contaminated sites — a broad inventory of where hazardous substances have been released, deposited or dumped above certain thresholds. Through the end of 2016, DEQ had yet to fully assess hazards at more than 6,000 of those locations, according a report from the state's Auditor General. At that time, the agency was short on money to start cleanups at 227 sites that had been assessed, and dozens of started cleanups were halted or likely to be soon.
"It's sad," said Janice Adams, a senior DEQ geologist leading the agency's response in Antrim County. "There's so many sites that we were using the bond money to work on — we've had to put on the shelf."
The temporary funding approved in December should keep some of the cleanups going through 2018, and perhaps kickoff a few new ones, said Amy Epkey, who leads the DEQ's Office of Administration. But she said she did not yet know how many or which sites.
In Antrim County, the state has no plans to remove the TCE from the water — a costly prospect if it even worked — but it has poured nearly $28 million into keeping up with the plume over the years and switching affected locals to an untainted supply of public water. In recent years, the project has relied solely on the Clean Michigan Initiative, which has footed more than $12 million of the bill. A 1988 bond program — long out of funds — funded the project years earlier.
The Antrim County project is among those in DEQ's Environmental Cleanup and Redevelopment Program, which deals with contamination posing an "imminent or substantial endangerment" to public health. Of those sites, 615 have relied on funding from the Clean Michigan Initiative, and 278 tapped $100,000 or more, according to a Bridge Magazine analysis of state data.
MORE COVERAGE: Chemical Valley and the threat to Michigan's drinking water
The projects run the gamut from Detroit (where $12.3 million of the funds helped demolish and clean soil at the Statler Hotel in 2005) to St. Louis in central Michigan ($5.5 million for cleanups at a former Velsicol Chemical Corp. plant) and Saginaw ($1.6 million to keeping arsenic-tainted water from flowing into the Tittabawassee River at a former National Plate Glass plant.)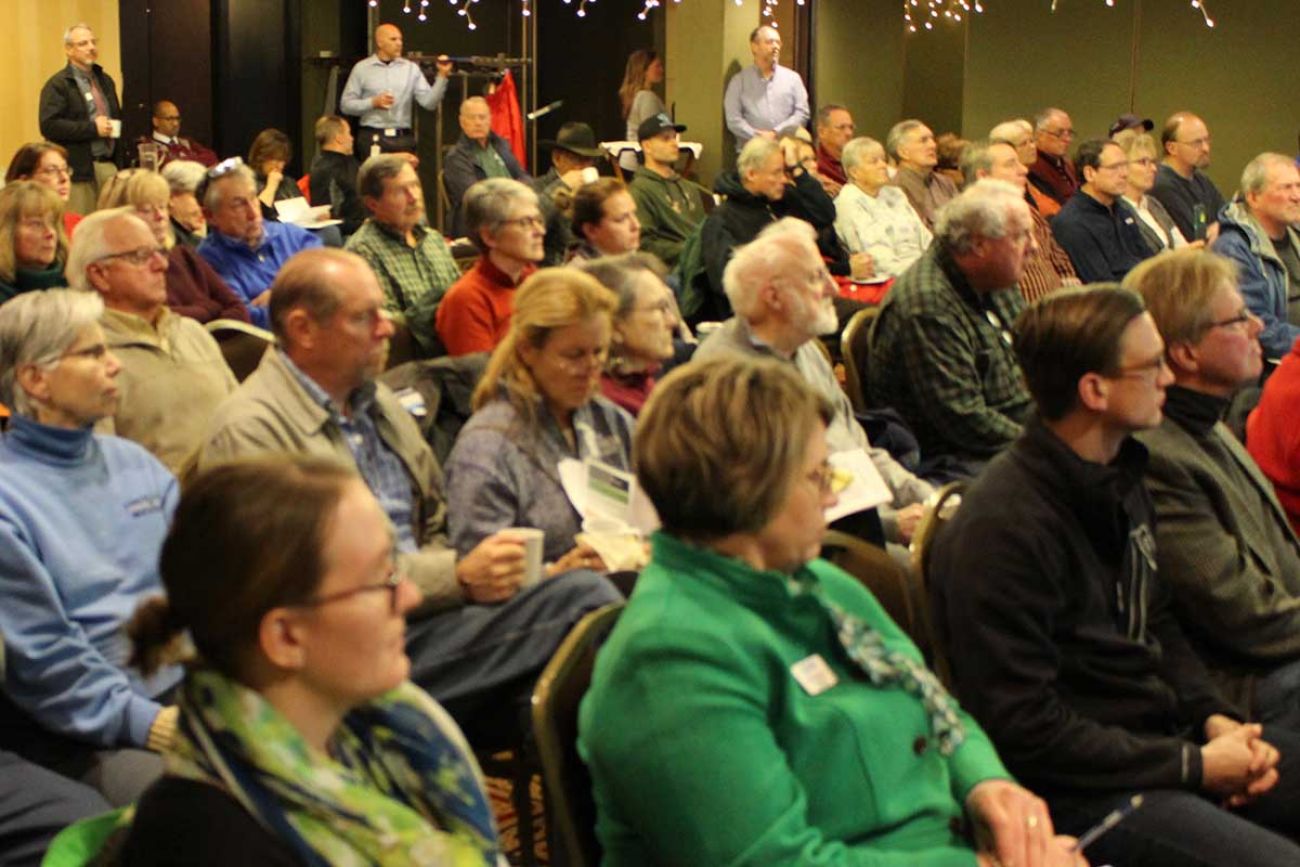 A pricy plume
Some 3,000 of the polluted sites are likely "orphans," meaning the original polluter is long gone — bankrupt perhaps, leaving taxpayers solely responsible for the cleanup.
"That's basically what this site is. It's a taxpayer burden and a legacy we all live with," said Len Mankowski, a private geologist contracted with DEQ.
He was speaking to 120 people gathered in a hotel ballroom in Bellaire last month, eager to learn the latest about Antrim County's contamination. Residents studied maps placed along several wooden tables — and some pointed out where the unstoppable plume intersected their property.
"Look at the crowd here. I thought they'd have free booze or something," said David Roberts, 84, who owns a house not far from the plume's reach but said he wasn't too worried. "I think a lot of people think: If I drank one glass of water, I'm dead. It's not that kind of thing."
First produced in the United States in 1925, TCE served many purposes — surgery anesthetic, dry cleaning solvent, metal parts cleaner — before experts fully understood its health hazards. The U.S. Environmental Protection Agency declared the solvent a human carcinogen in 2011, the culmination of 30 years of research. Low-level doses over several years can trigger health problems, as can exposure to high concentrations over short periods, research shows.
The solvent is not breaking down beneath Antrim County, meaning it will linger for the foreseeable future. TCE concentrations in some places should eventually fall, however, as the particles spread out.
In Mancelona, a blue-collar village southeast of Bellaire, an auto parts manufacturer used TCE in its vapor degreasers. Beginning in 1947, Mount Clemens Industries — later known as Wickes Manufacturing — used the chemical for two decades. Michigan had few environmental laws at the time.
Herb Tipton, a member of the Mancelona Historical Society who worked at the plant for four decades beginning in the 1960s, said workers used the solvent to clean metal parts. It proved effective, and there was little reason to believe it was dangerous, he said.
"It would be as clean as a baby's behind when it got done," Tipton told Bridge. "But it was very expensive. You didn't use much."
TCE-laced waste was ultimately dumped onto the ground and into unlined lagoons, environmental regulators say, allowing the solvent to seep through the soil and into the groundwater. Over time, it moved across Antrim County, affecting hundreds of drinking water wells.
Dura Automotive last operated the plant, which closed in 2009. Now it's an empty lot where weeds poked through a blanket of snow on an afternoon last month.
The DEQ is now tracking the plume and supplying affected residents with untainted water. In response to the contamination, the state created the Mancelona Area Water and Sewer Authority, which the draws groundwater from zones unaffected by the plume, and it has also paid for more locals hook up to what has has become Michigan's farthest-reaching water system. The agency also provides provided bottled water for residents waiting for hookups.
More than 120 monitoring wells in the area help experts map the TCE's underground path and track how levels of contamination change over time. Michigan generally considers drinking water safe from TCE if it stays below a threshold of 5 parts-per-billion, the equivalent of 5 gallons of the solvent dissolved into 1 billion gallons of water. But the state is picking up the tab for water switches in Antrim County as soon as monitors detect a trace of TCE in their wells.
Tom Hudson wishes the government could switch his water supply before monitors detected any contamination, particularly since experts can predict where it might travel next ("In the automotive business, we tried to fix the defects before they occur. Here, they want them to occur.")
But he understands that's how the bureaucracy works, and he is generally pleased with DEQ's attentiveness. For instance: the agency quickly agreed to start testing the Hudson's wells four times in the coming year — rather than the typical two — after the couple raised concerns about the safety of would-be visiting family members.
Peter Bigford, CEO of Shanty Creek Resorts said he trusts the state's performance in Antrim County, where he recently received some welcome news: The plume now appears to be hooking away from water wells that supply the resorts and municipal users. With 600 employees, the tourist destination and is the largest employer in a county of just 23,000.
"I don't think you could ask the DEQ to do a better job," Bigford said.
But how long will the effort last as money runs dry from the Clean Michigan Initiative?
Adams, the DEQ geologist in Antrim County, said her project, one of the state's most serious, is surviving better than most. She's managed to hold onto a balance of $8.3 million for a project that has already cost more than three times that sum. It's hard to know how long that will last — perhaps a few years as the agency continues to extend the municipal water system and investigate the risks to the nearby water wells and the Cedar River.
For now, those efforts are running on borrowed time.
MORE COVERAGE: Environmental cuts could hobble Pure Michigan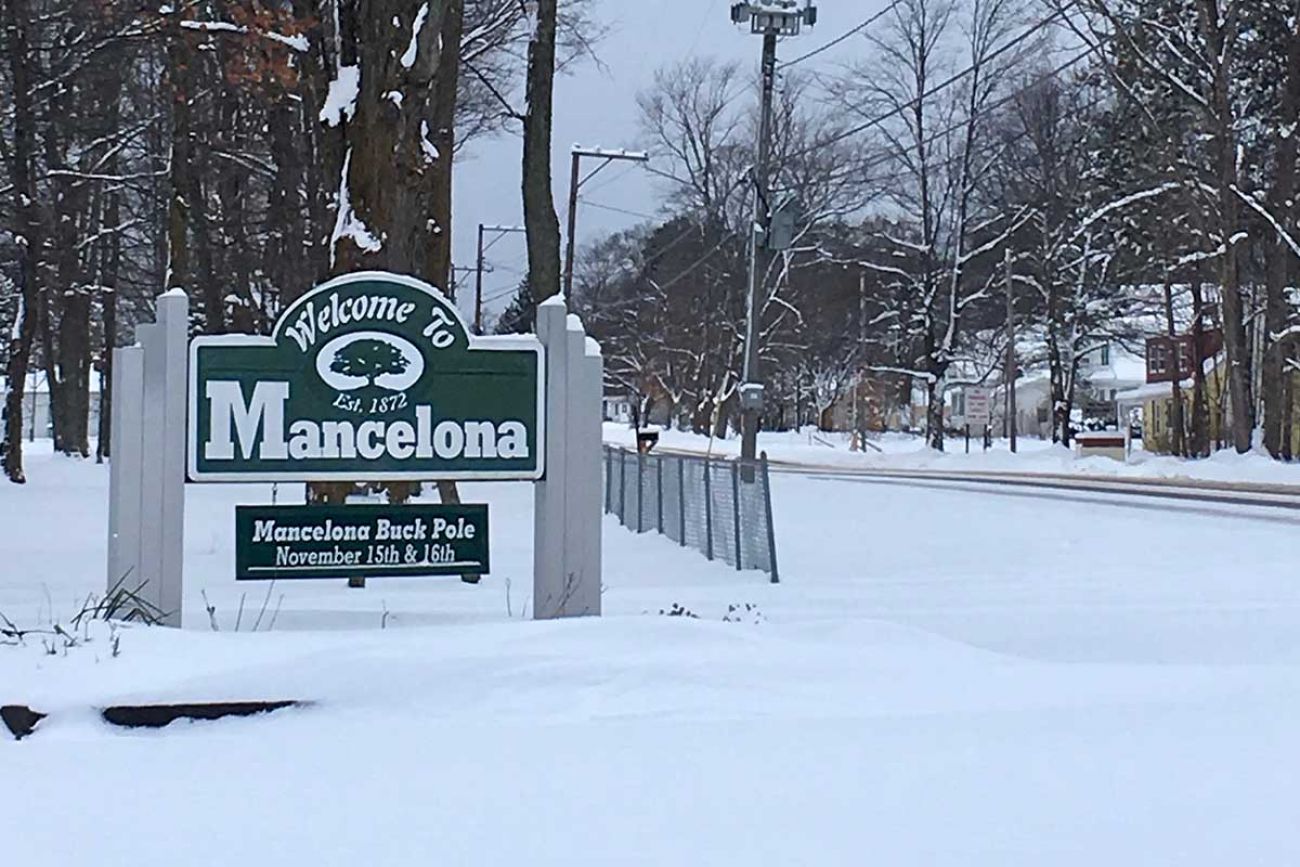 Borrowing for brownfields
Since voters approved created the Clean Michigan Initiative, the DEQ has says it has "reduced environmental risk" at nearly 1,000 sites and redeveloped 124 contaminated brownfield locations, activities the agency says boosts the economy.
But Michigan — through its general fund — is still paying off its debt, nearly $325 million at the end of 2017. For every dollar bonded, taxpayers will ultimately pay back $1.50, including interest and other overhead, according to Michigan Department of Treasury officials.
The lack of urgency in Lansing to finding a new funding source has exasperated some lawmakers.
"When are we going to see a plan, and what is the role for the legislature?" Rep. Rob VerHeulen, R-Walker, asked DEQ officials at a November meeting of the House Appropriations Subcommittee on Environmental Quality, which writes the budget.
"We know we have a problem, and I'm aware of the problem. I'm sure my colleagues are, but I don't know exactly what the solution is, and I'm kind of looking to the department to say: 'Here's what we propose.'"
Leaders in both major parties say the state needs a more sustainable plan for long term cleanups. It's just not clear what that might look like.
MORE COVERAGE: Water crisis hits Michigan suburbs. 'We've been sounding alarms for years'
Bill Rustem, a former Snyder adviser and an expert in environmental policy, said the answer is simple: Pass another bond.
"Unless you want to raise the income tax, there really is no other alternative," he said in an interview, adding that voters tend to approve environmental bonds.
But Snyder and some key lawmakers aren't keen on running up more debt.
He has called the Clean Michigan Initiative a "huge success."
"I am actively exploring and reviewing a variety of alternatives that would provide long-term and low cost ways to continue to fund environmental protection and clean-up without adding long term debt to our residents," Snyder wrote in an emailed statement to Bridge.
DEQ officials say they're hope to finish such a plan by February and roll it out with the governor's next budget proposal.
What will it look like?
"That's the million-dollar question," said Jameson, of the Michigan Environmental Council.
Michigan Environment Watch
Michigan Environment Watch examines how public policy, industry, and other factors interact with the state's trove of natural resources.
Michigan Health Watch is made possible by generous financial support from:
Our generous Environment Watch underwriters encourage Bridge Michigan readers to also support civic journalism by becoming Bridge members. Please consider joining today.
Only donate if we've informed you about important Michigan issues
See what new members are saying about why they donated to Bridge Michigan:
"In order for this information to be accurate and unbiased it must be underwritten by its readers, not by special interests." - Larry S.
"Not many other media sources report on the topics Bridge does." - Susan B.
"Your journalism is outstanding and rare these days." - Mark S.
If you want to ensure the future of nonpartisan, nonprofit Michigan journalism, please become a member today. You, too, will be asked why you donated and maybe we'll feature your quote next time!