Michigan lawmaker wants to block local bans on natural gas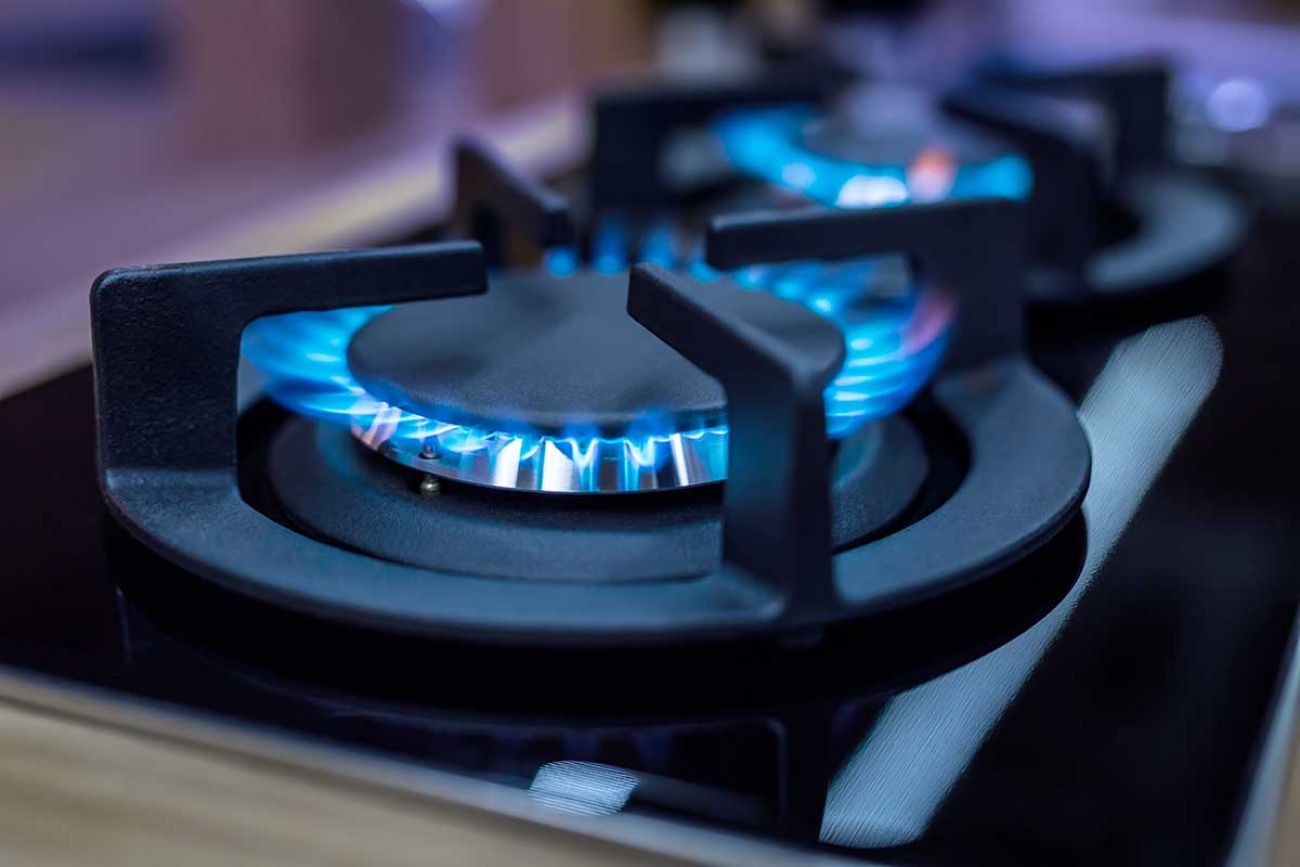 Rep. Michele Hoitenga's bill is part of a power struggle between local governments in progressive cities across the nation whose leaders say they want to phase out natural gas, and conservative legislators who say they want to preserve customer choice. (Shutterstock photo)
Add Michigan to the growing list of states where Republican lawmakers hope to block local governments from enforcing the climate activism mantra to "electrify everything."
In Michigan, a lawmaker with ties to the oil and gas industry is spearheading the push.
Rep. Michele Hoitenga, R-Manton, who until February co-owned an oil and gas industry consulting business with her husband and has received campaign support from industry groups, is lead sponsor of a bill that would prohibit local governments from banning gas appliances in residential buildings.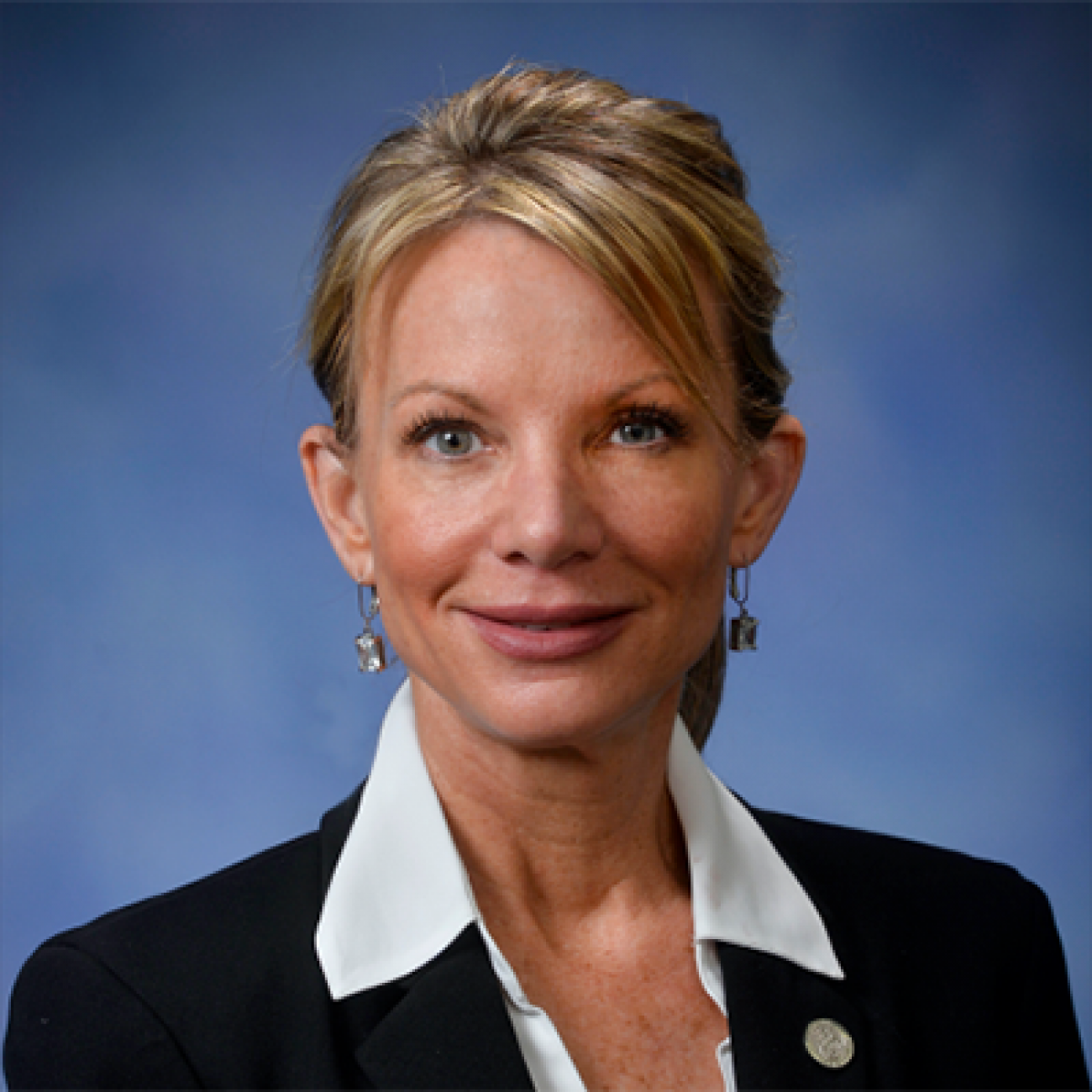 Rep. Michele Hoitenga, R-Manton. (Courtesy photo from the Michigan House Republicans)
Officials with the Michigan Municipal League said they are unaware of any local government considering such a ban, prompting bill opponents to accuse Hoitenga of needlessly moving to restrict local political control and block climate action.
Related:
Hoitenga told Bridge Michigan in a text message Wednesday that she believes consumers — not elected officials — should choose their energy source, and opposes a "piecemealed" approach to transitioning to clean energy.
"Electric rates are skyrocketing," she said, "so it would be irresponsible for locals to pass resolutions that would leave citizens with no affordable options for their homes."
Michigan customers on average pay higher-than-average electricity rates and lower-than-average gas rates, according to the U.S. Energy Information Administration. Consumers Energy in December received permission to raise electric rates by 12 percent. Months earlier, state regulators approved a Consumers gas rate hike of 9 percent. DTE Energy Co. is seeking an 11-percent increase from its gas customers.
The bill comes as local officials in some states, primarily on the West Coast, have moved to cut their carbon footprint by banning natural gas hookups or gas-powered appliances in new construction. While natural gas is considered cleaner-burning than coal and petroleum, it is a fossil fuel that emits greenhouse gases when burned.
Cities that have banned new gas infrastructure aim to instead promote electric appliances and heating systems that can be powered by clean energy sources such as wind and solar.
Those ordinances, enacted in progressive cities such as Berkley, California, and Seattle, Washington, have prompted a wave of bills in conservative legislatures from Arizona to Tennessee, attempting to pre-empt similar local ordinances in their states. According to the data and research firm S & P Global Market Intelligence, lawmakers in at least seven states had passed such bills as of March, while lawmakers in another 14 (not including Michigan) were considering proposals.
Hoitenga's bill, which she said at a May 25 committee hearing "was not brought to me by the gas industry," has backing from DTE Energy, the Michigan Chamber of Commerce, the Michigan Oil and Gas Association, the Home Builders Association of Michigan and other industry groups.
Environmentalists have cast the bill as part of a nationwide industry-backed campaign to block needed climate action.
"The writing's on the wall: We must move away from fossil gas," said Michelle Martinez, acting executive director of the Michigan Environmental Justice Coalition, yet "DTE and other utilities continue to push against hard working people and advocates in Lansing who are trying to make clean and affordable energy more accessible."
Hoitenga responded only to selected text-messaged questions from Bridge. But at the May hearing, she said her legislation was motivated by fear of "unintended consequences" if local governments were to begin enacting anti-gas ordinances. She noted that even if the bill passes, local governments could still use incentives to woo people away from natural gas.
"Gas plays a significant role in sustaining a clean energy future," she said. "City commissions and lawmakers must be realistic in expectations when undergoing such profound energy distribution changes."
Hoitenga and her husband co-owned an oil and gas consulting business, PhD Consulting, from the mid-2000s until February of this year, when they dissolved the company.
In a text response to Bridge Michigan, Hoitenga noted that her energy efforts as a lawmaker have not been confined to gas. Her support for energy choice also spurred her to co-sponsor legislation that would allow Michiganders to access solar power by subscribing to community solar projects.
Spokespeople for Gov. Gretchen Whitmer, who has set a goal to make Michigan carbon neutral by 2050, did not respond to a question about whether Whitmer would sign the bill, should it reach her desk.
Conflict of interest?
State campaign finance reports show Hoitenga has received modest but steady campaign donations from groups with a stake in the bill, which would change the state building code. That includes at least $1,500 from the Michigan Oil & Gas PAC since 2017, $800 from DTE Energy since 2016, $2,050 from the Michigan Chamber since 2016. She also received at least $1,250 from a political action committee associated with the Home Builders Association and multiple donations from people and groups tied to the oil and gas industry.
Hoitenga's sponsorship of a bill that would benefit an industry that has donated to her campaign and has ties to her former business underscores the need for stronger ethics and transparency rules covering lawmakers, said John Chamberlin, a government ethics expert and professor emeritus of public policy at the University of Michigan.
But in Michigan, which ranks last in the nation for government transparency, the public will have a hard time deciding for themselves to what degree, if any, Hoitenga's bill would benefit her personally if it passed.
Hoitenga told Bridge no one in her family would financially profit from the bill.
But in Michigan, legislative ethics are an honor system. Lawmakers don't have to tell the public how they make their money. And House rules leave it up to individual lawmakers to decide what actions or legislative proposals count as a conflict of interest, and whether they should recuse themselves from voting if they have a conflict.
"It's about as weak of a rule as you can put together," Chamberlin said.
Only one other state — Idaho — does not require legislators to publicly disclose their financial interests.
The House on Wednesday passed an ethics reform package that would finally require lawmakers to disclose details of their personal finances — but as Bridge Michigan previously reported, not to voters. Instead, lawmakers would share the information with a secretive legislative committee.
The public could only learn of a current lawmaker's financial holdings if the committee determines a member has violated conflict-of-interest standards by voting on legislation that benefits them. Records would also be available upon request, but only after a lawmaker left office.
Hoitenga voted in favor of the ethics package.
Jason Geer, president and CEO of the Michigan Oil and Gas Association, said he doesn't see Hoitenga's industry ties as a conflict. Lawmakers with experience in the businesses or industries they're regulating have special expertise that improves legislation, he said.
Indeed, as Bridge has reported, both Democrats and Republicans who were once educators entered elective office in large part to influence state education policy.
"Imagine the insanity that would bring to Legislature, if everyone had to recuse themself from any issue they've ever done business before," Geer said. "You'd have half the legislature conflicting out of everything."
Bridge fuel or barrier?
The bill comes a year after the Ann Arbor City Council adopted a plan to make the city carbon neutral by 2030, in part through a move away from gas-powered appliances.
Ann Arbor's plan doesn't ban new natural gas infrastructure, and the city has no plans to impose a ban, Ann Arbor Sustainability and Innovations Manager Missy Stults told Bridge Michigan.
Instead, she said, city officials are working to promote renewable energy, with an aim to have 30 percent of owner-occupied homes running on renewables by 2030.
Stults said Hoitenga's bill would needlessly strip local governments of the authority to make decisions that are best for their constituents.
Leaders of other cities, from Detroit to Grand Rapids, have likewise vowed to wean their municipalities off fossil fuels.
Advocates of the Hoitenga bill say natural gas will remain an important part of Michigan's energy portfolio during that transition. In an emailed statement to Bridge, DTE spokesperson Pete Ternes noted that three-quarters of Michigan residents heat their homes with natural gas.
"With new and advancing technologies, natural gas infrastructure has the potential to reduce emissions in the near term and deliver more renewable natural gas and zero-carbon hydrogen in the future," he said.
Consumers Energy, Michigan's other major utility, has taken no position on the bill.
Geer, of the Oil and Gas Association, said big Michigan cities could drive up gas costs for their neighbors if they carve themselves out of the system, leaving fewer other customers to support gas infrastructure. And bill advocates warned that a hasty move away from natural gas could harm low-income residents because gas is cheaper than electricity.
But the economics of energy are shifting rapidly, driving down the cost of renewables.
Advocates of electrification note that those who tout gas as affordable have not accounted for the societal cost of continuing to burn carbon, which a consensus of scientists say will cause more frequent and severe natural disasters such as storms and drought, health impacts and other costly consequences.
They also note that stoves, furnaces and other home appliances are long-term investments, and installing electric systems now could save money in the long run as renewable energy becomes cheaper than gas.
Chris Hackbarth, director of state and federal affairs with the Michigan Municipal League, said the group has not yet taken a position on the bill. Hackbarth said he is unaware of any Michigan municipality planning a natural gas ban, and it's unclear whether state law would even allow such a ban.
A University of Michigan white paper last year concluded the state construction code already likely trumps any local government attempt to ban natural gas connections.
Local control eroding
The bill follows an emerging theme in the Michigan legislature and across the nation, said Tom Ivacko, executive director of the Center for Local, State, and Urban Policy (CLOSUP) at the University of Michigan's Gerald R. Ford School of Public Policy:
Bills aiming to legislate away local government control are on the rise.
"It's turning into a runaway train," he said. "It's happening quickly, on a very broad and growing range of policy areas."
Michigan's 2016 ban on plastic bag bans is one prominent example. That law, which passed a Republican-dominated legislature with little Democratic support, made it illegal for local governments to ban or tax plastic bags, disposable cups or other "auxiliary containers."
That nullified a Washtenaw County fee on plastic bags. Sen. Jeff Irwin, D-Ann Arbor, has proposed legislation this session to repeal the ban.
In other prominent cases, Michigan legislators in both parties have lined up behind bills to chip away at local control over sand and gravel mines and short-term vacation rentals like Airbnb.
Those moves have raised eyebrows among opponents, who have accused Republican lawmakers of abandoning a long-held conservative mantra that local governments are more in tune and responsive to the needs of their community than the state and should control their own destiny.
The natural gas bill "is just another example in a long litany of examples of the Republican-controlled legislature that purports to support local governments, looking to undo or remove local government authority," said Charlotte Jameson, Program Director of Legislative Affairs, Drinking Water, and Energy at the Michigan Environmental Council.
Ivacko attributed the trend to a widening political divide that has left many states with Republican-led legislatures, while those states' largest cities are Democrat-led. That has led to power struggles.
The strategy of legislating away local control, Ivacko said, has contributed to a steady erosion of trust between local government officials and their counterparts in state government. In a 2016 CLOSUP survey, 70 percent of local leaders said that state officials were taking too much decision-making authority away from them.
"It's an indicator of our broken democracy," Ivacko said. "Federalism, in this country, is not working well."
Hoitenga's bill was set for a second appearance before the House Committee on Regulatory Reform this past Tuesday, but was stripped from the agenda shortly beforehand. Staffers for Committee Chair Roger Hauck, R-Union Township, said it won't be on the agenda next week.
Michigan Environment Watch
Michigan Environment Watch examines how public policy, industry, and other factors interact with the state's trove of natural resources.
Michigan Health Watch is made possible by generous financial support from:
Our generous Environment Watch underwriters encourage Bridge Michigan readers to also support civic journalism by becoming Bridge members. Please consider joining today.
Only donate if we've informed you about important Michigan issues
See what new members are saying about why they donated to Bridge Michigan:
"In order for this information to be accurate and unbiased it must be underwritten by its readers, not by special interests." - Larry S.
"Not many other media sources report on the topics Bridge does." - Susan B.
"Your journalism is outstanding and rare these days." - Mark S.
If you want to ensure the future of nonpartisan, nonprofit Michigan journalism, please become a member today. You, too, will be asked why you donated and maybe we'll feature your quote next time!