Health care reforms could cut Michigan costs for insulin, cancer treatment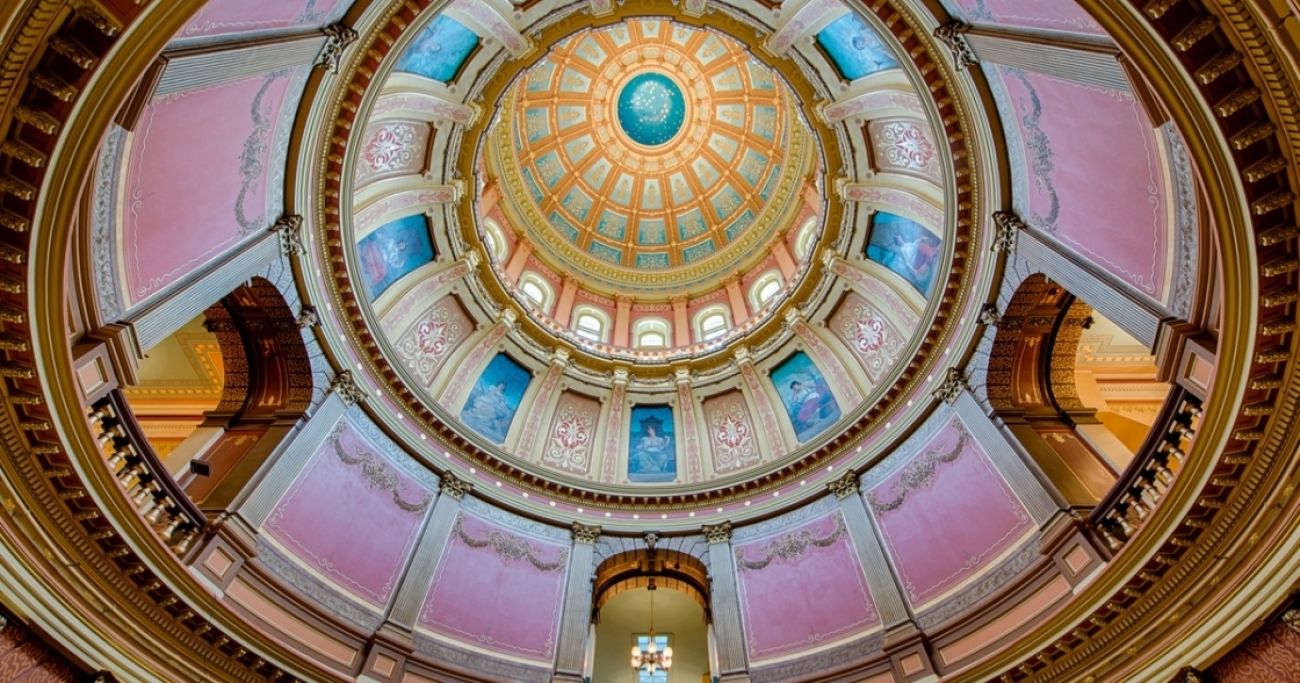 Health care reforms approved by the House received bipartisan support, but were opposed by insurance companies and business groups who said it could have unintended consequences on patients. (Bridge file photo)
The Michigan House passed a broad package of health reform bills Wednesday aimed at saving Michigan residents money and making it easier to see a doctor online.
The 15-bill package received bipartisan support in the House and won praise from groups such as the Michigan League for Public Policy and the American Diabetes Association, but received immediate opposition from business groups and major health care plans.
Related:
"This is going to help a lot of people but not everyone," House Speaker Jason Wentworth, R-Farwell, told reporters after the vote. "This is a step down that path of increasing access and affordability."
The bills, which would still need to be approved by the Senate and signed by Gov. Gretchen Whitmer to become law, included numerous provisions that would cut health care bills for Michigan residents.
$50 cap on insulin
Michigan is one step closer to joining a growing list of states in the nation that cap copays on the skyrocketing cost of insulin.
One of the bills in the package approved Wednesday establishes a $50 out-of-pocket cap for a 30-day supply of insulin, and also addresses cost transparency, expands telehealth services, and allows cancer patients to use oral chemotherapy and not pay higher prices than they would for other cancer treatments.
Rep. Mark Tisdel, R-Rochester Hills, said the cap on the drug used to control blood sugar levels in people with diabetes is a "long overdue blessing."
"This bill shifts the pain from individuals who need insulin to live to the larger, better organized, and politically represented health insurance companies and employers," Tisdel said.
The insulin cost cap bill was opposed by multiple business groups, including the Michigan Chamber of Commerce, the Michigan Manufacturers Association and the National Federation of Independent Business. In a letter to lawmakers, they said the legislation amounts to "government price controls and unwarranted governmental interference in private contracts."
Caps on insulin copays have been gaining traction across the country.
In 2019, Colorado became the first state to pass such legislation. Since then, about a dozen states have passed similar protocols in response to the rising cost of the drug.
According to a 2020 study by the Rand Corporation, insulin prices in the United States are more than eight times higher than in 32 "high-income" nations combined. For example, the average cost per standard unit of insulin in Australia is $6.94 and in Mexico is $16.48, compared to $98.70 in the U.S.
Among the reasons for the increase in costs: there are only three insulin-makers in the United States, so there is little price competition.
Beyond the Michigan bill passed by the House Wednesday, Tisdel called on Congress to act. He said the status quo "will continue to squeeze the wallets of tens of thousands of Michiganders every month, every year."
Expanded telehealth
Out-of-state health professionals could soon be able to provide services to people in Michigan via telehealth.
This proposal was the one with the closest vote — 56-51.
Rep. Brenda Carter, D-Pontiac, said the proposal was a "bad bill in a good package." She said she is concerned about out-of-state physicians practicing in Michigan without the proper licensing.
"If we were to allow this, then what's the point of Michigan licensing the health care professionals at all?" Carter asked.
But supporters of the measure say it will allow patients in the state to get the best medical attention regardless of the location of the medical providers. Online doctor visits expanded during the pandemic as physicians and patients tried to avoid contact, and many doctors expect that trend to continue.
Oral chemotherapy
HB 4354 would ensure cancer patients who choose oral chemotherapy are not required to pay higher deductibles or copayments than they would for intravenous chemotherapy.
Rep. Daire Rendon, R-Lake City, sponsored the measure and said 43 other states have similar laws on their books.
"There are few choices you can make when you receive a cancer diagnosis," Rendon said on the House floor. "But your treatment and care should definitely be one of them."
This measure is opposed by a coalition of business groups, which also includes the Grand Rapids Chamber and the Detroit Regional Chamber.
The group says the oral chemotherapy proposal, as well as the insulin cap, are not needed since all health plans in the state cover both.
In a separate statement Wednesday, Blue Cross Blue Shield of Michigan said the House package was concerning, and warned about unintended consequences.
"This will result in cost-shifts to employers, increased administrative burdens on patients, higher prescription drug costs and higher health care costs for everyone," the health insurance company wrote. "With more than 800 drugs experiencing price increases since January, we look forward to continued policy discussions on how to address high prescription drug costs without jeopardizing access to care."
But Wentworth dismissed the opposition, saying the legislation was not "stakeholder-driven," but "constituent-driven."
"The fact is that there are some of these stakeholders that are just never going to be supportive," Wentworth said. "And, if they are supportive, I think that should raise a red flag because these bills need to be strong, they need to be aggressive in order to truly drive down prescription cost."
Wentworth said he expects the Legislature to roll out more health care reforms, although he couldn't provide a timeline.
Other measures in the bill include:
"Right to Shop": Allows patients to use an out-of-network provider if the cost of a prescription is cheaper than the in-network average. Patients would receive a credit toward their in-network out-of-pocket cost reflecting what they saved the insurance company with their out-of-network purchase.
Anesthesia: Allows certified nurse anesthetists to administer anesthesia without supervision.
Transparency: Requires drugmakers to submit a report when they increase the cost of certain medicines, and requires hospitals to post on their websites a copy the list of billable items to the patient.
Gift restrictions: Drug manufacturers or distributors could not give gifts to prescribers while promoting or selling a specific drug.
We're not just a news organization, we're also your neighbors
We've been there for you with daily Michigan COVID-19 news; reporting on the emergence of the virus, daily numbers with our tracker and dashboard, exploding unemployment, and we finally were able to report on mass vaccine distribution. We report because the news impacts all of us. Will you please support our nonprofit newsroom?