Quid pro quo? Larry Inman trial to test limits of campaign cash solicitations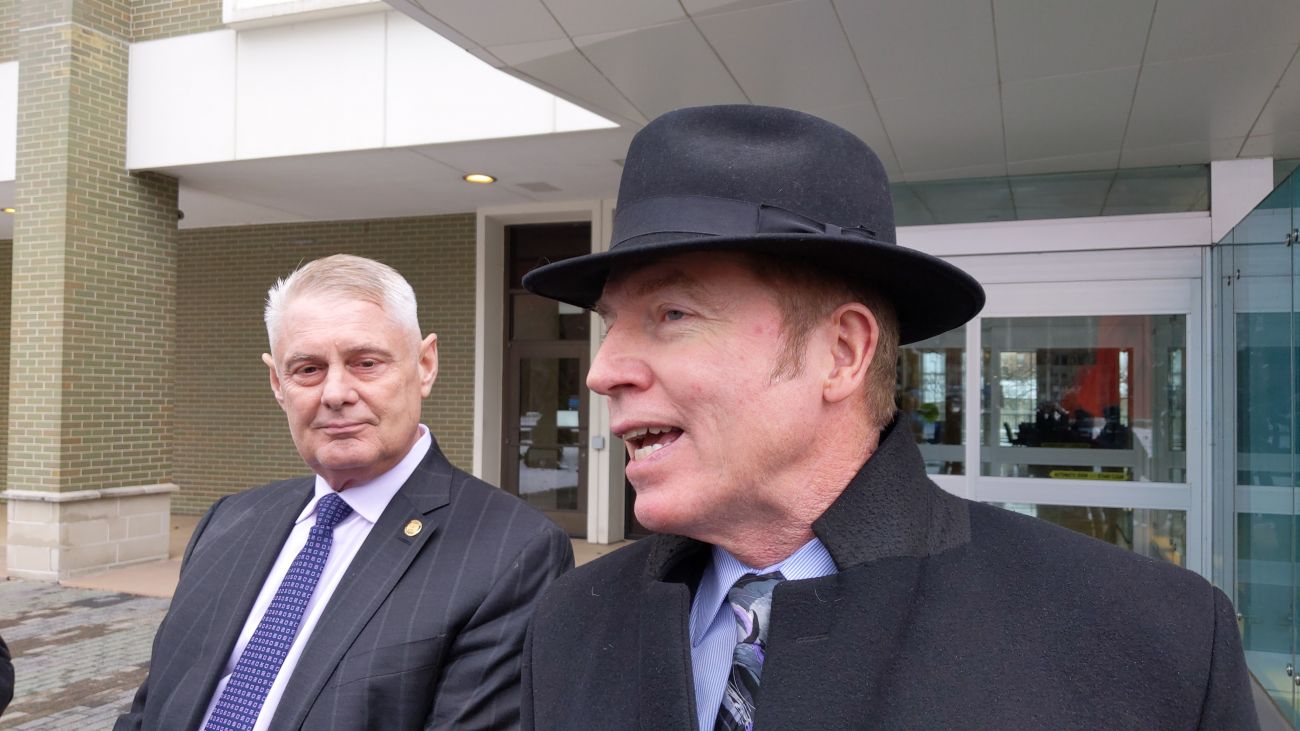 Michigan Government
Quid pro quo? Larry Inman trial to test limits of campaign cash solicitations
LANSING — Michigan state Rep. Larry Inman is set to stand trial this week on federal corruption charges for doing what many incumbent lawmakers do: asking a special-interest group to donate for re-election.
But federal prosecutors contend the Traverse City-area Republican broke the law with his June 2018 solicitations to union officials by offering to sell his vote on a controversial measure to oppose the state's prevailing wage repeal law for construction workers.
For jurors in the Grand Rapids trial on bribery and extortion charges, the case could come down to a question that's become familiar in politics: Was there a quid pro quo?
"That's always the key in any bribery case," said Peter Henning, a professor at Wayne State University Law School and a former federal prosecutor.
The U.S. Attorney's Office for the Western District of Michigan alleges Inman was short on election-year campaign cash when he told a union group he would vote against the prevailing wage initiative, which his GOP leadership supported, in exchange for $30,000 in contributions.
"People will not go down for $5,000, not that we dont appreciate it," Inman texted Lisa Canada, political director of the Michigan Regional Council of Carpenters and Millwrights, three days ahead of the vote.
"Please get with … all the trades by Monday, I would suggest maxing out on all 12, or at least doubling what you have given them on Tuesday, asap."
He concluded: "We never had this discussion"
Instead of responding, Canada called the cops, according to evidence revealed by prosecutors in November.
Two days later, Inman texted Canada again and told her he'd scheduled a breakfast fundraiser the morning of the vote. "hope you can make it :) and see if there are checks you can get," he said in another text.
Inman has not disputed the legitimacy of the texts but has told reporters that such messages "can be taken out of context" and suggested he should have called Canada instead.
Defense attorney Chris Cooke declined to discuss with Bridge specific evidence in the case, citing the risk of influencing a jury that will be seated Tuesday. But in court documents, Cooke has denied a quid pro quo intent and argued that Inman was seeking legal campaign contributions in a way that is protected under free speech rights.
Cooke has also fought the case on jurisdictional grounds, questioning whether federal prosecutors have a right to charge Inman for alleged crimes related to state legislative business, and signaled he may mount a "diminished capacity" defense for Inman, who sought treatment for a long-standing opioid addiction after his federal indictment was announced in mid-May.
U.S. District Court Judge Robert Jonker denied Inman's attempt to dismiss the case. But in court filings, the judge has written that he is mindful of the "unusual and delicate nature of charges by the federal government against a sitting member of the State legislature, especially when the substance of the charges involves solicitation of campaign contributions that are not, standing alone, unlawful in any way."
In draft deliberation instructions Jonker prepared for potential jurors, he stressed that attempting to obtain campaign contributions is not a crime, but that offering to do so in exchange for a "specific exercise of power" is an illegal quid pro quo, even if done subtly.
"The government need not prove that the attempt to obtain or receive a campaign contribution in exchange for an official act was stated in express terms, for otherwise the law's effect could be frustrated by knowing winks and nods," Jonker wrote.
Inman is charged with violating the federal Hobbs Act, which prohibits real or attempted extortion. It's the most serious of the three charges he faces and carries a maximum penalty of up to 20 years in prison. A bribery conviction could put Inman behind bars for up to 10 years.
Prosecutors don't need to prove Inman followed through on his proposed scheme, only that he only that he attempted to orchestrate one, Henning told Bridge Magazine.
Inman ultimately voted for the prevailing wage initiative, bucking opponents from whom he had sought contributions. He later returned an earlier check from the carpenter's union he had not cashed.
"Saying 'you've got to come up with more money' is sending a message that you better pay up. So that can be enough for an attempted Hobbs Act violation," Henning said.
Courts have spent decades wrestling over how to distinguish illegal bribes from legal campaign contributions by groups seeking to influence political decisions.
Former Alabama Gov. Don Siegelman, convicted of bribery in 2006 after appointing a political donor to health regulation board, later suggested he would have "stopped" had he understood the distinction.
The Supreme Court has held that it is not illegal for an elected official to simply receive a contribution from someone who benefits from an official action. Rather, they must prove the official intended to execute an "official act" in exchange.
Official acts do not include things like setting up a meeting or hosting an event, justices said in a 2016 ruling overturning the bribery convictions of former Virginia Gov. Robert McDonnell and his wife for gifts they received from a political donor.
The case against Larry Inman
New evidence released ahead of trial shows federal authorities had already been warned about Inman's alleged scheme by the time he joined other Republicans and cast a critical vote to repeal the state's prevailing wage law for construction workers on June 6, 2018.
Canada, of the carpenters' union, tipped off law enforcement to the text he sent her three days earlier urging more contributions for himself and other lawmakers. And later that month, after the vote, Canada worked with the FBI to record a phone call in which she asked Inman about the text.
"We only have 12, people to block it," Inman had warned. "You said all 12 will get $30,000 each to help there campaigns. That did not happen."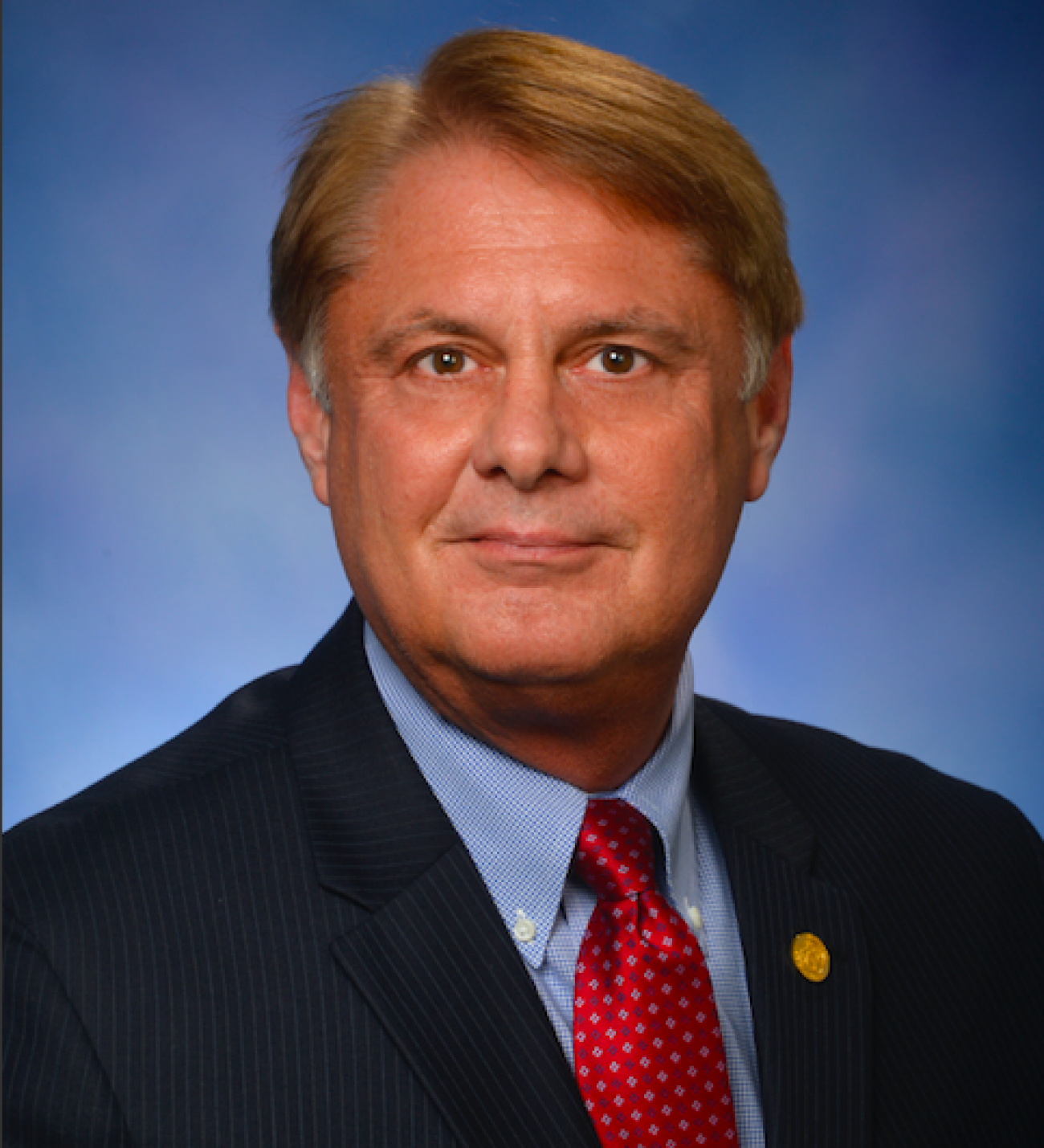 In the June 19 call, Canada told Inman she had been insulted and alarmed by his text and felt like he had questioned her integrity, according to federal prosecutors.
Inman apologized and told Canada he was "in a panic" at the time, according to a portion of the conversation published in a recent trial brief. "I should have never sent it."
Inman was worried about his own re-election odds against Democratic challenger Dan O'Neil, an attorney. Inman told Canada he had reached out to her and then-union lobbyist Jim Kirsch because he thought that "if we could have maybe spent more time with these people and gotten them more checks that may have made a difference."
Inman has maintained his innocence and vowed to fight the charges, but he risks a longer sentence by refusing to consider a plea deal, said Henning, the Wayne State University law professor. Inman has already likely missed the opportunity for a generous offer, Henning said.
"I don't want to divulge discussion with the U.S. attorney, but at this point there is no plea agreement," Inman's defense attorney, Cooke, told Bridge last week.
It's "incredibly stressful" and "very, very difficult right now" for the third-term lawmaker, Cooke said.
Inman has pleaded not guilty to all charges and has refused calls from fellow Republicans to resign. But he's faced a series of legal setbacks before his trial in Grand Rapids, which is set to feature rare testimony from colleagues including House Speaker Lee Chatfield.
Jonker last month limited Inman's ability to use his opioid addiction as a defense by barring testimony from a medical expert who recently treated him. And Jonker allowed federal prosecutors to introduce other evidence they claim corroborates their case.
Evidence in the case indicates Inman appeared to stop just short of confirming a quid pro quo in a phone call with Canada. Recorded by the FBI, she asked him if he would have voted differently had the union had facilitated a $30,000 contribution.
"I can't judge that. I really can't. I can't judge it today," Inman said, according to prosecutors.
He initially told Canada he was seeking contributions for other lawmakers, not himself. However, Inman later responded: "Well, I guess I find out I'm not perfect" and told Canada that if anyone questioned her integrity, he would say "I didn't do it properly."
Inman also faces a third charge of lying to federal investigators, which carries a maximum penalty of up to five years in prison.
During the raid on his home, Inman agreed to an FBI interview and "flatly denied" soliciting campaign contributions from Canada ahead of the prevailing wage vote, according to federal prosecutors, who say his statements contradict the text message evidence.
Star witnesses
Chatfield, one of the most powerful lawmakers in Michigan, had sought to quash a subpoena to testify from prosecutors. Jonker last week denied the motion.
Chatfield is not accused of any wrongdoing and was not yet House speaker last year when the prevailing wage vote occured, but prosecutors are expected to ask him about his role with the House Republican Campaign Committee, separate text messages Inman sent him after the vote and his assessment of Inman's mental capacity.
In his 2018 text to Canada, Inman suggested Chatfield (who was expected to become speaker this year) would withhold committee assignments from Republican legislators who voted against repeal. Inman argued $5,000 in union contributions would not be enough to sway lawmakers who might lose assignments and staff.
"Chatfield's testimony will help the jury determine whether Inman was getting pressure from him or embellishing as part of an effort to extort money from the Carpenter's union," federal prosecutors Christopher O'Connor and Ronald Stella wrote in a recent filing.
Chatfield's testimony may be "unprecedented," according to longtime Michigan political observer Bill Ballenger, who could not recall a sitting lawmaker of his stature being forced to testify in a colleague's criminal trial.
"I can't think of any time it's happened — certainly not in the last half century," Ballenger said.
While Chatfield cited legislative privilege and logistical concerns in his attempt to quash the subpoena, Ballenger speculated he may also be worried that "some other members of his caucus might be tainted by this whole extravaganza."
In separate texts to an official form another union, Inman referred to himself and other colleagues preparing to vote against the initiative as "the dirty dozen," a characterization he has since denied knowledge of. Various colleagues have also disputed any suggestion he was speaking on their behalf when he solicited contributions.
Other lawmakers and legislative staff are expected to testify, Chatfield's attorney wrote in a recent filing, "and they are in a much better position than the speaker to testify regarding the defendant's mental health" and campaign finance concerns.
Expected witnesses include Dan Pero, who served last term as chief of staff to then-House Speaker Tom Leonard (who President Donald Trump nominated in September to take over the U.S. Attorney's Office for the Western District of Michigan, which is now prosecuting Inman.)
Inman had planned to oppose the prevailing wage repeal initiative but sought advice from Pero the morning of the vote, according to other previously disclosed text messages that focused on the political ramifications of campaign contributions.
Democratic voters won't "come to your side" and "you will shut down any incentive for the big donors to give" to your reelection campaign, Pero told Inman, later warning that political action committees who typically support Republicans would cut him off.
Inman texted Pero again less than an hour before the vote, telling him he had changed his mind. He would vote to repeal the prevailing wage law in order to protect two GOP colleagues from political fallout in their own districts, Inman claimed.
"I had to protect our people over my principal (sic), now I am going to have a s--- storm," Inman said. "I need some help."
Pero told Inman he'd talk to "the groups around town" over the summer.
"This vote was the big deal for groups with dough," the longtime Republican strategist told Inman. "Makes your yes vote an easy sell for me."
Inman's attorney has told the court he may call other medical experts to the stand during trial, along with Reps. Chatfield of Levering, Steve Marino of Harrison Township, Joe Bellino of Monroe and Gary Howell of North Branch, all Republicans.
Recall error
A conviction and prison sentence would likely bar Inman from finishing his current term, and state law prohibits anyone convicted of a felony that involves a "breach of public trust" from holding elected office for 20 years, a measure approved by voters in 2010 following former Detroit mayor Kwame Kilpatrick's initial conviction for perjury and obstruction of justice.
Inman appears to have dodged an electoral bullet in the run-up to his criminal trial.
The Michigan Bureau of Elections on Friday invalidated petitions seeking to recall him from office that had been signed by an estimated 13,990 voters in his district. The form of the petition was "improper" because it was missing one word from language pre-approved by the Board of State Canvassers, Elections Director Sally Williams said in a determination letter.
Michigan law requires petitions to state clear and factual reasons for a potential recall election. The approved language indicated that Inman had been indicted for "attempted extortion under color of official right," but the version circulated left off the final word of the charge, saying he had been indicted "under color of official."
As a result, the petitions submitted to the state last month are "insufficient as a matter of law," Williams told organizers in her letter.
"While the omission of one word may seem inconsequential and the rejection of a recall petition on such grounds as exceedingly technical and harsh, [state law] does not authorize the Bureau to excuse differences between the reasons for recall approved by the Board and those printed on the recall petitions," Williams explained.
Campaign manager Kaitlin Flynn described the missing word as a "printing error" and told Bridge that organizers are "shocked and disappointed" by the state's findings.
On Monday, recall organizers filed a petition asking the Michigan Court of Appeals to compel the state to review the submitted signatures rather than toss petitions due to a "typographical error" they contend did not confuse any voters.
In an emergency court filing, attorney Michael Naughton argued the Michigan Bureau of Elections' "requirement of total perfection in the language" is not consistent with state law and prevents voters who signed the petition "from the lawful exercise of their constitutional right" to proceed.
"The recall effort has been an enormous lift for our community and a complex process," Flynn said in a statement. "Human error is unavoidable. The bottom line is that meaningless typos should not silence the voices of nearly 14,000 voters."
Recall organizers are up against a tight timetable. State officials say they would need to certify ballots for a March recall primary by Jan. 10. The recall general election, if it proceeded, would be May 5.
Inman returned to work in September after going to rehab for opioid addiction, but in addition to listing the criminal charges he is fighting, the petition language noted he missed more than 80 votes in the House after his mid-May indictment.
"We deserve representation," Flynn said last week, suggesting voters had been eager to sign the recall petitions. "We deserve better."
Editor's note: This story was updated Dec. 2 to reflect recall organizers' emergency court filing.
We're not just a news organization, we're also your neighbors
We've been there for you with daily Michigan COVID-19 news; reporting on the emergence of the virus, daily numbers with our tracker and dashboard, exploding unemployment, and we finally were able to report on mass vaccine distribution. We report because the news impacts all of us. Will you please support our nonprofit newsroom?