Trump: Dismiss Michigan votes GOP didn't witness. Experts say that's absurd.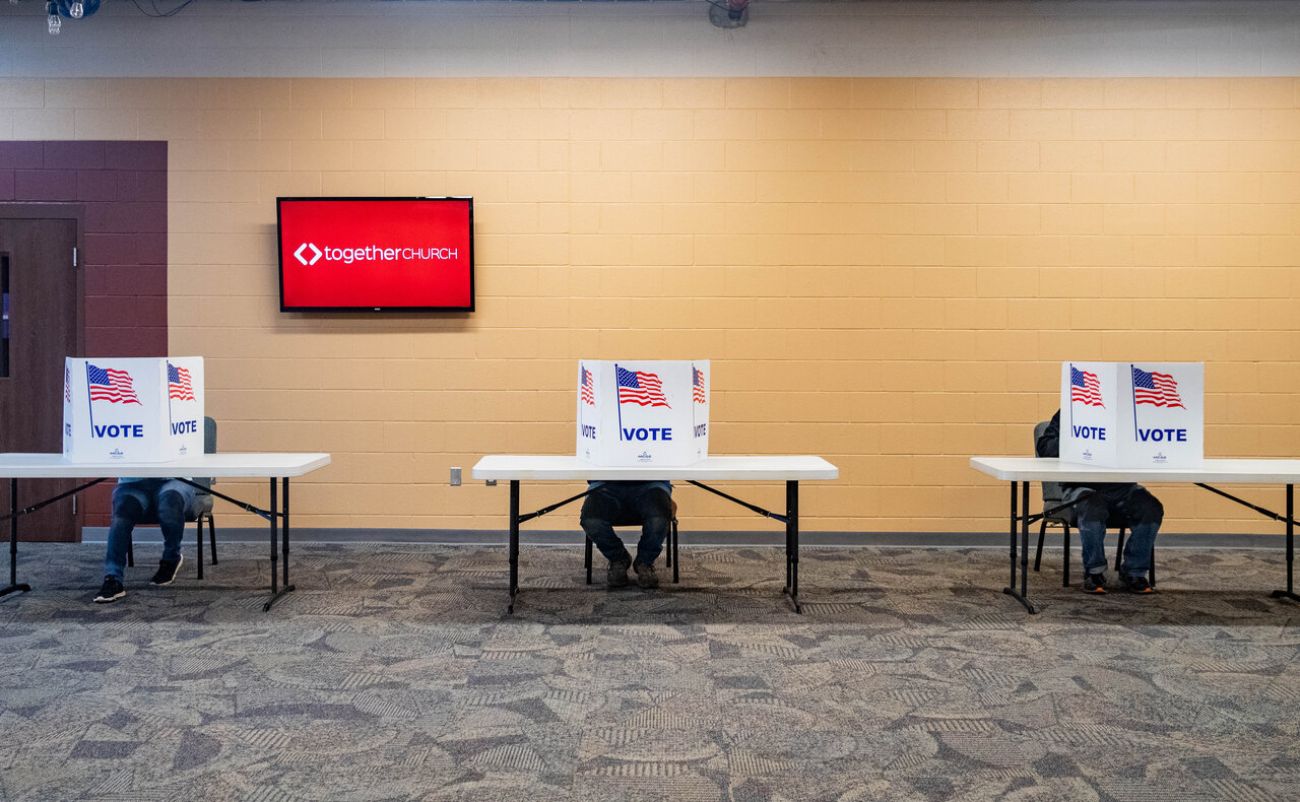 Michigan Government
Trump: Dismiss Michigan votes GOP didn't witness. Experts say that's absurd.
President Donald Trump took to social media again Wednesday to share false allegations about voter fraud in Michigan and the GOP poll challengers he claims were unable to witness it.
"Nobody wants to report that Pennsylvania and Michigan didn't allow our Poll Watchers and/or Vote Observers to Watch or Observe," he wrote in a tweet that Twitter flagged for containing disputed information.
"This is responsible for hundreds of thousands of votes that should not be allowed to count. Therefore, I easily win both states. Report the news!"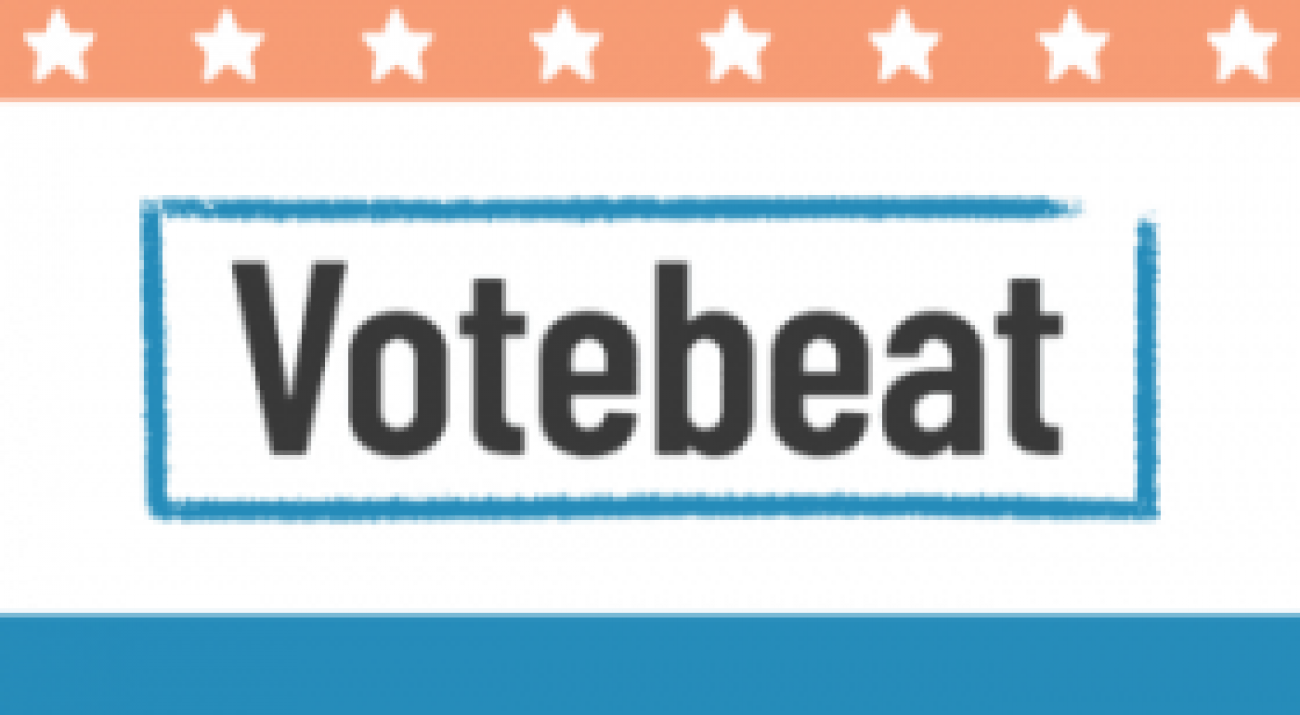 The tweet contained several falsehoods, not the least of which is GOP challengers were plentiful in Michigan and no credible evidence has emerged about voter fraud. But it's part of a larger narrative and legal argument by the Trump campaign that Michigan's election is illegitimate because Republican poll workers and watchers were outnumbered in some Democratic cities such as Detroit.
It's an argument that critics say is dumbfounding and insulting, because it's based on the assumption of rampant cheating if GOP challengers don't monitor vote counting in the predominantly African-American city.
Trump's campaign and supporters have filed five lawsuits since last week seeking to delay or stop certification of the Michigan election. If he's able to persuade a judge to set aside Wayne County's absentee votes, he would win Michigan and its 16 electoral votes by some 6,000 votes.
"It's just reflective of the enormous barriers that communities of color still face in the voting process, not just in getting registered and actually casting their ballots but even in having those ballots counted after the fact," said Jonathan Diaz, legal counsel for voting rights at the Campaign Legal Center, a nonprofit voter advocacy group.
At issue are Michigan election laws that mandate at least one election inspector, also known as a poll worker, from each major political party per precinct. The law allows for some exceptions, saying the number doesn't have to be equal but should be "as nearly as possible."
Likewise, the state election code limits one poll challenger from each political party per absentee voter counting board.
No one disputes there were more Democratic election inspectors than Republican ones in Detroit on election night. Election officials also acknowledge that, for a brief time, some Republicans who left TCF Center in Detroit where absentee ballots were counted were not immediately let back in because of COVID-19 capacity restrictions.
Norm Shinkle, deputy chairman of the Michigan Republican Party, said Detroit Clerk Janice Winfrey had an opportunity to hire "as the law states, half of her workers to be Republican and half to be Democrat."
"She didn't do that," Shinkle said. "And that exacerbated the problem."
He is one of four members of the Board of State Canvassers who are supposed to meet Nov. 23 to certify the state election. Shinkle told Bridge this week that his vote isn't guaranteed because of reports of irregularities in Detroit.
The allegations
Lawrence Garcia, an attorney for the city of Detroit who was present at the TCF Center, wrote in an affidavit there were also "numerous Republican inspectors always present" in Detroit.
But were there enough? And will it make any difference?
The Trump campaign filed a lawsuit this week in federal court containing more than 100 affidavits from GOP challengers, some of whom say the lack of Republican election became a problem when workers duplicated ballots.
It's not uncommon during elections to make copies of ballots that are dirtied, but workers from both parties are supposed to observe the process.
GOP challenger John Miller wrote in an affidavit that he was told he couldn't watch election workers duplicate a ballot because he was told the process was "personal, like voting."
Bonnie Pettibone, another Republican Party challenger, wrote that she observed a ballot being duplicated and approached a supervisor to ask if there was a Republican worker present to witness the duplication.
"He said he didn't know. The inspectors continued to duplicate the ballot," Pettibone wrote.
Christopher Trebilcock, a Detroit-based election law attorney who has represented Gov. Gretchen Whitmer, notes that under Michigan law, a bipartisan team of workers must be present when "false read" ballots are duplicated.
False read ballots are ballots rejected by tabulators due to an "over vote." This over vote could be caused by a correction (such as an erasure), a stray mark that the tabulator identified as a vote or an invalid write-in vote.
When the scanner is unable to read the ballot, one Republican and one Democratic election inspector must review the ballot to try to determine what the voter's intent was in a process called adjudication. They do so by looking to see if the voter attempted to correct the vote, or if a simple stray mark was the culprit.
Once the bipartisan workers have determined the voter's intent, they transpose the ballot and put the new one through the scanner to be counted.
In a Nov. 6 legal filing, city of Detroit attorneys said workers from both parties were present whenever this practice occurred.
"That process was followed, and plaintiffs do not — and cannot — present any evidence to the contrary," they wrote.
Chris Thomas, the retired Michigan elections director who helped oversee Detroit's election, wrote in an affidavit that the complaints from challengers in the Trump suit make it clear they "do not understand absent voter ballot processing and tabulating."
Diaz, the election attorney, said the Trump campaign has presented a "dearth of evidence."
"There does not appear to be any evidence of misconduct or fraud or any kind of irregularity outside of just the normal administrative error or human error that comes with running an election of this size," he said.
Perennial problem
Recruiting Republican poll workers is a perennial problem in Democratic cities like Detroit, which favored Democrat Joe Biden 94 percent to 5 percent over Trump last week .
But this year was supposed to be different.
Michigan Secretary of State Jocelyn Benson, a Democrat, recruited more than 30,000 election workers statewide, including 6,000 for the city of Detroit.
Benson's office, however, did not ask for their political party, spokesperson Tracy Wimmer told Bridge.
"We did not have affiliation information—that was ascertained by [Detroit] as they followed up, trained and organized workers," Wimmer wrote in an email.
Monica Palmer, the chairperson of the Wayne County Board of Canvassers, told Bridge Michigan several Republicans she knows who applied for the inspector positions were told that staffing was full or never had their calls returned.
"I'm asking for clarification on the hiring process," said Palmer, a Republican. "How do they make sure they have an ample amount of Democrats and Republicans to cover those offices?"
Garcia told Bridge that both political parties were provided with lists of election inspectors before absentee ballots were counted — and neither objected to the representation.
The GOP could have "taken the issue up in advance of the election," Garcia noted.
During testimony Wednesday in a lawsuit seeking to delay the certification in Wayne County, Democratic Party attorney John Devaney warned that upwards of 1 million voters would be disenfranchised if Trump is successful.
"The outcome undermines the very bedrock of democracy," David Fink, an attorney for the city of Detroit, said at the hearing.
That seems unlikely, election exports said.
A limited decision to throw out ballots that were duplicated when both Democrats and Republicans were not present would still leave Biden with enough votes to win in Michigan.
"Based on the allegations I've read, the actual ballots that they're challenging, there's an insufficient number," Trebilcock said.
"Even if what they alleged was true, it won't make a difference."
This article is made possible through Votebeat, a nonpartisan reporting project covering local election integrity and voting access. This article is available for reprint under the terms of Votebeat's republishing policy.
We're not just a news organization, we're also your neighbors
We've been there for you with daily Michigan COVID-19 news; reporting on the emergence of the virus, daily numbers with our tracker and dashboard, exploding unemployment, and we finally were able to report on mass vaccine distribution. We report because the news impacts all of us. Will you please support our nonprofit newsroom?