Coronavirus raises questions on infection control at Michigan nursing homes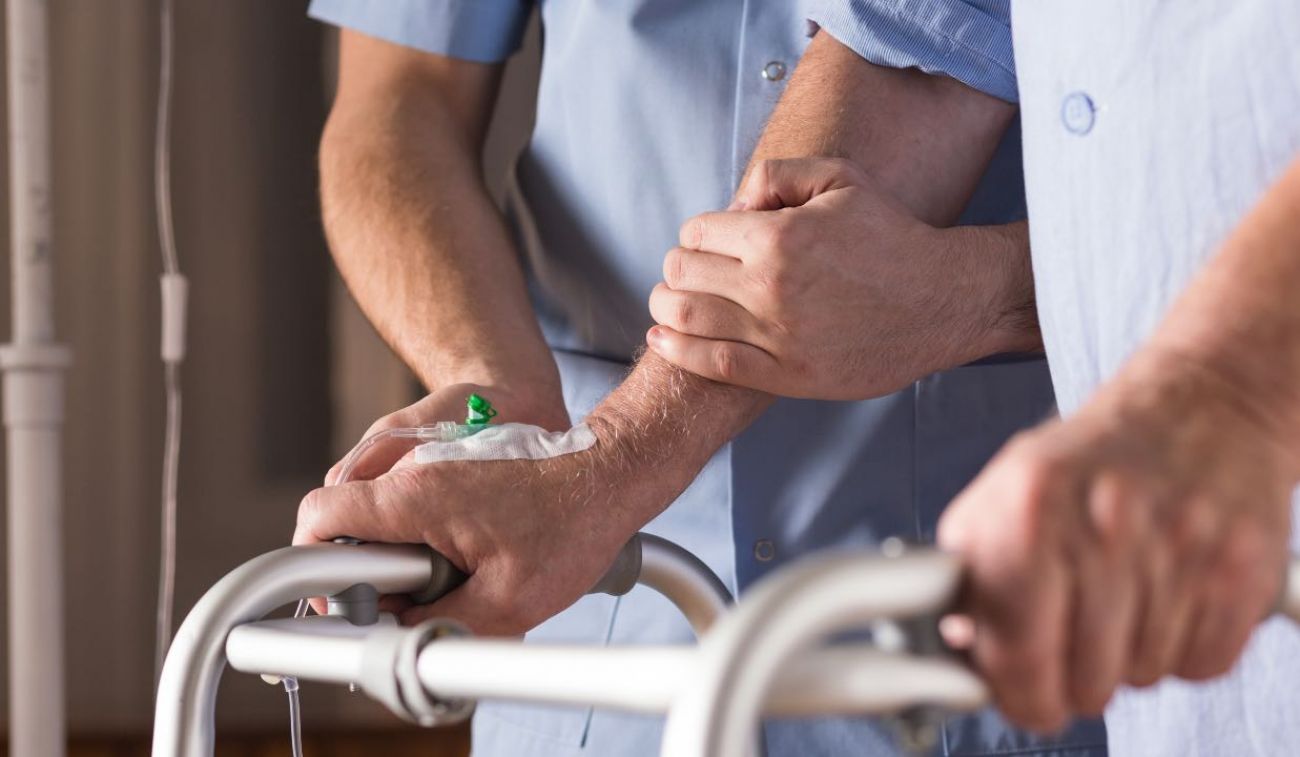 Less than two years before the coronavirus struck the Advantage Living Center nursing home in Roseville — which was home to two residents who later died after being diagnosed with COVID-19 and numerous others who were infected — the facility was cited for deficiencies in infection prevention and control during a flu outbreak.
The Roseville facility prematurely ended isolation precautions, failed to use an approved disinfectant, and did not fully track employee illnesses, according to an April 2018 federal inspection report. This resulted in the "potential spread and outbreak of infections, specifically respiratory infections such as influenza" with the potential to "affect all residents."
The 2018 episode highlights a broader concern in Michigan and nationwide about the spread of infections in nursing homes and other senior care facilities. It's a concern with potentially deadly consequences as the coronavirus puts much of the country in lockdown with seniors among its most vulnerable targets.
In a review of hundreds of federal inspections, Bridge Magazine identified more than 80 Michigan nursing homes that have been cited for deficiencies in infection control and prevention over the past three years. It's unclear how many of those homes now have confirmed COVID-19 cases; the state said it does not track the coronavirus by nursing facilities.
Infection problems are not unique to Michigan nursing homes. Nationally, failure to follow infection prevention and control practices is the most commonly cited error found in nursing homes, and among regulators' greatest worries today.
Indeed, concerns about COVID-19 striking nursing homes are so great that federal regulators told state agencies last month to focus inspections almost exclusively on infection control, including such issues as personal protection equipment and hand washing. The order followed an outbreak at a facility in Kirkland, Washington linked to 37 deaths involving the coronavirus.
"Nursing home populations are, by definition, very frail, so any infection or virus spread is very risky," said Sarah Slocum, co-director of the Program to Improve Eldercare at Altarum, a nonprofit health research firm in Ann Arbor.
"Infection control protocols are stringent to protect patients. And that's what it takes — every single time."
Establishing policies to prevent and control infection was considered critical even before the COVID-19 pandemic. Unfortunately, not every Michigan facility met the standards demanded of them, said Slocum, formerly Michigan's long-term care ombudsman.
"These inspection documents bear that out."
Roughly 10 to 12 Michigan nursing homes have reported COVID-19 cases, according to the Health Care Association of Michigan (HCAM), an industry group, though it declined to name them.
The Michigan Department of Health and Human Services also could not provide precise numbers on the coronavirus. The department is "not currently tracking data on nursing home cases or nursing home workers," spokeswoman Lynn Sutfin told Bridge on Wednesday.
That has left residents, including families of nursing home residents, to rely on homes themselves to self-report or follow news reports of COVID-19 outbreaks: approximately 20 at the Roseville home, 36 people at Metron in Cedar Springs in west Michigan, and so on.
The health care trade group, while not providing names, told Bridge it could "extrapolate" that the spread of the coronavirus to nursing homes was likely higher in the same places where coronavirus cases generally are higher, such as Detroit and its suburbs.
That is consistent with what little information has been made public: Advantage Living Centers, which owns the Roseville facility, said the virus has been found in seven of its homes in metro Detroit. Five of those seven homes, including the home in Roseville, were previously cited for infection deficiencies.
Whether gaps in infection practices played a role in nursing homes now dealing with coronavirus cases is not yet known, and may not be possible to know. But as federal inspection reports make clear, a lapse in infection protocols increases potential for the spread of viruses or infectious diseases.
Protecting the most vulnerable
To be sure, COVID-19 presents an unprecedented threat to many institutions, including nursing homes. It appears to be more easily transmissible than influenza, often passed on before the carrier displays symptoms. And even the most vigilant nursing homes face steep challenges in shielding elderly residents, many with underlying medical conditions and living in close quarters, from the spread of infection.
Those challenges were apparent at Southfield-based Advantage Living Centers, which lists 10 Michigan facilities in addition to the home in Roseville.
In a statement Wednesday, Kelsey Hastings and Reginald Hartsfield, the owners, did not directly address details of the 2018 inspection report of the company's Roseville nursing home.
"The team members working at Advantage Living Centers have been doing an incredible job working together to help support our residents and one another," the Advantage statement said. "We care deeply for our residents and team members and are working hard to provide them with the resources needed."
Citing the snapshot-in-time nature of inspections and thousands of regulations nursing homes must meet, they said an inspection report "most often does not reflect the overall care of residents."
"Unfortunately, at times team members make mistakes," the Advantage statement said, adding that any identified problems were corrected and brought quickly back into compliance.
"There is no room during [an inspection] for a team member to make mistakes … Any error made on any day is not a result of all of us not trying to do the best job possible, but most often is a result of human error."
HCAM, the state industry group, also downplayed any correlation between past citations and a facility's current ability to handle the coronavirus.
Corrective action is required for all inspection citations and any past infractions "have little bearing on a facility's ability to address a pandemic situation," the group said in a statement.
"Citations for infection control from possibly two years ago are not relevant with today's COVID-19 situation," said Melissa Samuel, president and CEO of the trade group.
"That would be an extreme oversimplification of a very difficult situation. This virus is moving through our state, nation and the world at paces never seen before."
'My hands were tied'
Infections are the bane of skilled nursing facilities. Kaiser Health News reports that as many as 3.8 million infections are documented in homes annually, killing nearly 388,000 residents.
The U.S. Centers for Medicare and Medicaid Services requires any home that accepts government insurance to have a written plan for handling infections and a surveillance program to minimize their spread when it conducts its evaluations, which take place every nine to 15 months. Inspectors review the safety practices of home workers, their training and whether they properly use protective gear.
Bridge accessed publicly available CMS inspection reports and a database of those records maintained by ProPublica, the national watchdog journalism nonprofit, for its analysis.
Infection-related deficiencies found at Michigan nursing homes in recent years included:
Inadequate worker hand hygiene in dining areas and in caring for residents in their rooms;

Failure to use personal protective equipment in handling dirty linens and in treating sick residents;

Mishandling of food and equipment, inadequate tracking of infection data;

And, in some cases, larger systemic shortcomings in overall infection prevention and control protocols.
At the Advantage Living Centers home in Roseville, the April 2018 inspection report redacted the date of the flu outbreak. But it noted that influenza "spread through the unit" with 13 lower respiratory infections, including nine positive tests for influenza and investigation of three cases of pneumonia "within the same hall of the unit."
After several pneumonia cases were identified, the home's infection control nurse took steps to isolate infected patients. The nurse stopped group activities, closed dining rooms, and allowed only residents without symptoms to go to a therapy room. Residents were given nasal swabs to test for influenza.
The nurse told inspectors that one day — when she was not at the home and "before the outbreak was considered cleared" — an administrator "insisted on opening up dining rooms and group activities." And once positive influenza test results arrived, the "infection control nurse was denied permission to reclose (the) dining room and activities," the report found.
"My hands were tied," the unnamed nurse told inspectors.
The nurse also authored a statement raising other concerns, including vulnerable residents not regularly offered fluids, non-functioning hand sanitizers throughout the facility, housekeepers using Pine Sol instead of approved cleaners, and air quality issues.
On its website, Advantage Living Centers said it took several safety precautions even before residents began to show COVID-19 symptoms, including heightened infection control, staff and visitor screening, restricted visitation and social distancing. The Roseville home was closed to visitors on March 12. Advantage publicly announced its first COVID-19 case at the Roseville home March 20.
History of infection deficiencies
Advantage Living Centers has acknowledged coronavirus cases in seven of its Michigan nursing homes, but declined to disclose to Bridge the total number of confirmed coronavirus cases.
Five of those facilities (including Roseville) were cited for infection prevention and control deficiencies in the past three years, federal inspection reports show.
At Advantage Living-Samaritan in Detroit, an October 2018 inspection cited a failure to establish a comprehensive infection control program "resulting in the potential for spread or outbreak of infectious organisms throughout the facility affecting the entire census of 110 residents."
Inspectors noted there was no record of staff meetings to discuss infection control issues. There was also no evidence that, when a staffer called in sick, that there was follow-up to determine if the illness was contagious.
An inspector also noted watching an aide use a glove to clear stool from a resident's rectal area. The aide then dressed the resident, changed the bed linens and touched other objects in the room, including the resident's deodorant, before removing the glove.
Three other Advantage facilities with confirmed coronavirus cases were also cited in recent years with infection deficiencies.
Battle Creek — Cited for failing to conduct an ongoing infection prevention and control program. A nurse told inspectors the facility's infection control committee did not meet annually to review infection policies.

Northwest Detroit — Cited for not properly handling clean bed linens, and failing to wash hands properly after incontinence care.

Harper Woods — Cited for inadequate hand hygiene in changing gloves in the dining room.
Outbreaks cited before COVID-19
Federal inspection reports also revealed at least 10 previous outbreaks of a virus or infectious disease at Michigan nursing homes in the past three years.
They include:
Holland Home Breton Rehabilitation and Living Center in Grand Rapids — In January 2018, 25 of 55 residents contracted norovirus, a highly contagious infection that can cause diarrhea and vomiting. It is commonly spread through contaminated food or water. The home was cited for failing to provide and implement an infection prevention and control program.

Fenton Healthcare in Fenton — In February 2018, cited for "deficient practice" in infection prevention after 33 of 84 residents developed "signs and symptoms positive for a gastrointestinal illness," placing residents in "Immediate Jeopardy" when the facility did not take preventative measures or notify the health department. The report said that placed "all residents, staff, and visitors at risk for serious harm, injury and/or death."

Shorepointe Nursing Center in St. Clair Shores — In February 2017, 59 of the center's 130 residents and 55 staff members contracted norovirus. An inspection cited deficiencies in investigating and keeping "infection from spreading."

Medilodge of Westwood in Kalamazoo — In December 2018, was cited for failing to implement a program for infection control in preventing the spread of "norovirus type symptoms to residents and staff members in the facility for 21 out of 26 residents reviewed for infection control." This "placed all residents at risk for serious harm and/or death."
The four facilities did not return phone messages left by Bridge this week.
A pandemic unlike any before it
Samuel, of HCAM, noted that nursing home residents are more susceptible to outbreaks and "facilities implement policies immediately" to minimize spread.
The coronavirus, she said, is daunting and "we understand that everyone is rightfully concerned."
Nationally, more than 400 long-term care facilities across the United States have been infected with the coronavirus, according to the latest data from the Centers for Disease Control and Prevention, more than double the count of a week previous.
"Our members throughout the state trained for this possible situation," Samuel told Bridge.
"Facilities are following every directive from [government agencies] on how to react to this virus. Caregivers in facilities are some of the most amazing, humble, compassionate people you will ever meet. They are true heroes during this outbreak. They, along with owners and administrators, are doing everything possible to help the residents entrusted to their care."
Slocum, the former long-term care ombudsman, said that while strict infection policies are critical, past deficiencies don't necessarily mean a nursing home is substandard. In many cases, homes cited for problems have had plenty of time to correct oversights.
But if they haven't, "they should be taking actions right now," she said. "This pandemic is different than anything in the past. Nursing homes need support through this crisis."
---
John Bebow is President and CEO of the Center for Michigan and Bridge Magazine and a former investigative reporter for the Chicago Tribune, Detroit News, Detroit Free Press, Ann Arbor News and Traverse City Record-Eagle.
RESOURCES: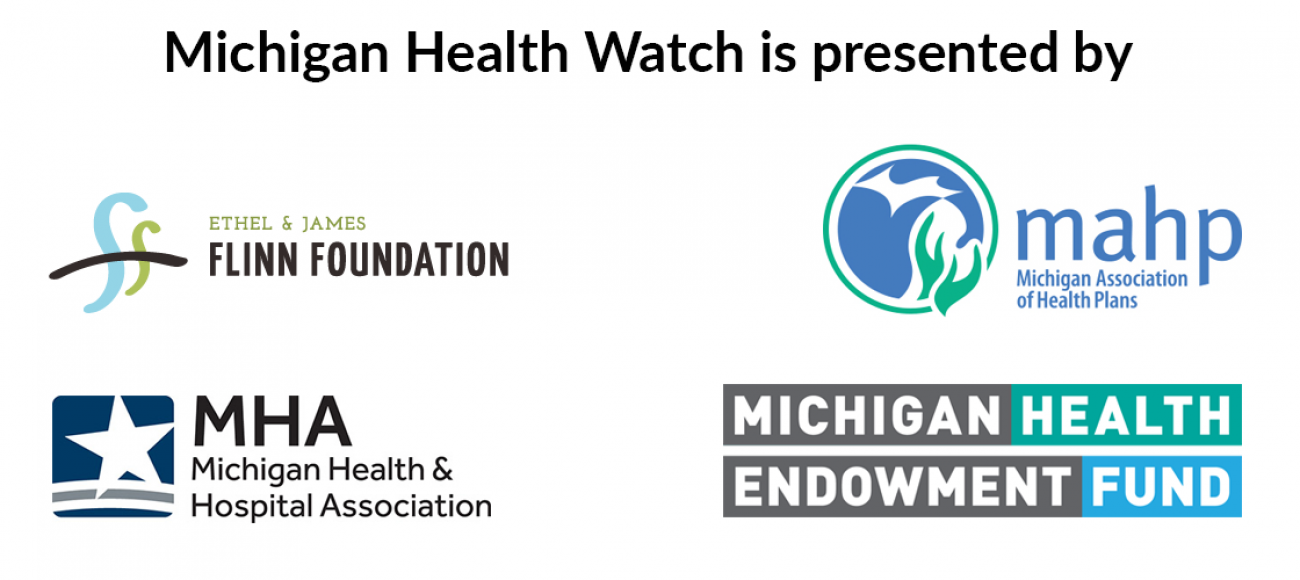 We're not just a news organization, we're also your neighbors
We've been there for you with daily Michigan COVID-19 news; reporting on the emergence of the virus, daily numbers with our tracker and dashboard, exploding unemployment, and we finally were able to report on mass vaccine distribution. We report because the news impacts all of us. Will you please support our nonprofit newsroom?