A Michigan guide to wearing masks, or not, during coronavirus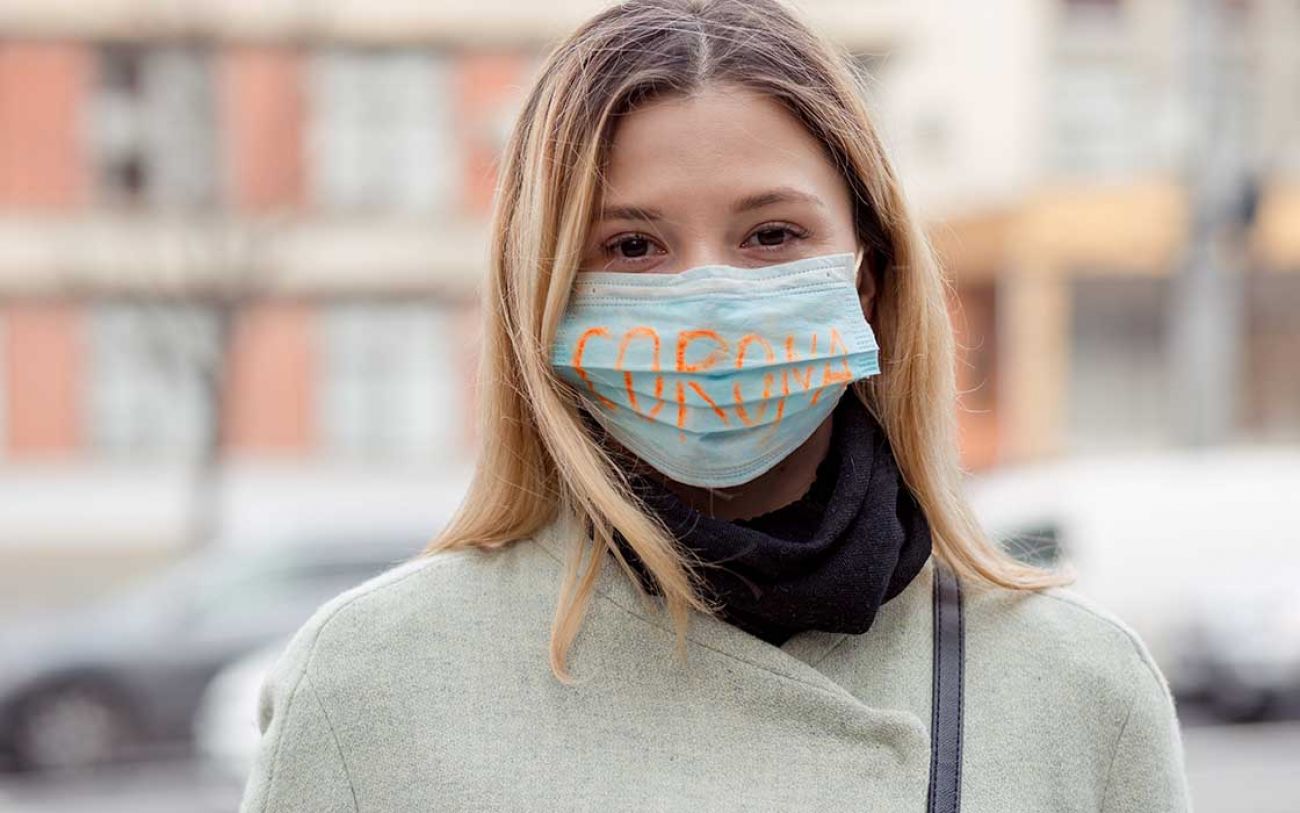 July 17 update: Whitmer tightens Michigan's mask order but makes it optional when voting
Emotions are raw and confrontations have turned ugly, even violent, this week after Gov. Gretchen Whitmer's issued an executive order that Michigan businesses ensure their customers wear masks to prevent the spread of the coronavirus.
And some confusion abounds. It was just five months ago, after all, that the nation's doctors were focused on hand-washing and the surgeon general tweeted in capital letters: "Seriously people- STOP BUYING MASKS!"
So what gives?

Truth be told, scientists' and doctors' understanding is still developing on a virus that the world knew nothing about last December.
"Patients, the community, are getting mixed messages," said Dr. Nik Hemady, chief medical officer for Honor Community Health, which operates 11 community health care sites throughout Oakland County.
Related: Violence erupts in Michigan over state mask mandate 'powder keg'
Still, a consensus has emerged on the benefits of masks, according to Hemady and other doctors, researchers and a civil rights and employment discrimination attorney Bridge turned to to sort through a tangle of messages and misinformation.
First up, we tackled the most important query:
Do masks work against COVID-19?
Short answer: Almost certainly, yes, by reducing the spray of respiratory droplets from the nose and mouth.
Long answer: It's less clear how fully masks can prevent the spread of the virus.
Scientists say they are still trying to determine to what extent the virus is spread through aerosolization rather than droplets, according to a research letter published Monday in JAMA Network, an online publication of the American Medical Association.
To start, first know that the cross-section of a human hair is about 75 microns.
Aersolation are smaller droplets — less than five microns, that linger in the air and can pass through surgical and cloth masks. Aerosolization may cause some spread during, say, the intubation of a patient which causes gagging and coughing, or in confined spaces such as meat processing plants, where workers must yell in close quarters to be heard.
But accumulating evidence suggests that, in routine settings, the virus is spread more often by the larger droplets — five microns and larger. Once expelled from the body, they more quickly fall to the ground or to surfaces. In those cases, the mask of an infected person would capture much of the virus as these droplets are expelled as we breathe, cough, or sneeze.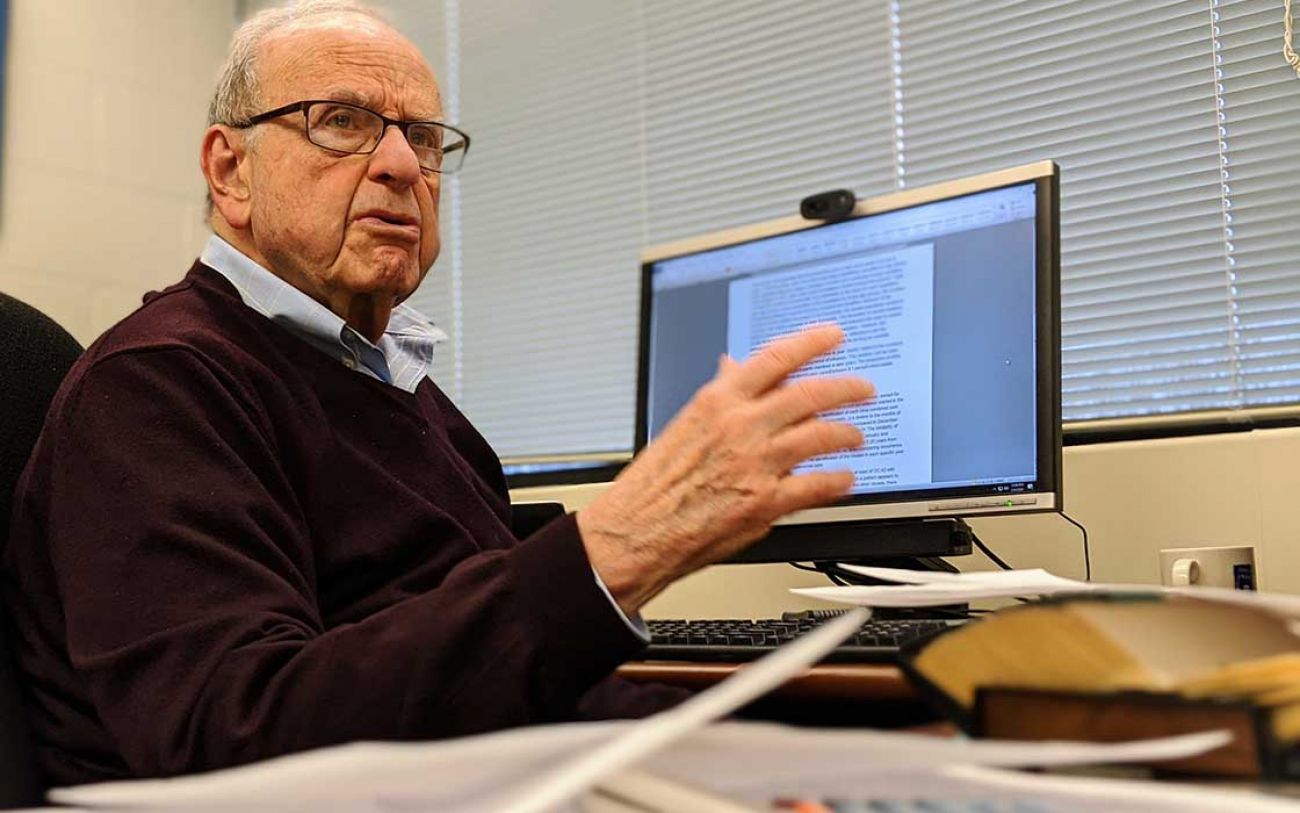 So while masks are no guarantee, they are an important part of "layered protection" that also includes social distancing, said Dr. Arnold Monto, a University of Michigan epidemiology professor and internationally known expert on the transmission, containment and social response to outbreaks and pandemic planning.
"The evidence is pretty clear and it's accumulating that [masks] work," Monto told Bridge. "It's not an absolute, but nothing is an absolute."
That's important to remember as stores, salons and restaurants begin to fill again in Michigan. Just this week, the U.S. Centers for Disease Control & Prevention reported on a case study that suggests masks can be a powerful tool as economies reopen.
Two hair stylists in Missouri worked with 139 clients over more than a week, despite the fact that both had symptoms of COVID-19. Both stylists tested positive for COVID-19. Yet no customers apparently developed virus symptoms, the CDC case study found. The 67 clients who were tested for the virus all tested negative.
But we were originally told to skip the masks!
Right. We were. And it wasn't just U.S. Surgeon General Jerome Adams, in a February tweet. Anthony Fauci said something similar in early March.
Though it must be noted that their remarks, while off the mark, were triggered in part by legitimate concerns that there weren't enough masks available for frontline healthcare workers.
Still, these early missteps illustrate a frustrating aspect of science — it takes time to build knowledge, said Dr. Matthew Sims, who oversees Infectious Diseases Research at Beaumont Health.
Much of what the medical community knows now was merely conjecture in February and March.
Eight months after COVID-19 was first detected in China, the science is still trying to catch up as scientists publish their findings and experiences with masking, which are then analyzed and critiqued by peers around the world.
In that way, our understanding becomes sharper and clearer, said Dr. Subhashia Mitra, the chief of the Infectious Diseases division at Michigan State University's College of Human Medicine.
Scientists now better understand that asymptomatic and presymptomatic spread have been critical drivers of the pandemic, which is why doctors stress the broad deployment of masks in public spaces.
Among recently-published estimates is a study published July 6 in PNAS (Proceedings of the National Academy of Sciences of the United States of America), where researchers concluded that asymptomatic and presymptomatic carriers spread about half of COVID-19 cases.
In another study, published in the peer-reviewed journal Nature, researchers examined a small Italian town that went into immediate lockdown after its first COVID-19 death. The study found that 40 percent of the residents who tested positive for COVID-19 had no symptoms.
"It takes time to do thoughtful research — to get feedback from peers who say 'you should do this' and 'you should do that,'" MSU's Mitra said, adding "you can do tests in a lab, but that's a far thing from the real world."
In full disclosure, Bridge, too, published a story in February, as COVID-19 bore down across the U.S., amplifying the message that hand-washing and flu prevention were the larger public health concerns at the time.
Dr. Peter Gulick, an infectious disease disease expert at the Michigan State University College of Osteopathic Medicine and director of the MSU Internal Medicine Osteopathic Residency program, was clear at the time that this advice might change as the understanding of the virus grew.
"It's a moving target," Gulick told Bridge in February.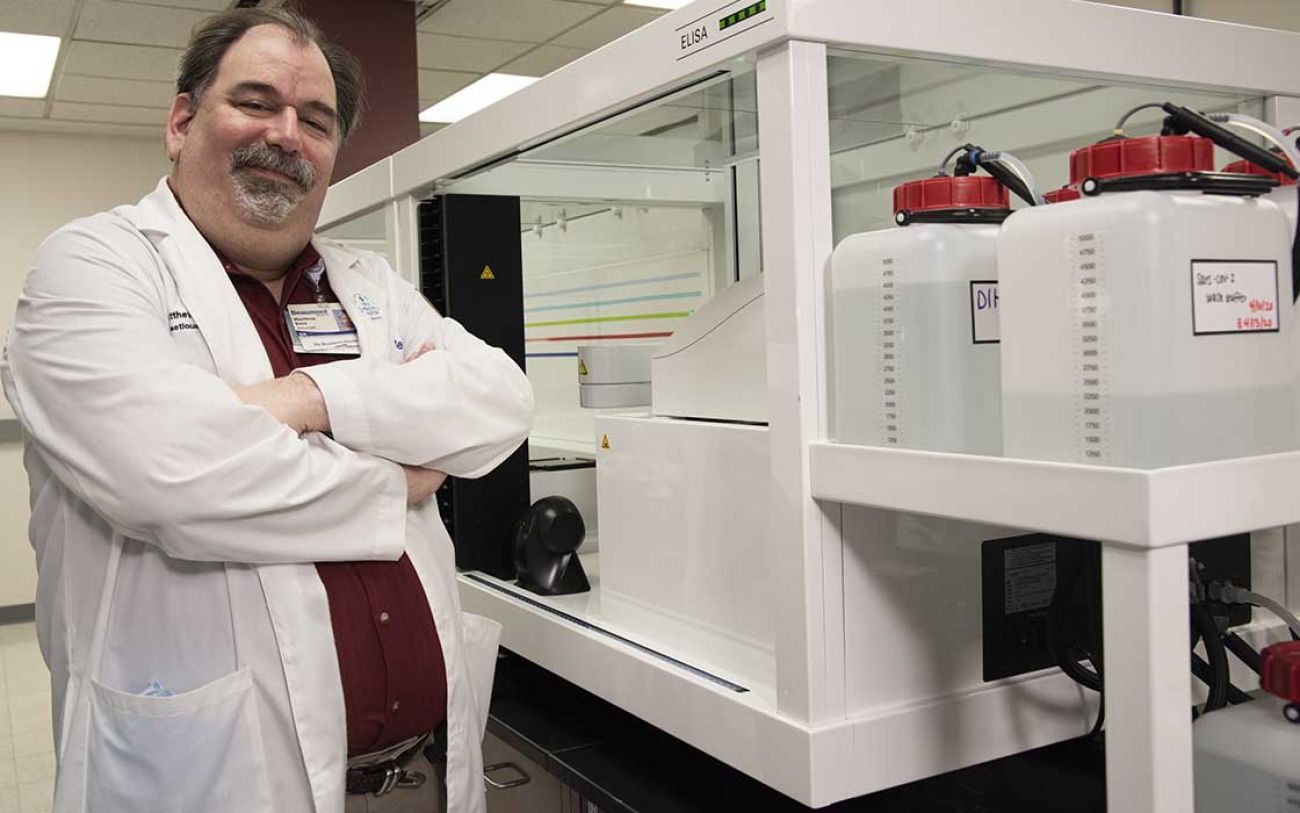 Sims, of Beaumont, echoed those words Wednesday.
"Things change. There were times I said 'No, people should not be wearing masks at this point. You know, and maybe I should have been clearer — [stressing] 'at this point,'" Sims said.
Which masks work best?
N95 masks, also known as N95 respirators, are, as the name suggests, designed to stop 95 percent of air particles, and are generally agreed to offer the best protection.
But they're often hard to find and can be expensive, and there is a continued push to reserve them for medical staff and other frontline workers.
Surgical masks are loose-fitting, disposable masks. Those and cloth face coverings may offer less protection, but cloth face masks especially are easy and inexpensive to make, wash and reuse, and the CDC offers easy-to-understand guidelines on their use.
They are most effective when they are widely used by people in public settings, doctors and health experts say.
"Anything that creates a barrier" reduces the risk of spread, said Hemady of Oakland County.
Again, it's no guarantee, it's just another layer of protection, Sims noted.
"If you sneeze or cough (in a mask), are you going to be able to force something through that mask? Probably. Is it going to be less than if you didn't have the mask? Absolutely," Sims said.
"It's not risk elimination," he said. "It's risk reduction."
What does Michigan require?
Whitmer's five-page order, handed down Friday, requires businesses to refuse entry to customers not wearing masks, and imposes penalties for not following the order. Michigan residents also must wear masks outdoors if they cannot maintain six feet of distance.
There are exceptions, most prominently for people who "cannot medically tolerate a face covering," children younger than five years old, those eating or drinking at a restaurant or bar, or receiving a service which necessitates the temporary removal of the mask.
Customers are to remove masks if asked to for identification purposes, or to communicate with someone who is hearing impaired or disabled, or where the ability to see a person's mouth is essential to communication.
Other exceptions are extended for people "actively engaged in a public safety role," officiating at religious service, or giving a speech for broadcast or an audience.
Businesses also must post signs at all entrances instructing customers of their legal obligation to wear a face covering while inside. Failure to comply could lead to a $500 fine.
Related:
Does the governor's executive order carry the force of law?
Whitmer's executive orders have "the force and effect of law" according to the state's Emergency Management Act, so long as the state of emergency is in place.
Whitmer has extended the state of emergency multiple times without the approval of the Legislature, after negotiations fell through. Her actions have been challenged in court by state Republicans, who argue that it's an overreach of executive power.
But a state Court of Claims judge sided with Whitmer in May, upholding her power to extend the emergency without their sign-off. That decision is currently being appealed.
What kinds of health conditions allow me to not wear a mask?
Some people may be unable to wear masks for a number of reasons, including respiratory problems such as asthma or chronic obstructive pulmonary disease (COPD).
Other conditions also may make it difficult or even impossible to wear a mask — post-traumatic stress disorder (PTSD), severe anxiety, claustrophobia or autism; conditions that can make a person particularly sensitive or fearful of something over their nose and mouth, according to a brief published July 8 by the Southeast ADA Center and Burton Blatt Institute at the Syracuse University College of Law.
People who have trouble moving the small muscles in the hands, wrists, or fingers may not be able to tie the strings or put the elastic loops of a face mask over the ears. So too, a person who uses mouth control devices such as a sip and puff to operate a wheelchair, may be unable to wear a mask.
Does the Americans with Disabilities Act or HIPAA allow me to skip a mask?
Neither of these federal laws are germane, said Deborah Gordon, a civil rights and employment discrimination lawyer in Bloomfield Hills, who also specializes in constitutional law.
"The terms are thrown around a lot and people don't really know what they are. They know they have something to do with health and maybe privacy," she said.
And she's blunt when it comes when it comes to cards that have circulated on social media and designed to be printed and carried into stores. The cards assert that the ADA offers a blanket exemption.
"That's idiotic," she said.
In fact, the U.S. Justice Department has warned consumers that the cards claiming the ADA provides protection against mask laws are fraudulent.
"The ADA does not provide a blanket exemption to people with disabilities from complying with legitimate safety requirements necessary for safe operations," according to the statement.
The Americans with Disabilities Act prevents discrimination based on an person's disability, primarily in employment issues. But even for the law's wider-range implications — making public places accessible, for example — the ADA carves out exceptions only for those who can offer proof of their disability when they seek an exemption or accommodation. A person needs to provide medical evidence of a disability before acquiring a handicapped parking tag, for example, Gordon said.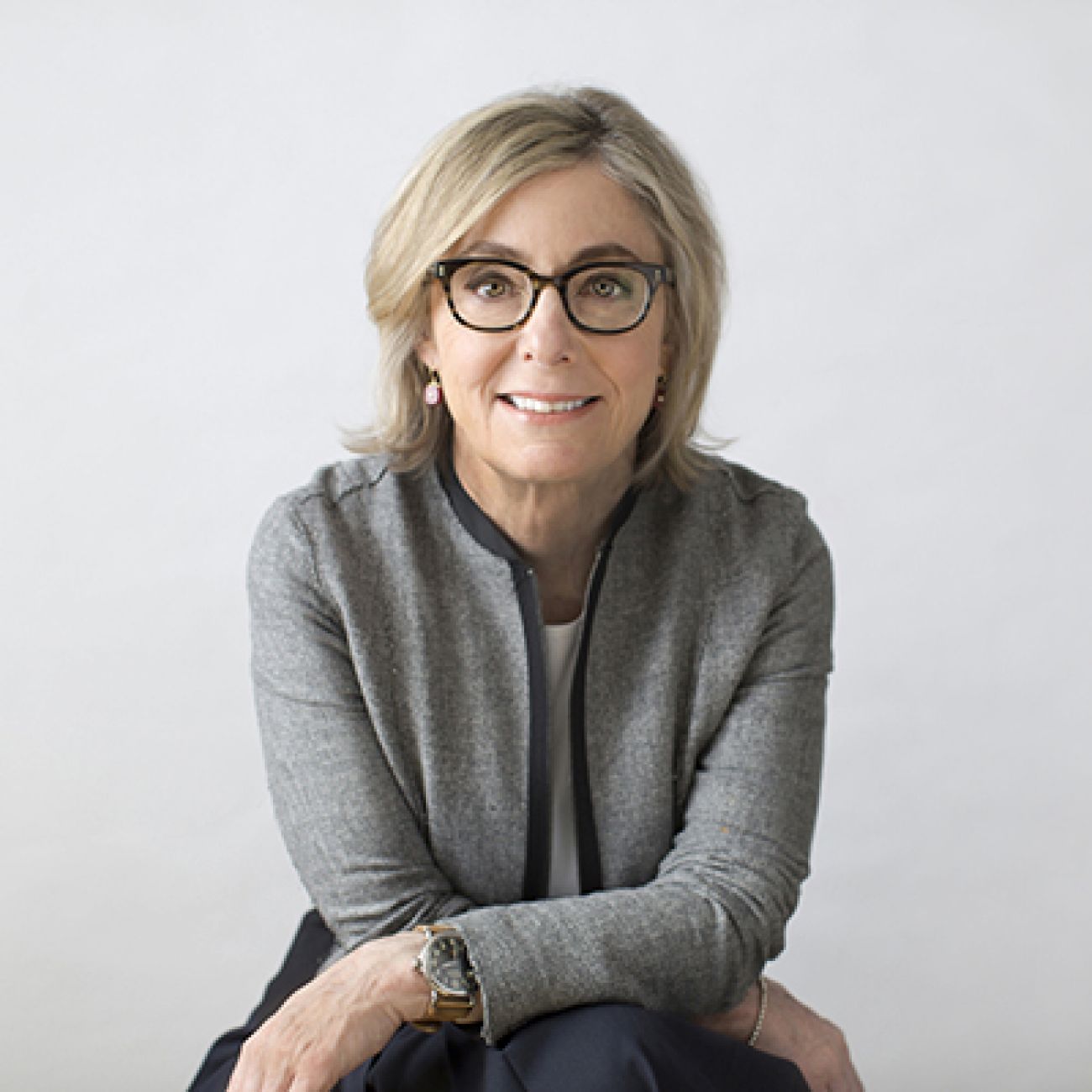 Neither the ADA nor the Health Insurance Portability and Accountability Act of 1996, the health information privacy law also known as HIPAA, prevents a business owner or anyone else from inquiring about a person's health status if they enter a store without a mask.
HIPAA is designed to protect personal health information from being shared without a patient's permission by specific groups with access to that information — health providers or insurers, for example, Gordon said.
Just as the ADA does not offer blanket protection against mask orders, HIPAA doesn't prevent a hardware store or a coffee shop from demanding that customers wear a mask or provide a legitimate reason why they are not, she said.
"It doesn't prevent me from saying 'I don't want to tell you,' and it doesn't prevent the business owner from saying 'then can you please shop somewhere else,'" Gordon said.
Only donate if we've informed you about important Michigan issues
See what new members are saying about why they donated to Bridge Michigan:
"In order for this information to be accurate and unbiased it must be underwritten by its readers, not by special interests." - Larry S.
"Not many other media sources report on the topics Bridge does." - Susan B.
"Your journalism is outstanding and rare these days." - Mark S.
If you want to ensure the future of nonpartisan, nonprofit Michigan journalism, please become a member today. You, too, will be asked why you donated and maybe we'll feature your quote next time!