Michigan private insurers no longer waiving costs for COVID treatment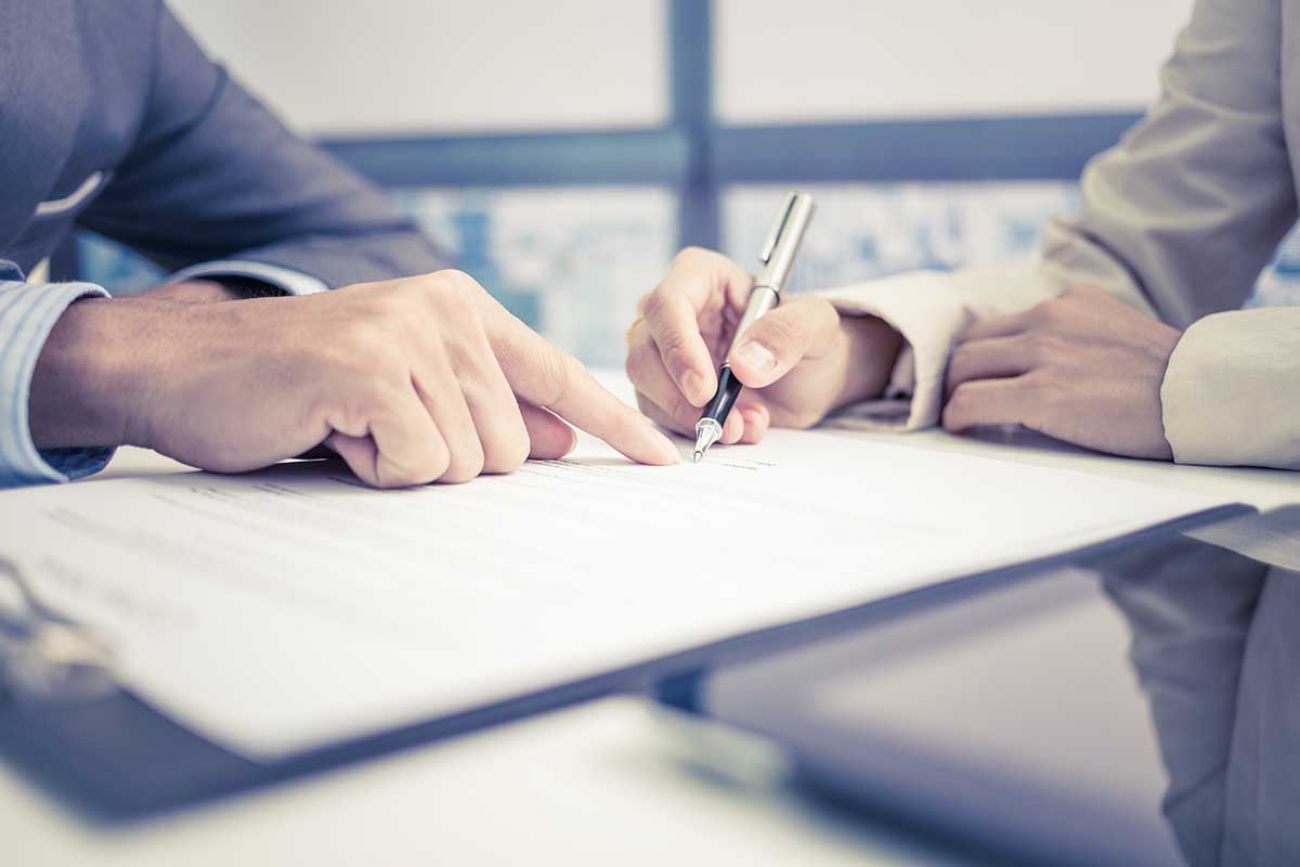 While patients now may see copays and other cost-sharing for COVID treatment, some insurers are returning payments to consumers after COVID boosted 2020 profits. (Shutterstock)
Nearly every Michigan resident with traditional health coverage will now likely face some medical bills if they get severely sick from COVID.
While COVID vaccines and boosters along with diagnostic testing remain free under federal law, private insurers are no longer willing to pick up out-of-pocket hospitalization costs, which can routinely amount to thousands of dollars, according to a recent study.
The change in policy represents a return to the pre-pandemic way of handling medical costs for the insurance industry. And it marks a dramatic shift from the first year-and-a-half of COVID, when insurers across the nation agreed to waive deductibles, copays and other costs for those sickened by the new coronavirus.
Related stories:
The difference between last year, during the height of the pandemic, and now: the broad availability of vaccines. Fully vaccinated individuals are far less likely to become seriously ill and require hospital care. As a result, the people hospitalized with COVID remain overwhelmingly unvaccinated.
"The vast majority of these hospitalizations are preventable," said Krutika Amin, an associate director at KFF, formerly the Kaiser Family Foundation, a San Francisco-based research nonprofit that analyzes health issues.
"Earlier on, there was a public-health concern about managing the pandemic, and the feeling was that people who were getting infected and severely ill — it wasn't... something they had any control over," she said.
As the deadly virus spread last year, protections were put in place to shield COVID patients from crippling medical expenses.
Agreements reached between the Whitmer administration and nearly all the state's health insurers resulted in 92 percent of insured patients in Michigan facing no costs for primary care or emergency room visits, diagnostic testing, ambulance services, and federally-approved treatment related to COVID.
An Obamacare mandate also spurred insurers to extend financial breaks to COVID patients, Amin said. The "Medical Loss Ratio," a rule set by the 2010 Affordable Care Act, requires insurers to spend the vast majority of consumers' premiums on medical care. In 2020, fewer people sought care as they steered clear of pandemic-packed health settings and hospitals paused non-emergency procedures. As a result, insurers had fewer costs than usual.
"There might have been some incentive for insurers to get ahead of the consumer rebates and kind of cover people's (out-of-pocket) costs" to control the size of their year-end profits, Amin said.
But with three approved U.S. vaccines now broadly available to anyone who wants one and a surge in people seeking medical care, the dynamic has changed. In recent weeks, more than a half-dozen Michigan's insurers ended COVID waivers.
Cost-sharing waivers expired for customers of Blue Cross Blue Shield of Michigan, Blue Care Network, HAP, Alliance Health, McLaren Health Plan, Molina Healthcare Michigan, Priority Health, Priority Health Insurance Co., and Oscar health insurer, according to representatives of the companies and the Michigan Department of Insurance and Financial Services.
Yet COVID cases remain stubbornly persistent. With more than 4-in-10 eligible residents still not fully vaccinated, Michigan hospitals continue to care for more than 2,000 COVID patients on a given day.
Health leaders have repeatedly pleaded with the vaccine hesitant to get shots as hospital emergency departments fill up — a combination of COVID patients and people with other conditions who delayed seeking care in the first year or so of the pandemic.
In September, KFF estimated vaccinations could have prevented 287,000 COVID-19 hospitalizations across the nation in the three-month period from June through August, adding $5 billion to U.S. health care costs.
Of course, patient expenses are a small portion of the cost of COVID treatment, particularly for people hospitalized for weeks in intensive care with ventilators. FAIR Health, a New York-based nonprofit that analyzes medical costs, put the average price of a complex COVID-19 hospitalization at $317,810.
Anne Woiwide, 67, of Meridian Township near Lansing, said she is still sorting through paperwork to determine what COVID cost her insurer, Blue Care Network. She said her review of explanation-of-benefits paperwork so far suggests her treatment cost "multiple tens of thousands of dollars."
Woiwide, the retired director of Michigan's Sierra Club, said she had just returned from visiting family in California in February 2020, weeks before COVID was traced to Michigan. Within days, Woiwode had chills, fatigue, occasional fever spikes, hacking coughs and what some eventually began to describe as brain fog — "the feeling of not being able to track information that was previously easy."
The following month, Michigan confirmed its first COVID case. Woiwode eventually tested positive for the antibodies, indicating she had contracted COVID, too. She developed blood clots. Her heart began to beat irregularly. She lost hair. All have been recorded as lingering symptoms for some people, long after the COVID infection clears.
For the most part, Medicare and Blue Care Network paid the costs for her care, but Woiwode said she worries about those who can't afford to cover bills as the waivers lift.
"I can understand why insurance companies want to get back to where they were," she said. "But we don't need to create a situation where some (who contract COVID) might delay care because of the cost."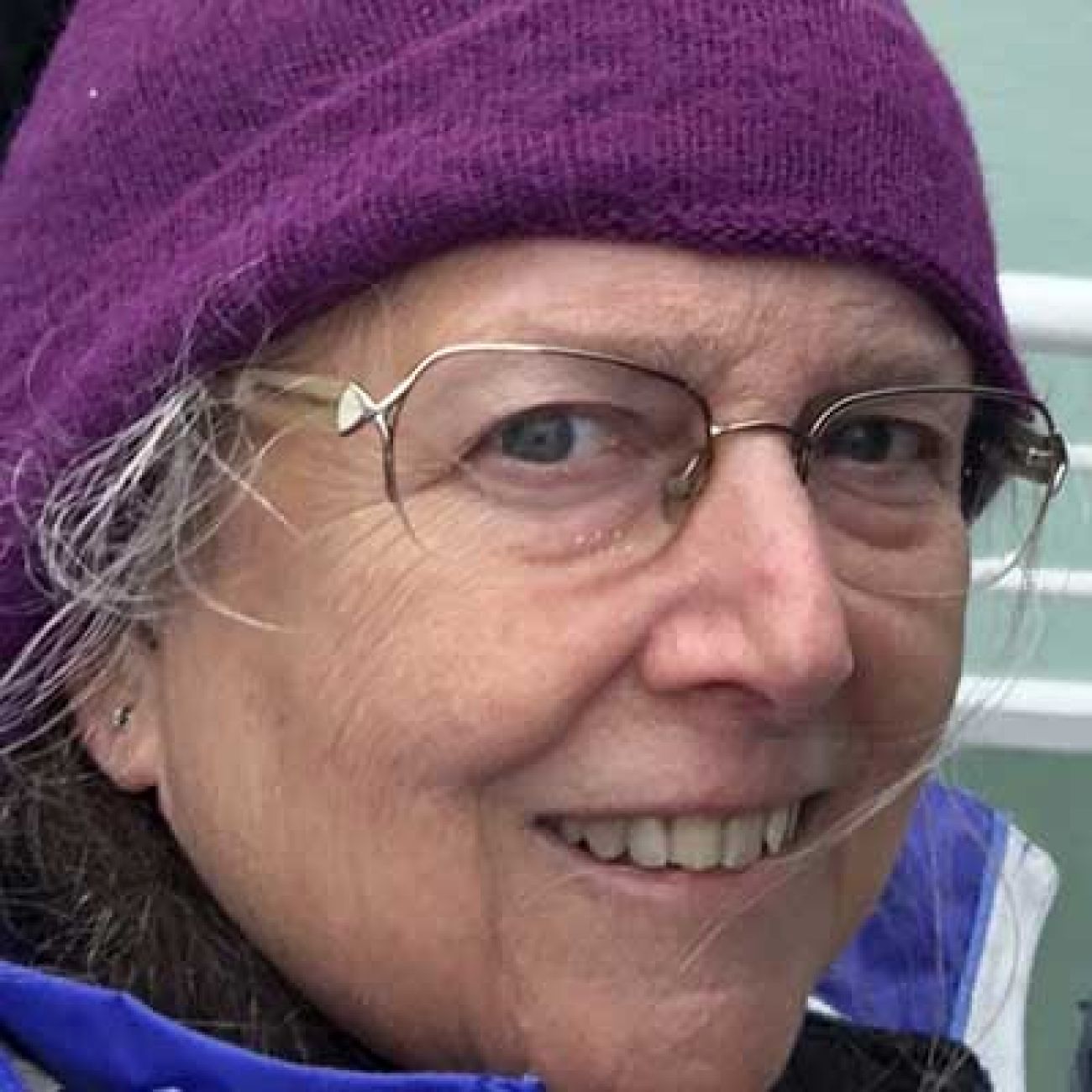 Anne Woiwode, who contracted COVID-19 long before vaccines were available and still suffers lingering health problems, said she worries about others who may not be able to afford expenses related to treatment. (Courtesy photo)
The policy change also raises the question of whether insurers can legally charge customers differently based on their vaccination status when they were hospitalized for COVID?
The answer is not clear.
In August, Delta Airlines announced plans to charge unvaccinated employees $200 more a month for health care starting Nov. 1.
But Delta is self-insured. Under federal law, most traditional insurers can base premiums on just four factors: age, geography, family size and tobacco use.
Penalizing individuals for skipping a vaccine is legally murky, said Dr. Mark Fendrick, a physician and director of the University of Michigan's Center for Value-Based Insurance Design, which studies how insurers can best design policies to benefit patients and lower costs.
Still, there may be ways an insurance policy's wellness plan can reward vaccinated customers who suffer breakthrough COVID infections and need treatment, Fendrick said.
"It's unfortunate that insurers will not continue to waive cost-sharing for those vaccinated individuals who did everything they could to prevent contracting the illness, the same way insurers reduce cost-sharing for participating in a wellness activity such as smoking cessation or enrolling in a disease management program," he said.
Like Woiwode, Fendrick said he worries that people without insurance or who can't afford cost-sharing will delay getting treatment for COVID or its long-term symptoms because they are concerned about expenses.
For the most vulnerable, there is less cause to worry. Last Friday, the Biden administration issued guidance that Medicare and Medicaid programs — covering seniors, low-income adults, pregnant women, children, and people with disabilities — must continue to offer COVID treatment at no cost.
That announcement will likely have little effect in Michigan, where the state is already waiving COVID cost-sharing for Medicaid customers, said Dominick Pallone, who heads the Michigan Association of Health Plans, a Lansing-based association of most of the state's health insurers.
Additionally, 40,000 Michigan Medicare customers are dually-eligible for Medicaid and Medicare through the state's MI HealthLink program, so also don't face cost-sharing — which was true even before the pandemic.
How the Biden guidance impacts other Medicare plans is less immediately clear, Pallone said Monday.
What kind of bills?
Out-of-pocket expenses can vary greatly, based on the severity of an illness and the design of individual policies; different policies may have sharply different copays for emergency department visits, or in their annual cap on out-of-pocket expenses.
Costs can vary, too, if a person seeks care from a provider within their insurer's network, or goes outside of the network.
Based on COVID hospital data from 2020, researchers at U-M and Boston University estimate that, had waivers not been in place last year, mean out-of-pocket spending would have been about $3,840 for privately insured patients and $1,536 under Medicare Advantage plans, according to a study they released this month in the peer-reviewed Journal of the American Medical Association.
The study's lead author pushed back on the notion that cost waivers are no longer needed because vaccines are broadly available.
"(S)ome people hospitalized for COVID-19 aren't eligible for vaccines, such as young children, while others are vaccinated patients who experienced a severe breakthrough infection," Kao-Ping Chua, a policy researcher and pediatrician at Michigan Medicine and the Susan B. Meister Child Health Evaluation Research Center, said in a U-M release on the study. "Our study suggests these patients could (pay) substantial bills."
In worst-case scenarios, insurance policies on the Marketplace under the Affordable Care Act would cap annual out-of-pocket costs at $8,550 for one person and at $17,100 for a family. But even then there are exceptions. Costs can increase, for example, for policyholders who go out of network for medical care, U-M's Fendrick said.
"It depends on the benefit design," added Pallone of the insurance industry group. "But I don't think there's any doubt that an inpatient COVID stay isn't going to be cheap."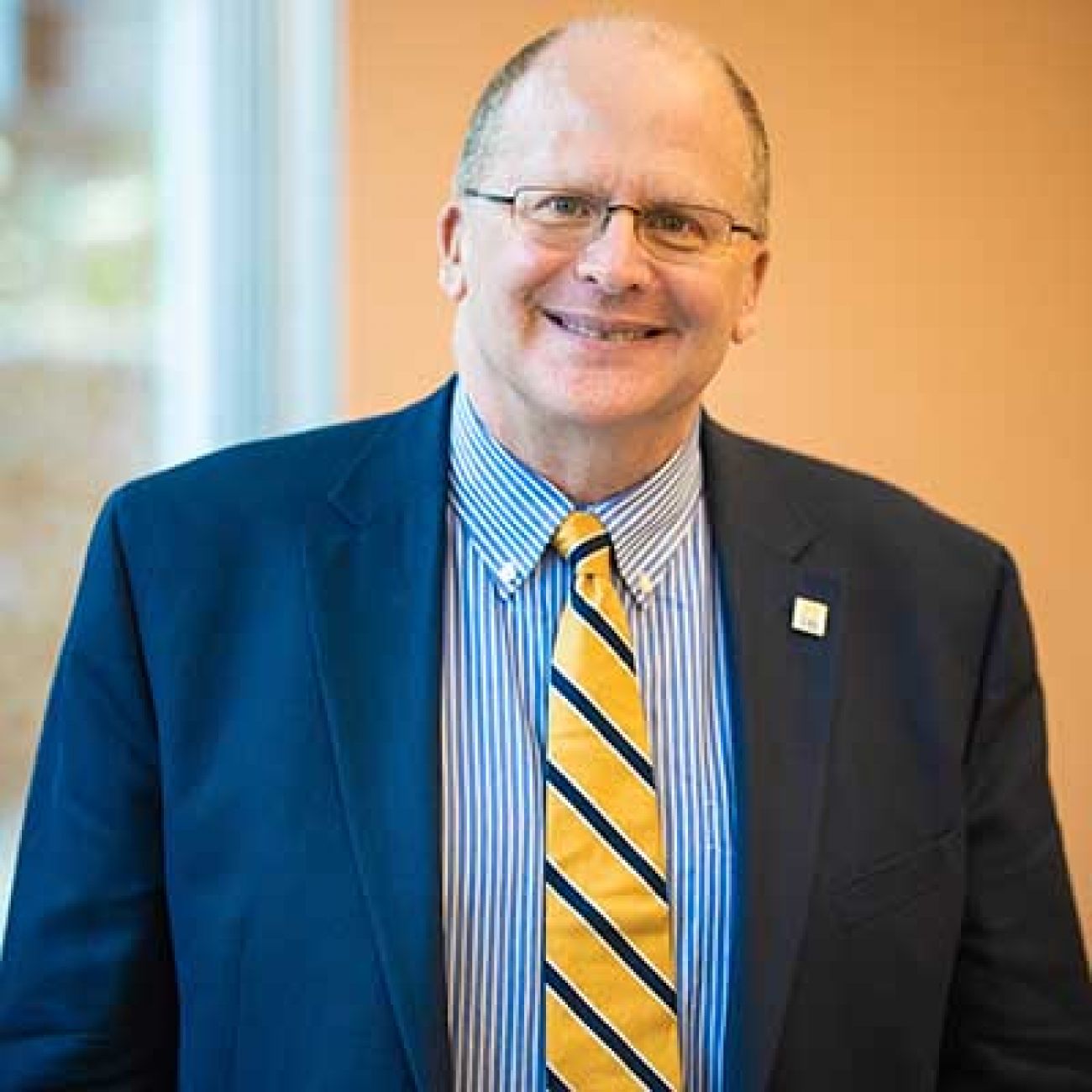 Cost-sharing such as deductibles should never make patients hesitate to seek potentially life-saving care, said Dr. Mark A. Fendrick, director of Center for Value-Based Insurance Design at University of Michigan. (Courtesy photo)
Under federal guidelines, insurers still must continue to cover the cost of vaccines, boosters and diagnostic tests through the end of the federal health emergency.
But testing waivers also have limits, covering only "diagnostic testing." In other words, insurers aren't required to cover the costs for testing for employment reasons, to play on a sports team, or for travel purposes.
Good news: Rebates
There is a bit of encouraging news for Michigan's insured: Millions of dollars in rebates and credits are being returned to some policyholders due to savings companies enjoyed from an unprecedented drop in health care spending last year as customers put off medical care.
Under the "medical loss ratio" rule of the 2010 Affordable Care Act, insurers that don't spend 80 percent or more of consumers' premium payments on medical care must return some of those payments to customers. Most often, they are in the form of payment credits applied to future premiums.
In 2019, before COVID hit, insurers set premium prices for 2020 based on premium payments and costs from prior years. That was before the first coronavirus cases were detected in China and before the virus prompted hospitals and clinics to shut down non-urgent procedures in early 2020.
Now, insurers will return millions of dollars in savings in the form of rebates or credits to Michiganders who purchased policies on the Marketplace. It's not yet clear just how much will be returned in Michigan or to how many customers, but KFF estimates insurers are likely to issue about $2.1 billion in rebates nationwide, the second-largest amount since rebates were first issued in 2012 under the Affordable Care Act.
Blue Cross Blue Shield of Michigan and Blue Cross Network customers who purchased policies on the ACA Marketplace received up to $3,900 in rebate checks or credits toward premium payments this year, as the insurer spread $45 million in premium credits or rebates among some 136,000 policyholders, said Rick Notter, vice president of Individual Business for the Blues.
That's the largest rebate ever from the company, which paid about $40 million in rebates the previous year, Notter said.
Other insurers cut checks and issued premium credits in 2020 to smooth out their costs for the year and avoid large rebates in 2021 — offering relief to countless Michiganders in 2020 as the pandemic hit family budgets.
Grand Rapids-based Priority Health gave 15-percent premium credits — essentially discounts — to small group employers and those who bought policies on the ACA Marketplace in June and July 2020. It also waived cost-sharing for Medicare Advantage members for in-person and telehealth primary care visits through the end of 2020, said Nick Gates, Priority's senior vice president of finance.
"Our intent was not to post a large operating margin," he said. "That's what would have happened had we not given these premiums back."
Rather, he said, "our intent was to still retain our modest margin that we need for growth, but give back to the communities the premiums that we weren't effectively using for care."
Only donate if we've informed you about important Michigan issues
See what new members are saying about why they donated to Bridge Michigan:
"In order for this information to be accurate and unbiased it must be underwritten by its readers, not by special interests." - Larry S.
"Not many other media sources report on the topics Bridge does." - Susan B.
"Your journalism is outstanding and rare these days." - Mark S.
If you want to ensure the future of nonpartisan, nonprofit Michigan journalism, please become a member today. You, too, will be asked why you donated and maybe we'll feature your quote next time!