15-year-old suspect in Oxford school shooting recorded threat to kill classmates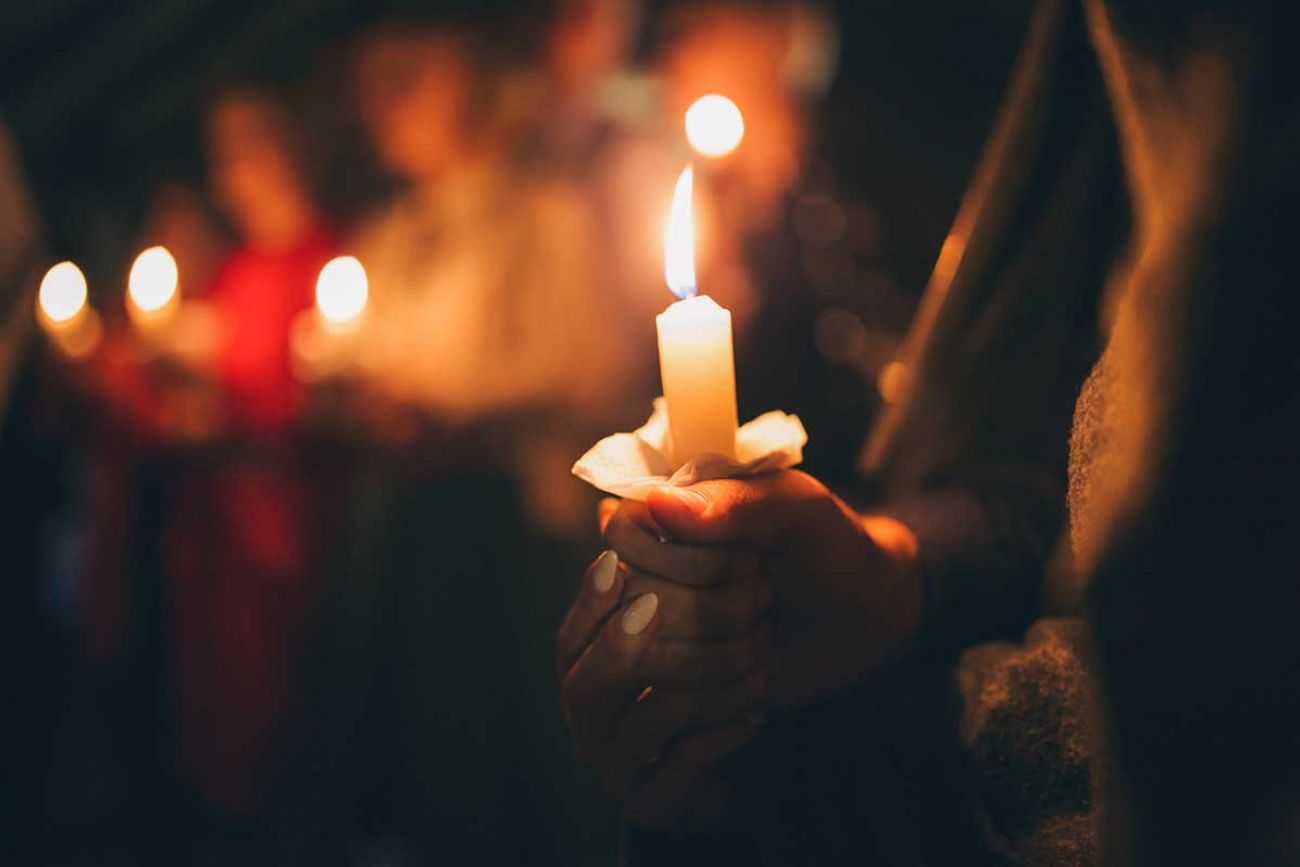 Oxford school officials are coming under scrutiny for what they did, and didn't do, following disturbing interactions with the 15-year-old suspect before the shooting spree. (Shutterstock)
Talent & Education
15-year-old suspect in Oxford school shooting recorded threat to kill classmates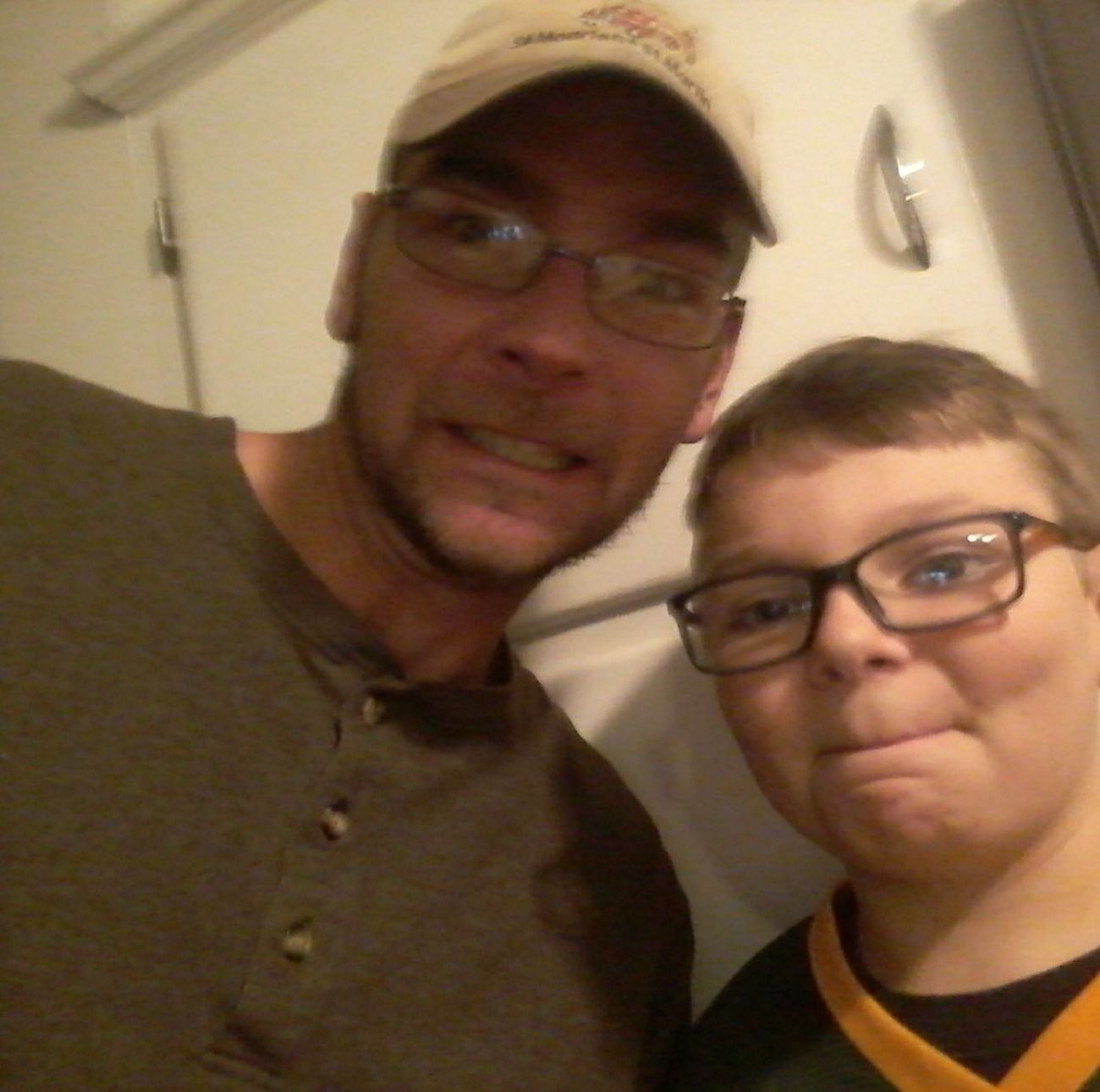 Ethan Crumbley, right, seen in this 2018 photo with his father, is suspected of a mass school shooting and is facing murder and terrorism charges in Michigan. (Facebook)
Dec. 9: After Oxford shooting, Michigan Dems seek to bar high-capacity magazine sales
Dec. 7: Bloody drawings, a cry for help and Oxford's choice before school shooting
Dec. 3: The case against the parents of Oxford shooting suspect: Gun was Xmas present
A 15-year-old accused of murdering four classmates at Oxford High School Tuesday recorded a video the night before the shooting "wherein he talked about killing students the next day," an investigator said Wednesday.
Ethan Crumbley, the suspected shooter, on Wednesday pleaded not guilty to various terrorism and murder charges but was ordered to remain behind bars without bond.
Authorities say they have strong evidence showing Crumbley planned and executed the Tuesday attack. Oakland County Prosecutor Karen McDonald said she decided to file adult charges against the teen given the severity of the crime.
Related:
Evidence so far gathered by investigators includes a video Crumbley recorded on his cell phone the night before the crime, Lt. Tim Willis said during an arraignment hearing in 52nd District Court.
He did not say whether Crumbley shared that video with anyone ahead of the shooting. But authorities also found a journal in his backpack showing he had written about a "desire to shoot up" the school, Willis said.
Crumbley faces one count of terrorism causing death, four counts of first-degree murder, seven counts of assault with intent to murder and 12 counts of possessing a firearm in the commission of a felony.
If eventually tried and convicted as an adult, Crumbley could face life in prison without parole, or a minimum sentence of 25 to 40 years behind bars.
The high school sophomore's parents may also face charges, according to Oakland County Prosecutor Karen McDonald.
Crumbley had exhibited "concerning" behavior in days leading up to the shooting rampage, prompting a school meeting with his parents hours before the mass shooting, authorities revealed Wednesday.
McDonald said she filed adult charges against Crumbley because a "mountain of evidence" suggested he "absolutely premeditated" the mass shooting, which resulted in four deaths and injuries to seven other people.
Authorities are still trying to determine a motive, according to Oakland County Sheriff Mike Bouchard, who said a school program coordinator had no information that Crumbley had been bullied.
But school personnel had met with Crumbley the day before the shooting to discuss "behavior in the classroom that they felt was concerning," Bouchard said Wednesday afternoon, revealing new information from the ongoing investigation.
The school then summoned Crumbley's parents for a face-to-face meeting the morning of the shooting, Bouchard told reporters, noting school officials had not alerted his office to their concerns.
"Prior to those two meetings, there was no contact and nothing in his file (about) either concerning behavior or discipline," the sheriff said.
The meeting between school officials and Crumbley's parents ended around 10 a.m. Less than three hours later, authorities say, Crumbley walked out of a school bathroom and opened fire in the hallway, shooting at least 30 rounds from a 9MM Sig Sauer semi-automatic pistol.
Surveillance videos from inside the school show Crumbley "methodically and deliberately walked down the hallways, aiming the firearm at students," assistant prosecutor Marc Keast said in the arraignment hearing.
When students started running away, "he continued down the hallway, pointing and aiming inside classrooms at students who hadn't had the opportunity to escape," Keast said.
McDonald said Wednesday her office is also considering charges against the teen's parents, including father James Crumbley, who authorities say purchased the handgun five days earlier on Black Friday.
That decision will be made "swiftly," McDonald said.
The prosecutor announced the first round of charges hours after 17-year-old Justin Shilling died on Wednesday morning, succumbing to wounds he suffered a day earlier during the mass shooting.
Shilling joined Tate Myre, 16, Hana St. Juliana, 14, and Madisyn Baldwin, 17, who died Tuesday in the violent rampage.
Seven other people, including a teacher, were injured.
Four of those victims have been released from the hospital, Bouchard said Wednesday afternoon.
A 17-year-old girl remains in critical condition with a gunshot wound to the chest, he said. A 14-year-old boy remains in serious condition with gunshot wounds to the jaw and hand. A second 17-year-old girl with neck wounds remains hospitalized.
Crumbley had not been publicly identified until Wednesday afternoon. And McDonald, the prosecutor, said his name just once as she announced the charges against him, refusing to do so a second time.
The suspect's mother, Jennifer Crumbley, did not immediately respond to a Bridge Michigan voicemail seeking comment. As of Tuesday night, the family was not cooperating with police and had hired an attorney, according to authorities.
Michigan generally keeps minors under the age of 18 out of the adult criminal justice system, but state law allows prosecutors to make exceptions for serious crimes.
Murder is "the most serious" of crimes, McDonald said, and there is evidence to suggest "this was not just an impulsive act."
Investigators worked through the night following the shooting and have so far recovered 30 shell casings from inside the school, Bouchard said.
Authorities initially said the suspected shooter had surrendered with seven unused bullets, but Crumbley actually had another 11 unspent rounds still in a magazine, the sheriff told reporters Wednesday.
"With this much ammunition still with him — 18 live rounds — the quick actions of the school in a lockdown, as well as the deputies getting in and and going to the sound, going to the danger, saved lives," Bouchard said.
"That doesn't minimize the loss or the tragedy, but it's important that we continue to look for ways to prevent these (school shootings), and if they ever tragically happen, how we can mitigate and reduce that tragedy."
Authorities executed a search warrant at the suspect's home on Tuesday night and confiscated Crumbley's cell phone, among other things.
"There is a lot of evidence still to be collected (and) there are important facts still to be gathered," McDonald told reporters on Wednesday.
"The process will take time. Investigators in my office will pour through all of those facts. They will make sure that we have left no stone unturned to get to the answers to all of your questions about how and why this happened."
Authorities say the teen's father had bought the semi-automatic handgun and three 15-round magazines just days earlier. The suspected shooter had subsequently posted pictures of the gun and a target on social media.
"Responsible gun ownership, including the security of a gun, is an absolute imperative to protect our community today and in the future," McDonald said. "And those who do not do that should be and will be held accountable."
Tuesday's shooting followed social media rumors there could be violence at the school, causing some students not to attend, parents said.
None of those rumors were shared with police ahead of the shooting, Bouchard said, telling reporters that "social media keeps ginning up a great deal of false information."
On Wednesday, the Oakland Schools Intermediate School District said it was aware of new social media posts claiming a copycat shooting could be planned for other local schools.
"Please know that we are taking this matter seriously and we are working with local law enforcement," officials said in a statement. "Oakland Schools has coordinated grief counseling support and mental health resources to help students, teachers, and staff maneuver the days ahead."
Michigan Gov. Gretchen Whitmer, who visited Oxford on Tuesday afternoon, on Wednesday offered support to parents and called gun violence a "public health crisis" that Americans must unite to solve.
"My heart, like any mom or dad in Michigan, is with the parents of Oxford," the governor said in a video statement. "We all have to be there for them in every way that we can help them be strong and lift their spirits through our actions, not only our thoughts and prayers."
Family members of the victims were taking the difficult steps of planning funerals, including the grandmother of 17-year-old Madisyn Baldwin, whose family had searched for her on foot outside the school before learning she had died inside.
"This beautiful, smart, sweet loving girl was tragically taken from us all today leaving a huge hole in all of our hearts and (lives)," Jennifer Graves Mosqueda wrote while launching a Go Fund Me campaign to help her daughter and son-in-law cover associated costs.
"This horrific day could never have been imagined or planned for."
We're not just a news organization, we're also your neighbors
We've been there for you with daily Michigan COVID-19 news; reporting on the emergence of the virus, daily numbers with our tracker and dashboard, exploding unemployment, and we finally were able to report on mass vaccine distribution. We report because the news impacts all of us. Will you please support our nonprofit newsroom?