Rumors of impending danger, terror-filled moments in Oxford school shooting
Oxford school officials are coming under scrutiny for what they did, and didn't do, following disturbing interactions with the 15-year-old suspect before the shooting spree. (Shutterstock photo)
Talent & Education
Rumors of impending danger, terror-filled moments in Oxford school shooting
Feb. 14: Michigan State students from Oxford hope to 'survive long enough to graduate'
Dec. 2, 2022: Michigan schools race to increase safety through high tech, mental health
Aug. 16, 2022: Michigan's student safety hotline saw 67 percent spike in tips last year
June 17, 2022: Oxford students sue in 'desperate attempt' to improve safety after shooting
June 10, 2022: Michigan sends money to help Oxford 'heal,' improve safety at other schools
May 31, 2022: After another school shooting, Michigan students, teachers worry about safety
In the days leading up to the Oxford High School shooting Tuesday, rumors spread of something foreboding at the northern Oakland County school.
Zander Cumbey, a 17-year-old who lost a close friend in the attack, said students were aware of ominous social media posts including a "countdown" and other "really scary stuff" shared online by a classmate.
But while some students and parents later told reporters they stayed home fearing for their safety, Cumbey attended school, saying he assumed that school administrators had the situation handled.
"I figured if the school knew about it, they had probably taken some precaution or looked into it," Cumbey said in an interview.
Related:
Then, just after lunch on Tuesday, authorities say, sophomore Ethan Crumbley, 15, opened fire in a crowded hallway with a Sig Sauer 9mm semi-automatic handgun, killing four and wounding seven others while Cumbey and his classmates cowered in a classroom just feet away from the rampage, which Oakland County Prosecutor Karen McDonald alleged Wednesday was "absolutely premeditated."
Crumbley's parents, James and Jennifer Crumbley, had met with school officials on the morning of the shooting, and school officials talked with Crumbley the day before and the day of the shooting, citing concerning behavior, Oakland County Sheriff Michael Bouchard told reporters during a public briefing Wednesday afternoon.

Hana St. Juliana, 14, Madisyn Baldwin, 17, and Tate Myre, 16, were killed Tuesday at a shooting at Oxford High School. A fourth student, 17-year-old Justin Shilling, died Wednesday morning.
Bouchard did not detail specifics of the alleged behavior, nor did he say what, if anything, school officials did with the information gathered about the teen. But a public release from the sheriff's office said the office was not made aware of the meeting or "any issue" until after the shooting, and "nothing of concern was noted" in the shooter's school file prior to the first meeting with school officials.
At the teen's arraignment Wednesday, Lt. Tim Willis of the Oakland County Sheriff's Office said videos recovered from Crumbley's phone showed him threatening on Monday evening to shoot up the school the next day. A journal recovered from his backpack also "detailed his desire to shoot up the school" and murder students, Willis said.
That echoed earlier remarks by Sheriff Bouchard.
"We got none of it," he told the media Tuesday. "I can tell you that nothing came to the sheriff's office, and nothing came to our school liaison (officer) in the school."
Authorities are considering charges against the parents, Bouchard said.
Cumbey, a defensive lineman on the high school football team, is mourning the loss of a teammate and friend while attempting to console siblings and classmates and process his own trauma.
The deceased are Tate Myre, 16, a varsity football team captain and Cumbey's close friend; Hana St. Juliana, a 14-year-old who played volleyball and basketball; Madisyn Baldwin, 17, and Justin Shilling, 17, who died in an area hospital Wednesday morning.
Seven other people were injured, including one teacher.
As investigators worked to determine what motivated the shooter to kill his classmates, accounts from students offer a glimpse of the terror inside the school, and across the Oxford community, during and immediately after the rampage.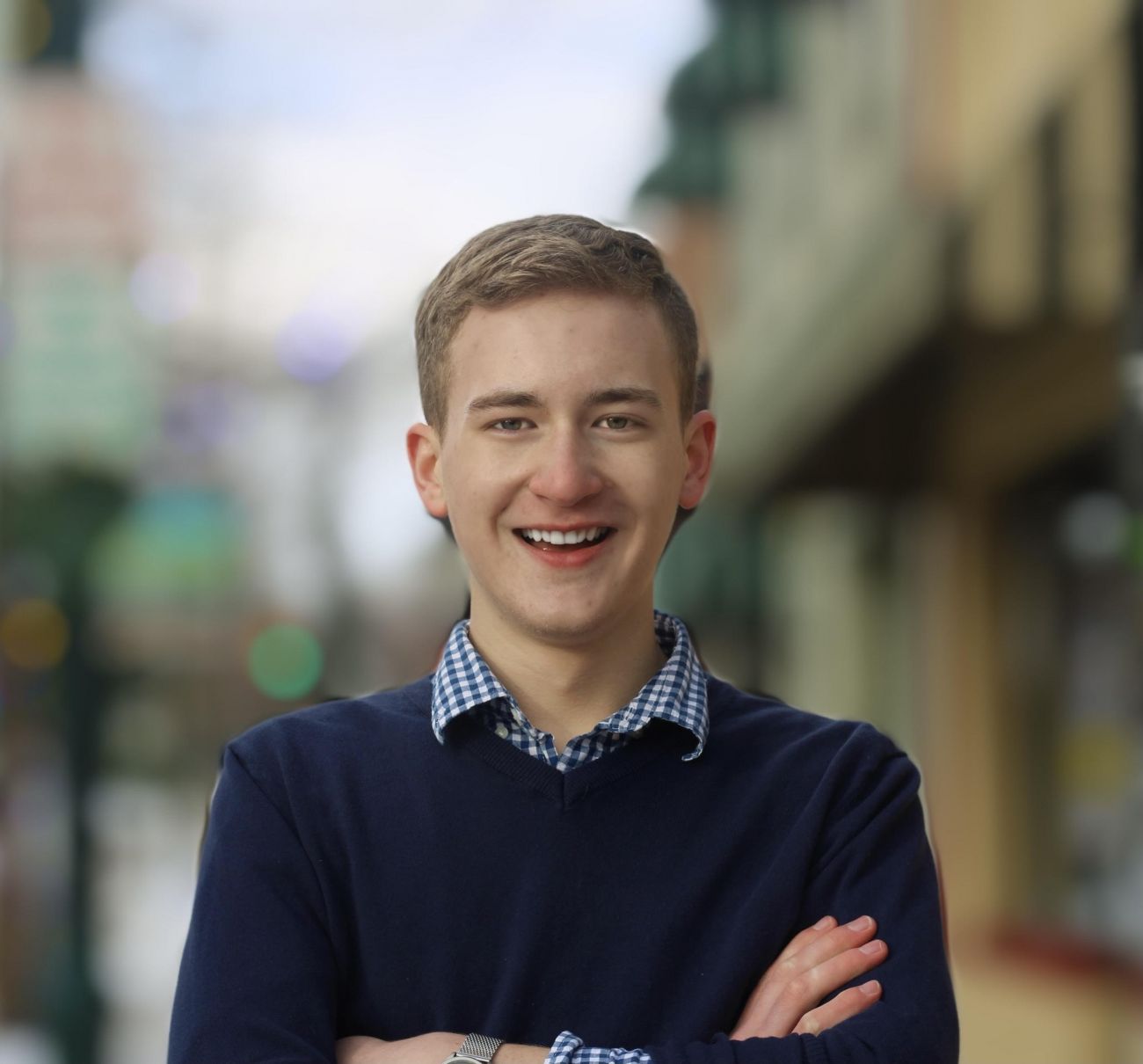 Dylan Morris, 17, a junior at Oxford High School, was in his English class Tuesday when the shooting began. (courtesy photo)
Chaos, frantic texts, a "surreal" walk
Behind the barricaded door of his English class, junior Dylan Morris pulled out his cell phone.
"There's a school shooting at my school right now," he texted his mother.
"I love you," he wrote.
"I'm really scared."
He had been one of several students filing into 5th-hour English Tuesday. They'd just finished lunch. They were starting a short story by author Haruki Murakami.
A normal day.
But a fellow student suddenly rushed into the class, slamming the barricade bar over the classroom door behind her.
Suddenly: chaos, noise, the face of the teacher as she dialed the school office — "her look of terror, I'll never forget," Morris said.
Students grabbed at makeshift weapons — a hockey stick, scissors, a tape dispenser — "anything we could find," he said.
And then quiet. They stared at the door.
A few students made calls, whispering to parents.
Minutes ticked by. Some huddled. Some stood.
Oakland County 911 dispatchers began fielding what turned out to be more than 100 calls; sirens from law enforcement and emergency workers from two dozen jurisdictions split the afternoon quiet.
On the other side of Oxford's downtown, Marisa Prince, a lunch helper, was cleaning up the kitchen at Oxford Elementary School.
Her coworker walked straight to her, phone in hand: "She said, 'There's a shooter at the high school,' and I said 'No, no, no.' She said 'It's true….' She just seemed paralyzed," Prince said.
From the window, Prince said she could see helicopters hovering over the high school. She could hear the sirens. Her own school went into lockdown. Her own daughter, Addie, 12, is a student at the middle school; the girl and her classmates were shepherded into a storage closet in the school's gymnasium for safety, Prince said.
Prince could only imagine the horror, she said, in the high school hallways she knew well from previously working there.
"I loved working at that high school and just watching (the students) in the hallways, just happily walking along and talking to friends. They are on the cusp of adulthood, and it's so fun being around them," she said. "To imagine the shift when that must have started — the noises and the sounds and the violence is just unimaginable."
At the high school, Morris, the junior, and others were still hunkered down after nearly an hour when a voice on the other side of the barricaded door of his English class asked if they were okay — probably an FBI agent, Morris recalled later.
Leave your backpack behind, the students were instructed as they filed toward the door.
Deputies lined the corridor known as the senior courtyard hallway — one that's usually filled with noisy upperclassmen but was now quiet except for the orders from officers: Hands above your heads, the deputies said. Keep your eyes straight ahead.
Don't look to the right.
"That part of it was very traumatic, because I did not know what I was gonna see. I didn't want to see anything, …so I did keep my eyes straight."
"It was very quiet. It was such a long walk," he said.
Into the bone-chilling air outside,students continued the short, still-quiet and "surreal" walk along Ray Road to Meijer, where Morris and other students — most still in shocked silence, signed in, then left with family. Morris' parents and aunt picked him up. He did not learn until later that Tate Myre was among the dead, a fellow honor roll student he'd known since preschool — a "great football player and very smart kid, kind and considerate," he added.
'Never think it can happen to you'
Cumbey, 17, knew Myre, too.
They had been close friends since meeting in sixth grade. Later, they would be teammates on the varsity football team — Myre as running back and middle linebacker and Cumbey as defensive tackle.
He described Myre as "a great leader," gregarious and funny. Myre, a team captain, had volunteered as a "bully buster" mentoring middle school students to prevent bullying.
"Everyone that's ever met him knows he's affected their lives in some way," Cumbey said.
Cumbey was in a classroom when he heard screams from students still milling about the hallway in-between classes.
"I didn't think much of it, because a hallway full of people is loud," he said.
Then he heard a gunshot, and his teacher ran into the classroom, locked the door, and said "call 9-1-1."
"We heard about 20 more gunshots," he said, as they huddled away from the door and windows. When it was all over, law enforcement officers came to escort students out of the school through a route that kept them away from the crime scene just down the hall.
Myre was notably absent from the group chat as football team members began checking in to report themselves safe.
"We thought maybe he had left his phone when he got out of the building," Cumbey said.
They later heard he was in the hospital. Then they learned he had died. Another team member was shot and has since been discharged from the hospital, he said.
The shooting culminated a tense few days among students at the school as social media posts allegedly made by the accused 15-year-old shooter prompted rumors that something ominous could happen.
Cumbey said he's still processing the reality that his friend and three others are gone. Active shooter drills are the norm for high school students these days. Still, "it sounds cliche, but you never think it can happen to you," Cumbey said.
Cumbey said for now, he's working to "keep my head up and make sure not to fall in a hole."
He'll be at every funeral, he said, regardless of whether he knew the victims.
"They deserve that."
Hours after the shooting, Prince, the elementary school kitchen helper, said she and her husband broke the news to her younger children: Their childrens' babysitter and neighborhood friend, Hana St. Juliana, was among the dead, a girl she described as "so sweet, so beautiful."
The road ahead will be long — for her children and for her entire community.
"I can't help but feel like I've failed my kids by having to expose them to something so tragic at their age, that this is the reality," Prince told Bridge.
"I want them to be safe and happy like I was when I was little. I didn't think about this stuff. I didn't have to (practice) lockdown drills and worry about what gunshots sound like and where to go and how far to run and who's safe and who's not.
"I want to package my whole family up and leave, but I don't know where we could go where someone won't try to hurt for no reason," she said. "And I'm so angry."
Only donate if we've informed you about important Michigan issues
See what new members are saying about why they donated to Bridge Michigan:
"In order for this information to be accurate and unbiased it must be underwritten by its readers, not by special interests." - Larry S.
"Not many other media sources report on the topics Bridge does." - Susan B.
"Your journalism is outstanding and rare these days." - Mark S.
If you want to ensure the future of nonpartisan, nonprofit Michigan journalism, please become a member today. You, too, will be asked why you donated and maybe we'll feature your quote next time!