COVID-19 at your Michigan school? Odds are, nobody is required to tell you.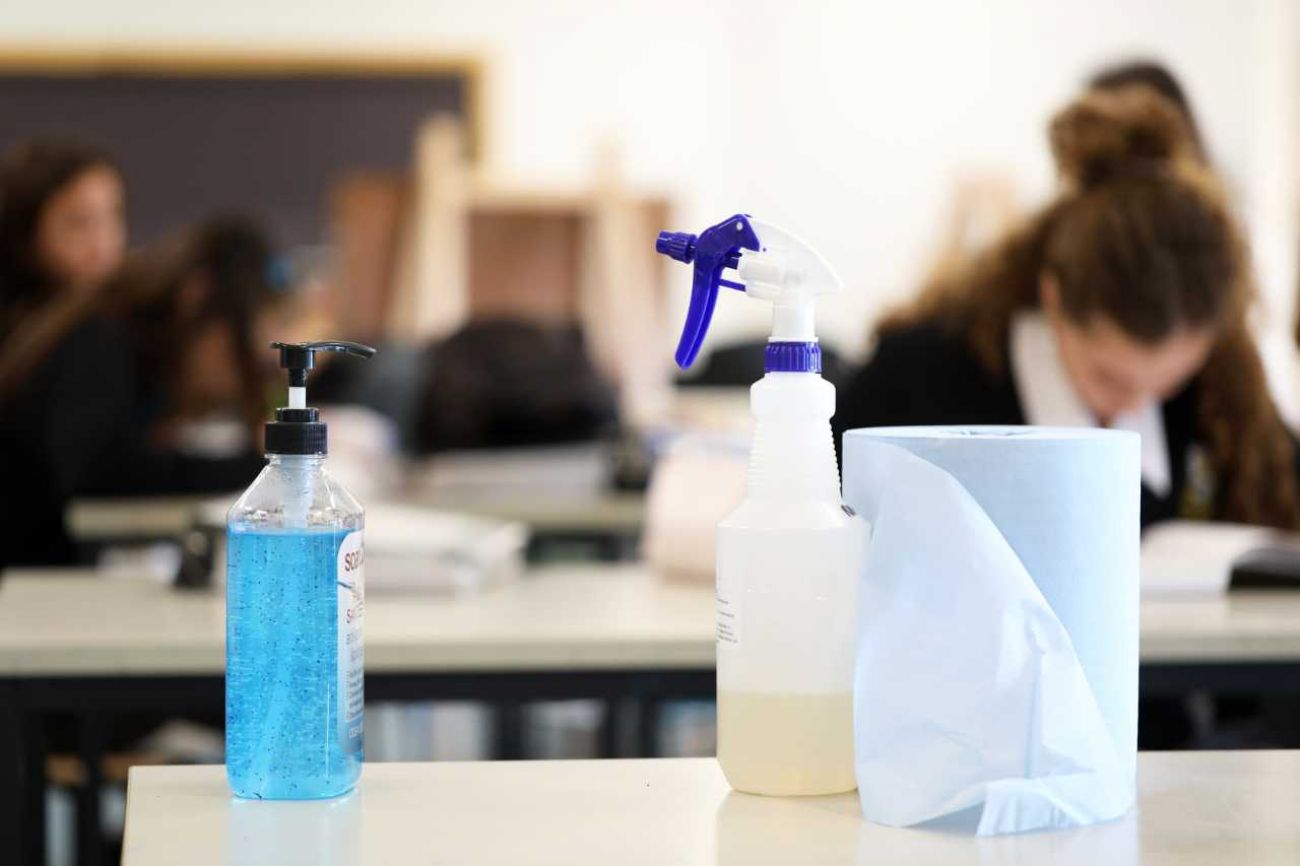 Talent & Education
COVID-19 at your Michigan school? Odds are, nobody is required to tell you.
Michigan families worried about COVID-19 likely want to know if the virus has made its way into their children's schools.
But unless their sons or daughters are known to have been in direct contact for at least 15 minutes with an infected person, they may not find out.
In Michigan, schools aren't required to inform the public, or even all parents in a school, of an outbreak. Local health departments aren't required, either, nor is the state health department.
In fact, a week after acknowledging at least 14 COVID-19 outbreaks at state K-12 schools and universities, neither the Michigan Department of Health and Human Services nor Gov. Gretchen Whitmer's office has identified schools stricken by the pandemic. In statements last week and on Tuesday, the governor's office would only say it's "reviewing" whether to publicly identify those schools.
Related stories:
In Michigan, notification of a school COVID-19 outbreak is merely "strongly recommended" in the Return to School Roadmap, Whitmer's plan to reopen schools released June 30. Schools and school districts are given broad discretion on how wide a circle of people or families to notify.
"The question is whether schools have an obligation to make [public] notifications about a COVID case. I would say yes, and I would be surprised that someone — a superintendent — wouldn't feel that obligation," said Barb Flis, founder of South Lyon-based Parent Action for Healthy Kids, which works with schools and families around the state on health and other issues.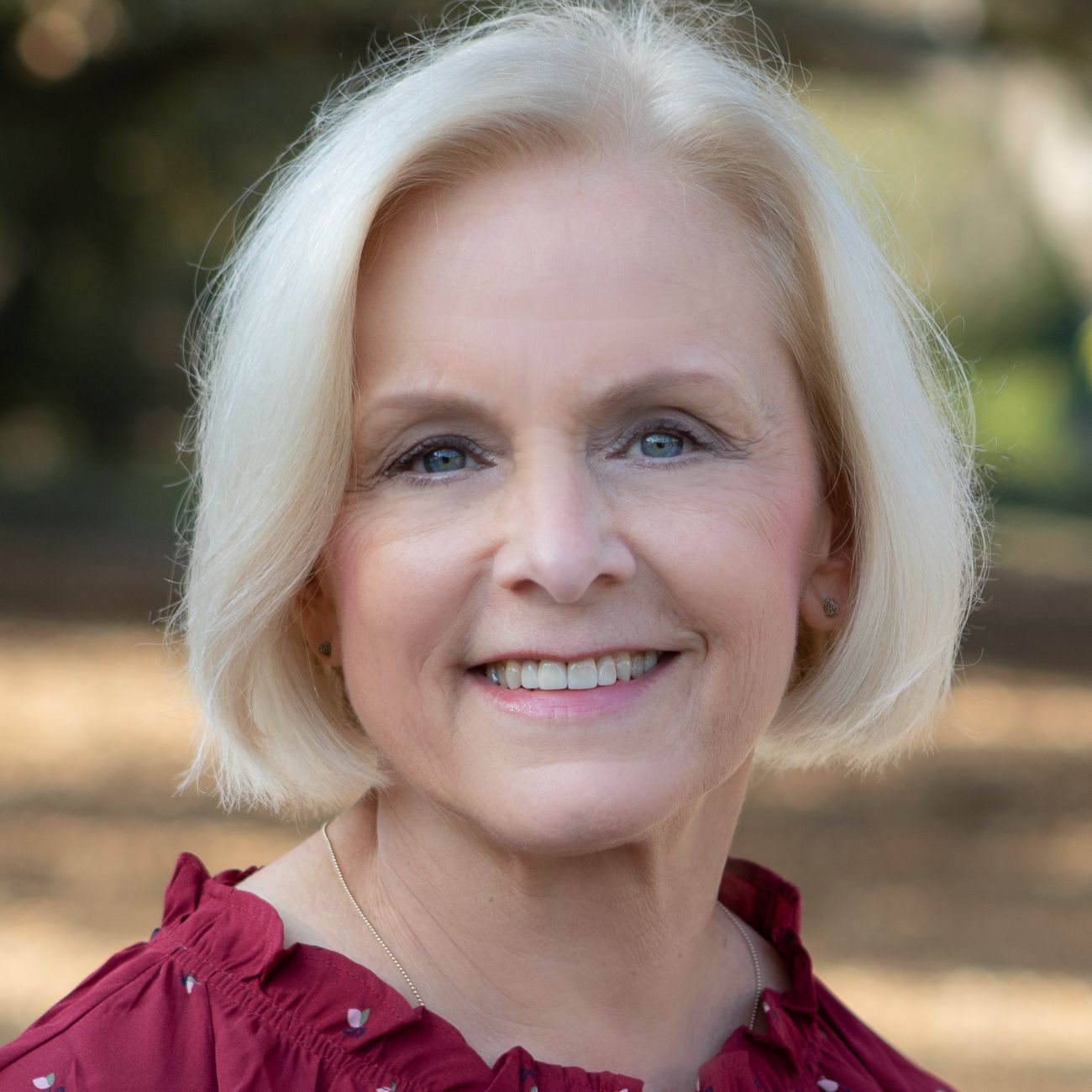 "Their number one priority is to keep students safe," she said.
State information on school outbreaks released so far doesn't identify the school or even the community in which COVID-19 outbreaks are active. And what is being released is, as state officials acknowledge, incomplete and at times confusing.
This lack of real-time transparency is unlikely to comfort Michigan parents, who are sending children off to K-12 schools and colleges this month.
In interviews and email exchanges this week with MDHHS and county health officials or spokespeople representing 43 counties around the state, the consensus was that health officials would make decisions on publicly identifying schools battling outbreaks on a case-by-case basis.
"People want black and white answers, but we are living in a world of gray right now," said Gillian Conrad, spokeswoman for the Berrien County Health Department in the state's southwest corner.
Dr. Josh Meyerson, medical director for health departments covering the northern tip of Michigan's lower peninsula, said, in a sentiment echoed by other public health officers, "You have to balance the public's desire to know and need to know and have some respect for privacy."
School officials acknowledge that coronavirus cases will be inevitable in Michigan schools this year.
When the cases are identified, health officials say workers who conduct contact tracing do an exhaustive job trying to track down anybody who has come in contact with an infected student or staff member, whether in class, in sports, or while riding a bus. A person is considered to be in direct contact if in close contact for 15 minutes or more with the infected person, according to guidelines set by the U.S. Centers for Disease Control and Prevention.
Beyond that, state and local health officials told Bridge they rely on the state's public and private schools to take necessary actions to notify the public if deemed necessary.
That leaves it up to districts to determine who will be told, when they'll be told, and by whom — a frustrating ambiguity for a worried public faced with agonizing decisions, including in some districts choosing whether to send their children into school classrooms or opt for virtual learning from home.
Tina Kerr, executive director of the Michigan Association of Superintendents and Administrators, said the current plan is for schools to work with local health departments to determine who should be told of an outbreak. That might include the parents of students in one class, a school building, a district or the community at large.
"That could all change, of course," Kerr said.
MDHHS confirmed to Bridge Michigan last week it was monitoring outbreaks at 14 schools. It would not name the schools, however, nor say whether they were K-12 or colleges, private or public. The department also would not say how many cases were involved in any of the outbreaks. (The state defines an outbreak as two or more cases with a common source of exposure.)
On Friday, MDHHS shifted its position, saying it would eventually identify the schools but only after modifying a state computer system so it could track that information, a change that could take weeks. It said the current system, designed to collect information from local health departments during the pandemic, doesn't capture details such as school names or addresses of COVID-19 outbreaks.
It will take time to reprogram the system, Dr. Joneigh Khaldun, chief medical executive, told Bridge Friday. On Tuesday, MDHHS spokeswoman Lynn Sutfin echoed those sentiments.
"MDHHS is dedicated to providing COVID-19 data to Michiganders that is timely and accurate," she said in an email to Bridge. "We are developing a process to gather this data that will ensure accurate, consistent and trackable information."
As of Tuesday, the state was monitoring 10 continuing outbreaks, she said.
What is an outbreak?
One issue that apparently needs ironing out: clarity on what counts as a school outbreak.
Calls to local health departments in emergency preparedness regions where the state has identified school outbreaks reveal what appear to be differences between what state health officials report as outbreaks and what local agencies are reporting.
A coronavirus information webpage operated by MDHHS and made public Tuesday listed 10 active school-related outbreaks. Yet local health officials in those regions confirmed only one outbreak to Bridge — a surge of cases among returning students at Central Michigan University.
And even that was misleading. The CMU outbreak — where the volume of confirmed cases had reached 80 on Tuesday, triggering a public health emergency declaration in Isabella County — is listed in the wrong region on the state webpage, which MDHHS' Sutfin told Bridge was "admittedly confusing."
That's because the six-county Central Michigan District Health Department which includes Isabella straddles three emergency preparedness regions, and reports to the state through Region 3, even though Isabella is in Region 6.
Melissa DeRoche, emergency preparedness coordinator for the Central Michigan health agency, said the department traditionally reported data as part of Region 3.
"I have spoken with the state about how to make this clearer and we are working together on a solution moving forward," she said in an email to Bridge.
In short, if the public was to rely on the state's outbreak webpage alone for information, residents would have no idea that there was a huge spike in coronavirus cases at CMU. The general public first learned of the outbreak on the Mount Pleasant campus after the local health department issued a statement and confirmed the number of coronavirus cases to Bridge last week.
On the state website, only rudimentary information is given on outbreaks and does not identify the schools, the number of infections (an "outbreak" could be as few as two cases or any number higher) nor which county the outbreaks are in.
Reporting outbreaks only by region is "not helpful for most parents," said Anne Barna, director of planning and health promotion for the Barry-Eaton District Health Department. "If the intention is transparency, it's helpful to have [more specific] information available."
That could be coming soon: Some local health officials told Bridge this week they anticipate Whitmer will soon issue an executive order that requires more specific information.
"I think the state has plans to identify those further," Linda Vail, health officer for the Ingham County Health Department, told Bridge.
With schools already open in some communities and colleges reopening across the state, decisions on the level of public transparency are reaching a critical stage. So far, the governor's office has revealed little.
Whitmer spokeswoman Tiffany Brown told Bridge Friday the administration was "reviewing" whether to identify schools where COVID outbreaks are active. When contacted by phone Tuesday, Brown said the administration was still reviewing, and declined to elaborate.
Vail, who dealt closely with a COVID-19 outbreak this summer at Harper's Restaurant and Brewpub in East Lansing, said she understands why the general public would want to know where outbreaks are. But as a public health official, she's not sure it's necessary to broadly release such information.
"The reason to know about outbreaks is to contain them," she said.
Rashmi Travis, health officer for the Jackson County Health Department, said her department would not publicly identify individual schools with COVID outbreaks, explaining that too much information can "stigmatize" a school or district, even in cases when everyone is doing the right thing from a public-health perspective.
But those holding elective office may have a different, far broader audience, including families and other residents that want as much information as possible on a deadly pandemic.
This is not the first time the Whitmer administration has been slow to release information about coronavirus outbreaks.
As Bridge first reported in April, the Whitmer administration initially declined to identify nursing homes infiltrated by COVID-19 cases even as hundreds of deaths were tied to the virus and other states were doing so.
This lack of transparency was criticized by nursing home industry watchdog groups for failing to protect residents or their families, and revealed a divide between the imperatives of public health officials and the public's appetite for real-time information.
"That was something that was surprising to public health [officials]," said Travis of Jackson County. "It caused a lot of questions to be raised by community members."
Some county health officials told Bridge they would welcome a statewide decision on school outbreak notifications. It would relieve the pressure they know they'll get from communities who will want to know where the school outbreak cases are — which most health departments may be reluctant to divulge if other health departments are not.
"It just puts everyone on the same playing field," said Dianne McCormick of the Livingston County Health Department.
Case by case
Because medical testing labs and health providers are required to report positive COVID-19 test results to local health departments, health officials often are the first to know about single cases or spot outbreaks at schools.
Most public health officials appear to be using the same playbook: Schools will be notified as well as people in close contact with the infected student or staffer.
Any additional public disclosure is left largely to the school district, with recommendations: Make sure you tell as many people as need to know, such as parents of classmates and teachers and staff.
Whether Michigan schools routinely comply with these guidelines is difficult to know, though troubling stories are popping up elsewhere. In one Georgia district, a deputy superintendent sent a memo to staff to keep quiet if they test positive, according to a recent article in the New York Times.
Other states also struggle with how transparent to be on school outbreaks. For example, Colorado and North Carolina identify schools with COVID-19 outbreaks, while Oklahoma and Maine do not.
"If schools don't notify, it actually can make disease control more difficult," Dr. Ashish Jha, director of the Harvard Global Health Institute, told the Times. "And it's not like no one will know. Word will get out through a rumor mill. You don't scare people by telling them what's going on. You scare them by hiding information."
Lisa McGraw, public affairs manager of the Michigan Press Association, said Michigan should release information on COVID outbreaks in schools at a level that is useful both to parents and the surrounding community.
If schools only tell parents of an outbreak, others in the community could be at risk of infection, McGraw said, because families in one district often socialize with families in another.
"As a parent, I'd be beside myself if I found out that the school district near me, some kids have it, and I wasn't told," McGraw said.
"I'm frustrated because after all of the work getting kids back into these buildings, no one thought, 'What if there is an outbreak, how do we inform people?'"
Public health officials, however, told Bridge they rely on schools to make appropriate public notifications when warranted.
"It is my intention for those schools to make that announcement," said Rebecca Burns, health officer for the Branch-Hillsdale-St. Joseph Community Health Agency along the south-central borders of Ohio and Indiana. "Our advice to any school is to be as clear and specific as possible."
Dr. Mark Hamed, president of the Michigan Association of Family Physicians and medical director for health departments in eight counties in Michigan's Thumb, said public trust is essential in a pandemic. And school districts could lose a community's trust if they aren't forthcoming and news of an outbreak leaks.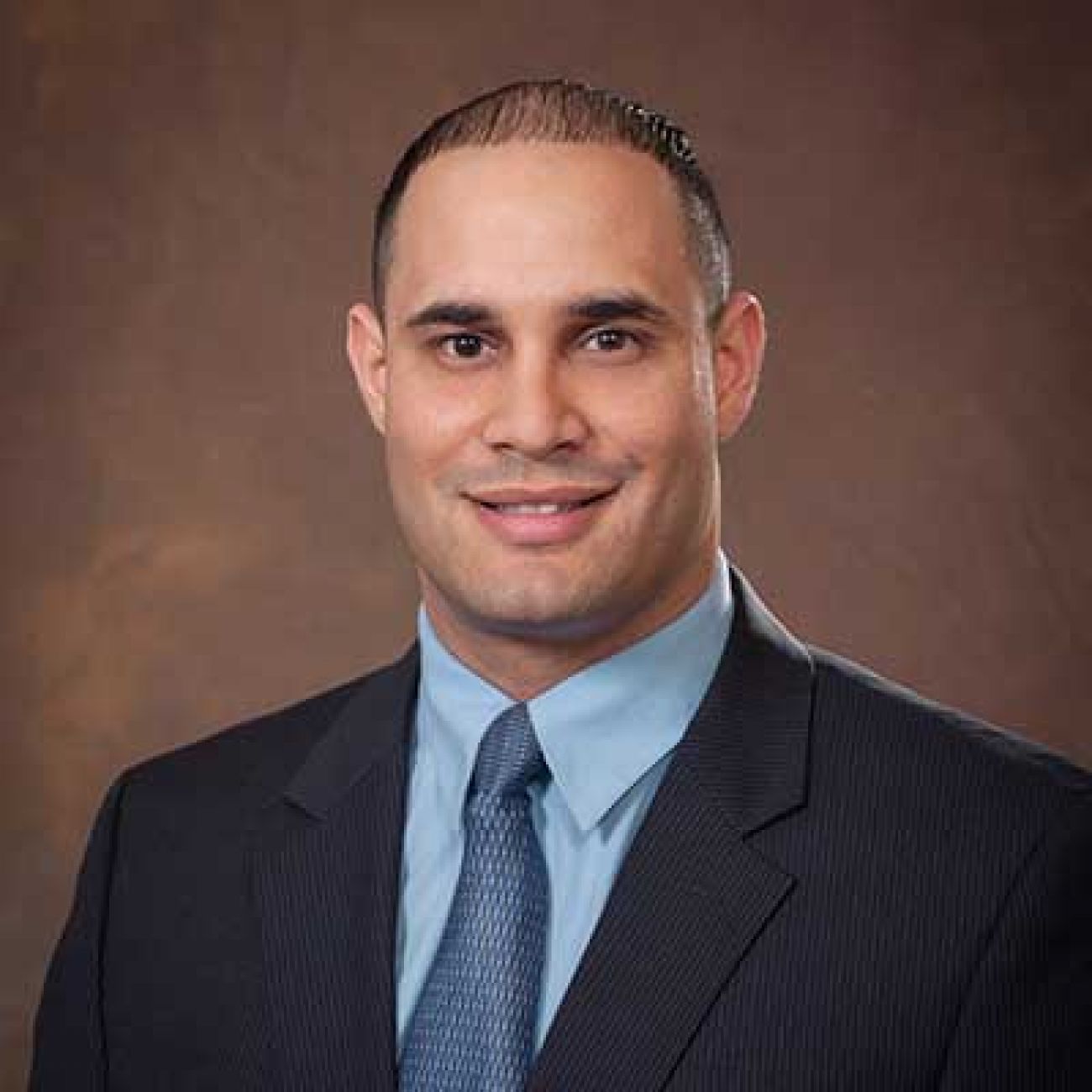 He said schools are working closely with health officials on back-to-school plans, including mocking up wording for public messages about cases or outbreaks.
If a school "is not doing it's job of notifying [the public], I cannot see the health department being silent about that," Hamed said.
"The idea behind that is to increase transparency . . . and to get ahead of the rumors," said Barry-Eaton County Health District's Barna.
If a public health agency feels that a school district is not notifying enough people, and public health is "at risk," public health officials said they reserve the right to more publicly broadcast the outbreak to make sure everyone who needs to know, does know.
"If they're missing something, we would definitely bring it up," said Scott Turske, a spokesman for the Macomb County health department. "The health department has an obligation to let people know if there's a public health risk."
That's what happened in Ingham County as health officials tried to control an outbreak at Harper's Restaurant and Brewpub, where nearly 200 infections were linked. Since most of the people infected could not identify who was near them at the bar, a public announcement was required, said Vail, the health officer.
Data delays
Even if the state eventually identifies schools with outbreaks, that information may not be helpful if there is a significant lag time between infection and state reporting, said Joel Strasz, health director at the Bay County Health Department.
Strasz gave a hypothetical example of an elementary school student who tests positive for coronavirus. Contact tracers would notify classmates, who then may be tested. But those results have taken as long as five to seven days in Bay County, Strasz said.
If classmates test positive, local health officials would then inform state health officials that there was an outbreak. With the current reporting system, it would be days after that before that information would likely be ready for public dissemination, Strasz said.
By the time the state identifies the school, the outbreak will either be contained and students out of quarantine, or it will be out of control, Strasz said.
"I think the state wants to be transparent," Strasz said. "But they're hamstrung by the data that's collected. They obviously need to improve the data collection system. They have done a lot in the past six months and it's given people an understanding of what we have to do in public health on a daily basis. You can do this in a way that doesn't break people's privacy. But there needs to be much greater improvement on public health investigations.
"The better information we collect and the quicker we can collect it," he said, "the more useful the information is."
Bridge reporter Jonathan Oosting contributed to this report.
Only donate if we've informed you about important Michigan issues
See what new members are saying about why they donated to Bridge Michigan:
"In order for this information to be accurate and unbiased it must be underwritten by its readers, not by special interests." - Larry S.
"Not many other media sources report on the topics Bridge does." - Susan B.
"Your journalism is outstanding and rare these days." - Mark S.
If you want to ensure the future of nonpartisan, nonprofit Michigan journalism, please become a member today. You, too, will be asked why you donated and maybe we'll feature your quote next time!