Swabs, sewage and campus bubbles: Can COVID testing keep colleges open?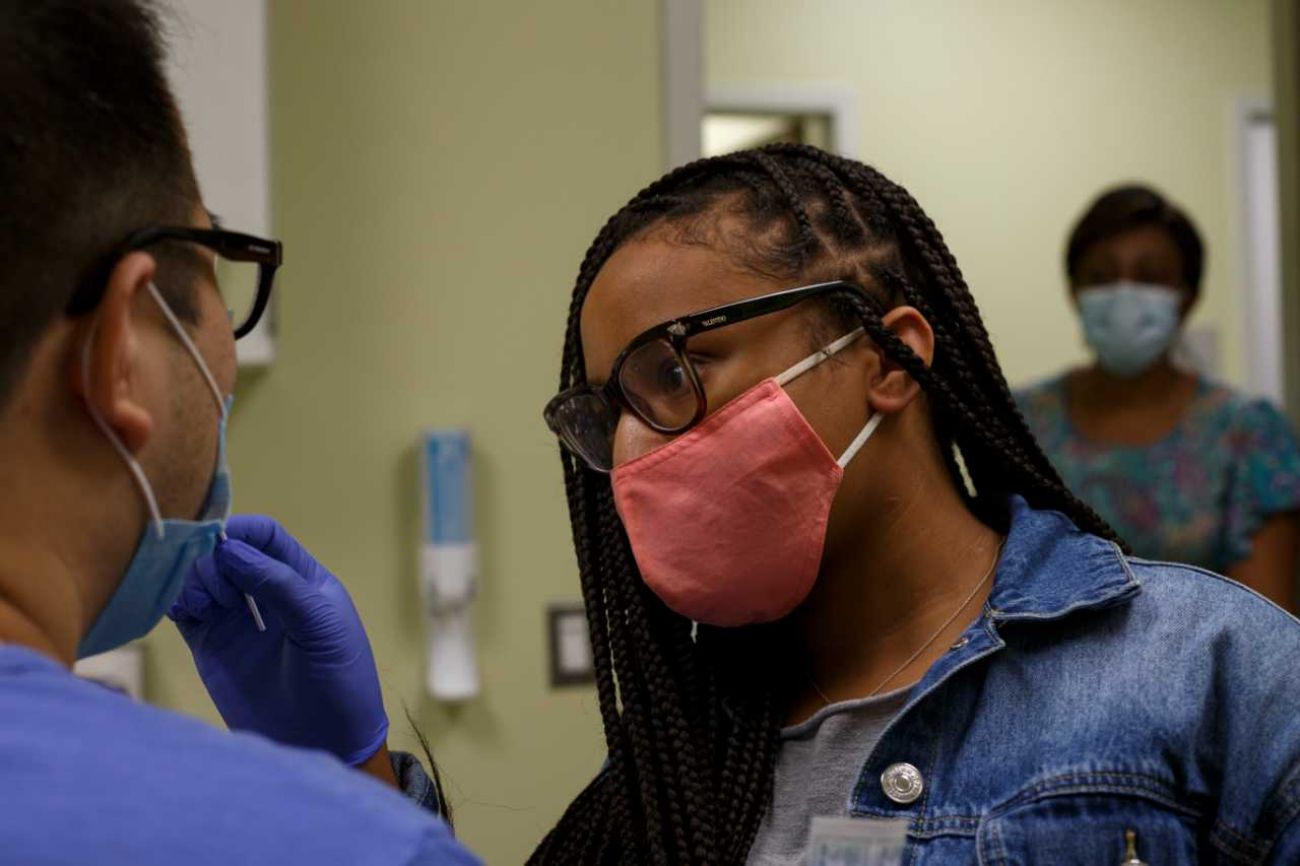 In West Michigan, Hope College will look for COVID-19 in wastewater. In the Upper Peninsula, Michigan Technological University will randomly test 600 students per week.
Central Michigan University students are expected to self-report symptoms on an app. And in Detroit, Wayne State University is coupling random diagnostic testing with a search for virus antibodies.
As students head back to campus, Michigan's colleges and universities are employing a dizzying variety of tools to catch and curb the spread of the new coronavirus.
Related stories:
How well these strategies will work is anyone's guess, as officials at some schools acknowledge. One immunology expert told Bridge that some test efforts in place are unlikely to help, but will "make people feel better."
James Baker, a professor of biomedical engineering at the University of Michigan, said phone apps that require students to self-report symptoms may reassure families and students, but have limited value.
And a diagnostic test — required of some students just before they arrive or once they are on campus — detects only whether the person is infected at the moment they take the test.
"After the first house party during the weekend, it's going to be meaningless," he said.
And nobody promised Michigan campuses would remain COVID-free.
"We know we will have more cases of COVID-19 as employees and students begin their return to campus this summer," Dr. George Kikano, dean of medicine at Central Michigan University, acknowledged in a video to the Central community in June.
Michigan State University has already thrown in the towel, moving almost all undergraduate classes online last week and telling students who planned to live in dorms to stay home, despite spending months preparing what school officials said were stringent safety protocols.
MSU's decision, along with fresh outbreaks at colleges around the country and new, much enhanced testing recommendations from federal officials, raise questions about the limits of planning and science to rein in a pandemic among socially-wired college students.
In the wake of MSU's pivot to remote learning, several Michigan universities reaffirmed plans to bring students back to campus. Western Michigan University and Eastern Michigan University released statements assuring students they were still welcome to return.
But the frequency of testing — and the tests themselves — vary by campus.
"What complicates the issue is that not only is the science about the disease developing, the modalities of testing are changing too," said Laurie Lauzon Clabo, dean of the college of nursing at Wayne State University.
Wayne State is scheduled to start weeklong testing of incoming students Monday as they arrive on campus. Sections of campus housing are reserved for students who test positive for COVID-19, where they will quarantine for two weeks if they can't do so from home, she said.
The university also will randomly test staff and students every three weeks. If the rate of positive test results climbs above 1 percent, the university will make testing more frequent, Lauzon Clabo said.
Additionally, the university is complementing the nasal swab diagnostic tests designed to catch current infections with blood draws to determine how many of those on campus carry antibodies to COVID-19, indicating they've had a past infection and possibly (but not certainly) have a resistance to the virus.
If a new saliva test, authorized by the U.S. Food and Drug Administration Aug. 15, becomes available — the university might turn to it later this year, Lauzon Clabo said.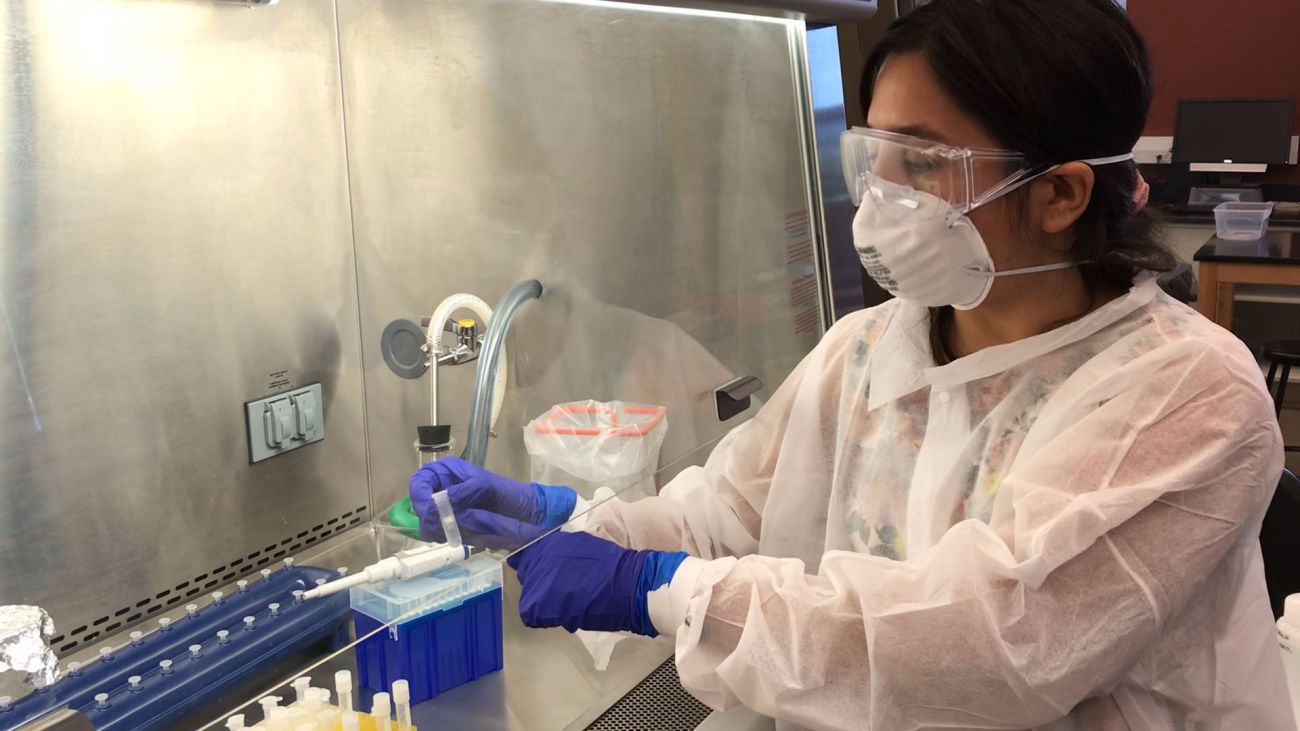 "We're going to respond to the science as it emerges and to local data," she said.
Searching through sewers
At Hope College in Holland, a pump scoops up samples of wastewater every 20 minutes that is then collected and tested for genetic markers of COVID-19. The idea is not to test whether the school has COVID-19 cases — as with other schools, it inevitably will — but to gauge COVID-19 levels to help guide decisions, said Aaron Best, a professor of microbiology who is overseeing the testing.
If COVID-19 levels rise, the school may step up individual testing or reinforce lockdowns, he said.
The school also mailed students saliva tests they could take at home before they arrived on campus. Of about 4,000 tests, 38 people tested positive and were instructed to delay their arrival, Best said.
Several others tested positive when they arrived on campus after they failed to take the test at home and have been placed in isolation dorms, a Hope spokesman said.
Best acknowledged that analyzing wastewater, like the other COVID tests, isn't foolproof.
"It may be that not anybody in the world has the right way to do [testing] now," he said.
The necessity — and limits — of testing
Almost all Michigan colleges and universities plan to bring students back to campus this fall, with at least some in-person classes. MSU's decision to move almost all classes online and close on-campus housing is an attempt to drastically lower the number of college students in East Lansing. The state's other 14 public universities, and its private colleges, are still welcoming students in the hope that stringent health protocols can limit the potentially deadly virus.
In addition to social distancing and deep cleaning protocols, they are betting that testing will tamp down outbreaks before they spread through dorms, dining halls and off-campus parties.
But how often? What tests? And who should be tested? The new virus is less than a year old, so best practices will take some guesswork.
The University of Michigan at Ann Arbor is requiring proof of a negative COVID test before students can move into dorms. Similarly, Eastern Michigan is requiring all students who plan to live on campus to get tested — and get results — before returning to Ypsilanti.
Eastern also is shipping saliva tests to students' homes. Students don't have to pay for the test, which must be negative for the coronavirus for students to move into university housing.
Albion College plans to build a virtual bubble around its campus, with an app that, among other things, alerts college officials if students who test positive for the virus leave campus.
At Michigan Tech in Houghton, freshmen were tested Wednesday as they returned with a throat swab that was analyzed at a university lab. The school planned to "pool" samples in groups of five for testing; if COVID was detected, samples from all five students in the pool would be then analyzed individually to determine who is infected.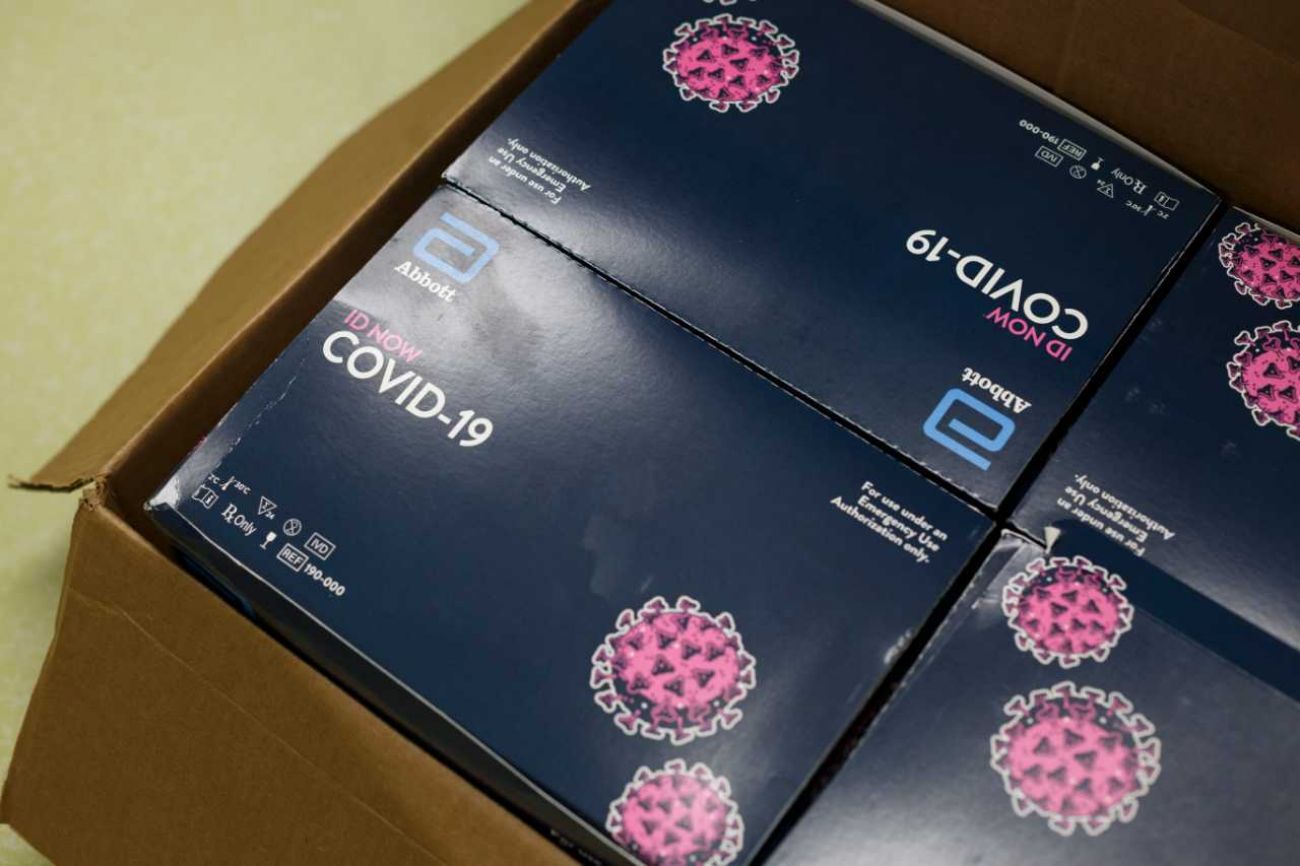 "We are testing about 40 percent of our population before classes start," said Clare Danielson, a medical technologist at Michigan Tech. "Beyond that, we are conducting surveillance on a regular basis."
Michigan Tech, which has budgeted about $4 million for coronavirus safety efforts, will randomly select about 600 students on the 7,000-student campus for testing each week, and will also test sewage water from dormitories, checking for traces of COVID-19.
Efforts at Michigan Tech and other public universities contacted by Bridge fall short of new recommendations by White House Coronavirus Task Force chief Dr. Deborah Birx. Last week, Birx reportedly told officials from various states that colleges should test all students before allowing them back on campus, and perform 5,000 to 10,000 tests per day after classes begin.
Meanwhile, researchers at Harvard and Yale — relying on mathematical modeling and a hypothetical, 5,000-student campus — concluded that even if universities tested all students every other day, a 5,000-student campus would still suffer 243 infections in an eight-week semester. If, however, students in this scenario were tested only once a week, their model predicted 1,840 students (36 percent of the student body) would be infected.
Even the best testing protocols have limits as a screening tool, said Linda Vail, health officer for Ingham County, home of MSU and the site of one of the highest profile public outbreaks to date at a local bar.
Social distancing and other safety measures are crucial, Vail said Tuesday, the same day her county health department banned gatherings of more than 25 people in areas around campus. Health officials in Washtenaw County, home to U-M and Eastern, took a similar step Wednesday.
Students and the public can be falsely reassured by tests, letting their guard down, Vail said.
"A test result is a moment in time. … Each and every one of us could go out and get a test today, and it could come out negative, and then [we] could go and get a test tomorrow, and it could be positive," Vail said.
That false assurance appeared to have guided decisions at Central Michigan in Mount Pleasant.
In contrast to Wayne State, Central decided not to test everyone before returning to campus, in part, because "testing could create a false sense of security as it could miss cases in the early stages of infection or subsequent exposures resulting in transmission," said Heather Smith, Central spokeswoman.
Instead, CMU said it is requiring faculty, staff and students to "self-screen" each day for symptoms of COVID-19 before coming to campus. They can record their self-screen online or through a mobile app.
We're not just a news organization, we're also your neighbors
We've been there for you with daily Michigan COVID-19 news; reporting on the emergence of the virus, daily numbers with our tracker and dashboard, exploding unemployment, and we finally were able to report on mass vaccine distribution. We report because the news impacts all of us. Will you please support our nonprofit newsroom?