COVID fallout: Fewer Michigan low-income students may be going to college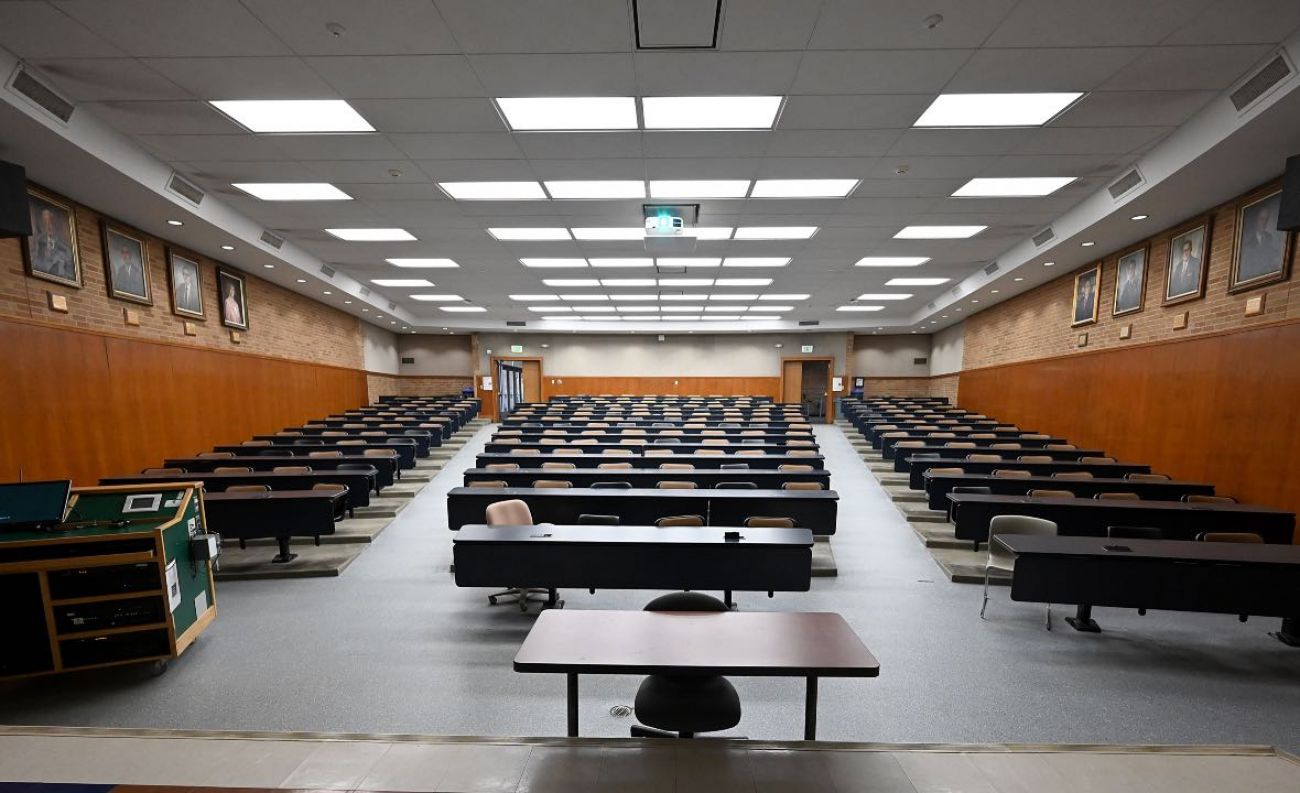 Pandemic-sparked recession and high unemployment may be causing fewer low-income students to enroll in Michigan colleges.
Public universities typically don't release enrollment data until after the fall semester begins, but several private colleges are noticing a troubling decline in low-income freshmen enrolling or making deposits to reserve spots in the incoming class, said Colby Cesaro, vice president at Michigan Independent College and Universities, an association of private institutions.
It's a decline that Cesaro attributes to a pandemic-gutted economy that has left some low-income students believing they are unable to afford college even with generous financial aid packages.
Low-income students "are often first generation, so it was a big jump for them to go to college anyway," Cesaro said. "Now, with the financial uncertainty, they might have to stay home to help with siblings… [or] work so that they can help their family continue to pay rent and put food on the table.
"The long-term investment of an education is a lot harder to make when you have immediate needs that need to be met."
Cesaro said many of the private colleges and universities in the state have told her low-income students — measured by whether they qualify for Pell grants — are not enrolling or making deposits this summer at the rate they have in the past.
Pell grants are federal aid for low-income students, offering a maximum of $6,345 per year toward college costs.
Some examples Cesaro offered Bridge:
At Baker College, a private primarily commuter college with 12 campuses throughout the Lower Peninsula of Michigan, 56 percent of students were Pell-eligible last fall, according to data provided to Bridge by Cesaro; So far this year, Pell-eligible students account for 46 percent of incoming students.
At Aquinas College in Grand Rapids, about 30 percent of incoming students normally qualify for Pell grants; this summer, it's 22 percent.
Alma College usually has about 30 percent Pell-eligible students in their incoming class, but currently they're "about 5 percent down from this time last year, affecting the incoming class only," Tim Rath, director of college communications at Alma said in an email.
"Since news of the pandemic broke, we've taken on a number of initiatives to help minimize the impact of the coronavirus on incoming students; including the coronavirus mitigation and relief fund and suspension of ACT/SAT testing requirements," Rath said. "We are currently running slightly ahead of last year in [total] new student enrollment."
While the enrollment figures can still change before schools open in September, the trends were widespread and worrisome enough that Cesaro brought it to the attention of a Michigan Senate subcommittee on higher education recently.
"The long-term consequences of a decline in college enrollment in this population is detrimental for the state," Cesaro told the subcommittee. "Even 50 fewer students on each campus, that's hundreds of graduates four years from now."
Among Michigan's 2018 high school graduates, 45 percent of economically disadvantaged students enrolled in some kind of college program within six months of graduation, compared to 69 percent of their wealthier classmates.
That has huge economic implications for the state, as well as individuals. A typical adult with a bachelor's degree in the United States earns over their lifetime $900,000 more than an average adult with only a high school degree.
Getting more low-income students on campus helps, over time, the state grow its economy.
That makes this summer's decline in low-income enrollment "troubling, and it's not unique" to the institutions currently releasing preliminary data, Cesaro told Bridge. "I brought it up [at a meeting of private college officials] and they said, 'Yes, we're seeing it here, too!'"
The decline in low-income student enrollment isn't a reflection of overall enrollment drops. Preliminary fall enrollment figures for most institutions appear to be steady with last year or even higher.
"[Colleges] are seeing that the overall numbers look pretty good, but they're seeing pretty substantial declines in lower income students committing to come to college, which has generations of negative effects, and huge negative effects for the economy long-term," Cesaro said. "Yes, it's good that enrollments are up, but it's up for a certain demographic of students and it's down for the demographic of students that I think a lot of our institutions would like to serve."
The Michigan College Access Network works to increase access and enrollment in higher education among low-income, rural and urban students. Executive Director Ryan Fewins-Bliss told Bridge he's also heard rumblings of low-income student enrollment declines.
"When these communities feel extra pain, it takes extra time to get back to normalcy. It would not surprise me if it would take us a while to bounce back from this, especially if the state budget takes a major hit," Fewins-Bliss said.
The pandemic's disruptions in K-12 education also plays a role, said Fewins-Bliss. "Our students are going to be less academically ready for the rigors of college because they didn't really get to finish the academics of high school," he said. "Even students who were accepted to higher ed based on athletic performance in the spring — are they still going to be welcomed to campus when they didn't get to do their spring sports?"
To offset the pandemic's effects on an already disadvantaged group, the Michigan College Access Network co-wrote a letter to the Michigan state legislature with The Institute for College Access and Success. The initiative requests flexibility in many financial aid programs, so that student access is preserved throughout the duration of the pandemic.
You can see the full letter here.
Michael Hansen, president of the Michigan Community College Association, believes it's too soon to tell whether the pandemic will suppress low-income student enrollment or if students are just delaying their decisions until later in the summer.
"We're certainly hearing anecdotally… of parents saying, 'Look, if I'm going to send my child to a university and pay $14,000 a year and the classes are all online, why don't they just stay home and take the online class at a community college?'" Hansen said.
Cesaro said she suspects that many low-income families received financial aid offers from colleges before the pandemic, and what seemed financially feasible in March is impossible now that a parent (or two) have lost jobs.
Cesaro is desperate to get a message out to those students: Colleges can adjust financial aid packages to address a sudden loss of family income.
"A lot of our financial aid experts are reaching out to families and working with them directly to help adjust financial aid packages so that those families can feel confident that they're making the right long-term decision even though their shorter-term prospects financially are really uncertain," Cesaro said.
We're not just a news organization, we're also your neighbors
We've been there for you with daily Michigan COVID-19 news; reporting on the emergence of the virus, daily numbers with our tracker and dashboard, exploding unemployment, and we finally were able to report on mass vaccine distribution. We report because the news impacts all of us. Will you please support our nonprofit newsroom?