For some Michigan college students, coronavirus is a risk worth taking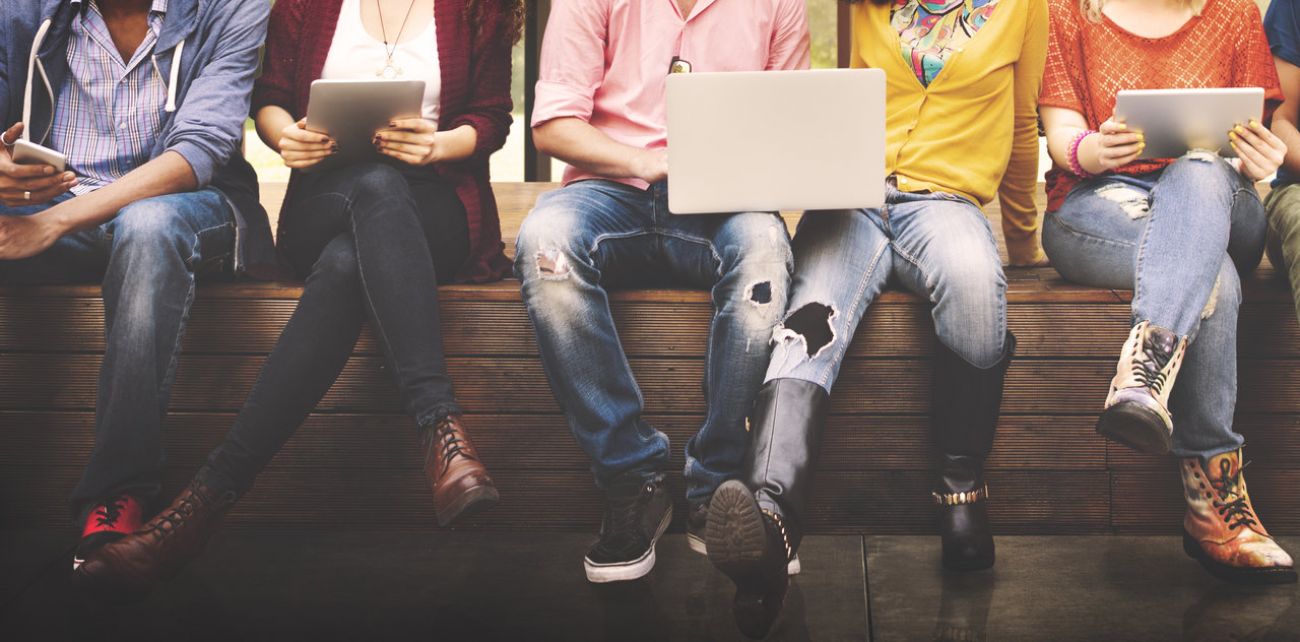 Matthew Mancini had a close encounter with COVID-19.
The soon-to-be junior at Michigan State University hung out with friends late June 20, after those same friends had been to Harper's Restaurant and Brewpub earlier that night.
So far, at least 85 people have tested positive for the potentially deadly coronavirus after patronizing Harper's, near the MSU campus, from June 12 to June 20. Social media posts from the bar show that few in the college-age crowd were wearing masks.
"[I] got exposed to them and one of the girls that actually worked at Harper's," Mancini said. "Once I figured it out, I'm like, 'I definitely either have [the virus] or I'm just really, really lucky.'"
He and his friends were lucky — none tested positive for the virus, Mancini told Bridge. But even with a college bar-sparked outbreak so large that it has made national headlines, the student said he doubts his peers will be more careful in the future.
"When people come back on campus, there's going to be FOMO (Fear of Missing Out)," said Mancini, who lives in the Oakland County suburb of Berkley. "I'm going to be wanting to hang out with people and stuff.
"[But] I think overall my mentality is going to be in the back of my head: 'Do I really want to get coronavirus?'"
That's a question that's top of mind for colleges and universities across Michigan as they develop plans to bring students back to campuses for the fall semester amid a global pandemic. Schools are taking unprecedented precautions, from moving many classes online to, on some campuses, requiring masks.
But the Harper's super-spreader incident, and interviews with students enrolled in Michigan colleges, provide a sobering reality check.
COVID-19 may have sickened 63,000 Michigan residents and killed nearly 6,000 in four months, but for some college students, contracting coronavirus is a risk they're willing to take to socialize with friends.
"I think [my parents] are a lot more concerned than I am," said
Mikaeyla Connolly, a rising junior at Oakland University. "I'm not as concerned, definitely in part due to my age."
Colleges and university campuses across the country closed in mid-March to try to stem the spread of COVID-19, switching to remote learning for the remainder of the semester. Most public and private universities in Michigan have announced plans for the fall that bring students back to campuses, but with stringent health precautions.
Oakland University, for example, will hold most of its classes online and use auditoriums and ballrooms for face-to-face classes to allow social-distancing. Central Michigan and Eastern Michigan are dusting off unused dormitories for single-person rooms.
Some campuses will require masks on campus, including the University of Michigan-Dearborn. Michigan State University announced Friday that face coverings will be required for everyone who ventures on to campus this fall, both indoors and outdoors.
Young adults tend to not be as severely affected by COVID-19 as their parents and grandparents, with many having minor or no symptoms at all. But those young adults can spread the virus to more susceptible people, from family members at Thanksgiving break to professors during office hours.
The safety of students, staff and faculty are a priority for university administrators. Take Northern Michigan University as an example where President Fritz Erickson said in a statement, "We will take all reasonable measures necessary to make classes, housing, dining, student events and all university activities safe."
But universities have little control over what happens when students step out of class.
Isabella Panse, a rising junior at the University of Michigan, isn't sure that any regulation by her university will make that big of a difference. "I'm excited to go back, but… I think that once everyone goes back, it's unlikely that people will follow up all social distancing and be responsible."
Yixin Xiao, a rising senior at the University of Michigan, told Bridge, "I'm not super worried about returning to the fall… because even if I do get [COVID-19], I'm certain I'll be fine, and I think most people will be fine."
Susan Dynarski, professor of education, public policy and economics at the University of Michigan, imagines a nightmare scenario of a Harper's super-spreader event every weekend in college towns across America.
"Here's a scarily plausible chain of events. Colleges bring students back to campus — where they act like college students," Dynarksi wrote in an opinion piece in the New York Times. "They meet over coffee, go to parties and bars, pair off on dates and congregate in crowded dorms. The virus quickly spreads among students, who mostly recover quickly or are entirely asymptomatic."
"But soon the virus reaches the older, more vulnerable members of the faculty and staff, as well as local residents. Infections surge."
Masks are a proven tool to curb the spread of the coronavirus and Michian State University plans on penalizing those who don't comply.
That's not an idea that goes over well with students who spoke to Bridge.
Sarah Shetty, a rising junior in economics at U-M, said she is a proponent of wearing face masks, but has her doubts about how widespread mask usage will be at off-campus gatherings. "I don't think that you should really ask college students, who are stressed in their own ways about getting a job or getting through their classes to [wear masks at parties]," Shetty said. "It's up to an individual to decide whether they're going to protect themselves, or if they're just going to think they can get over the coronavirus if they get it."
Peer pressure is what leads Laurence Steinberg, a professor of psychology at Temple University in Philadelphia, to be pessimistic that campuses will be able to control the spread of coronavirus.
"My pessimistic prediction is that the college and university reopening strategies under consideration will work for a few weeks before their effectiveness fizzles out," Steinberg wrote in the New York Times. "By then, many students will have become cavalier about wearing masks and sanitizing their hands."
Colin Pufahl, a sophomore at Central Michigan University, said he isn't worried about contracting the coronavirus on the Mt. Pleasant campus. "I think that most students are itching to go back and see their friends again," Pufahl said. "I'm really not concerned at all about getting COVID. My main concern would be transferring it to my family on a trip home or something like that."
Staying home rather than returning to campus isn't a financial option for some students. Many U-M students in Ann Arbor signed leases for the upcoming school year before the pandemic, committing to pay thousands of dollars for apartments near a campus on which they may take few, if any, classes this fall.
U-M senior Xiao also feels trapped by the housing situation in Ann Arbor. "We'll only be back for three months and there's a chance that afterward we won't be back at all, and I don't see the point in coming back for those first three months... I just signed a nine-month lease for my house, and I'm only going to be there for three of the nine months. I'm just like 'Should I even sign the lease at all?'"
Others, particularly incoming freshmen interviewed by Bridge, remain excited and trust universities to implement proper policies and make decisions based on preserving the health of their students and faculty.
Rebecca Dick, an incoming freshman at Wayne State University — where they have not announced plans yet — said she believes the university "is not going to allow kids back on campus if they feel that they can't enforce [health regulations] or if they feel that it's an unsafe environment for them to do so."
Evelynne Crumm, an incoming freshman studying finance at U-M, agrees. "I think there's always going to be some sort of underlying fear, but I personally am not overtly fearful or super-concerned about this," Crumm said. "I feel like there's going to be strong enough policies in place and people will wear masks."
Still, Harper's Bar remains an example of what could be a common headline on campuses this fall. For MSU junior Celeste Sullivan, the massive number of infections from one bar was a warning. "Knowing that something like that happened so close to campus recently, it's super important to be out and be careful," she said.
Alyssa Moore, a rising junior at U-M agrees, "There's a lot of people who aren't being very cautious right now and are going out with their friends and like that sort of thing," Moore said. "So I think that the university atmosphere does make it hard for a lot of people to actually take those precautions because they don't seem to think that it's necessary."
We're not just a news organization, we're also your neighbors
We've been there for you with daily Michigan COVID-19 news; reporting on the emergence of the virus, daily numbers with our tracker and dashboard, exploding unemployment, and we finally were able to report on mass vaccine distribution. We report because the news impacts all of us. Will you please support our nonprofit newsroom?