Articles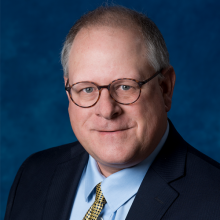 Newspapers nationwide are publishing editorials today fighting President Trump's characterization of us as "enemies of the people." A better approach is to just do our jobs, as fairly as possible.
If you believe in an informed public, consider helping Bridge do its part. Your gift will be doubled with a match from the Dow Foundation
Bridge guest columns have left some readers doubting our nonpartisan mission. Here's why we choose the columns we run.
Yes, we know, your March Madness bracket is a mess. So let's blow it up and start over. Let's play "March Gradness" instead… Check out what happens to the NCAA Tournament Bracket when the winners are based on college graduation rates instead of basketball scores. Check out your team's fortune's in March Gradness.
The voices of Michigan residents are clear: our students need high-quality teachers in the classroom. It won't cost much for legislators to raise the bar on teacher certification exams. They must act now.