Pressure on Michigan businesses to take a position on GOP voting bills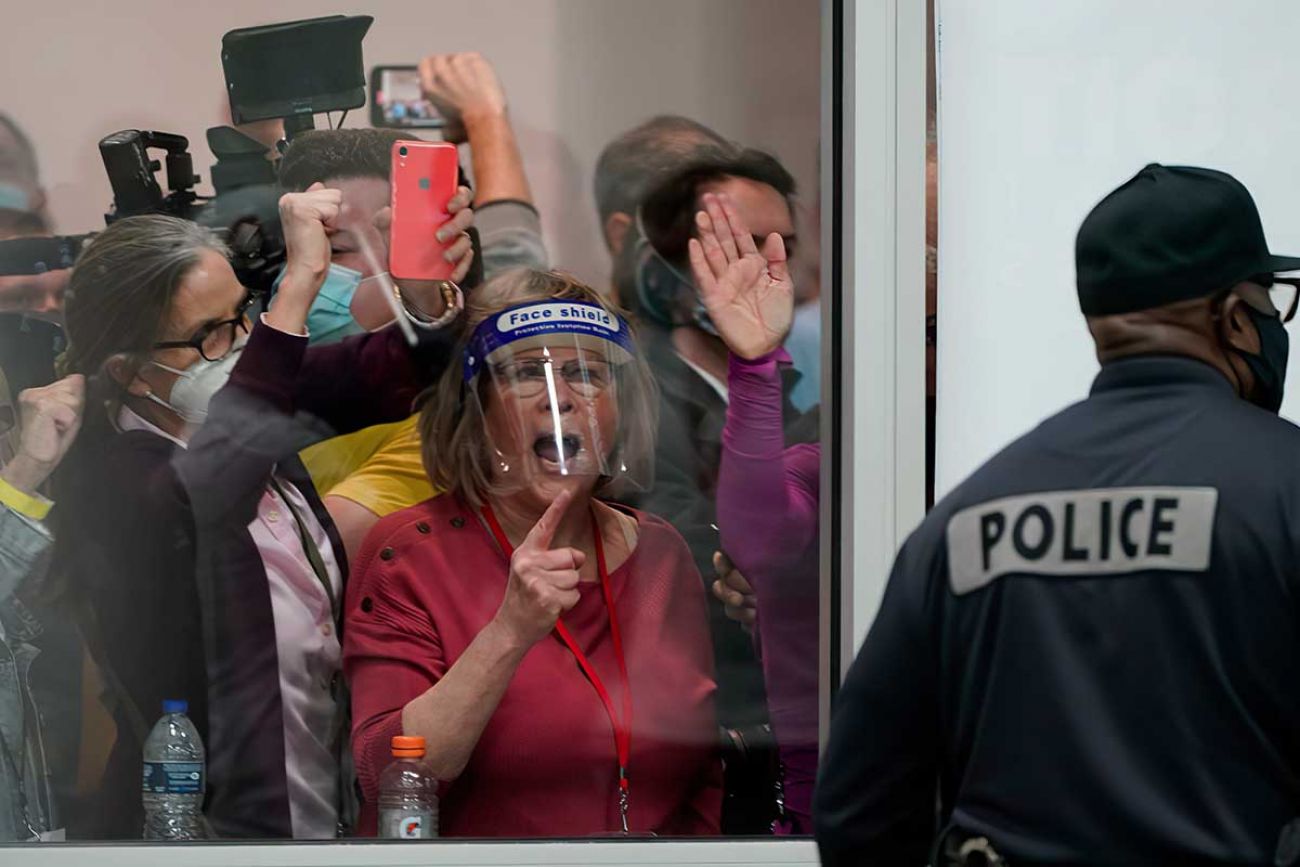 Sidney Powell was among a slew of attorneys sanctioned by a federal judge Wednesday for pursuing a meritless lawsuit aimed at overturning the election defeat of President Trump last November. (Devi Bones / Shutterstock.com)
June 23: GOP investigation finds no Michigan vote fraud, deems many claims 'ludicrous'
April 13 update: Michigan CEOs to GOP: Don't disenfranchise voters
Proposed changes to state voting laws loom as the next social justice flashpoint in Michigan, where many business leaders have taken public stands in the past year on America's racial reckoning and threats to democracy after the attack on the U.S. Capitol.
Now, as Michigan prepares to debate 39 Republican election law proposals that critics charge could disenfranchise voters, the business sector is under pressure to use its influence to oppose some of them, as corporate leaders mobilized to do in Georgia after recent laws enacted there.
Gov. Gretchen Whitmer said this week she wants state business leaders to get involved early, before the GOP proposals become law.
Related: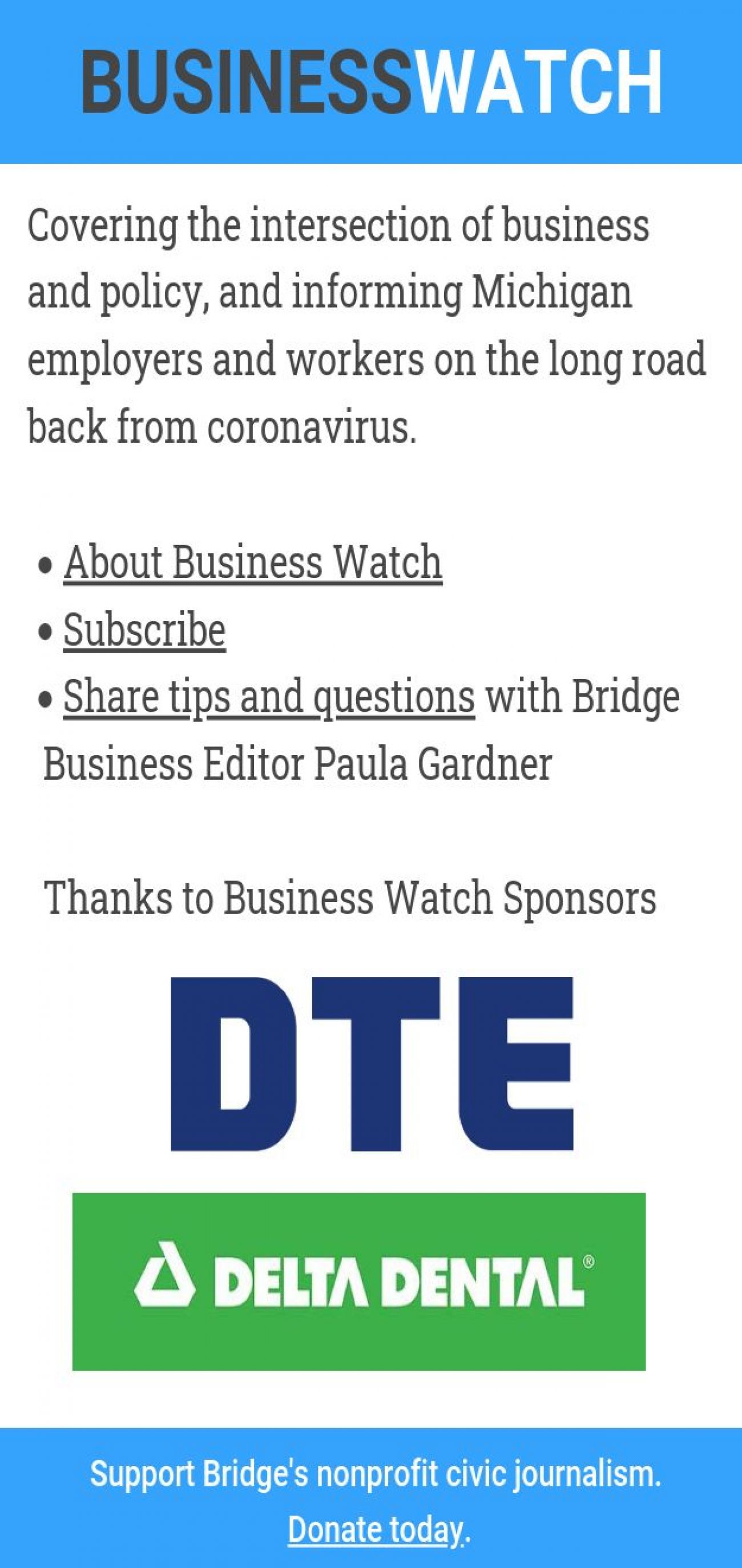 "The last thing any of us want is for Michigan to be again on the national stage in an unflattering light like the state of Georgia is right now," Whitmer told Bridge Michigan on Wednesday.
So far, the state's leading businesses and corporate leaders have either said nothing or issued general statements about their support for voting rights. None have specifically taken a position on the Michigan proposals, which include new voting ID requirements, a potential limit on absentee ballot drop boxes and prohibiting the secretary of state from sending out ballot applications to voters who do not request one.
Michigan is among 47 states that have introduced bills following the 2020 elections that add new requirements or restrictions to voting, according to the Brennan Center for Justice at New York University Law School.
Among the Michigan-based executives weighing in on the topic is Jay Farner, CEO of Rocket Mortgage and Quicken Loans, who called the right to vote "sacred." He said he is watching this state's effort closely.
"We are opposed to any proposal that reduces access to the ballot or that will disproportionately affect the ability of any citizen to exercise the right to vote," Farner said.
Farner said his company, among Dan Gilbert's group of Detroit-based businesses, is closely monitoring proposed changes to Michigan's election laws. One reason is because "the struggle for voting rights in America has been a defining part of our history," he said, particularly for women and people of color.
The election law changes, proposed in March by Senate Republicans, include a few measures to expand voting: such as opening polls on the second Saturday before an election for early voting and allowing teens to pre-register to vote when getting a driver's license.
Yet the package also includes other proposals — such as allowing more limited ballot drop-box regulations — that have prompted the American Civil Liberties Union and other groups to warn they could disenfranchise tens of thousands of Michigan voters, including many who are Black, elderly, poor or living in rural communities.
Michigan's businesses now face a decision that's confronted corporate leaders elsewhere: whether to take a public stance on deeply polarizing legislation.
In Georgia, Delta Airlines and Coca Cola came out in public opposition to voting measures there. Major League Baseball pulled its All-Star Game planned for this summer out of Atlanta. Yet other companies based there, like Home Depot, remained on the sidelines as furor grew not only about the new laws, but what role businesses should play in supporting or opposing their passage.
That leaves groups that advocate for voting rights keeping close tabs on corporate leaders in Michigan.
Amaad Hardy, manager of policy and engagement for the Greater Grand Rapids NAACP, noted companies that "have chosen not to participate in events and support states that are choosing to willingly disenfranchise voters.
"Our advice," he said, "is to not be a bystander in the face of injustice."
At least two Michigan-based companies spoke out against restrictive voting laws after passage of the Georgia bills. General Motors and Midland-based Dow Inc. were part of a statement that called for nonpartisan advocacy of voting rights and reducing barriers to casting a ballot.
GM CEO Mary Barra went on LinkedIn this week to share the Detroit-based automaker's view on potential changes to election laws around the U.S., including in Michigan.
Barra connected the company's reaction to potential voter suppression to its bigger social justice platform and the principles GM outlined last year when it created an Inclusion Advisory Board to advise the company on how to expand diversity and condemn injustice.
"We are calling on state lawmakers across the nation to work together in a bipartisan way to ensure that any changes to voting laws preserve and enhance the most precious element of democracy — the right to vote in a fair, free, and equitable manner," Barra wrote.
"Anything short of that is unacceptable."
GM representatives did not reply to Bridge Michigan questions on the Michigan bills. Neither did Ford Motor Company, whose CEO Jim Farley had issued a statement earlier this month supporting voting rights, adding that Ford will "count on legislators to assure everyone who's entitled to vote is able to exercise that freedom."
The bipartisan element is important, according to Hardy, of the NAACP. Political parties can legitimately disagree on issues like regulation and taxation. But those differences shouldn't extend to voting, Hardy said, which is "a fundamental American right … that was fought (amid) bloodshed over many generations. "
GOP: Making it harder to cheat
Jim Fitterling, CEO of DOW, was one of about 200 corporate leaders — and the only one from Michigan — to sign on to a recent statement from The Civic Alliance that condemned voting bills that restrict access to the polls. The group is a national coalition of businesses advocating for a goal of 80-percent turnout in elections.
"Our elections are not improved when lawmakers impose barriers that result in longer lines at the polls or that reduce access to secure ballot dropboxes," it said. "There are hundreds of bills threatening to make voting more difficult in dozens of states nationwide."
Fitterling went on to Tweet: "The right to vote … must be protected."
Helping ensure everyone's voice is heard is good for our people, the planet, and business.

That's why, last year, we gave all our U.S. employees paid time off to vote, and we also joined @CivicAlliance — the right to vote is essential to a strong democracy and must be protected. https://t.co/iku9klu1bC

— Jim Fitterling (@JimFitterling) April 1, 2021
Michigan Republican leaders say their proposals to change voting laws, Senate Bills 273-311, do just that by providing voting safeguards after questions were raised during the 2020 election. (Then-President Trump and many state Republicans raised doubts about the legitimacy of Michigan's November elections, but their efforts, including litigation, produced no evidence of significant or result-changing election fraud in Michigan.)
Related: Opinion | Reforms would ensure free, fair and secure elections
"It's about making it easier to vote and harder to cheat," wrote state Sen. Ruth Johnson, a Republican from Holly and former Michigan Secretary of State, in a recent Bridge Michigan guest commentary.
Related: Opinion | Michigan GOP's 'election integrity' bills are 21st Century Jim Crow
Among the GOP proposals, the new regulations would:
Require voters to show photo ID when voting in person and when requesting an absentee ballot. People without ID could still cast a ballot, but those ballots would be considered "provisional" and would not be counted on Election Day or unless verified at a later date.
Prohibit local governments from providing prepaid postage on any absentee ballot return envelope.
Prohibit the Secretary of State from mailing unsolicited absentee ballot applications to voters, as the office did in 2020, or posting an application online.
Impose a new deadline of 5 p.m. on the day before an election for voters using an absentee drop box instead of allowing voters to return it up until the time polls close.
The proposed legislation is part of "a national, coordinated attack on the fundamental right to vote in our state," said Andrea Acevedo, president of the SEIU Healthcare Michigan union, noting that state residents turned out in record numbers to vote 2020.
Republican challenges to the November election unfairly targeted Black communities, such as Detroit, Acevedo said. The union, she said, will " fight this legislation and ensure that our member's right to vote is protected."
Whitmer, a Democrat, said she thinks Michigan's business community has "an important voice" in the conversation over voting rights because they could feel the repercussions.
"We don't want Michigan to look like Georgia, where people are seeing government trying to disenfranchise people, largely brown and Black populations, (and) where business is being undermined and their ability to be successful has taken a huge hit," Whitmer said.
The Small Business Association of Michigan is unlikely to weigh in, said SBAM President Brian Calley, a former Republican lieutenant governor. He said his group's priority since the COVID-19 pandemic began is to help the state's many struggling small businesses.
"I think my members would fire me if I used any advocacy bandwidth on non-business issues while small businesses are struggling and certain industries are still operating under restrictions," Calley told Bridge Michigan.
The Detroit Regional Chamber said it is still evaluating the potential impact of the 39 bills, said Chris Moyer, director of communications. Its board will develop a policy position, he added, though the timing is unclear.
The Michigan Chamber of Commerce said it is also exploring the proposals as part of its normal legislative review process, said Wendy Block, vice president of governmental affairs.
Ditto for Business Leaders for Michigan, according to the business roundtable's spokesperson Anna Heaton.
In most states with divided government, the GOP-favored voting proposals would face a difficult road to passage. But Michigan is unique in giving the Legislature, which is currently controlled by Republicans, a path to evade a veto by the Democratic governor.
"I think my members would fire me if I used any advocacy bandwidth on non-business issues while small businesses are struggling and certain industries are still operating under restrictions," Brain Calley, Small Business Association of Michigan.
Political parties, like citizens, can initiate legislation through a petition drive. If they collect enough signatures, the measure can be placed on a statewide ballot. The Legislature can then adopt the ballot measure before it goes to statewide vote. In Michigan, the Legislature's adoption of a ballot initiative is exempt from a governor's veto.
Companies using their voice
Michigan companies that haven't yet considered whether to weigh in on the voting bills should start discussion now, said Matt Friedman, co-founder of Tanner Friedman, a communications firm based in Farmington Hills that works with corporate and nonprofit clients on issues that can involve politics.
"One of the lessons learned from Georgia is that companies who decided to speak up, spoke up too late," after the laws were passed, Friedman said. "So yeah, they went on the record with their point of view, but it was not able to be productive."
Until recently, companies have been reluctant to enter the political fray on divisive topics. Both Republicans and Democrats drink pop, buy cars and fly on airlines, and people of both parties are among the employee ranks of those companies.
That began to change during the Trump presidency, as corporate leaders started to react to controversial policies, starting with a temporary travel ban affecting mostly Muslim countries, and after the president's equivocating remarks when neo-Nazis marched in Charlottesville.
There was "a point of demarcation that, if you wanted business and politics to be separate, they no longer were going to be," Friedman noted.
By last summer, following the death of George Floyd after his neck was pinned down by Minneapolis police, more companies began to take a stand on social justice and race.
"They were willing to accept the consequences," Friedman said, "because they knew their customers and employees would end up on the same side."
Last June, Detroit's largest companies pledged to more actively oppose all forms of racism and injustice. "That means taking the risk of expressing an unpopular or polarizing point of view, because complacency and complicity sit in the shadow of silence," Barra said at the time.
Yet Black-owned businesses may view these efforts as having questionable value, said Dr. Kenneth Harris, president and CEO of the National Business League, the nation's oldest network for Black businesses, which is based in Detroit.
"Black and minority-owned businesses are witnessing a lot of press conferences, staged demonstrations and platitudes by the corporate community without measurable results towards racial equity in the great state of Michigan," Harris said.
Harris noted, for instance, that the COVID pandemic has had a disproportionate impact on Black-owned businesses, with fewer federal loans awarded and more owners concerned about survival.
Related: Q&A: U-M researcher says Black businesses shorted in first PPP loans
Ted Goodman, Michigan GOP spokesperson, suggested that any corporate response to the Michigan voting measures would be motivated by public relations rather than a principled objection to the bills.
"It's not right versus wrong," Goodman said Wednesday at a Michigan Radio "Issues and Ale" forum. "These are profit-driven corporations making the decision they think will make them look best in the public eye."
Companies write letters "that some corporate PR person put together, " he said. "Please, we don't need to hear election integrity advice from the CEO of Coca-Cola."
As the conversation over voting rights escalates in Michigan, Hardy, from the Grand Rapids NAACP, said advocacy groups will likely expect more than public statements. They will also be watching the business community's political contributions and financial backing of candidates and issues.
"State businesses can either decide to support this legislation and be a part of the problem or they could choose to support a more vibrant democracy," Hardy said.
"We believe they could choose not to donate and contribute to the legislators who support this bill package and rather use those funds to support growing participation for voting in their communities."
Bridge Michigan reporters Jonathan Oosting and Sergio Martinez-Beltran contributed to this article.
Business Watch
Covering the intersection of business and policy, and informing Michigan employers and workers on the long road back from coronavirus.
Thanks to our Business Watch sponsors.
Support Bridge's nonprofit civic journalism. Donate today.
Only donate if we've informed you about important Michigan issues
See what new members are saying about why they donated to Bridge Michigan:
"In order for this information to be accurate and unbiased it must be underwritten by its readers, not by special interests." - Larry S.
"Not many other media sources report on the topics Bridge does." - Susan B.
"Your journalism is outstanding and rare these days." - Mark S.
If you want to ensure the future of nonpartisan, nonprofit Michigan journalism, please become a member today. You, too, will be asked why you donated and maybe we'll feature your quote next time!