Michigan GOP in bind after Muslim rant taints governor race, experts say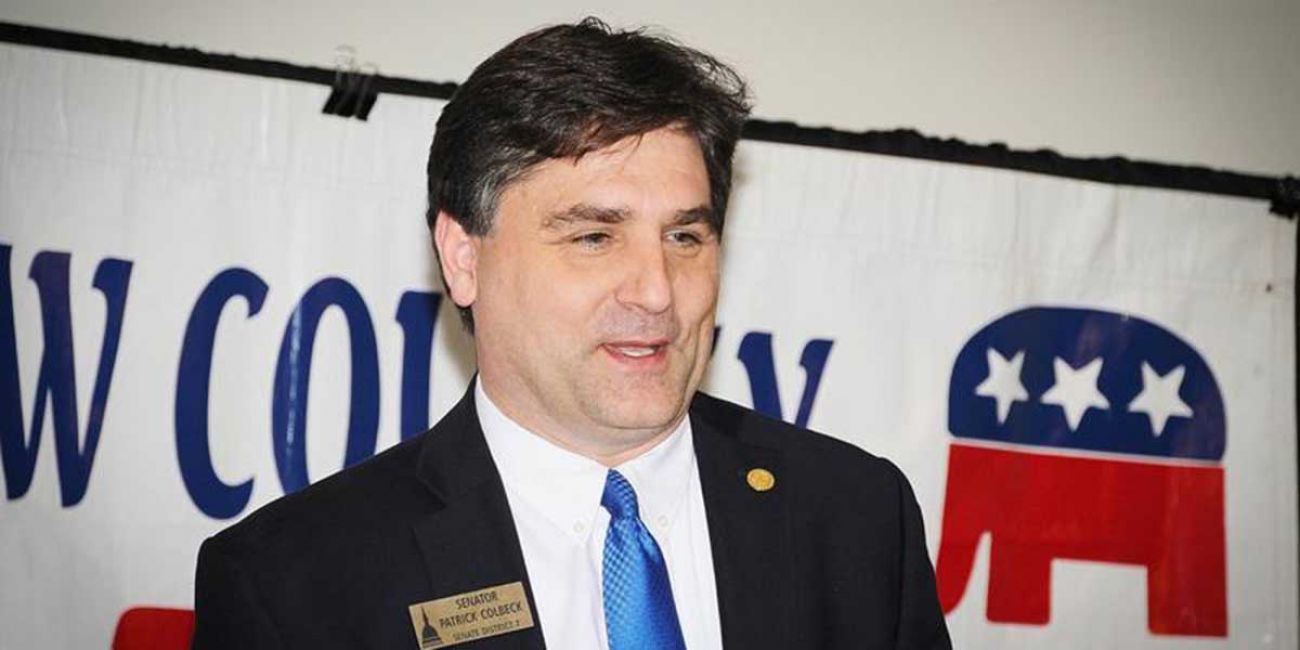 August 2018 update: Bill Schuette wins Republican nod for Michigan governor
One day after the field was set for the Michigan governor race, accusations of bigotry and identity politics have exploded to the surface.
Videos emerged online this week showing GOP governor candidate Patrick Colbeck's anti-Muslim speech about Democrat Abdul El-Sayed. Colbeck, a state senator from Canton Township, repeated unsubstantiated claims that El-Sayed, a doctor running for governor, had ties to the controversial Muslim Brotherhood in Egypt.
Related: Nine candidates file to run for Michigan's governor​, a few surprises for who didn't
Related: Michigan Truth Squad: Patrick Colbeck ties Right to Work to 500,000 jobs
Colbeck's remarks, which also claimed Muslims have a "jihad" plot to infiltrate the American government, were posted online late Tuesday in a series of videos first reported by Buzzfeed. That same day was the filing deadline for nine candidates running for governor.
By Wednesday morning, the statements were earning wide condemnation, from El-Sayed, the state GOP, and Michigan Democratic Party Chairman Brandon Dillon, who called Colbeck a "pathetic, bigoted fool."
Colbeck is one of four Republicans campaigning for governor. Lt. Gov. Brian Calley didn't comment, while Attorney General Bill Schuette and Dr. Jim Hines released statements that affirmed their support for the U.S. Constitution and civil discourse.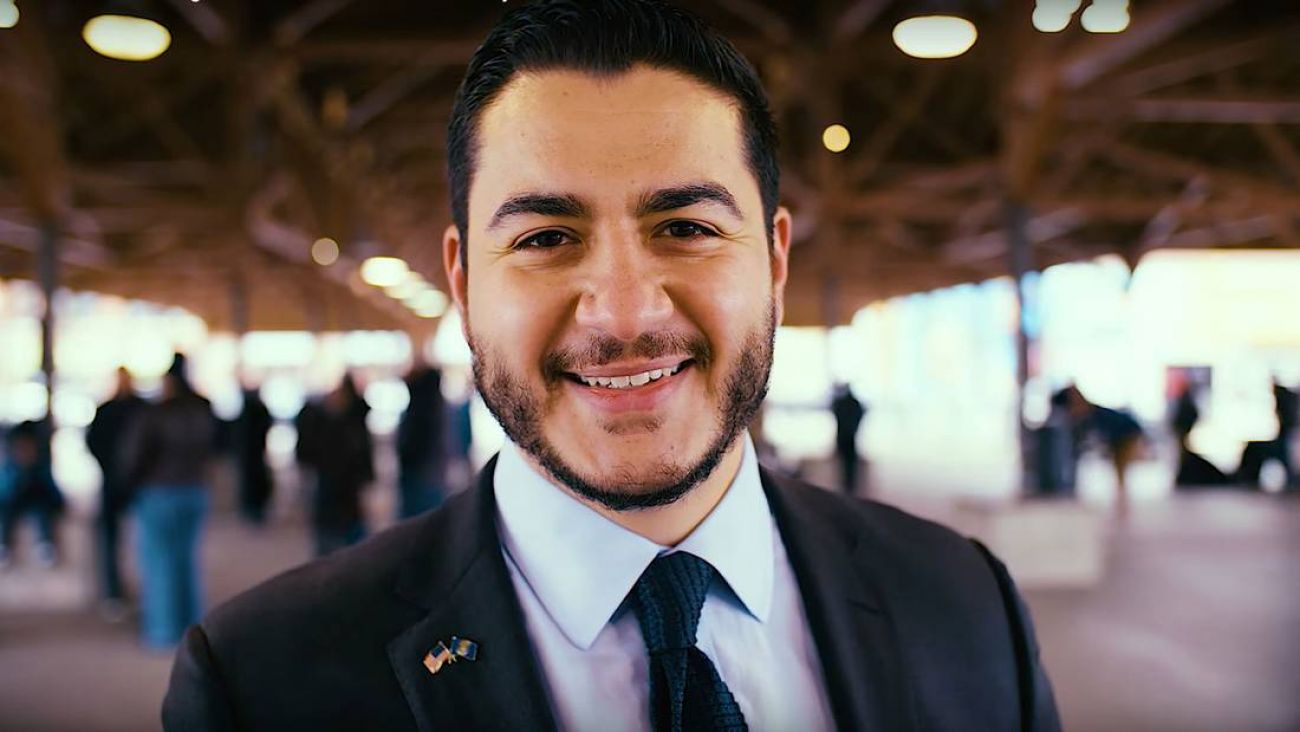 Colbeck's comments echoed the anti-Mexican comments of now-President Trump when he entered the presidential race in 2015, pollster Richard Czuba said. He said Colbeck's speech is proof that "flat-out crass bigotry has found a language with some in the Republican Party."
Czuba said Calley and Schuette face a dilemma: Condemning Colbeck, who is polling third, could alienate some Trump voters. Saying nothing leaves them vulnerable to criticism from Democrats in the general election, Czuba said.
"The risks for Schuette and Calley is do they get tainted by not challenging Colbeck's comments," he said.
El-Sayed, 33, an Ivy League-educated doctor, has spoken often about his faith since resigning as Detroit's health director last year to campaign for governor. Polling third among three Democrats, he's won glowing international press because he could become America's first Muslim governor.
El-Sayed, though, has been the target of memes online alleging he's part of a worldwide Muslim conspiracy.
"Any time really that you see a Muslim candidate for any sort of high office, you're going to hear this sort of thing, this sort of fever swamp conspiracy theories about how this person is a terrorist or is tied to terrorism," said Adrian Hemond, a Democrat and CEO and partner of Lansing-based advocacy firm Grassroots Midwest.
"I think it's really unfortunate, but I don't expect it to go away. There is a constituency for that."
In the videos, Colbeck told a group in April that only he can defeat El-Sayed.
Using slides, Colbeck calmly expressed fears that Muslims, through powerful lobbyists and ascendant politicians, were trying to bring "sharia law" to Michigan, "push Islam into our churches" and "exercise influence" over the entire state by reaching the state's top political post.
"There are a lot of pressures that are being applied in our society right now. You're seeing Muslim legislators in the state legislature and you're seeing also a push … at the local level," Colbeck said as he showed a slide with El-Sayed's photo.
"But we also have somebody that I will likely be running against in the general election, Dr. Abdul El-Sayed, whose parents apparently have ties to the Muslim Brotherhood back in Egypt. This is scary stuff."
In an email, Michigan GOP spokesman Sarah Anderson said the party isn't interested in peddling conspiracy theories.
"We categorically condemn any sort of hate speech, regardless of the source," she wrote.
Asked for comment about the statements, Schuette didn't mention Colbeck at all.
"Bill took an oath to defend the Constitution and enforce the laws of the State of Michigan and he believes that all people must be treated with dignity and respect," his campaign spokesman, John Sellek, wrote in an email.
Hines issued a statement Thursday saying he supports the U.S. and Michigan constitutions.
"Anyone elected to office in Michigan must swear (or affirm) to support both Constitutions. No one, regardless of faith, should be discriminated against," the statement read. "All people should be treated with dignity and respect. Senator Colbeck has taken that Oath twice and should understand this."
El-Sayed issued a statement saying he is an "unapologetic, proud Muslim and American" and called Colbeck's comments the "ugly face of white supremacy."
He said the state's residents don't care "how I pray, but what I pray for - and what I care about."
Later Wednesday, his campaign sent an email about Colbeck's comments to supporters and asked for donations.
"Look, America's never seen a Muslim governor before. We knew ignorant attacks would come our way," the email read, before promising to stay focused and fight for progressive causes.
Gretchen Whitmer, a former Senate minority leader and presumed Democratic frontrunner, said Colbeck's "decision to use fear and conspiracy theories in an attempt to discredit another candidate is unacceptable."
The other Democrat campaigning for governor, Ann Arbor entrepreneur Shri Thanedar, did not weigh in on the controversy Wednesday.
Colbeck did not back down. He defended his comments on Twitter and exchanging in a brief exchange with the Council on American-Islamic Relations, claiming it could find "no evidence of any innaccurate (sic) statements on my part."
On Friday, Colbeck issued a statement calling his assertions are true and saying he didn't deserve criticism from "Democrats and their allies in the media."
"Why such a backlash?... Well, there are really only two explanations – willful ignorance or deliberate deception," Colbeck's statement read. "Media outlets which continue to propagate all of the derogatory remarks directed towards me are guilty of one or the other. It is now time to hold those who are making these derogatory remarks accountable."
Dawud Walid, a Michigan representative of CAIR, said El-Sayed doesn't have ties to the Muslim Brotherhood, a group that would reject the candidate's support for gay rights and the legalization of marijuana.
Brian Began, a Republican and elections director for the group Grassroots Midwest, called the statements a "wacko conspiracy theory" and "sad and desperate reach for Patrick Colbeck."
GOP pollster Steve Mitchell said it's unlikely either Colbeck or El-Sayed will prevail in the August primary, and candidates don't need to respond.
"You're giving him a platform on an issue he doesn't need a platform for," Mitchell said.
We're not just a news organization, we're also your neighbors
We've been there for you with daily Michigan COVID-19 news; reporting on the emergence of the virus, daily numbers with our tracker and dashboard, exploding unemployment, and we finally were able to report on mass vaccine distribution. We report because the news impacts all of us. Will you please support our nonprofit newsroom?