Michigan GOP faces civil war after Trump. 'Our party's failing,' some lament.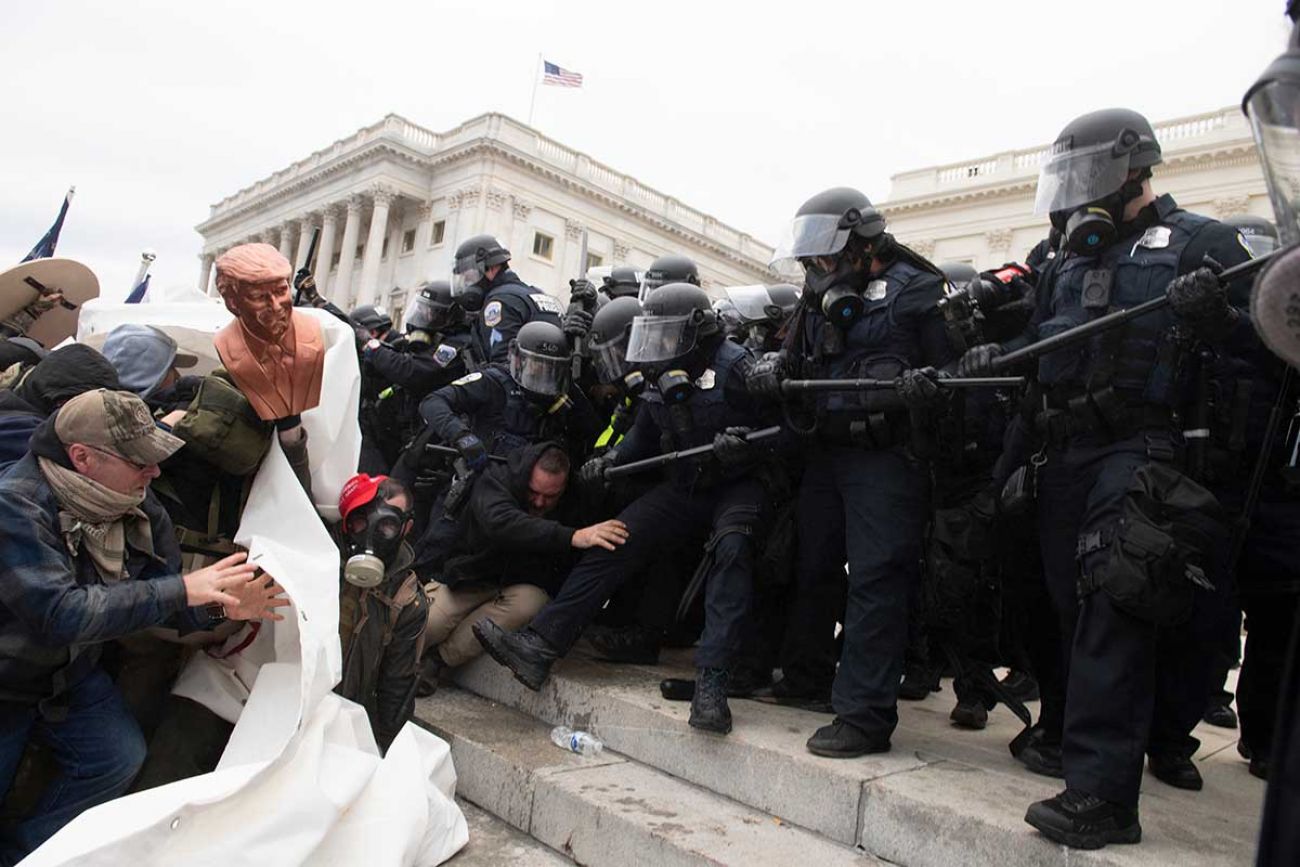 Following the Jan. 6 riots in the U.S. Capitol, Toyota said it would pause and assess political donations. It's given money to two of those who voted to overturn the election, U.S. Rep. Jack Bergman of Watersmeet in February and March, and another $1,000 to U.S. Rep. Tim Walberg of Tipton. (Shutterstock image)
Michigan Government
Michigan GOP faces civil war after Trump. 'Our party's failing,' some lament.
LANSING — Michigan Republicans are entering a critical election cycle in the midst of a civil war, publicly exposing rifts that experts say threatens to undermine otherwise favorable election dynamics for 2022.
Local parties are censuring Michigan Republicans who voted to impeach Trump for election lies that culminated in the Jan. 6 Capitol riots, and the former president is openly encouraging primary challenges that could drain resources from GOP incumbents in congressional seats the party hopes to retain.
"There's a lot of room for Republicans, but we've got to get away from the circular firing squad," said Rusty Hills, who ran the Michigan Republican Party from 2000 to 2003. "We cannot fall into that trap, because you will never win with that approach."
Related stories:
The divisions pit what Hills called the "governing wing of the party" — such as Ohio Gov. Mike Dewine — and a populist wing loyal to Trump and "mad as hell."
"Michigan is very much a microcosm for what's going on nationally. The party is very much in the midst of this, and it's not clear how this is all going to play out."
On paper, next year should be a good election for Michigan Republicans even though the GOP has not yet recruited any well-known candidates to take on Democratic Gov. Gretchen Whitmer, who was already three months into her campaign at this point in 2017.
Republicans may face a more competitive landscape because of redistricting, but midterm elections typically favor the party that does not control the White House. While Whitmer's approval ratings remain relatively high, experts say her aggressive response to the COVID-19 pandemic has given Republicans plenty of room to highlight policy distinctions.
But in recent weeks, Republicans have spent time feuding among themselves.
Republican U.S. Reps. Fred Upton of St. Joseph and Peter Meijer of Grand Rapids have been censured by local GOP parties for voting to impeach Trump, while the Hillsdale Republican Party censured Senate Majority Leader Mike Shirkey because members didn't feel he is conservative enough.
They are upset with him for supporting a ban on openly carried guns at the Michigan Capitol and what local officials called his "complete and utter surrender" to Whitmer and her COVID-19 orders in Lansing.
The Shirkey censure "really had nothing to with Trump" and is more about Republicans "deciding how they want their party to be run from here on out," said Hillsdale GOP Secretary John Smith.
"At the end of the day, whether it's Trump or a different president, it doesn't make a difference. We just recognize that our party's failing, and that's why you're seeing all these censures."
Patriot Party
In a Sunday speech at the Conservative Political Action Conference, Trump took aim at Upton, Meijer and other Republicans who voted for his impeachment, calling them out by name as "grandstanders."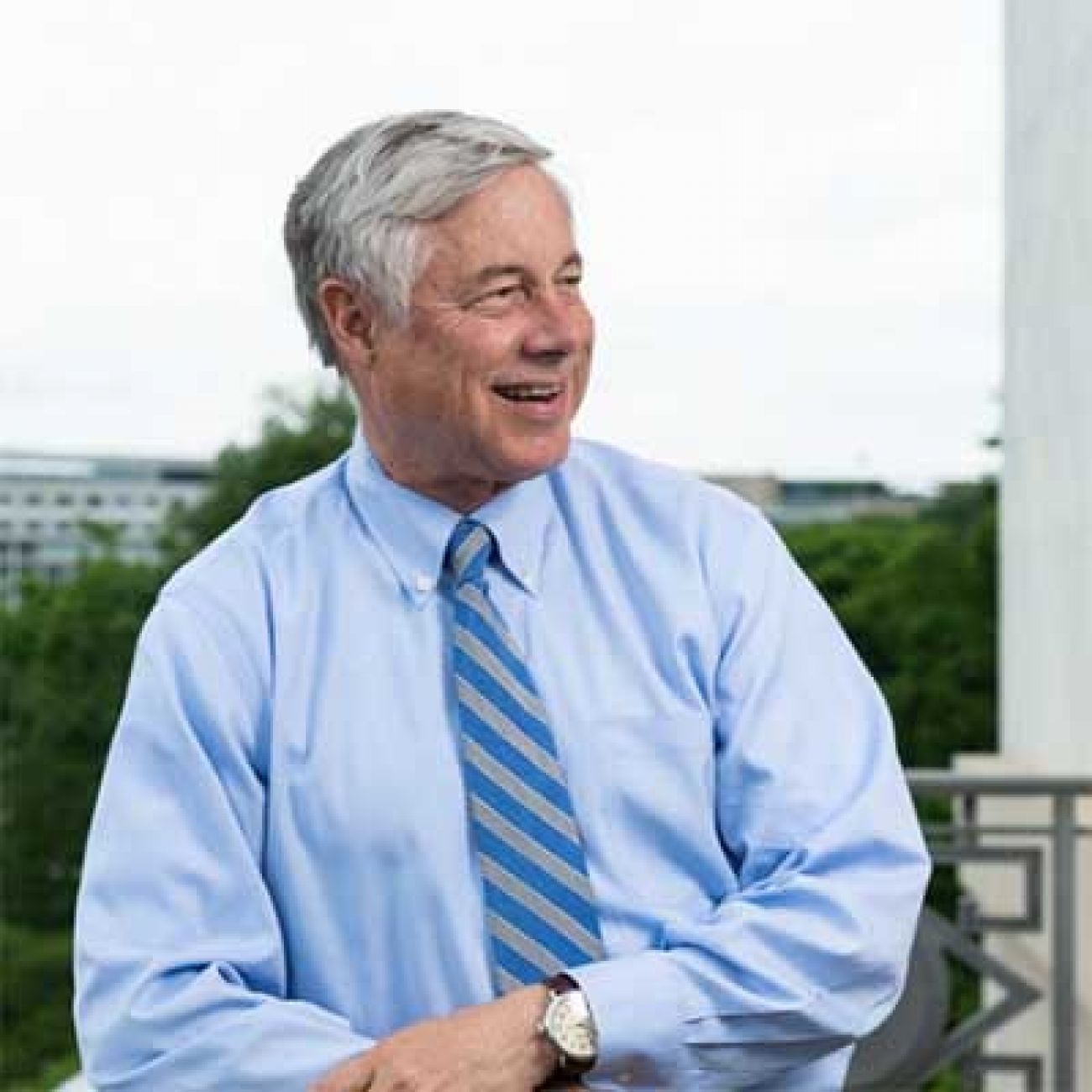 U.S. Rep. Fred Upton, R-St. Joseph, has been elected to represent west Michigan 18 times, but has been censured by Republicans in three of the six counties he represents. (Courtesy photo)
"Get rid of them all," Trump said, encouraging primary challenges.
Thoughts of forming a new political party united around Trump, however, were doused when the former president said that doing so "would divide our vote so you can never win." Instead, he made clear his intention to steer the Republican Party, which he predicted will "unite and be stronger than ever before."
But "something's got to change," said Brian VanDussen of Zeeland, a Trump supporter who is attempting to start a new "Michigan Patriot Party" to recruit like-minded candidates and voters.
VanDussen filed a draft petition with the Michigan Bureau of Elections last week and would need to collect more than 42,000 voter signatures to secure ballot access for Patriot Party candidates in future elections.
"What Trump did was help expose how deep the swamp really is, even on the Republican side," VanDussen told Bridge Michigan. "We keep thinking that we're voting in these conservative individuals, and in turn they're not, so something's got to change."
Candidates who run on the Patriot Party ticket would have to sign a contract vowing to uphold the platform or be removed, VanDussen said. The party may not be ready to field statewide candidates in 2022 but could still endorse Republicans aligned with its mission, he said.
The effort comes as some of Trump's biggest supporters have won leadership positions within the Michigan Republican Party, including co-chair Meshawn Maddock, who spoke at "stop the steal" rallies challenging the 2020 election results.
A new party is "not the solution," state Rep. Matt Maddock, a Milford Republican whose wife was recently elected co-chair of the Michigan GOP, said in a recent forum hosted by Stand Up Michigan, an advocacy group that formed last year to fight Whitmer's COVID-19 regulations.
He referred to himself as a "soldier" in an army that needs grassroots support to "keep us healthy, keep us fed, keep ammunition in our guns."
"We need every possible person standing behind us, because we are in a battle right now, and we're going to win this," Maddock said.
Censures
At the center of the storm in Michigan is Upton, the longest-serving member of the congressional delegation.
He's been censured by local Republican parties in three of the six counties he represents. The Allegan County resolution called Upton's impeachment vote "a betrayal of his oath of office and the core values of the Republican Party," while Cass County Republicans censured him twice.
One censure was for his impeachment vote, the other, on Feb. 24, came after the 18-term congressman voted to remove freshman GOP Rep. Marjorie Taylor Greene of Georgia from the House Education Committee because of her history of unfounded claims and past support for the QAnon conspiracy theory movement.
Cass County GOP officials called Upton's vote a personal attack on Greene, saying her claims "have not really been out of line with anyone else's comments" while arguing she is a target of cancel culture because she is "unafraid to speak out," according to the censure resolution.
Upton, who is typically diplomatic, unloaded in response:
Greene "taunted a Parkland school shooting survivor, argued that California wildfires were started by a Jewish space laser, accused Democratic politicians of running a pedophile ring out of a pizza parlor, and questioned whether 9/11 really happened," Upton said in a statement.
"Does the Cass GOP really think someone like that represents Republican values and should be serving on the education committee?"
Barely two months into office, Meijer has faced similar blowback in west Michigan, where he was censured by local GOP parties in two of the five counties he represents. He avoided a formal censure in the larger Kent County when Republicans deadlocked in an internal vote.
The freshman lawmaker, who was in the Capitol during the Jan. 6 breach, has stood by his vote for impeachment, saying he followed his "conscience" knowing there could be political ramifications.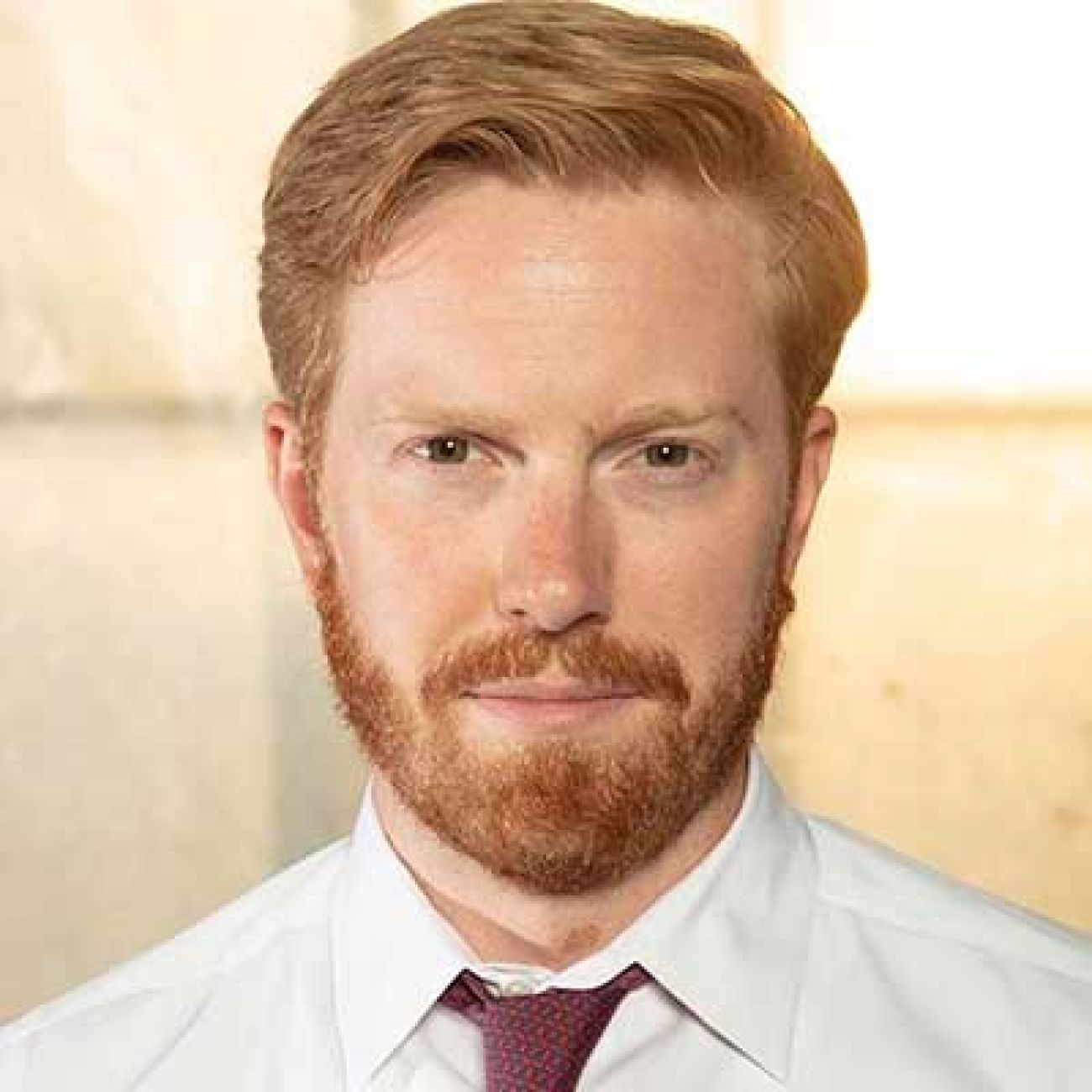 U.S. Rep. Peter Meijer of Grand Rapids took office in January and says he voted his "conscience" as one of 10 Republicans who voted to impeach former President Donald Trump. (Courtesy photo)
Meijer voted against removing Greene from committee assignments as an institutional matter but has criticized her for spreading conspiracy theories.
"If the Republican Party is one that coddles QAnon, gives into the darkest and move feverish corners of the online fringe, that is a sad and dangerous direction for the Republican Party to go in, and the country to go in," he said.
'Tough to watch'
Despite the high-profile censures, Upton still has loyalists throughout his district that supported his impeachment vote.
"I sent Fred a thank you text," said Aaron Miller, a former state lawmaker who is secretary of the St. Joseph County GOP.
"That definitely wasn't the majority reaction of the Republican Party, but I think there is a group that is willing to see the truth of how horrible (the Capitol insurrection was) and be willing to call it out on its face and applaud those who took an impeachment vote."
The Meijer and Upton censures have been "tough to watch," said Hills, the former Michigan GOP chair, who told Bridge he fears the public repudiations so early in a two-year term could have a chilling effect on lawmakers who voters entrust to make decisions once elected.
"We don't want to elect 110 representatives and 38 senators that are just slaves to the Fox 2 News poll tomorrow, because that's going to go up and down and sideways," Hills said, using the state Legislature as an illustration. "And so it pains me to see."
The party needs more leaders like Upton and Meijer who are willing to make a "principled" stand and try to shape public opinion rather than bending to it, said Josh Venable, a former chief of staff for the Michigan GOP.
"The Republican Party has been faced with this before, and they made a conscious decision in the past that we're not going to turn over the party to conspiracy theories," he said, referencing the 1960s purge of the ultra-right-wing John Birch Society, which had made wild claims that former President Dwight Eisenhower was secretly under control of communists.
Trump won more than 74 million votes in 2020, but "he's never won the popular vote" and has turned off voters in demographics with growing sway that could decide 2022 and future elections, including young professionals and families in urban centers, Venable said.
"We're bleeding people," he said. "They're not going to associate with the Republican Party because of the taint of Donald Trump. This is where the demographics are moving. And if we're ever going to be a successful party again, we've got to confront that now."
The 2022 election may be the "one thing" that can unite Republicans in the near term, provided the GOP is able to field credible candidates to take on Whitmer, Benson and Nessel, Hills said.
"Almost all the factions are still trying to sort out what does the Republican Party stand for, but at some point there's going to be two choices that people have to make," he said. "Are you going to vote for Whitmer, or the Republican alternative?"
The political infighting has strained old relationships in places like the 6th Congressional District, where local GOP officials have deep ties with Upton but spoke out against his impeachment vote.
"We didn't want to lose focus on the fact that Fred has been a very loyal, hardworking Republican congressman for decades," said former Chairman Vic Fitz, who spearheaded the district wide-letter signed by leaders in all six local counties.
There is "turmoil" in the Michigan GOP right now, but "I think it's something we will get through," Fitz said.
"The bottom line is that we're for conservative values and for limited government, and at the end of the day, that's what the focus of all Republican has to be, whether they're Trump supporter's, never-Trumpers or anything else," he said. "We need to pull together for the greater good."
Only donate if we've informed you about important Michigan issues
See what new members are saying about why they donated to Bridge Michigan:
"In order for this information to be accurate and unbiased it must be underwritten by its readers, not by special interests." - Larry S.
"Not many other media sources report on the topics Bridge does." - Susan B.
"Your journalism is outstanding and rare these days." - Mark S.
If you want to ensure the future of nonpartisan, nonprofit Michigan journalism, please become a member today. You, too, will be asked why you donated and maybe we'll feature your quote next time!