Michigan primary 2020: What you need to know, where to vote, absentee rules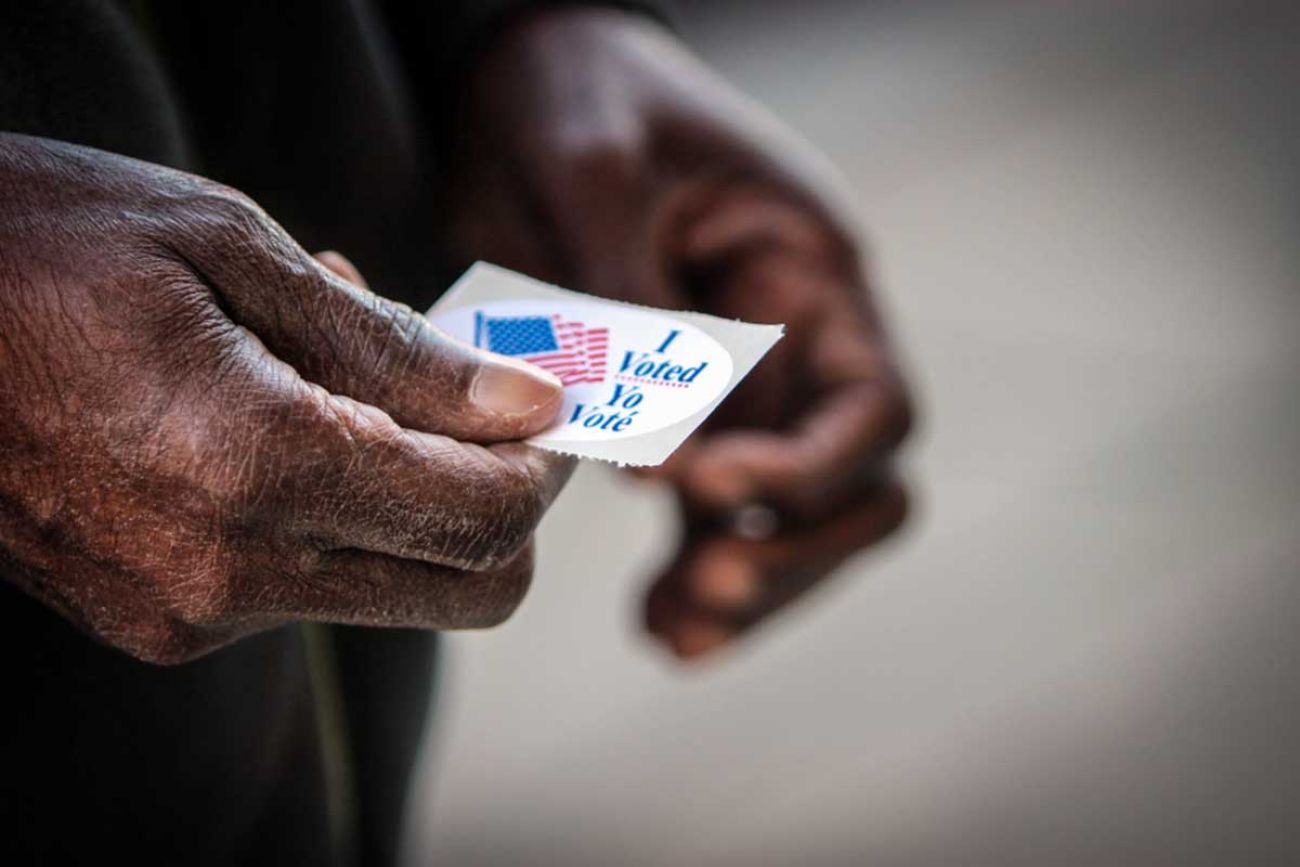 Michigan voters will head to the polls March 10 in the first major election since the state approved sweeping new voting rights in 2018.
From presidential candidates to local millages, there will be plenty of options for voters to consider.
So what do you need to know? We've got you covered.
Who will be on the March 10 ballot?
March 10 is Michigan's presidential primary election, during which voters of each party will choose their preferred nominee for president.
Democratic delegates — people who will officially vote for the candidates at the party's national convention — are awarded proportionally based on the number of votes each candidate receives. The Michigan Democratic Party has 147 delegates to send to the national convention in July.
Republican delegates will be awarded proportionally to candidates that receive at least 20 percent of the vote. If a candidate receives more than 50 percent of the primary vote, they receive all of the state's 73 Republican delegates at the national convention in August. That means President Donald Trump — whose only opponent will be former Massachusetts Gov. Bill Weld — is likely to receive all of the state's Republican delegates.
As of Feb. 25, Democratic presidential candidates include:
Former Vice President Joe Biden
Former New York City Mayor Michael Bloomberg
Former South Bend, Indiana, Mayor Pete Buttigieg
U.S. Rep. Tulsi Gabbard of Hawaii
U.S. Sen. Amy Klobuchar of Minnesota
U.S. Sen. Bernie Sanders of Vermont
Businessman Tom Steyer
U.S. Sen. Elizabeth Warren of Massachusetts
Seven other Democratic candidates and two other Republican candidates will also appear on the ballot, even though they are no longer running for president. That's due to a state deadline late last year for designating who would be on the ballot.
Local proposals will also appear on the ballot. You can see a sample version of the ballot you'll be voting on in March here by entering your information and clicking "view" under "Ballot Preview."
Depending on where you live, there may be a special election, such as in Flint. Most candidates for U.S. Senate, U.S. House, state House and other offices up for election in 2020 will not be on the ballot in March. Their primary is in August.
Can I vote for both Democrats and Republicans?
No, you can choose only one party. When you arrive at the polls or request an absentee ballot, you must indicate your preference in writing before you receive a ballot. It will show only the candidates for that party.
You can choose between a Democratic ticket, a Republican ticket, or a ticket that shows just local proposals. Both of the party tickets will include local proposals.
How do I vote absentee? Can anyone do it?
Yes, any eligible voter can vote with an absentee ballot, due to changes in election law put in place by a statewide ballot initiative that passed in 2018.
To request an absentee ballot, fill out this form, print it out and mail it to your local clerk. You can find the address of your local clerk by punching in your information here. It must be received by the clerk no later than 5 p.m. on the Friday before the election, March 6. You have until 8 p.m. on Election Day to fill out the ballot and return it to the clerk's office in person or through the mail.
If you're already registered at your current address, you can also request an absentee ballot in person at your local clerk's office any time up until 4 p.m. on the day before the election, March 9.
Make sure the signature on your return envelope matches your signature on file with the Secretary of State's office. If someone helped you fill out your ballot, they must also sign the return envelope. The only people who can legally deliver your ballot to the clerk's office are you, a family member, someone living in your household, a mail carrier or an election official.
You can check whether they received your mailed ballot by contacting your clerk's office.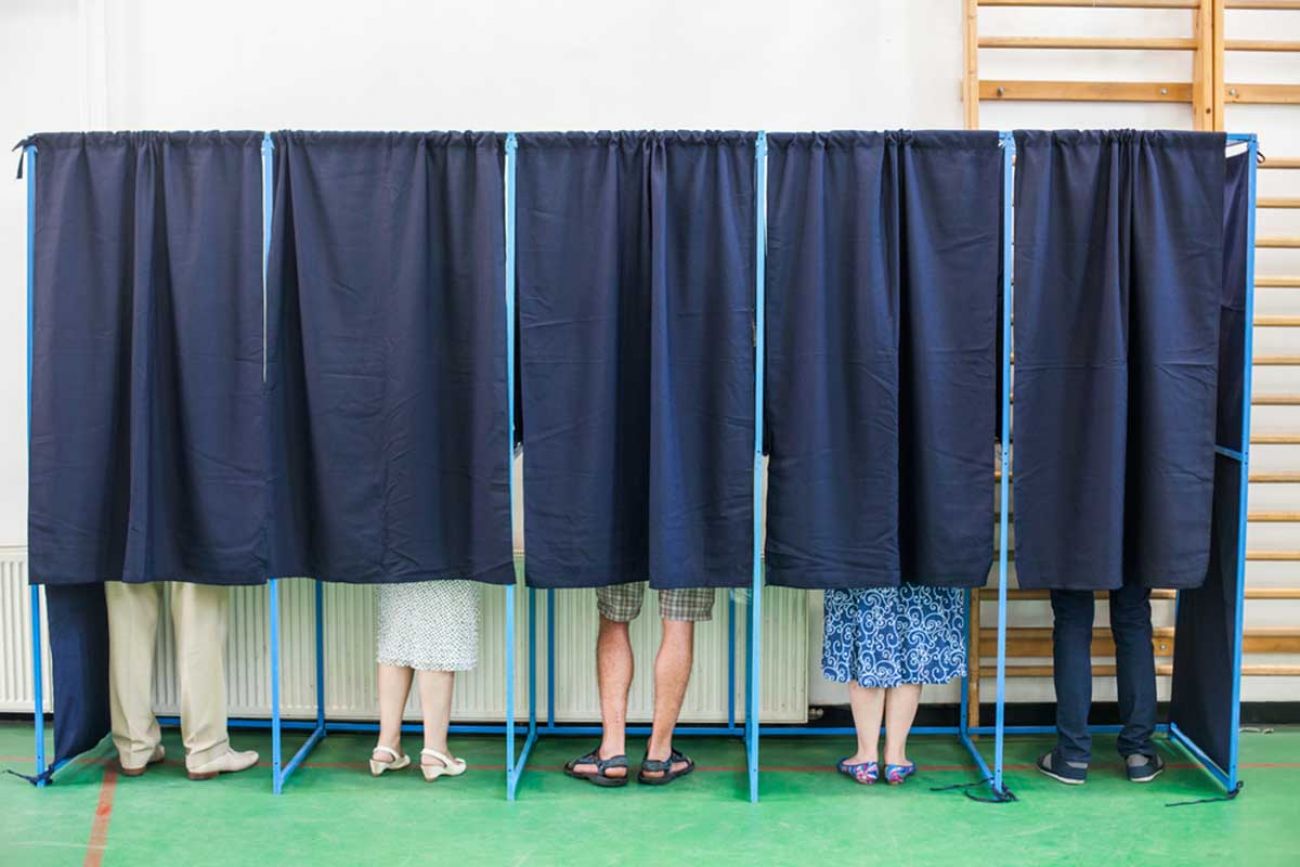 Are absentee votes counted?
Yes, absent voter ballots are always counted. Elections officials count absentee ballots on Election Day, along with the ballots cast in person at the polls.
Is no-reason absentee voting changing how many people vote absentee?
Yep. With just more than two weeks to go until the March primary, local clerks had sent out around 73 percent more absentee ballots than at the same point in 2016, according to the Michigan Department of State.
You can see the changes in absentee ballot trends in your city or township here.
How do I change my vote if I've already voted absentee and change my mind or my candidate drops out?
Send a written, signed request to your local clerk for them to "spoil" your ballot and send you a new one in the mail. Your request must get there before 2 p.m. on March 7. If you want to vote at the polls instead, say so in your letter to the clerk.
You can also tell your clerk to spoil your ballot in person until 4 p.m. on March 9, the day before the election. While you're there, you can get a new absentee ballot or tell your clerk you'll vote at the polls.
If you decide you want to change your absentee vote on Election Day, you're out of luck. Officials can begin counting absentee ballots once the polls open at 7 a.m., so it's too late to change your vote on March 10.
I'm not registered to vote, or I'm not sure if I am. How do I register?
Find out if you're registered to vote by entering your information here. If you are not registered, it will say "no voter record matched your search criteria" at the top of the page.
Because the March 10 primary is within two weeks, you can no longer register to vote online. But you can register to vote up to and on Election Day at your local clerk's office.
Go to your clerk's office and say you'd like to register to vote. You must take something proving where you live. It can be electronic (for example, in an email). The proof of residency can include:
a Michigan driver's license or state ID
a current utility bill
a bank statement
a paycheck
a government check
another government document
If you're already registered but just need to change your address, you can do so using any of the above proofs of residency at your new local clerk's office, vote at your old precinct one more time (and get it updated after the election — you can do this only once), or request an absentee ballot from your old clerk's office.
It's Election Day. Can I still register to vote and cast a ballot?
Yes. Go to your clerk's office before 8 p.m. on Election Day and tell them you need to register to vote. Then, you can cast a ballot there in the clerk's office. It will technically be an absentee ballot, which will be counted just like all other ballots cast that day.
You cannot register to vote at your polling place on Election Day.
I want to vote in person. How do I find out my precinct? And when are the polls open?
If you've already registered to vote, check out your polling place by entering your information here. Polls are open from 7 a.m. to 8 p.m. on March 10.
I'm a college student. Should I vote where I attend school or at home?
It's up to you, but you can choose only one.
If you'd like to vote in your college town but are registered to vote in your hometown, update your voter registration at the local clerk's office using one of the proofs of residency listed above.
You aren't required to vote at the address listed on your driver's license, but updating your voter registration will cause a change of address for your driver's license. Once you update your address, the Department of State will send you a new address sticker to put on your license. If you have an enhanced ID, the state will send you a new card.
Can people in jail or prison vote? What about people who have been convicted of felonies in the past?
People who are currently serving a sentence in jail or prison cannot vote.
People who are in jail or prison but have not yet been convicted — for example, awaiting trial — are entitled to vote.
Everyone is eligible to vote after serving their sentence, including those convicted of felonies.
Do I need to show my license to vote?
No. If you don't have a photo ID or forgot it, you can still vote. You just have to sign an affidavit saying you don't have it with you.
However, you will be asked to provide a photo ID when you go to the polls. If you have one, it can include:
Michigan driver's license or state-issued ID card
Driver's license or personal ID card issued by another state
Federal or state government-issued photo ID
U.S. passport
Military ID with photo
Student ID with photo from a high school or university
Tribal identification card with photo
Your photo ID doesn't have to have your address on it.
Can I get a ride to the polls?
You can get a ride to the polls from friends and family, but it is illegal for people or groups to hire transportation for others to the polls in Michigan.
This provision is currently the subject of a lawsuit in federal court against the state. If the court sides with the group challenging the law sometime this year, it could be legal to hire rides for others by the time of the November general election.
Can I take a selfie in the ballot booth? How about a photo of my ballot itself?
No, it's illegal to take a photo of yourself or anyone else inside a polling place.
But under a 2019 settlement with the state, you can take a photo of your marked ballot while you're inside the voting booth and share it online. You're only allowed to share it once you're at least 100 feet away from your polling place.
Only donate if we've informed you about important Michigan issues
See what new members are saying about why they donated to Bridge Michigan:
"In order for this information to be accurate and unbiased it must be underwritten by its readers, not by special interests." - Larry S.
"Not many other media sources report on the topics Bridge does." - Susan B.
"Your journalism is outstanding and rare these days." - Mark S.
If you want to ensure the future of nonpartisan, nonprofit Michigan journalism, please become a member today. You, too, will be asked why you donated and maybe we'll feature your quote next time!