What Michigan schools will look like under Governor Whitmer or Schuette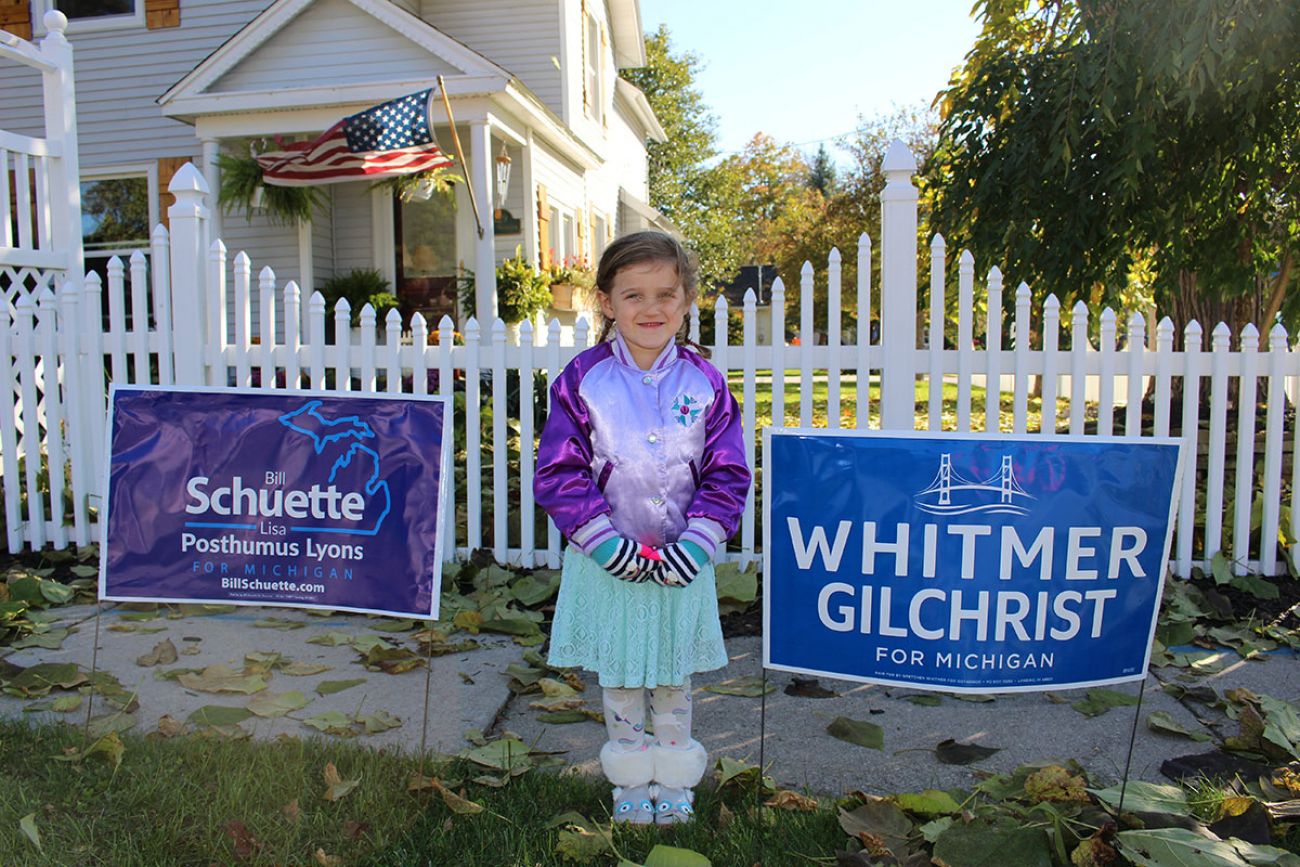 November 6: Gretchen Whitmer projected winner in Michigan governor race
Four-year-old Gia Tramontana enters kindergarten in 2019. She's already getting prepared ‒ she can count to 30, and has a purple backpack adorned with a unicorn.
She'll walk into an elementary school in DeWitt the same year a new governor enters the governor's office a few miles south in Lansing. Gia's success in school, and the success of either Gretchen Whitmer or Bill Schuette in office, are inexorably linked.
Michigan's schools are flailing. Student scores are in the bottom third of states by most measures, and the bottom half in all. The percentage of Michigan adults with college degrees is below the national average.
Whitmer, the Democratic candidate for governor, and Schuette, running on the Republican ticket, have made improving Michigan schools a major focus of their campaigns. And both have ambitious education policy recommendations that could lead to notable changes in the state's public school system.
Promises made from debate stages and policy papers on campaign websites don't always translate into laws. Many reforms recommended by the two major-party candidates would require legislative approval, new funding or both.
But those proposed policies are the best clue voters have to compare the academic futures their sons and daughters might have under the divergent plans of the gubernatorial candidates.
How Michigan schools fare under those plans, assuming they are implemented, will have a substantial bearing on the success of Michigan going forward.
More personally, those policies also will leave an indelible mark on the school years of Gia and the about 100,000 other Michigan children who will enter kindergarten as the first generation of students shaped by Gov. Schuette, or Gov. Whitmer.
Bridge spoke with nine Michigan education policy experts not affiliated with either campaign to get their predictions about what schools would look like under the two candidates.
Some of the candidates' policy proposals match recommendations of the dozen education reports issued in Michigan in recent years, while others have a partisan bent. None are likely to show results, positive or not, until, at the earliest, the end of the first four-year term of the winner.
What follows are predictions of what Michigan schools would look like under a Schuette and Whitmer administration, based on their policy proposals and their likely ramifications.
Gov. Bill Schuette's schools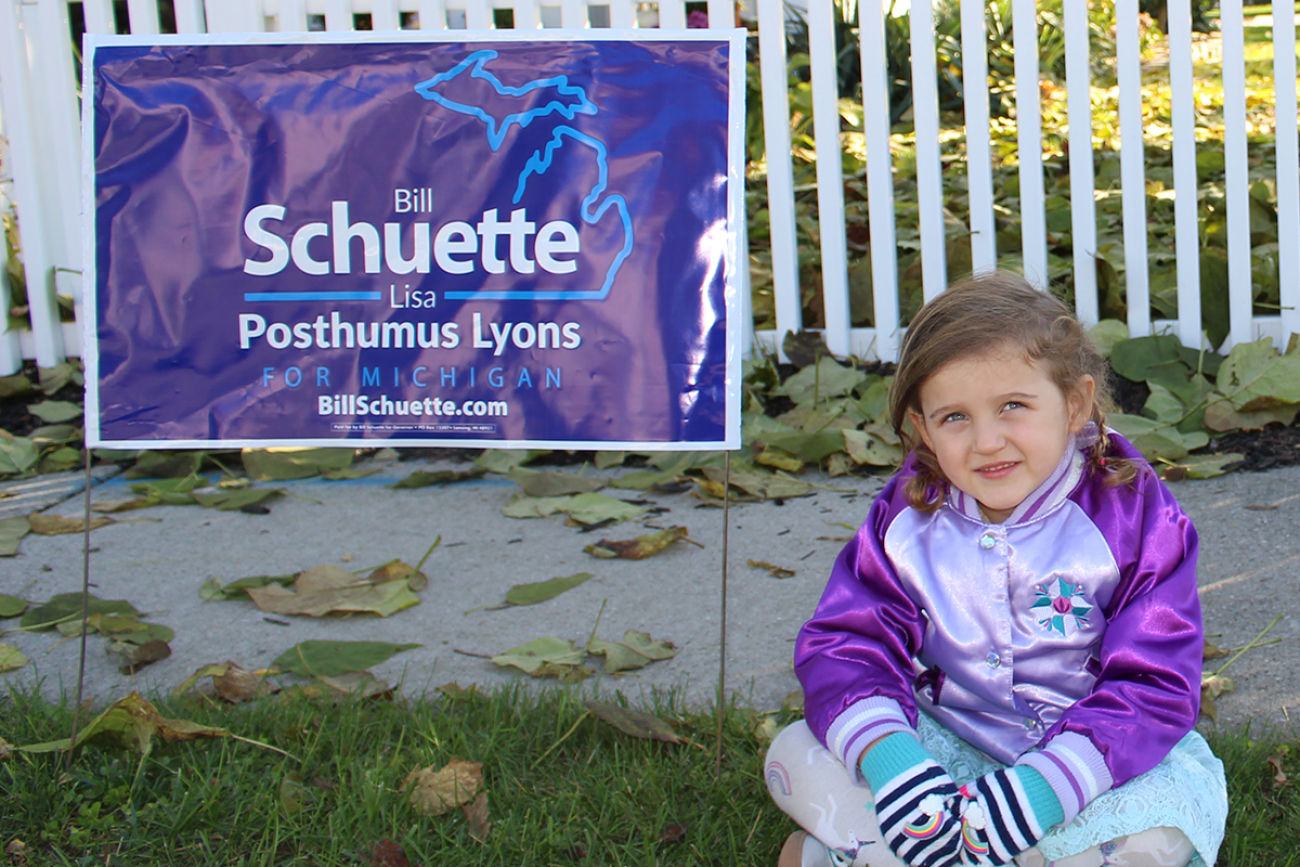 Under Gov. Schuette, Gia will walk into an elementary school in the fall of next year that is already different from what students experienced the year before. Schuette proposes a massive effort to improve early literacy, which includes placing a specialized reading coach in every elementary to train and support classroom teachers to more effectively teach reading. Early literacy is viewed as a predictor of later academic success, and the majority of Michigan's third-graders are not reading at grade level.
First-graders will get library cards. If Gia's school under-performs in reading tests, the school may get a "dedicated reading instruction center," though education experts who spoke to Bridge were uncertain if that meant a library.
There could be more books on shelves in early elementary classrooms, particularly in schools that no longer have a staffed school library, as a means to encourage reading skills.
Those in-classroom bookshelves will likely vary among schools, districts and counties under Schuette's proposed public-private partnership plan, which seeks to entice business and philanthropic groups to pony up for school literacy services.
Such a system helps keep a check on taxpayer money going to new school services. But it also means schools in communities that are home to thriving businesses and charitable organizations (Grand Rapids and Kalamazoo, for example) are likely to get more resources than schools in rural Michigan.
When the school year ends, lower-income classmates at Gia's school may get financial assistance to attend summer reading camps.
All these literacy efforts build toward third grade, where, beginning in 2020, third-grade students will face a high-stakes test: show that they can read at a second-grade level or higher, or face the real possibility of being retained in grade. That "read or flunk" law is now on the books, and Schuette wants to keep it. So more kids will be held back, meaning thousands will be in school for an extra year.
Parents at Gia's school will also pay more attention to how the school is performing in every grade. If Schuette has his way, schools will be graded on an A-to-F rating system. If Gia's school earns an A, it may get rewarded with extra money; if it earns an F, it eventually may be shut down and Gia's parents will need to look for another school.
Her family might get financial aid for transportation costs to that new school, which may have bear little resemblance to her old school, because Schuette would give greater priority to local control over state control.
Because of term limits, Schuette would leave office when Gia and her classmates are in seventh grade. But if his policy positions continue through her senior year of high school, she'd have more opportunities for career tech classes and apprenticeships than are now available.
Schuette's plan calls for "restor(ing) a healthy balance between career and college preparation in our schools." That likely means less time in high school classrooms for some students, and no increased emphasis on college prep or student financial aid. It could also mean more non-college-going students coming out of high school with skills and certifications to make a middle-class living, and more college-going students working full-time jobs while attending college part-time.
You can read Schuette's education plan here.
Gov. Gretchen Whitmer's schools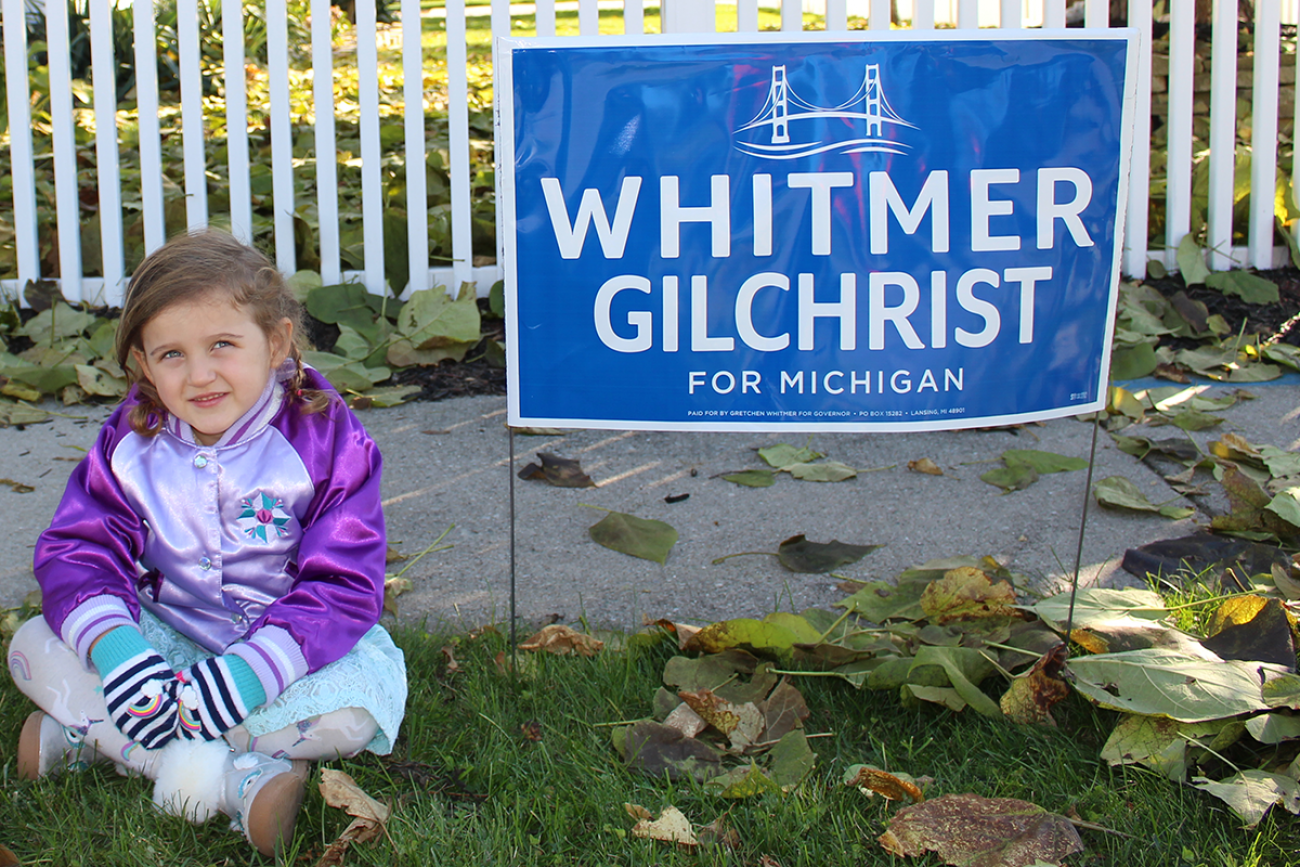 If Whitmer's policy proposals were already in place, Gia would be in taxpayer-funded, full-day preschool this year.
Whitmer proposes universal pre-K for Michigan 4-year-olds, phasing in the expansion over her four-year term as governor by gradually expanding the state's Great Start Readiness Program, which now offers full-day pre-K only to children from low- and moderate-income homes.
The Democratic candidate's education plan expands services for even the youngest of children, from in-home nurse visits for infants to increased state subsidies and eligibility levels for high-quality child care. She marks the "first 1000 days of a child's life," long before they enter kindergarten, as vital to improving Michigan's school performance.
Those types of early services would cost money – at least $100 million for GSRP expansion alone – but would likely result in fewer students starting kindergarten behind more affluent classmates and fewer placed in special education, because of the positive impact of catching problems early.
Once in elementary school, Gia and her classmates would be exposed to more support staff than currently exist in most schools – more literacy coaches, counselors and nurses.
One thing Gia likely wouldn't see in school is a gun. Whitmer would ban guns in schools for everyone other than trained, licensed law-enforcement officers.
In a Whitmer public school system, Michigan's third grade "read or flunk" policy would be revoked. Whitmer says students shouldn't be penalized because adults haven't figure out how to help them read. There would be fewer standardized tests and more reliance instead on school work done over the course of the year.
Gia's academic experience and expectations would be more consistent between schools and communities across the state in a Whitmer administration than under Schuette, whose preference is for local control over state and federal "bureaucrats."
All high schoolers would have access to two years of debt-free college or post-secondary training if they have good high school grades and attendance and are involved in community service.
Perhaps the biggest change in schools would be something students might not notice. Whitmer would change Michigan's school funding formula to provide more per-pupil funding for students who are more expensive to teach – English language learners, special education students and children from low-income households, for example.
Related: 2018 Bridge Michigan Voter Guide: Links to our relevant election coverage
The effect: Schools in urban and rural areas would likely get more money per pupil from the state than affluent suburban districts, with the hope of increasing academic performance in communities where it is lagging now.
Changing the funding model, universal pre-K, additional counselors and reading specialists and a big increase in scholarships for post-secondary education all costs money. Likely, taxpayers such as Gia's parents, or the companies where Gia's parents work, will pay more taxes for those school improvements.
You can read Whitmer's education plan here.
Schuette/Whitmer common ideas
No matter who wins Nov. 6, Gia's school can expect to see more adults than before the election.
Both candidates say they want to add early literacy coaches. Schuette wants more community members in schools to help with reading. Whitmer would add more counselors at all levels of school.
Both candidates expect to use school buildings beyond the normal school day, with Whitmer proposing offering nutrition, dental and medical services for families, and Schutte suggesting adult education.
Both want to rebuild career tech programs in high schools, with Schuette proposing a digital hub for student internships and apprenticeships, and Whitmer requiring seniors to complete a post-graduation career plan before graduation.
The candidates agree college education departments can do a better job preparing new teachers for Michigan classrooms. Schuette wants more emphasis on literacy training; Whitmer encourages more evidence-based classroom strategies.
Both agree on one more thing: Michigan's schools aren't doing enough to prepare kids like Gia for the future.
Gia can't wait to grow up. She boasts that she's four and a half, not four, even though her birthday was just two months ago. Next year will bring a lot of changes for her, the 1.5 million students in Michigan schools, and whichever politician enters the governor's office in January.
Only donate if we've informed you about important Michigan issues
See what new members are saying about why they donated to Bridge Michigan:
"In order for this information to be accurate and unbiased it must be underwritten by its readers, not by special interests." - Larry S.
"Not many other media sources report on the topics Bridge does." - Susan B.
"Your journalism is outstanding and rare these days." - Mark S.
If you want to ensure the future of nonpartisan, nonprofit Michigan journalism, please become a member today. You, too, will be asked why you donated and maybe we'll feature your quote next time!