Articles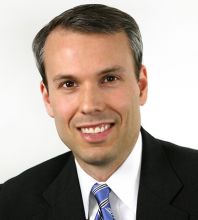 A former rival assails Schuette, citing a forthcoming study in a Harvard legal journal showing Schuette has given less attention to consumer protection efforts than attorneys general in most states.
A video by Attorney General Bill Schuette suggests he successfully pushed for new laws on repeat offenders and to get 1,000 more cops in Michigan. Only the first effort actually became law.
Democratic challenger Mark Totten takes the gloves off and sets them on fire in painting Bill Schuette as a right-wing zealot.
Pages