Articles
A patchwork of temporary roads fixes makes companies hesitant to invest heavily in Michigan
It's back to work for Michigan's Legislature. A Bridge guide to the biggest issues lawmakers are likely to face this fall
Lansing is getting rid of antiquated criminal laws and addressing the Courser and Gamrat mess. But a roads fix must wait until the fall.
A state House bill is proposing EV owners pay up to $100 more in registration fees to help fund the state's roads plan. Automakers counter that buyers should be given incentives to buy alternative-fuel cars, not penalties.
House Republicans adjourn for the week after failing to square their measure with a bill passed by the Senate.
Critics say legislative leaders should be meeting now with Gov. Snyder to hash out permanent roads fix for Michigan. But House prefers to wait to see what the Senate comes up with first.
Wish lists and bottom lines at the Mackinac Policy Conference.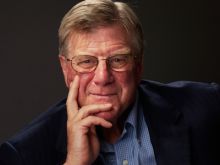 Like the aftermath of a sudden spring snowstorm, the ground is blanketed with various proposals to fix Michigan's roads. And most have something else in common with spring snow: They're likely to have melted into the ground once the sun comes out.
Fuel or sales tax hikes are favored options among 300 Metro Detroit business owners and managers polled after Proposal 1 flopped on the state ballot this month.
The Michigan Legislature will consider a Republican bill this week, with lengthy negotiations expected leading into the summer.
Think the counties with the poorest roads were more likely to vote yes? Think again. This is being called a historic defeat for a reason.
With the resounding defeat of Proposal 1 on Tuesday, it's unclear how Michigan's deteriorating roads will be fixed.
An economist lists the problems with Proposal 1, and finds them, as a whole, too worrisome to justify a yes vote on May 5.
Most of the claims about the May 5 ballot question are generally based in fact. But this ad gilds the lily with its apocalyptic warning.
Pages