Opinion | The miseducation of Michigan: How state fails kids in black history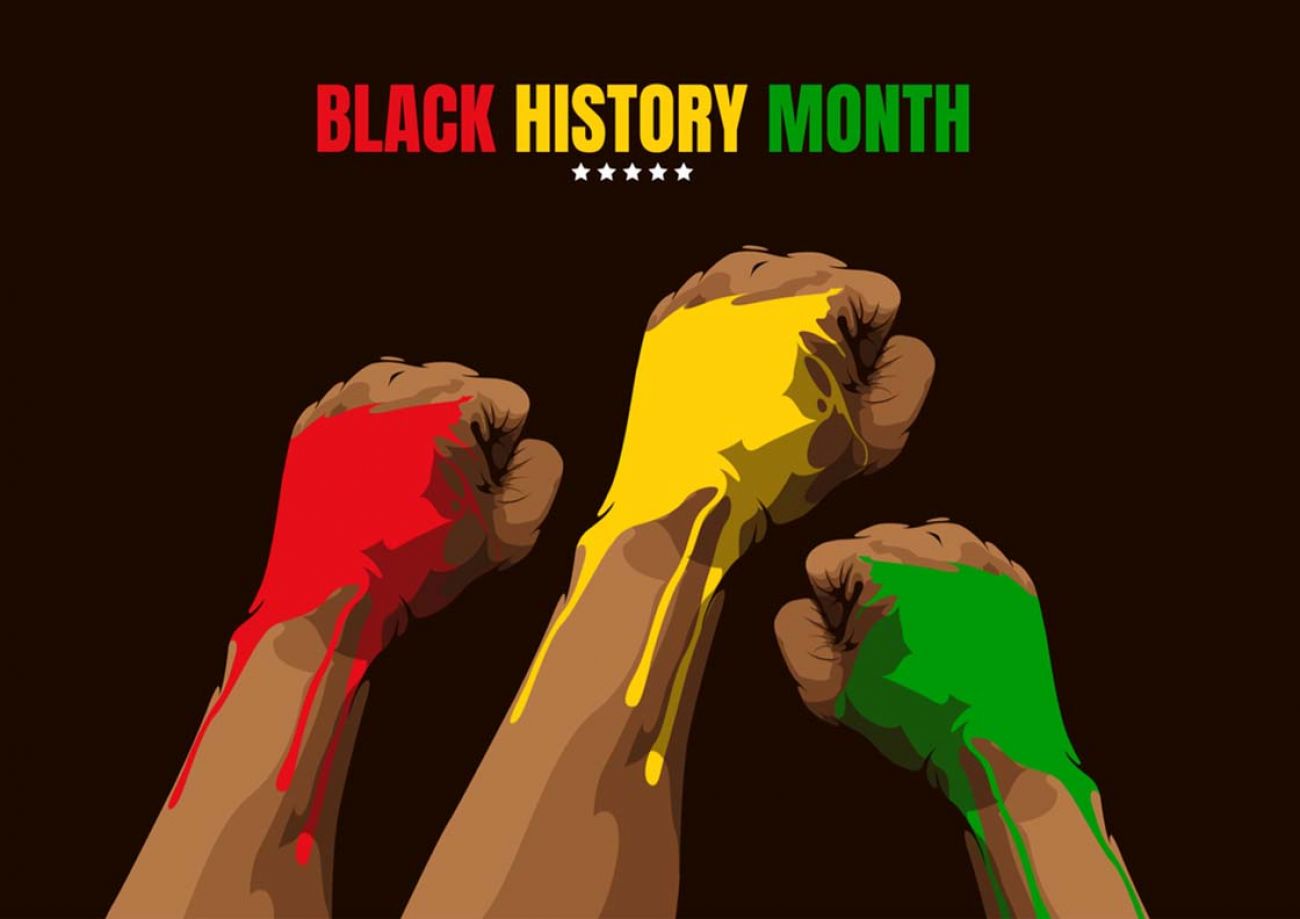 Talent & Education
Opinion | The miseducation of Michigan: How state fails kids in black history
Update: I am the Michigan teacher removed from teaching African-American history
My son was in school for barely 15 minutes on the first day of this trimester when he snuck his cell phone out of his pocket and sent me a text.
He was stunned by the syllabus of his African-American history class at Groves High School in Birmingham.
"This a part of the curriculum…," his text message read, and he attached a photo of a page from the syllabus.
It read, "Unit 4- From Civil Rights to Today":
"Boyz 'N the Hood"

"Inside the Bloods and Crips," a documentary

Readings, including "The New Jim Crow"
These were the planned classroom topics the teacher listed to cover the past 50 years of African-American history: an R-rated fictional movie about gang banging, a documentary about gang banging and a reading on mass incarceration.
Update: Birmingham superintendent apologizes for African American history class
Other topics such as school segregation, affirmative action and the rise of African-American political leadership were listed as readings for students to research on their own, seemingly minimizing their importance.
The syllabus also listed several documentaries and other R-rated movies including, "Do the Right Thing," a fictional movie by Spike Lee about a race-based neighborhood clash that ends in a melee after police choke a black man to death.
Radio Raheem and Doughboy aren't historical figures. Yet they were to be taught in history?
The characters in those films - Radio Raheem and Doughboy - aren't historical figures. Yet they were to be taught in history?
I have never seen my kid's U.S. history class devote an entire unit to gangs and prison or movies about them. There are no showings of "The Godfather" or "The Untouchables" in American history class, to my knowledge.
I had to wonder: Was this class being taken seriously? Or was this an example of why less than a third of students in Michigan pass the state social studies test?
Nowhere were there planned classroom lessons on other seminal events of the past 50 years, from the fight over school busing and affirmative action to the rise of African-Americans as a political force ‒ those were merely optional research topics for students.
While reading my son's text, I could feel my face get warm as my blood pressure rose. All I could think was, "What kind of miseducational nonsense is this?"
In fact, there's a lot of miseducation when it comes to teaching social studies, including African-American history, in Michigan.
Black History Syllabus from Groves High School in Birmingham. ​
As shown by last year's controversy over proposed changes to statewide social studies standards, few academic issues as are volatile as what's taught – and what's not – in those classes. A furor erupted after Bridge Magazine reported that conservatives led by then-state Sen. Patrick Colbeck proposed removing references to gay rights, Roe v. Wade and climate change from state standards that set expectations for what students are to learn in each grade.
The proposed social studies changes also downplayed the role of the NAACP in history and claimed the Ku Klux Klan was "founded as an anti-Republican organization and not an anti-black organization."
After a series of public meetings and pushback from state school board member, the state went back to the drawing board to revise the revisions.
When it comes to African-American history, the 72-page Michigan high school social studies standards guide uses the term "African-American" three times, listing that students should know about the Trans-African and Trans-Atlantic slave trade, post-Civil War struggles and civil rights movement.
The standards list nothing about what students need to know about African-American history post-civil rights movement.
Which may help to explain how my son, a senior at Groves, and daughter, a sophomore, ended up in a class where the teacher presented a thin list of lesson plans to cover the past 50 years of African-American history and used fictional movies as a teaching tool.
Over the course of two weeks following my kids' first day, students, staff and parents - including me - voiced concerns about the class and the teacher's comments. Students say the teacher, who is white, used the N- word in recounting dialogue from a racial incident he had witnessed. I had vigorous debate with a few teachers and parents over when, whether and how the word can be used in historical or educational context.
Ultimately, the overriding complaint about the movies on the syllabus led the district to replace the African-American history class syllabus, and another teacher took over the course.
"Administration took steps to ensure that the course revisions submitted in August were implemented as approved and consistent with our culturally responsive teaching practices," Anne Cron, spokeswoman for Birmingham Public Schools, wrote in an email.
I'm sure Birmingham Public Schools would like for that to be the end of it.
But as Black History Month unfolds this month and schools ramp up teaching about the subject, there's still plenty of disagreement across the state and nation about how best to teach the subject.
Should African-American history lessons focus on the struggles such as slavery and the civil rights movement but not also give greater attention to the accomplishments of African Americans?
Some teachers suggest that focusing heavily on the oppression of African Americans is a limited approach that boosts the myth of white superiority.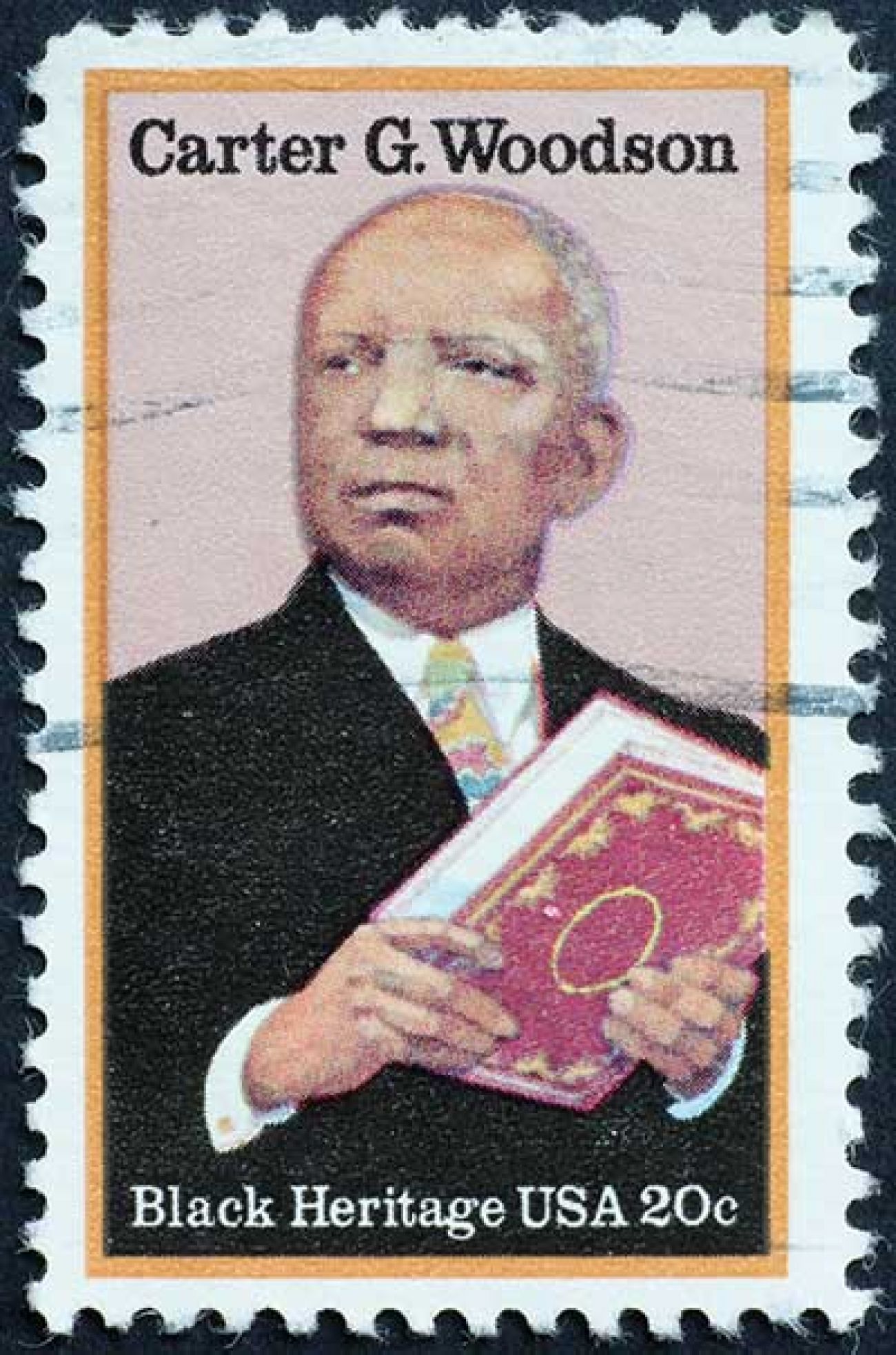 "If you teach the Negro that he has accomplished as much good as any other race he will aspire to equality and justice without regard to race," Carter G. Woodson wrote in "The Miseducation of the Negro." He founded Negro History Week, a precursor to Black History Month.
"Such an effort would upset the program of the oppressor."
Then there's the question of whether African-American history is mistaught in general history classes. Only 8 percent of U.S. high school seniors in a survey last year listed slavery as the root cause of the Civil War. Another U.S. survey showed 40 percent of Republicans said schools teach too much black history.
How we teach in Michigan
We can do better. We have to.
In Michigan, test scores for fifth-graders in social studies – which includes history – were the worst among all subjects, with less than a third of students showing proficiency in social studies.
The Michigan Department of Education sets general standards but allows local school districts to determine how to meet them, said Linda Forward, senior executive policy adviser to the agency.
Michigan's social studies standards broadly list topics teachers should cover. But individual districts decide what resources and lessons to use. The Michigan Department of Education doesn't even track what classes, such as African-American history, schools choose to teach, making it difficult to gauge how the subject is taught around the state.
State standards recommend teachers use primary and secondary sources to teach about African-American history, such as letters, diaries, maps, documents, narratives, pictures, graphic data. The standards even recommend the use of historical stories and videos to describe ways people can learn about the past.
Nowhere does the state recommend using fictional movies - like "Boyz n the Hood" - to teach history.
Teachers typically are given academic freedom to craft lessons based on students' needs, Forward said. But, she added, "I can't tell you what any one district is doing versus another one. We leave that in the hands of the local school district."
The Michigan Department of Education is now working on updating standards for what the state expects children to know in social studies, including the history of race, religion, politics and gender identity. It could take as many as five years to update the state's social studies standards and develop and implement a new test, Forward said.
Michigan is not alone in its struggle to teach social studies, or African-American history.
Most states do a "woefully" inadequate job of teaching about African-American history, specifically civil rights, the Southern Poverty Law Center wrote in a 2014 report. The report gave 20 states, including Michigan, an "F" for failing to integrate essential information into the social studies curriculum.
Henry Louis Gates, Jr., historian and Harvard University professor, wrote in the report that the history of race and African-Americans must be elevated in schools nationwide.
"Want to have a meaningful 'conversation about race?'" he wrote. "That conversation, to be effective and to last, to become part of the fabric of the national American narrative, must start in elementary school, and continue all the way through graduation from high school. It must do this in the same way that the story of the Mayflower, the Pilgrims, the Puritans, the 'City Upon a Hill' and the key, shaping stories and myths about ourselves were formulated for us through the school curriculum."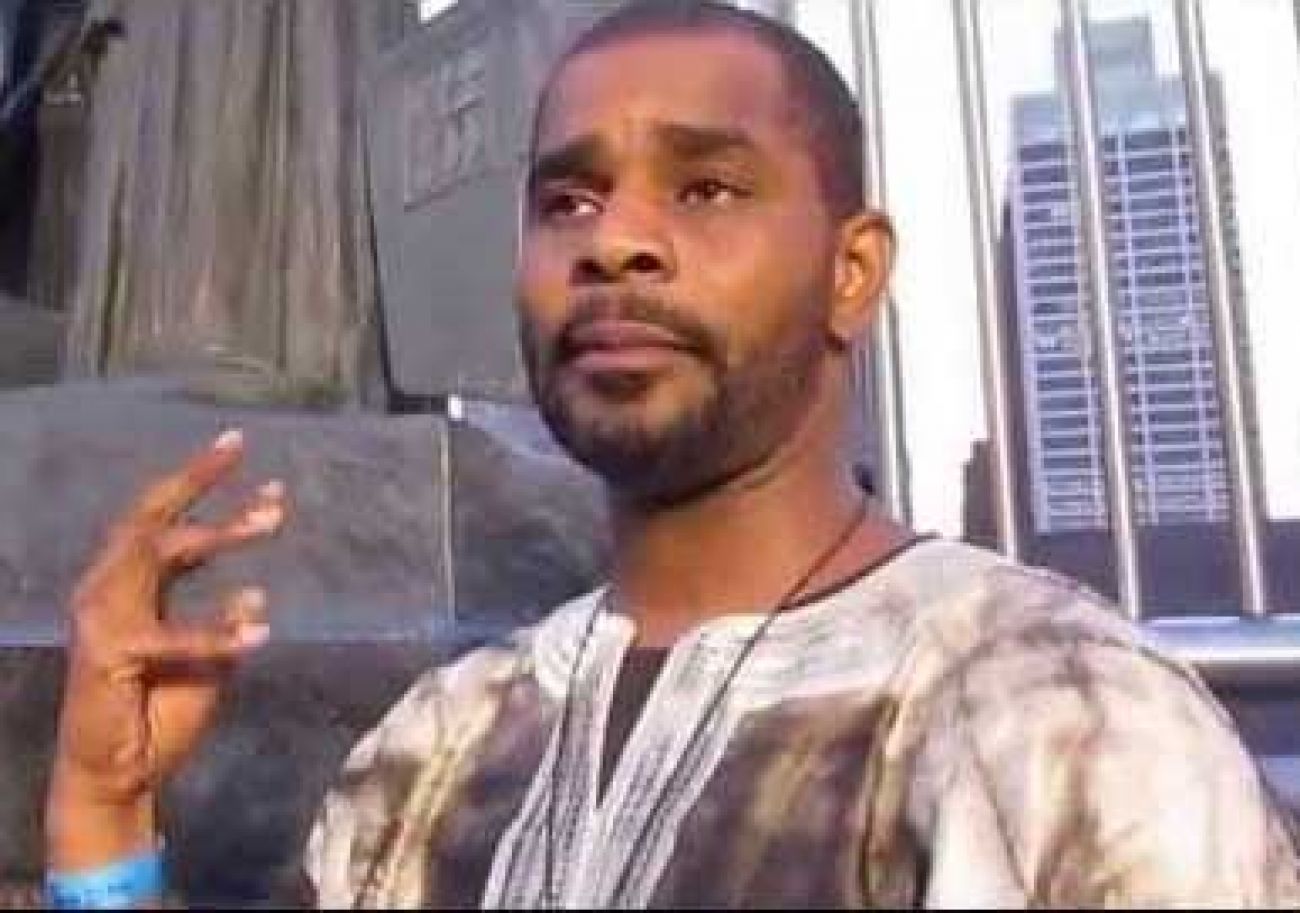 Jamon Jordan, who taught school for 20 years and is president of the Detroit branch of the Association for the Study of African-American Life and History founded by Carter G. Woodson, says more schools will have to deal with racial topics as the suburbs become more diverse.
I shared with him my children's syllabus and he questioned several topics on it – as well as how social issues are taught generally in Michigan schools.
"Sadly, these districts don't know what to do with these black people coming to their districts," Jordan said. "And even in an African-American history class, (African-American history) gets marginalized and pushed to fringes and ghettoized."
My kid was called the n-word
In the 10 years my kids have attended Birmingham Public Schools, a district that is 78 percent white, they have experienced racism.
White kids have called each of them the N-word more than once; "Khalil is a (N word)" was written on the elementary school bathroom wall in pencil when my son was in fifth grade. Last year, a girl in my daughter's class told this joke:
"Why don't more African-Americans have PhDs? They're too busy working for their masters."
It's not just Birmingham.
In December, a student left a noose in the boys' locker room in Troy. Last fall, a white assistant principal was suspended after she said the Farmington Harrison High cheerleaders, who were mostly African-American, looked like strippers. A few years ago, a Bloomfield Hills teen videotaped other students calling him racial slurs on a school bus.
The list goes on.
But to me, the syllabus in my kids' African-American history class and the statewide social studies debate are in some ways worse than the racist attacks of children. This class and, by extension, the statewide social studies debate and abysmal test scores are part of the reason our kids not only fail social studies tests, but engage in socially unacceptable behavior.
We are miseducating children.
I would expect social studies courses that respectfully teach history will go a long way in teaching sensitivity and reducing racist incidents.
Arthur Jack, leader of the Birmingham African-American Family Network, a group that advocates to reduce the achievement gap between white and black students, said the district should have explained plans to prevent objectionable content from reaching the classroom moving forward.
"Problems will reoccur without an accountable systematic approach that leads to closure," said Jack, whose daughter is in the African-American history class. "I expect similar problems to recur at some point in the future."
What's a parent to do when sensitive issues like this arise?
Send a copy of "Race Rules: Navigating the Color Line," by Michael Eric Dyson, renowned academic who is a native of Detroit, to every social studies teacher?
Lobby for all teachers to get cultural competency training?
Start a hugging campaign?
The moral of the story is, in order to properly educate our children we need to be unafraid of tough conversations.
We need to take racial, cultural, gender and religious competency in our classroom lessons and among our teachers seriously.
We all live in a community where we do not have open dialog about the historical context of race ‒ or gender or religion or politics.
Until we can take these issues seriously starting with honestly tackling the shortcomings within our education system, our social studies scores will continue to tank, our children will continue to display bigoted behavior and our students will continue to be miseducated.
Only donate if we've informed you about important Michigan issues
See what new members are saying about why they donated to Bridge Michigan:
"In order for this information to be accurate and unbiased it must be underwritten by its readers, not by special interests." - Larry S.
"Not many other media sources report on the topics Bridge does." - Susan B.
"Your journalism is outstanding and rare these days." - Mark S.
If you want to ensure the future of nonpartisan, nonprofit Michigan journalism, please become a member today. You, too, will be asked why you donated and maybe we'll feature your quote next time!