The real state of Michigan education: Improving outcomes costs money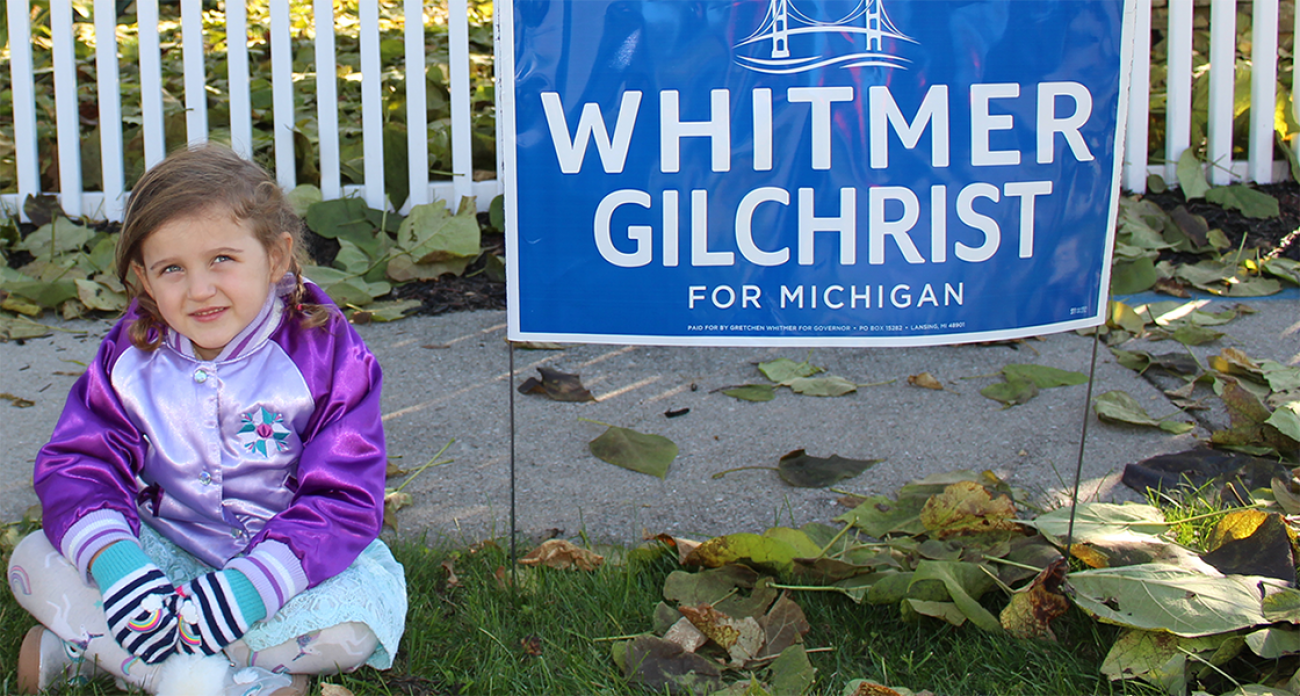 The real state of Michigan
See the issues and choices Gov. Gretchen Whitmer must confront in two other critical areas as she delivers her first State of the State address Tuesday:
Feb. 13: Eight ways Gov. Whitmer vows to improve Michigan in State of the State
Reaction: Republicans to Whitmer: Where's the cash? Doubts on climate plan.​
Education likely will be a major topic in Gov. Gretchen Whitmer's first State of the State address Tuesday.
And for good reason.
Michigan's schools are in the bottom third in the nation in student achievement. There is a wide and stubborn achievement gap between low-income students and their wealthier classmates. Many public universities are more expensive yet have lower graduation rates than similar schools in other states. Quality child care is as expensive for some families as tuition at the University of Michigan.
"You'll hear a lot about education during my State of the State on Feb. 5, and you'll see my plan," Whitmer said at a January event in Clare.
Bridge spoke to nine school leaders, advocacy groups and State Board of Education members about what they'd like to see Whitmer propose in the State of the State. While they proposed an assortment of reforms, there were commonalities that many believed could help improve education in Michigan.
Related: See what Michigan teachers say about the state of education
Most likely would involve more money. That may not be an easy lift in Michigan, which ranks dead last in school funding growth over the past quarter century and, likely as not, would require more revenue from a Republican-controlled Legislature.
Sen. Wayne Schmidt, R-Traverse City, chairperson of the K-12 and Department of Education Appropriations Subcommittee, Sen. Lana Theis, R-Brighton, chairperson of the Education and Career Readiness Committee, Sen. Kim LaSata, R-Bainbridge Township, chairperson of the University and Community College Appropriations Subcommittee, and Rep. Pamela Hornberger, R-Chesterfield Township, chairperson of the House Education Committee, did not return calls for comment.
But here are educators top suggestions for improving outcomes in K-12 and beyond:
Hire more school counselors
Michigan ranked 47th in the nation in the number of K-12 students per counselor, at 729 students per counselor in 2014, according to the American School Counselor Association. Michigan is 45th in the degree of change in student-counselor ratio between 2004 and 2014.
Counselors are stretched so thin, particularly at low-income schools, that many have little time to help individual students find their right path after they graduate from high school. That's a big deal in a state that is below the national average in the share of adults with college degrees. Access to school counselors increases college enrollment.
To reach the national average of 482 students per counselor, Michigan schools would need to hire about 1,100 more counselors. A rough estimate of the cost: $80-100 million more per year.
Boost child care assistance
Michigan is notoriously stingy with child care assistance for working families, and support for increasing aid is growing among CEO's and Republicans because of the impact on the state's workforce.
Michigan invested in pre-K education several years ago, expanding the state-funded Great Start Readiness Program to enroll more four-year-olds from low- and moderate-income families to help prepare them for kindergarten. But the state ranks among the worst in the nation in financial support for children ages 0-3 ‒ a period when the brain develops rapidly. High-quality child care can help children be better prepared to enter school - an issue in a state that lags most of the nation in academic achievement.
Beyond the long-term benefit for student achievement, increasing state support for child care would likely boost economic development. Some working-age adults don't enter the job market because of the high cost and low access to quality child care.
March 5: Six big proposals in Gretchen Whitmer's first Michigan budget
Michelle Richard, vice president of Lansing-based Public Sector Consultants, urges Whitmer to hike the income eligibility limit for child care assistance, which now stands at 130 percent of the federal poverty level, or $27,729 for a family of three. Advocates recommend increasing the assistance cap to at least 150 percent of the federal poverty line ($31,995) and eventually higher.
Richard also recommends that the state increase the subsidy paid to child care providers for care of children qualifying for state aid – which is also among the lowest rates paid to providers in the nation.
"We need to ensure our child care system is strong," Richard said.
Revamp and boost college financial aid
Michigan ranked a dismal 38th nationally in state financial aid per college student, doling out the equivalent of $266 per student in the 2015-16 academic year, when all in-state students are taken into account. The national average was $790 per student, almost triple Michigan's spending. Ohio spent more than $1,000 per student.
When adjusted for inflation, financial aid has plummeted 63 percent since 2002, the year many of this fall's incoming freshman class was born, according to the Michigan Association of State Universities.
Financial aid matters because it's Michigan's low- and moderate-income families who are least likely to attend college. If Michigan is going to increase the percent of adults with college degrees, a good place to start would be to make college more affordable to those who now hesitate to go because of cost.
Dan Hurley, executive director of the Michigan Association of State Universities, urges Whitmer to pump up the Michigan Competitive Scholarship, which offers $1,000 per academic year to students who qualify academically (a 1,200 SAT score or better), and have a demonstrated financial need. Hurley argues that $1,000 isn't enough to make a significant dent in college costs. For example, the net cost at Michigan State University for a student from a middle-class family (earning between $48,000 and $75,000 a year) is over $19,000.
Currently, state aid also doesn't help many adults who are returning to college after dropping out. Financial aid stops 10 years after high school graduation, so anyone over age 28 doesn't qualify even for the small amount of aid the state provides students. That's a big problem in a state where about one in four adults have some college credit but no degree, and market forces are shifting away from manufacturing and the lifetime earnings between those with some college experience and those with a degree amounts to hundreds of thousands of dollars.
In her campaign, Whitmer went even further, suggesting that Michigan offer two years of debt-free post-secondary education or skills training. That's similar to what Tennessee offers – two years of tuition-free attendance at a community or technical college.
"I truly believe there is no greater return on taxpayer investment than higher education," said Hurley. "Not just in much more earnings for those who earn a degree, but less need to spend state resources on those who earn a degree."
Scrap our school funding formula
Michigan funds public schools primarily through a per-student allowance, which currently is $7,871 for most districts. That allowance is the same for children from poor families, wealthy families and families who don't speak English at home, even though the cost of a good education varies wildly between kids. Children from low-income families and English language learners often enter school behind academically. To try to close the learning gap, schools need extra staffing.
Among the recommendations made in 2018 by a group made up of business, community and school leaders, the School Finance Research Collaborative, was that Michigan should replace its current school funding model for an equity-based system that would give schools more money for low-income students, English language learners and special education students.
That works in other states. For example, Minnesota spends about the same amount per pupil as Michigan, but routes more of its funding to low-income schools. Florida spends less than Michigan, but provides more money to schools with low test scores than schools with high test scores, so those schools can hire additional staff. Students in those states perform better academically than students in Michigan, according to the National Assessment of Educational Progress, often called the "nation's report card."
"I would hope we could look at our funding model and create an equitable system," said Casandra Ulbrich, chair of the State Board of Education and a Democrat from Rochester Hills.
Added Ron Koehler, assistant superintendent at Kent Intermediate School District, "For too long, we've failed to invest in our children and have pursued a one-size fits all funding formula that ignores the needs of many children. It's time for us to recognize that all children are different, all have individual needs, and every school district has unique characteristics based on the students and communities they serve."
Doug Maibach, Chairman of Barton Malow Enterprises and a member of the School Finance Research Collabortive, agreed. "I hope to hear Gov. Whitmer discuss the need for a more equitable school funding system that serves the unique, individual needs of all students, whether that means college, technical school, apprenticeships or jobs upon high school graduation," Maibach said. "This new approach should serve the wide-ranging needs of all students, regardless of income, learning challenges or other circumstances."
Other recommendations from those who spoke to Bridge include:
A "children's cabinet" that would put officials from various state departments such as Michigan's Department of Education and Department of Health and Human Services that deal with children's issues into the same room. Often, departments work in silos and don't know what other departments are doing, said Robert Dorigo Jones, communications director of advocacy group Michigan's Children.
"It's not a good system for information sharing," Jones said. "Other states have done a better job of finding ways for departments to work together."
A defined college attainment goal. Tennessee has a "Drive to 55," which is a goal of having 55 percent of adults with a post-high school certificate or degree by 2025; Texas has 60x30, a goal of 60 percent post-high school credentials by 2030.
Advocacy groups have promoted a goal of 60 percent of adults with post-high school credentials by 2025, but Brandy Johnson, executive director of Michigan College Access Network, said the goal has not been codified by state leaders. Michigan is one of only nine states without a college attainment goal set in writing by the governor or legislature.
Only donate if we've informed you about important Michigan issues
See what new members are saying about why they donated to Bridge Michigan:
"In order for this information to be accurate and unbiased it must be underwritten by its readers, not by special interests." - Larry S.
"Not many other media sources report on the topics Bridge does." - Susan B.
"Your journalism is outstanding and rare these days." - Mark S.
If you want to ensure the future of nonpartisan, nonprofit Michigan journalism, please become a member today. You, too, will be asked why you donated and maybe we'll feature your quote next time!