Rich-poor achievement gap won't budge. Is investing in teachers an answer?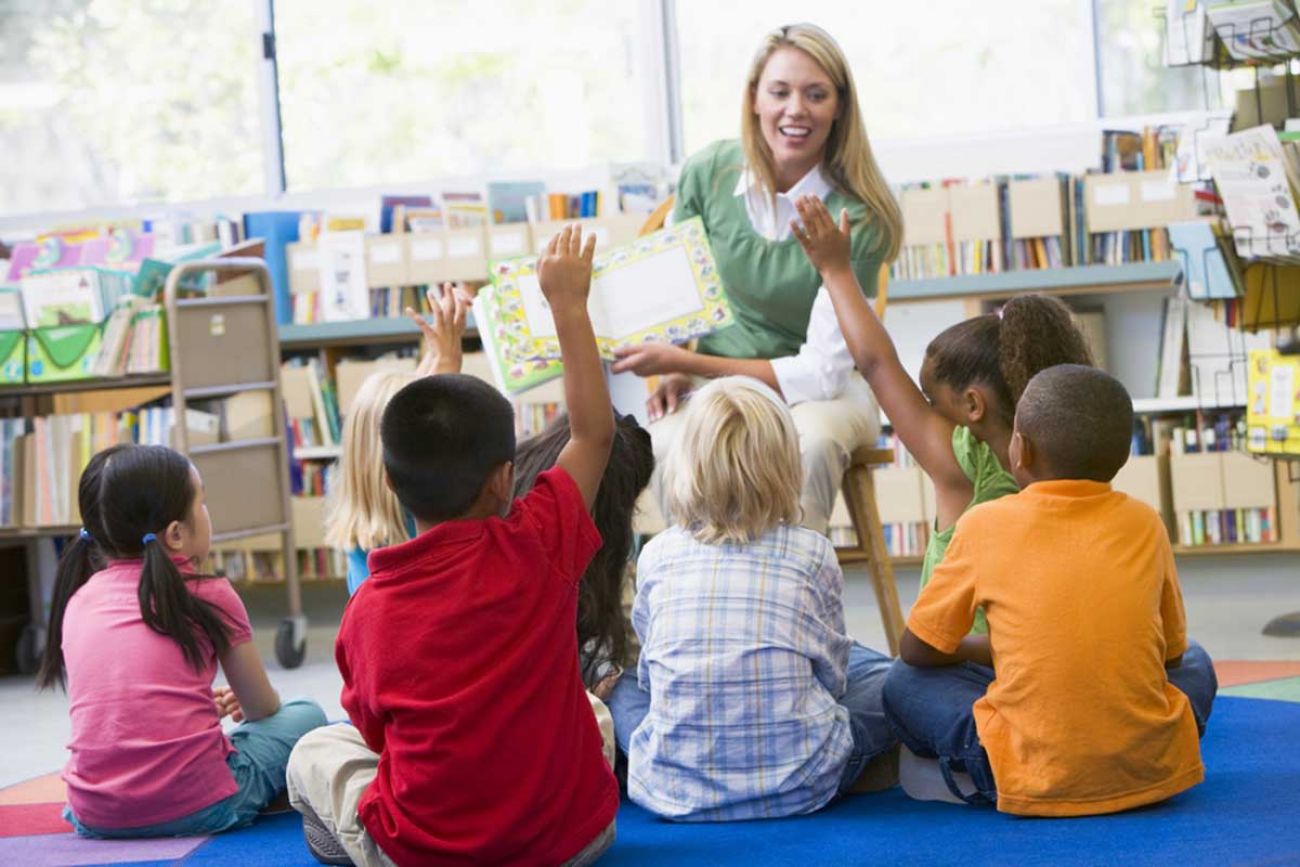 Despite decades of efforts, the achievement gap between rich and poor students hasn't budged in the United States for a half century, or in Michigan since at least 2000.
That's the sobering finding of a national study released this week examining test scores dating back to the 1970s, and a Bridge analysis of Michigan student scores on the National Assessment of Educational Progress (NAEP) since the turn of the century.
Michigan Gov. Gretchen Whitmer's administration was quick to blame the lack of progress on inadequate school funding.
"All you have to do is take one look at the inequality in educational conditions to see that the achievement gap is real," Deputy Press Secretary Robert Leddy told Bridge in an email. "However, these challenges are not the fault of educators or students, but rather the policymakers who have taken resources away from the classroom."
But the findings tell a different story. The consistent gap – which may amount to a difference of more than two years of learning between poor and non-poor students even before students leave elementary school– is a wet blanket on numerous efforts to give children from low-income families an equal shot at success in school, and afterward in college and the workplace.
Whatever efforts have been made here and across the nation, from increased early childhood education to additional funding and staffing for low-income schools, nothing has overcome the hobbling impact of poverty.
Interim State Superintendent Sheila Alles summed up the report's findings succinctly: "Poverty matters."
The influence of poverty and family – things outside the control of schools – has a huge impact on learning, Alles said in an email to Bridge.
"We actively are moving forward to identify and address the inequities that have prolonged these achievement gaps," Alles said. "Further collaboration and resources, both professional and financial, must be invested and targeted to make Michigan a Top 10 education state."
One recommendation offered by the study's authors: investing in teachers.
The national report, released Sunday by researchers from Harvard and Stanford universities, examined 50 years of U.S. student test scores on four national and international tests.
"The startling part is not that there were large gaps in the 1970s, but that these gaps have not changed one wit over the half century," said Stanford economist Eric Hanushek. "The gap we saw in 1970 is the same gap we saw in 2015."
The story is the same in Michigan since around the turn of the century, after which the state began participating in large-scale results on the NAEP, often called "the nation's report card," Because there weren't math and reading results dating to 2000, Bridge used a starting point of 2002 for reading and 2000 for math.
On that test, the reading gap between economically disadvantaged Michigan fourth graders and their wealthier classmates was 24 points in 2002; in 2017, the gap was 28 points.
Researchers equate a 10-point difference in NAEP score to the rough equivalent of a year of learning. By that measurement, low-income students are more than two years behind in learning.
The gap between poor and non-poor Michigan students was also over 20 points in eighth-grade reading and fourth- and eighth-grade math in 2017, with similar gaps existing when today's high school seniors were born.
Wealth gap in learning isn't shrinking
Scores on the National Assessment of Educational Progress show that the learning gap between poor and non-poor students is as wide today as it was in 2000. A gap of 30 points is likely the equivalent of at least two years of learning.
Improving Michigan's K-12 schools is seen as key to boosting the state's economy. Michigan is in the bottom third in the nation in education, according to most measures on the NAEP, which allows cross-state comparisons. Michigan also ranks in the bottom half of states in the percent of adults with a college degree. On average, a bachelor's degree boosts lifetime earnings by about $900,000 over a high school diploma.
Students from low-income families tend to do worse in school, and enroll and graduate from college at lower levels than their better-off classmates. Michigan has made numerous efforts to help low-income students.
In recent years, Michigan greatly expanded its taxpayer-funded pre-K program for low- and moderate-income families, called Great Start Readiness Program. The goal of GSRP is to better prepare children for school, in the wake of research showing that a learning gap between rich and poor kids exists by the time they walk into kindergarten.
About 33,000 children, or 37 percent of Michigan 4-year-olds, were in high-quality half-day or full-day preschool programs through GSRP in the 2016-17 school year. Gov. Gretchen Whitmer has proposed another expansion that would make the pre-K program available to an estimated additional 5,000 children.
Michigan is spending a half billion dollars in the current budget on economically disadvantaged students by tacking $720 above the standard state per-pupil funding for each low-income student.
Many low-income schools (and some wealthier schools) offer free breakfast, because students from low-income families sometimes come to school hungry, making it even more challenging to learn.
Michigan lets students move between school districts and has a large number of public charter schools, most of which are located in low-income areas, giving poor students choices for where they attend.
Yet the learning gap between poor and non-poor students hasn't narrowed here, just as it hasn't nationally.
"When I began this project, I definitely thought the gap was closing, because we'd made so many efforts," Harvard education policy professor Paul Peterson said in a media call last week. "We've had school desegregation, more money on pre-school efforts, more spent on disadvantaged students. Why hasn't it gotten better?
"The simple answer," Peterson surmised, "is that nothing has changed that is relevant."
"This does not say good things about intergenerational mobility," said Stanford economist Hanushek.
The learning gap isn't a surprise to Judy Pritchett, who prior to being elected a Democratic member of the Michigan State Board of Education, was a teacher and former administrator at Macomb Intermediate School District.
"We have known through research and assessment results that poverty matters in achievement," Pritchett said. "We are hearing more and more about the effects of poverty and trauma on children and young people. I think the research is still being written about the impact on that for both cognitive and social/emotional (development)."
In her recent budget proposal, Whitmer pushed for a half billion dollar increase in education funding, including more funding for the neediest students
"Governor Whitmer's budget … is the largest investment in the classroom in a generation," said Leddy, of the governor's office. "The governor recognizes that money alone does not solve this problem, which is why she has tied funding to a set of best practices, such as tripling the number of literacy coaches and increasing the number of counselors and tutors to ensure that students are prepared to achieve."
Some states with higher student achievement spend more per student and some less; most provide more funding for poor students than non-poor students.
But the rich-poor gap exists in those states, too. Massachusetts is widely considered to have the highest-performing public schools in the nation, yet it has a wealth gap almost as large as Michigan's (though both poor and non-poor students in Massachusetts perform better than similar students in Michigan).
Minnesota has the highest-performing public schools in the Midwest, yet that state's fourth-grade reading gap doubled between 2002 and 2017.
"It's hard to believe that people at the lowest level (of income) are going to rise to the highest level unless they are learning (the same amount) in school," said Harvard's Peterson.
David Arsen, a professor of education policy at Michigan State University, argued that the fact the rich-poor gap has remained steady is actually a positive sign the income gap between rich and poor Americans has grown in recent decades. Since income and school achievement are stubbornly linked, Arsen says it would seem logical for the learning gap to have grown along with the income gap.
"Considering the growing income and community gaps, the fact that the test score gap didn't increase could be seen as a victory for schools," Arsen said. In essence, he argues, the learning gap would be bigger without all the time and money spent on helping low-income students.
"I wouldn't go so far as to say that this means all these reforms we have tried are effective," Arsen said. "But I think we have to be careful before jumping to the conclusion that 'schools don't matter.'"
That's not the position of study authors Hanushek and Peterson.
"We do not take these results as good news, because they imply that we will continue to face serious problems of a lack of intergenerational mobility," Hanushek said. "In fact we have invested large sums of money to reduce gaps, through compensatory education funding at the federal level, through pre-school with Head Start at the federal level, and through large numbers of state programs. But they have not dented the achievement gaps."
Their suggestion for addressing the learning gap: boosting teacher quality.
"All the interventions that have taken place over the past 50 years have skirted the question of teacher quality," Peterson said. "There's been nothing on a national scale to try to enhance teacher quality, to make this profession as attractive as others."
No data analysis in the Harvard/Stanford study examined teacher quality, but other studies have. Current teachers tend to have earned their degrees from less-selective universities than a generation ago, for example.
Some states, such as Tennessee and Florida, have invested more in teacher training than has Michigan.
Interim State Superintendent Alles agrees.
"This study supports a well-known research fact that the most influencing factor in student success is the quality of the teacher," Alles said. "We, as a state and country, need to do more to address the recruitment, and also the retention, of highly-effective teachers in schools and districts where much of the student population lives in poverty."
We're not just a news organization, we're also your neighbors
We've been there for you with daily Michigan COVID-19 news; reporting on the emergence of the virus, daily numbers with our tracker and dashboard, exploding unemployment, and we finally were able to report on mass vaccine distribution. We report because the news impacts all of us. Will you please support our nonprofit newsroom?