Two years after Midland dam failures, still no action on safety reforms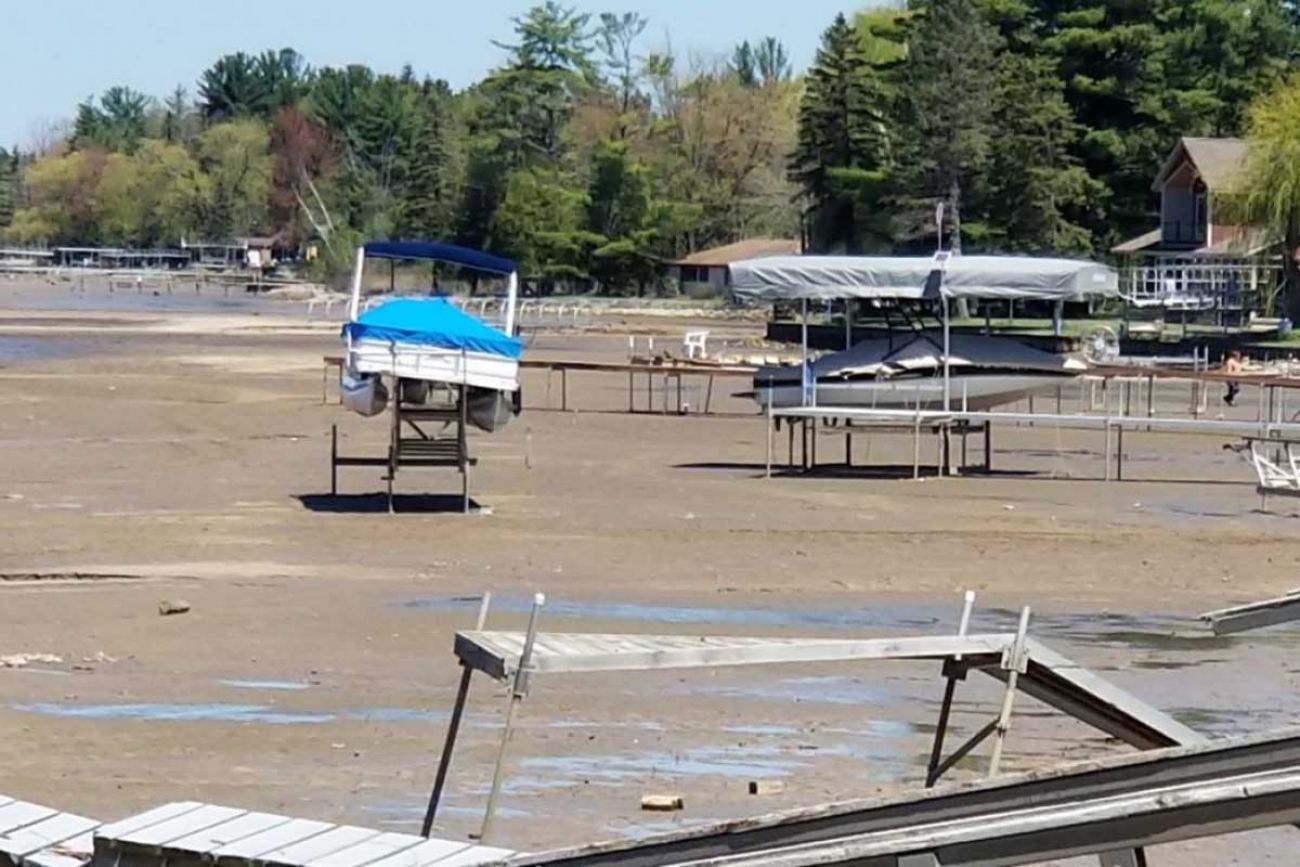 The May 2020 Edenville dam failure sparked widespread calls for reforms to Michigan's m, eak dam safety laws. So far, none have been made, though lawmakers say it's still a priority. (Bridge file photo)
As another Lansing session draws to a close, dam safety reform bills have yet to get a hearing
Lawmakers say the reforms remain a priority, but advocates fear the delays put more communities at risk
Experts say the state's flood control laws are too weak and dams are growing dangerously old
---
One year after flood waters ripped through the Edenville Dam and flooded out mid-Michigan in 2020, the region's lawmakers marked the anniversary with a raft of urgent legislation designed to prevent such a catastrophe from happening again.
Decrying "a lot of talk and too little action" on dam safety, House Speaker Jason Wentworth promised swift hearings on the package, which paired safety reforms with $500 million to fix the mid-Michigan impoundments and other problem dams across the state. His mid-Michigan House and Senate colleagues issued similar vows.
Bipartisan proposals in the Republican-controlled Legislature included more frequent inspections and requiring dam owners to show they've set aside money and crafted maintenance plans to keep their dams safe.
Related:
"It is well past time we take the lessons we learned from these failures and turn them into solutions that will keep all of us safe for years to come," Wentworth, R-Farwell, declared in a media release.
Nearly a year-and-a-half later, the Midland dams are on their way to a rebuild, thanks to $200 million in earmarked funding in March.
But legal reforms that experts say are needed to prevent failures at Michigan's thousands of other dams have yet to receive a hearing. The bills' key sponsors say they're meeting with stakeholders, and still hope to pass them this year.
But with just a handful of scheduled workdays left on the legislative calendar this session, dam safety advocates fear a closing window of opportunity to protect Michiganders from the next Edenville as memories of the crisis fade.
"I listened to people stand up in committee hearings and be appalled" after the May 2020 failures, said Bryan Burroughs, executive director of Michigan Trout Unlimited and a member of a state-appointed committee that recommended reforms to Michigan's dam safety laws. "But here we are two years later, and it sure looks and feels like we're forgetting."
Money for Midland, less for other dams
Experts have long warned that Michigan's fleet of aging, undersized dams are a ticking time bomb that needs hundreds of millions of dollars in investments to stave off failure.
Those warnings went unheeded until the Edenville disaster, in which floodwaters ripped through the earthen embankment of the 96-year old dam whose deficiencies had worried regulators for decades. That breach triggered another failure at the Sanford dam downstream.
The catastrophe caused $200 million in damages to 2,500 properties, drained reservoirs that once served as prized recreational lakes and renewed calls for safety reforms.
Two independent review teams offered a detailed template for regulators and lawmakers to follow: Both advised lawmakers to spend money shoring up or removing Michigan's problem dams (one identified a need of $420 million over 20 years), hire more dam safety inspectors and rewrite weak safety laws that allow dam owners to operate dangerous impoundments.
Experts urged stronger flood control standards, better monitoring, more frequent inspections for the most hazardous dams, and a requirement for dam owners to prove they can afford to safely operate their dams.
When lawmakers introduced the May 2021 reform package that directly addressed many of those recommendations, "I think everyone assumed they would go through."
said Evan Pratt, the Washtenaw County water resources commissioner who chaired the state task force.
But beyond approving money to rebuild the Midland dams and reinforce another dam in Wentworth's district, funds to shore up aging dams across the state have been limited, while policy reforms remain elusive.
Lawmakers have allocated $41.2 million for grants and loans to address looming risks at dams across the state, and $6 million to seed a dam-related emergency fund at the Michigan Department of Environment, Great Lakes and Energy, said Luke Trumble, who supervises the dam safety unit at EGLE.
They've also freed up funds to expand the dam safety unit to six positions — an uptick from just two full-time inspectors in 2020 but short of the 11 staff recommended by outside experts.
Sen. Rick Outman, R-Six Lakes, a lead sponsor of the funding and reform package who also chairs the Senate Environmental Quality Committee in charge of the bills, told Bridge Michigan he hopes to secure more funding and push through the policy reforms.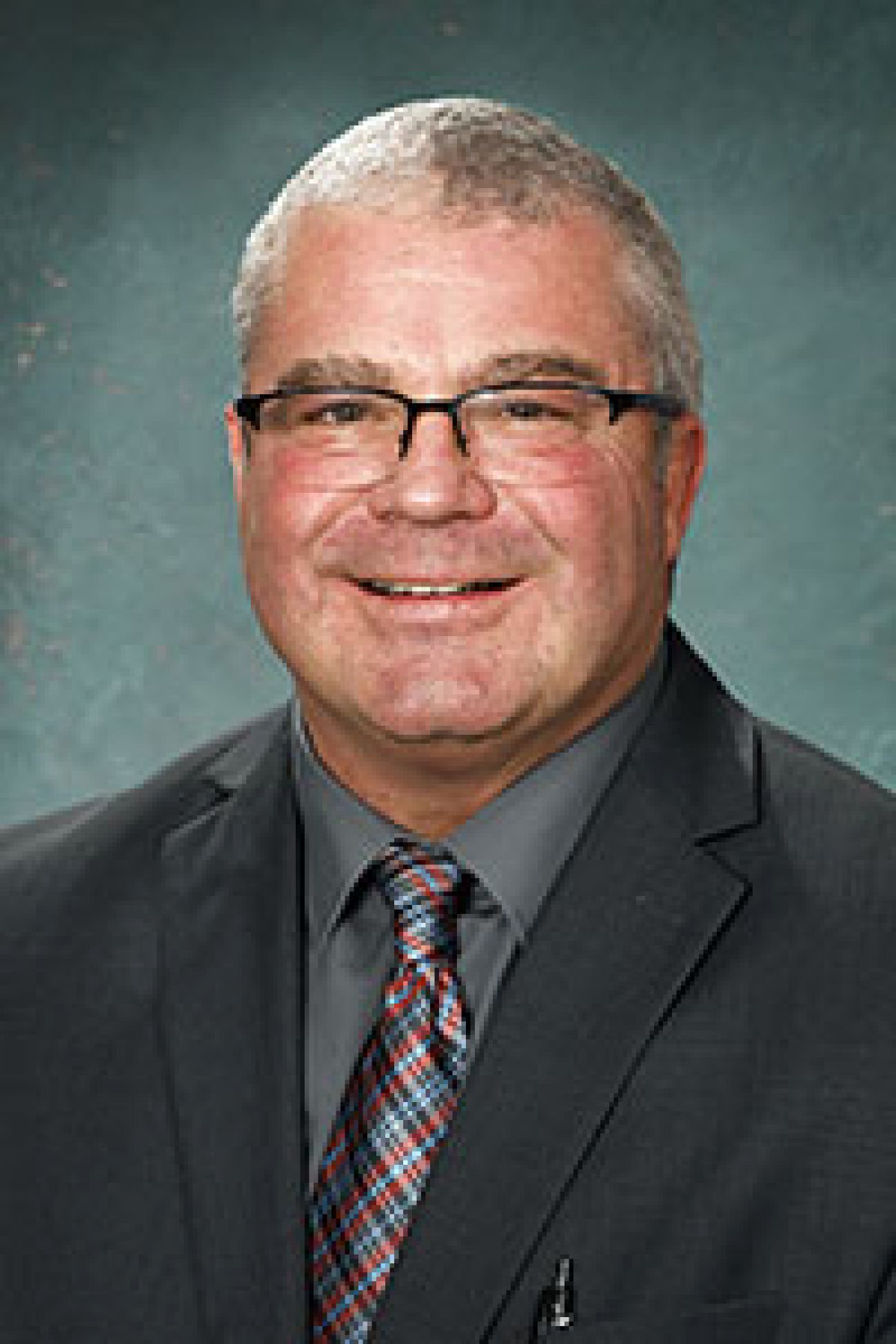 Sen. Rick Outman, R-Six Lakes (Michigan Senate Republicans)
But he hesitated to give the bills a hearing, he said, until he collected more input from stakeholders, including regulators and dam owners. He acknowledged the chances of that happening this session are growing slim.
"It isn't like we're trying to drag our feet," he said, "It's a very complicated issue and the consequences of this legislation are far reaching and long lasting, so we want to get it right."
Outman declined to elaborate on what, if any, sticking points need to be addressed before he'll give the bills a hearing.
Spokespeople for other key Republican sponsors of the dam safety bills declined or didn't respond to interview requests from Bridge. In a statement, Wentworth spokesperson Gideon D'Assandro said the issue "is absolutely still a priority."
Sen. Rosemary Bayer, D-Beverly Hills, a fellow member of the environmental quality committee and cosponsor of the reform package, said she hasn't heard an update on the bills for quite some time. She attributed the legislation's slow progress to a lack of appetite among Republican leadership.
"The level of urgency went down once we allocated the money that they needed" to repair the Midland dams, she said. "The funding went through, and there was never even a hearing on the rest of the bills."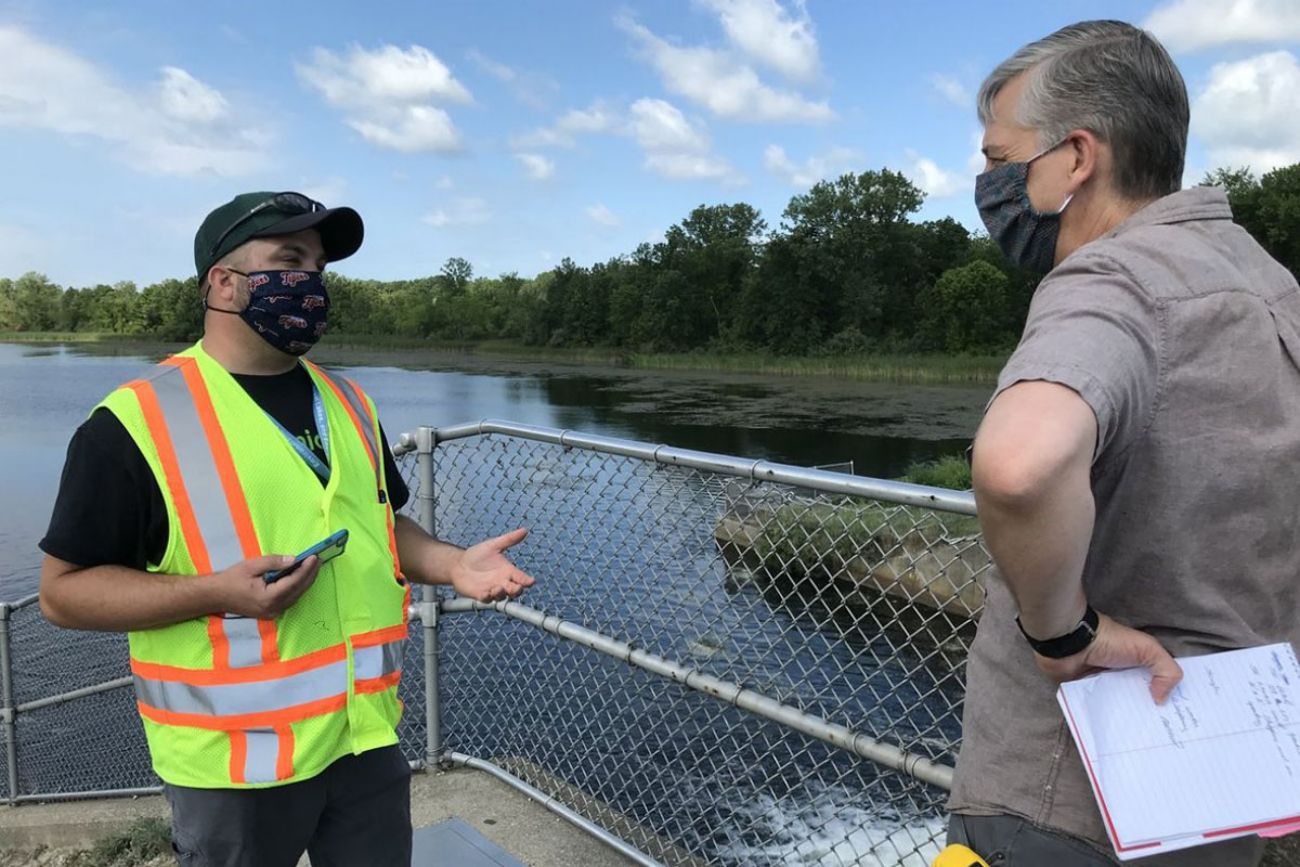 Following the Midland dam breaks, lawmakers allocated funding to expand the state's dam safety unit to six staff. The boost is significant but still falls short of expert recommendations. (Bridge photo by Kelly House)
Risk is 'bigger than you think'
While legal fixes await action, internal reforms to EGLE's dam safety unit have resulted in quicker action to address problem dams, Trumble said.
With more staff, he said, the unit is making more frequent site visits and conducting more outreach and education to dam owners. Department staff have begun monthly check-ins with federal authorities who oversee Michigan's hydropower dams, a move designed to keep state regulators in the loop about any problems at those structures.
That could ward off problems like those that arose at Edenville after the Federal Energy Regulatory Commission abruptly revoked its license in late 2018, handing oversight duties to Michigan officials while withholding key information about the dam's troubling condition before it failed.
The department has also created a tool to rank Michigan dams according to risk, with plans in the works to better quantify the danger level each dam poses to downstream communities.
Pratt, of the state task force, called such analysis a crucial step. Without it, he said, "nobody knows what the risk profile really is'' at dams across the state. Although, he added, "I bet it's bigger than you think."
Of Michigan's 2,521 dams, more than 80 percent have aged beyond their intended 50-year lifespan. In addition to being old, many don't live up to today's safety standards. Climate change adds to the risk by bringing more frequent and intense floods.
Taken together, Trumble said, the internal changes at EGLE will help dam safety officers "take more decisive and focused enforcement action." But until lawmakers act on the recommended policy reforms, he said, staff will have limited freedom to act on problem dams.
"We can only enforce the laws as they're written," Trumble said. "We can't go tell a dam owner that your dam is deficient because it doesn't pass a large flood if the law doesn't allow us to do that."
Better luck next session?
Outman said he understands the frustration over the delayed action on the bills, but "if we don't get it done this year, it'll be top on my plate (in the next session)."
While Michigan's proposed reforms stall, federal safety officials have taken a step further. The Federal Energy Regulatory Commission, which oversees hydropower-generating dams, launched new regulations in April requiring more robust inspections of impoundments in the agency's care.
The agency is also considering whether to require dam owners to prove they have the funds to keep their dams working safely, agency spokesperson Celeste Miller told Bridge in an email.
In mid-Michigan, a group working to rebuild the dams upstream of Midland isn't waiting for the state to take similar action.
The Four Lakes Task Force plans to restore the dams to flood control standards that exceed Michigan's. Still, said Stacey Trapani, spokesperson for the task force, the group wants stronger standards written into state law to spare other communities a preventable disaster like the one at Edenville.
Pratt, the safety task force chair, said he worries that every day of inaction brings Michigan closer to its next calamitous dam rupture.
"We really haven't seen any substantive change," he said, "and every dam in Michigan is now two-and-a-half years older than when those dams failed."
Michigan Environment Watch
Michigan Environment Watch examines how public policy, industry, and other factors interact with the state's trove of natural resources.
Michigan Health Watch is made possible by generous financial support from:
Our generous Environment Watch underwriters encourage Bridge Michigan readers to also support civic journalism by becoming Bridge members. Please consider joining today.
Only donate if we've informed you about important Michigan issues
See what new members are saying about why they donated to Bridge Michigan:
"In order for this information to be accurate and unbiased it must be underwritten by its readers, not by special interests." - Larry S.
"Not many other media sources report on the topics Bridge does." - Susan B.
"Your journalism is outstanding and rare these days." - Mark S.
If you want to ensure the future of nonpartisan, nonprofit Michigan journalism, please become a member today. You, too, will be asked why you donated and maybe we'll feature your quote next time!