'Are you vaccinated?' and other new Thanksgiving traditions in Michigan
The Rossmiller family in western Michigan will visit relatives over Thanksgiving with no restrictions — relieved that everyone at the holiday table is vaccinated, said Jen Rossmiller. (Bridge photo by Daytona Niles)
Navigating tough conversations and figuring out ways to keep loved ones safe during another pandemic holiday season — Is it a faux pas to demand COVID tests of your guests? — can feel like handling a hot mashed potato.
But these are deadly serious considerations, too, in the coming weeks as the longing to return to joyful holidays crashes into concern over COVID's continuing and punishing toll in Michigan.
"We're not out of the woods, yet," said Teena Chopra, an infectious disease doctor and Wayne State University professor who has spent much of the pandemic treating patients in life-and-death battles with COVID.
Related stories:
Cases and positive test rates are once again rising as Michigan endures a fourth surge that looks to worsen. Hospitalizations of COVID patients are now the highest they've been since May on the downside of the spring peak.
This time last year, during another jump in cases, guidance for holiday meals beyond close family was clear cut.
Just don't.
The Centers for Disease Control and Prevention, Michigan hospital leaders and Gov. Gretchen Whitmer all pleaded with residents to scale back.
But now, 11 months after COVID vaccines were approved, there's wiggle room in the CDC's holiday guidelines. Welcome news, yes. But it also creates plenty of opportunity for awkward conversations, family resentment, and genuine confusion over what's safe and what's not.
Can we pass the mashed potatoes? Share food from Grandma's favorite serving spoons? Squish together in a shared turkey coma to watch football?
Do we invite the COVID-is-a-hoax-believing, unvaccinated brother-in-law? Is it safe for your immunocompromised father?
Can I limit the guest list to those who are fully vaccinated?
Do we mask or not?
If you're feeling rung out by these familial landmines, it's not just you.
"People are feeling especially brittle right now," said John Corvino, author, philosophy professor and dean of the Honors College at Wayne State University in Detroit.
Political polarization was deeply rooted even before the pandemic, but it has been exacerbated by COVID, "which has changed how, and how often, we interact with our loved ones. It also has heightened people's economic stress," Corvino told Bridge Michigan.
"So yes, it feels like something of a powder keg."
But first, the science.
Can we gather?
Sure thing, in an ideal world. That's when everyone is fully vaccinated and everyone has a robust immune system, experts told Bridge Michigan.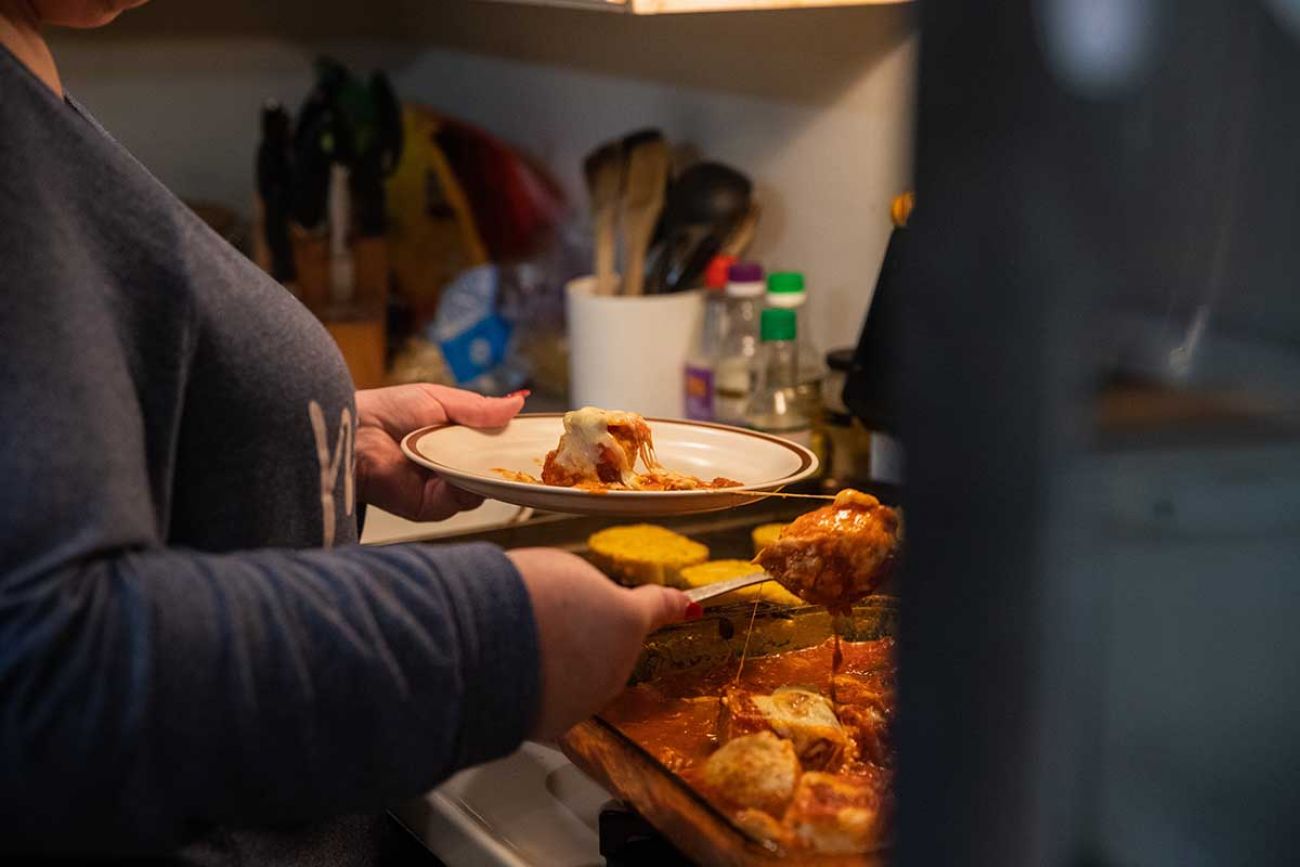 Everyone is healthy, vaccinated? Set the holiday table and have fun, experts say. If not, use the "Swiss cheese" approach to protecting each other. (Bridge photo by Daytona Niles)
"If everyone, and I mean everyone, is fully vaccinated, then I would approach the celebration like we did before the pandemic. No restrictions. Vaccinations are, by far, the best protection we could ever ask for. We need to start trusting them," Dr. Katelyn Jetelina, an epidemiologist at UTHealth Houston School of Public Health in Dallas, wrote recently for her blog "Your Local Epidemiologist."
That's a relief for many families, she told Bridge Michigan.
"For a lot of families that are fully vaccinated, we can slowly start getting back to our new normal, whatever that may be."
Like Jen Rossmiller's family in Rockford in west Michigan.
Her family of six, which includes four teenagers, will hop in the family's SUV and make the six-hour drive to southern Illinois to join Rossmiller's parents, assorted siblings and families for turkey, stuffing and the obligatory rounds of "ruthless Scrabble."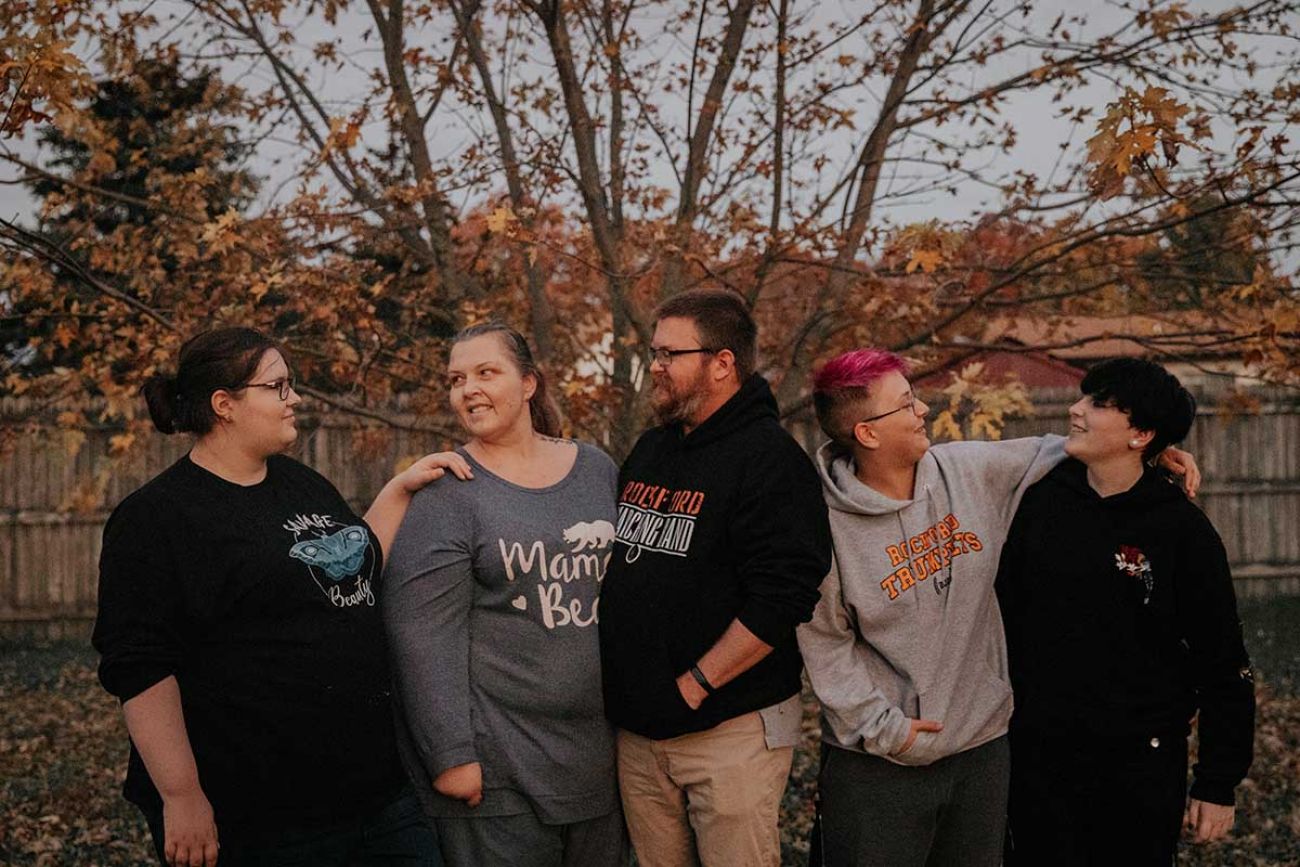 The Rossmiller family this week at their Rockford, MI, home are Jen and Matt Rossmiller, center, with children (left to right) Anna, 17; Sophia, 15, and Henry, 13. Missing is Dan, 18, a Wayne State University student. (Bridge photo by Daytona Niles)
"We got confirmation that the whole family is vaccinated, so we don't have to worry about (COVID) as much," she said, noting that several family members work in the medical field.
"Our family doesn't mess around with this kind of thing," she said. "We're protected."
In fact, every expert Bridge interviewed started with the same advice.
"Obviously get vaccinated. I'll say that until I'm blue in the face. If you're not vaccinated, you should get vaccinated. It's not too late," said Dr. Liam Sullivan, an infectious disease specialist at Spectrum's Butterworth and Blodgett hospitals in Grand Rapids.
(Following CDC guidance Nov. 2, anyone age 5 and older may be vaccinated. Children who receive first doses by Nov. 20 and second doses by Dec. 11 will be considered fully vaccinated by Christmas Day.)
But reality is more complicated for many Michigan families who are split between vaccinated and unvaccinated members. And some others have loved ones who are immunocompromised because of illness or medications, and can't mount the same immune response even if they are vaccinated, Sullivan said.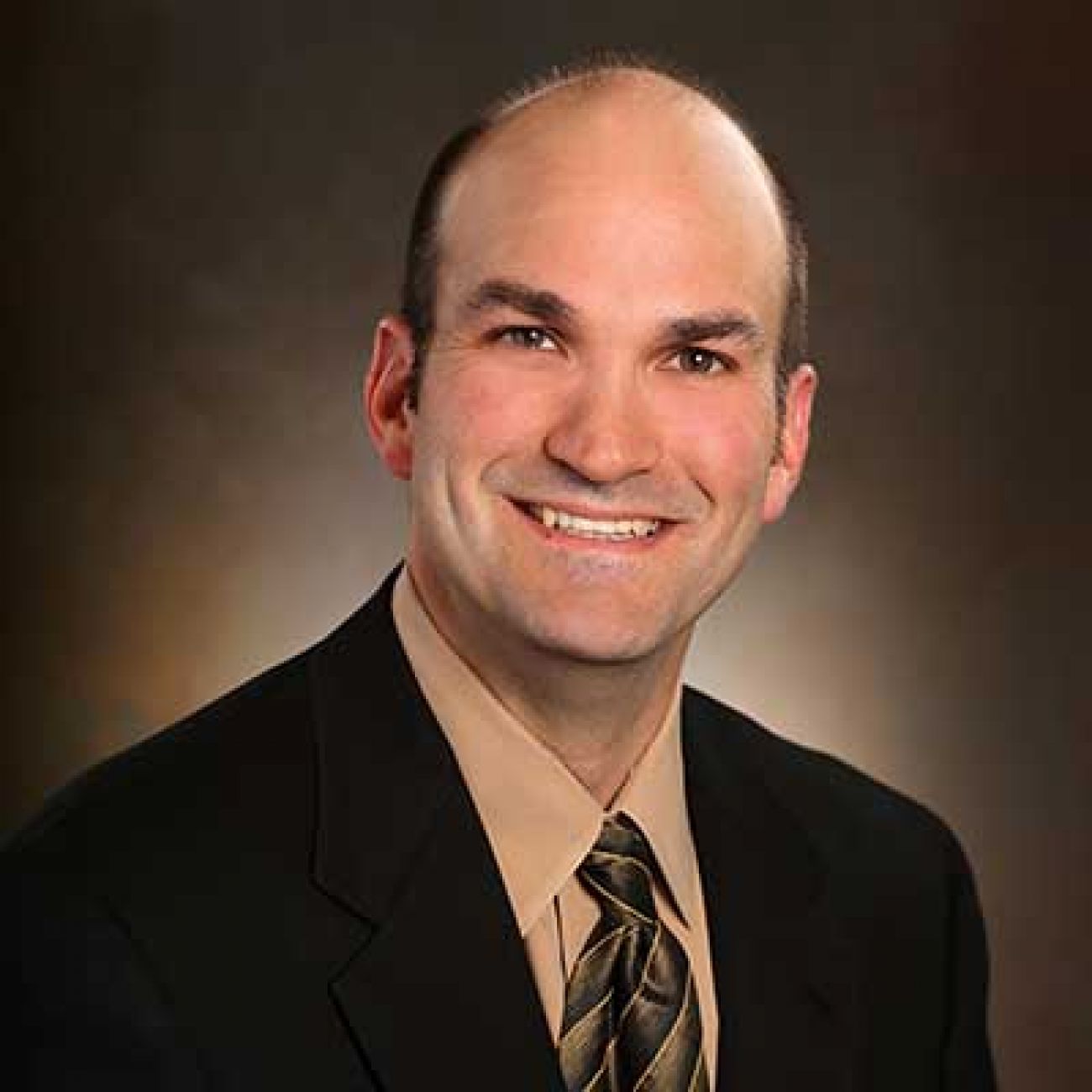 Immunocompromised people are especially at risk this holiday, said Dr. Liam Sullivan, an infectious disease specialist at Grand Rapids-based Spectrum Health. (Courtesy photo)
Stephanie Price and her husband will do another Zoom Thanksgiving this year — their second, even though her sister lives just across town in Lansing.
Price recalls all-too-well the fear she felt last year when she was rushed to the hospital struggling to breathe. "She's crashing," she heard an EMT say.
She woke up two weeks later, having nearly died from COVID. Doctors had called in her husband to say his farewell.
So for a second year in a row, they'll skip pumpkin pie and the normally raucous rounds of Screw Your Neighbor Poker with family and friends, said Price, an editor at Lansing-based consultants, Public Policy Associates.
"Even with masks and vaccines, I'm still so anxious about it," she said.
For those who will gather, Sullivan, the Spectrum doctor, and the CDC recommend asking unvaccinated guests — if you invite them — to mask, especially if there are immunocompromised or older guests at the gathering.
Chopra, the Wayne State infectious disease expert, said all unvaccinated guests should mask — period. She recently skipped a family wedding because her daughter was still too young to be vaccinated.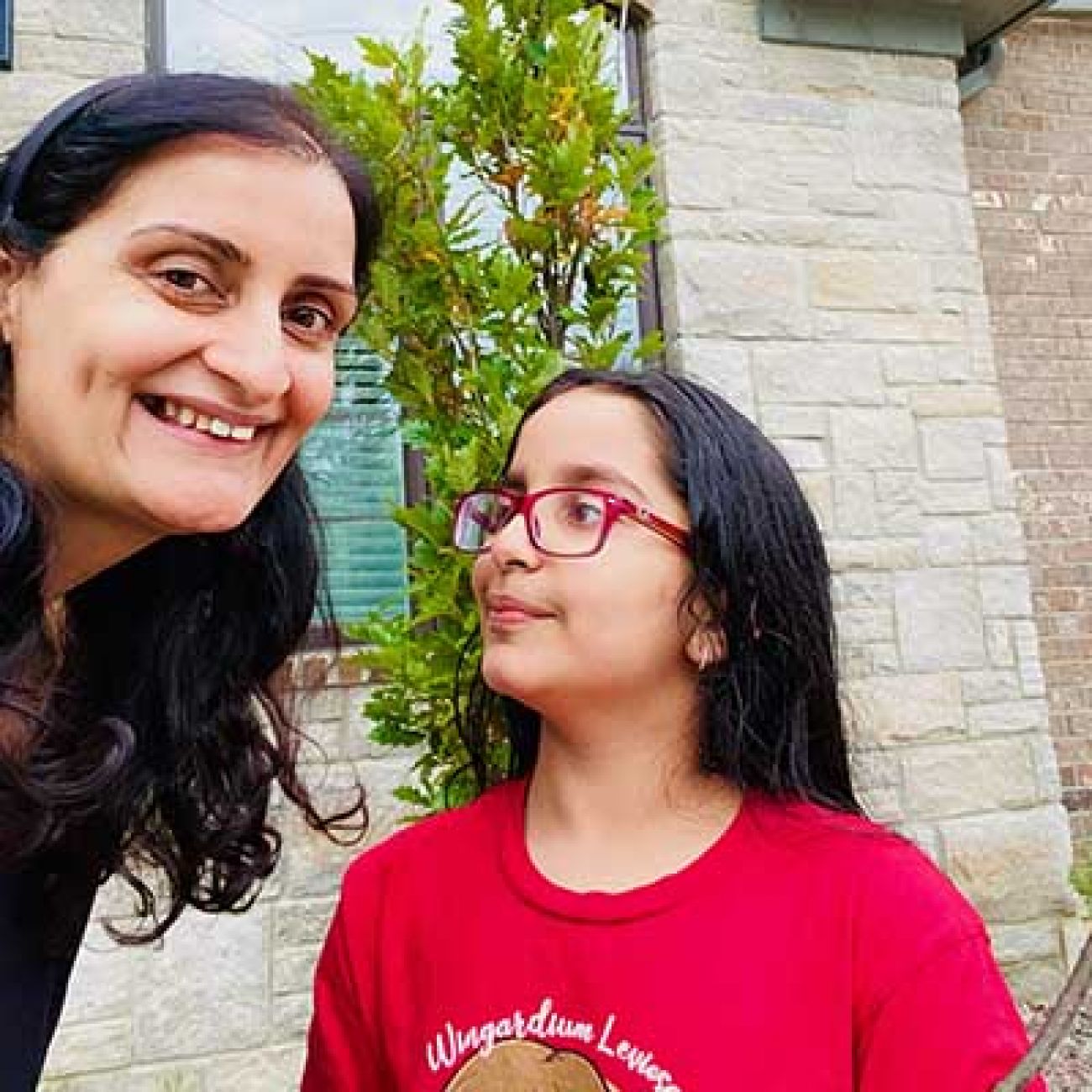 Infectious disease Dr. Teena Chopra skipped a family wedding this year because her daughter, Simran Adnani, 7, was still too young to be vaccinated, she said. (Courtesy photo.)
But demanding — or even asking — guests to wear a mask may trip emotional landmines, said Sullivan.
"It's going to depend on family dynamics," he said, "The mask thing is controversial."
And masks are going to come off anyway when the turkey hits the table, he noted.
Walter Epps, a finance supervisor for the city of Detroit, knows that well.
The 52-year-old Plymouth man said more than a dozen siblings, sons, daughters and other loved ones visited the home of his father and stepmother — both in their 80s — a few at a time last Thanksgiving. They made plates, and visited in stages, "drifting in and out" to avoid crowding the house.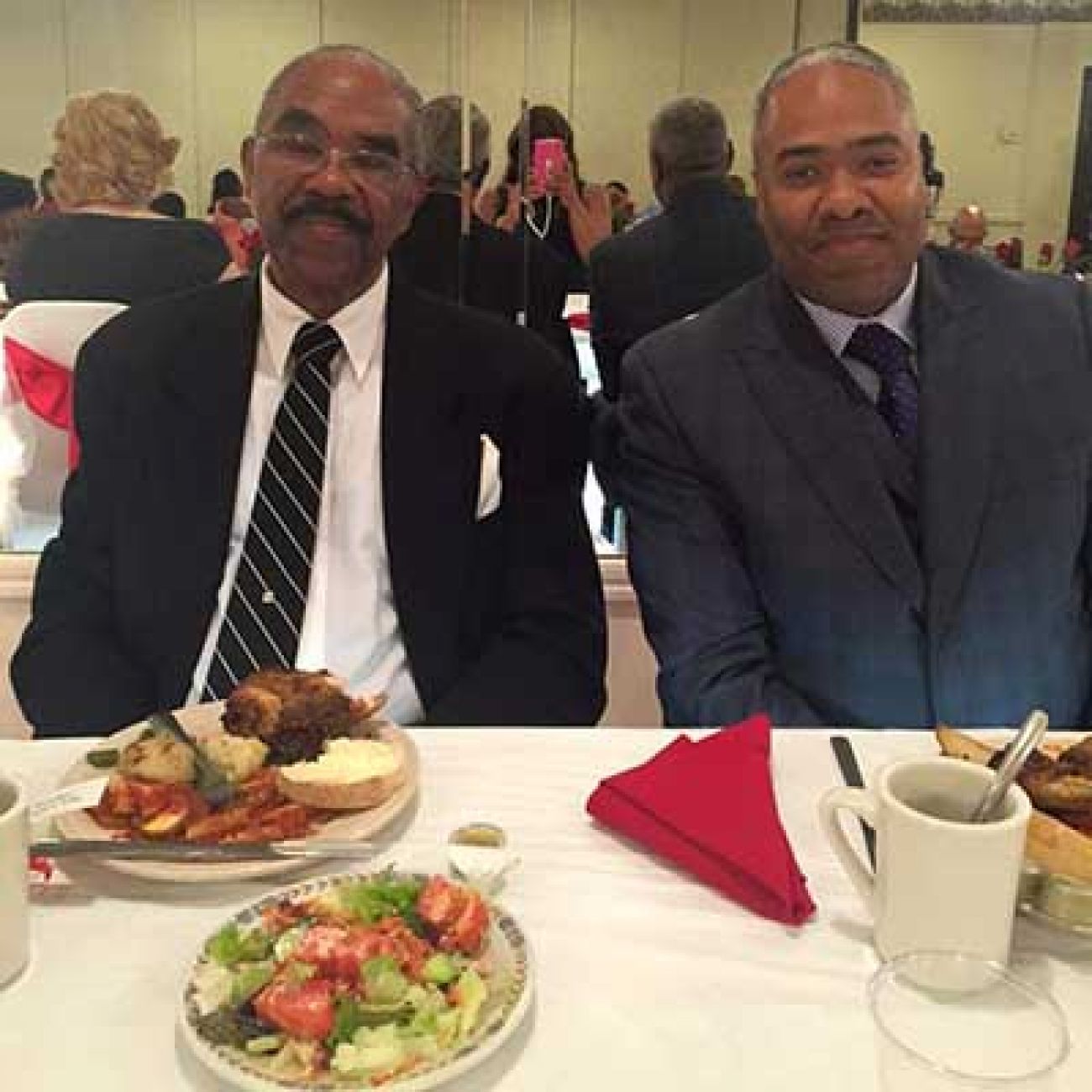 Walter Epps, and his father, Walter Lattner, shown here at a wedding, are among some 20 members of the family that gather at the holidays. But a niece was hospitalized with COVID this month, throwing plans into uncertainty.
Mostly, they work masks.
It was subdued, compared to the noisy bunch that typically gathered each year over turkey and greens and sweet potato pie to "say grace and break bread together," Epps said.
They had planned to return to their routine this year and ditch the uncomfortable masks. Nearly everyone was vaccinated, he said. But a teenage niece went down with COVID, and her siblings were sick, too. The niece was hospitalized for several days, released earlier this week, he said Thursday.
Plans are on hold once again.
"I'm not sure what we'll do," Epps said. "Right now, it's about getting them better."
Swiss cheese and open windows
Vaccines and masks are the basics of COVID protection — the first slices or layers in the so-called Swiss cheese model. But experts say there is more that hosts can do to keep guests safe, particularly if not everyone is vaccinated.
Since many families are going to gather despite the current rates of COVID in their community, it's a smarter approach to "tell people 'Here's like a dozen things that we think are good. Do as many of them as you can,'" said Andrew Ibrahim, a Michigan Medicine surgeon.
That might include social distancing, keeping holiday gatherings small, avoiding crowded indoor spaces, staying home when sick, and strategies to keep air circulating.
It doesn't have to mean isolating from the people you love, or at least the people you can tolerate once every November.
"Being isolated on holidays is not without risk, either," Ibrahim said. "I think we just need to be measured and reasonable."
Ventilation at holiday celebrations is key, he and others said.
As an infectious disease expert, Sullivan has seen firsthand the ravages of COVID. But he and his family have begun to eat in restaurants again — carefully. He chooses places where "people aren't crowded, smashed together table-to-table." And he aims for newer restaurants, which are more likely to have good ventilation systems. High ceilings help, too.
Long before COVID, doctors understood the importance of ventilation in infection control, Ibrahim said.
A typical house cycles its air through ventilation and filtration about once every one or more hours. A common area in a hospital cycles air about four times an hour. In an operating room, the air is cycled 15 times an hour or more.
Fresh air is critical in fighting coronavirus, which is primarily spread through exhaled respiratory aerosols. Gravity pulls the larger droplets out of the air usually within 6 feet of leaving the body, but research suggests that people emit 100 times or more of smaller aerosols when they talk, breathe and cough, said Ibrahim, who wrote about the importance of good filtration in reducing the spread of COVID in a peer-reviewed article in the Journal of the American Medical Association.
These aerosols can stay suspended in the air for hours.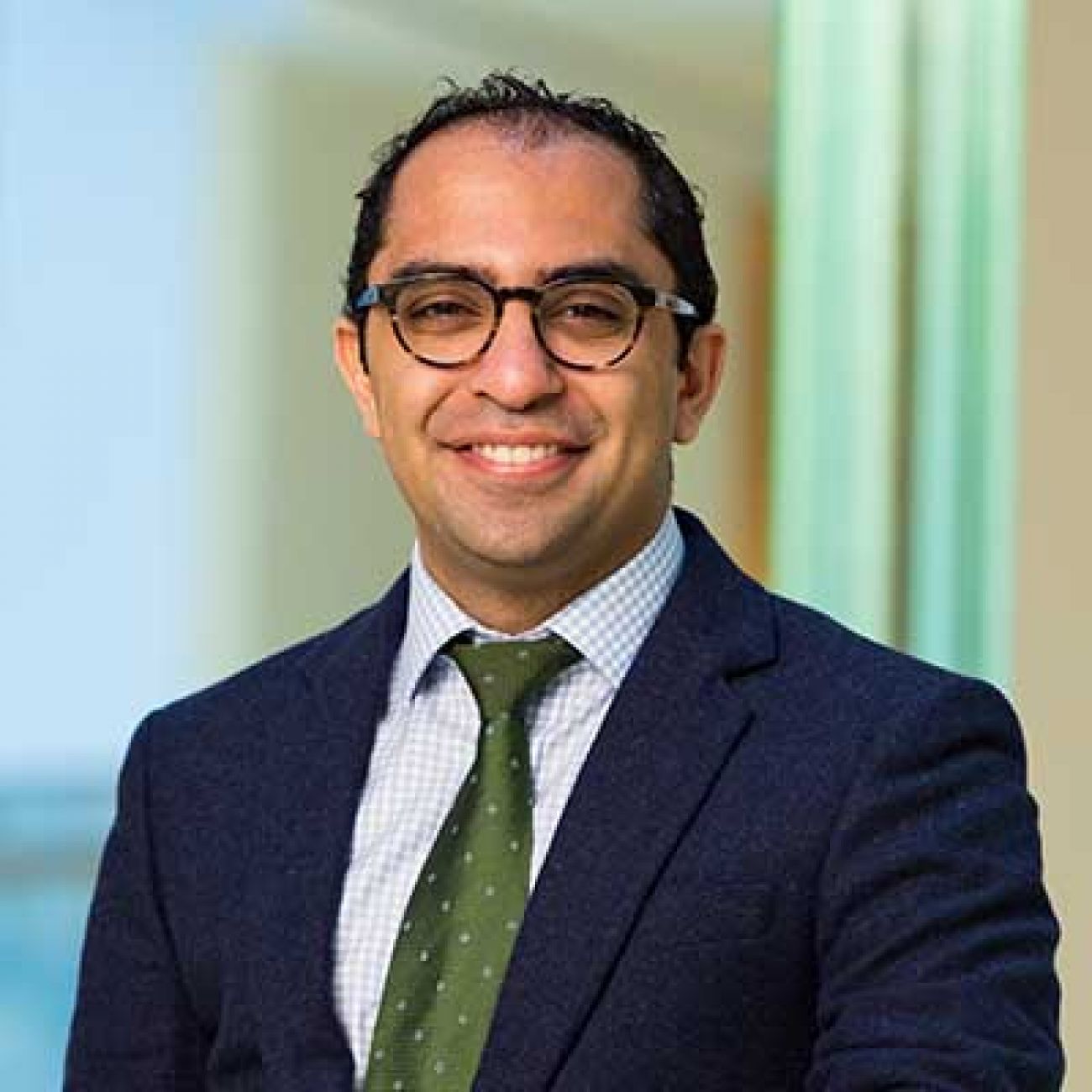 Among "measured and reasonable" efforts to control COVID this holiday: Open windows, said Dr. Andrew Ibrahim, a surgeon at the University of Michigan who has written about the importance of ventilation. (Courtesy photo)
Homes should cycle air during holiday gatherings four to six times an hour or more, using a mix of ventilation and a filtering. But how?
Homeowners can purchase high-efficiency particulate absorbing (HEPA) purifiers or filters for heating, ventilation and air conditioning systems that have a minimum efficiency rating value of 13, also known as MERV 13. Filters are often organized on store shelves and labeled with MERV ratings, he said.
(The CDC and the American Society of Heating, Refrigerating and Air-Conditioning Engineers offer more detailed guidance.)
Ibrahim also offers a lower-tech suggestion: Open windows.
According to guidelines by the UK Health Security Agency:
If windows have openings at the top and bottom, open both to provide the best airflow. Too cold? Open just the top window to allow incoming fresh air to mix with warmer room air and reduce drafts.
Open windows and doors at opposite sides of your room or home to create a stronger flow of fresh air.
Check that vents or grilles in windows are open and not blocked.
Fans can help, too, but point them away from people, ideally toward an open window. Turn on exhaust fans and ceiling fans, too, the CDC advises.
"Just getting that airflow moving is of the utmost importance. You can think of it like cigarette smoke. If you're in a room with no windows, no airflow, the smoke builds up over time. It's the same thing with the virus," said Jetelina, at UTHealth.
Can I demand testing?
Jetelina said one of the best ways to tamp down COVID's spread during holiday gatherings — rapid tests — has been overlooked, particularly if you know one or more visitors are not likely vaccinated.
"It's a really great tool that we haven't leveraged enough throughout this pandemic," she said. "Because we don't talk about it enough, people think other people don't do it … We need to make it part of our lives."
She suggests having all guests take a rapid antigen test the morning of a holiday gathering. "They're fast. You can do them at home, and they are relatively accurate."
The Abbott BinaxNOW Self Test and iHealth COVID-19 Antigen Rapid Tests are just two of dozens of at-home tests authorized by the Food and Drug Administration. They can be purchased for as little as two for about $14. That may be too pricey for some to use every week, but a "wise investment for a holiday event," according to Jetelina.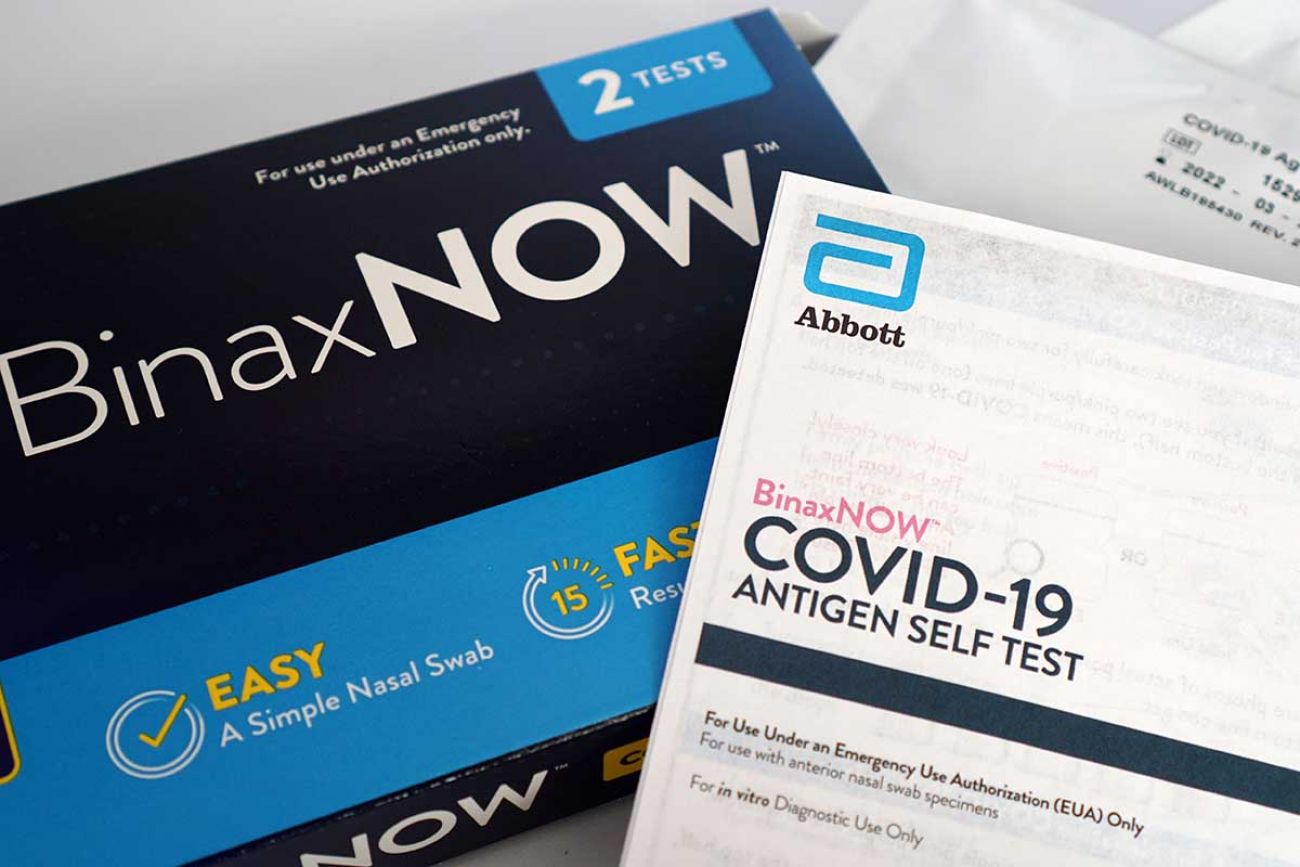 At $14 or more, rapid tests might be too expensive for more routine use for some families. But at the holidays, they are a "wise investment," said epidemiologist Dr. Katelyn Jetelina. (On The Run Photo / Shutterstock.com)
Other tests include the QuickVue At-Home OTC COVID-19 Test and the BD Veritor at-Home COVID-19 Digital Test, both sold in packs of two tests and available online for under $30. A full list of FDA-authorized tests can be found here. Use the search word "home."
But order them now. These and other tests have been disappearing from shelves since late summer.
Can we eat buffet style again?
Go for it — within reason.
A growing body of research shows that the principal way COVID is spread is through respiratory droplets, for more so than in food or on surfaces. That's a big turn from early last year when lab studies indicated the virus could survive on surfaces for hours or even days. Michiganders were wiping down groceries, car door handles and even cereal boxes.
Real-world experience since then has shown that fomite transmission — the spread from surfaces such as countertops, doorknobs, shared serving utensils — is "not zero, but it's miniscule," said Dr. Subhashis Mitra, an infectious disease specialist at MSU Health Care.
The bigger concern with a buffet-style dinner is that it once again puts people shoulder-to-shoulder with each other, and that includes a possible COVID carrier beside someone with low protection against the virus, said Chopra, at Wayne State. Masking and maintaining distance between guests can help reduce that respiratory-spread risk, she said.
Is it safe to fly?
Sure, planes are closed, packed spaces. But for that reason, airplanes are fitted with filters that clean the air constantly, said U-M's Ibrahim and MSU's Mitra.
That's why planes filter and cycle air frequently — 25 times an hour or more, according to a report last year by Harvard University's T.H. Chan School of Public Health.
Many airlines also demand proof of a negative COVID test before boarding a plane.
"Airplanes are very safe. That's what we know from other infections, not just coronavirus," said Mitra.
Of course, air filtering is no guarantee. And no part of the passenger cabin is safer than any other against COVID, according to research cited by the American Society of Heating, Refrigerating and Air-Conditioning Engineers.
The biggest risk is being seated close to an infected person — a peril that's likely impossible to avoid since passengers don't know each other's health status. A person carrying COVID may not even know they're infected, especially if they're asymptomatic or recently infected.
That's why masks should be worn at all times while in public, experts told Bridge. The Swiss cheese approach comes into play again, too. Keep space between you and fellow travelers, especially in tightly packed crowds at airports and rest stops.
How do I finesse tough conversations with guests?
The key is in planning ahead and understanding your intent, two experts told Bridge.
Wayne State University's Corvino knows something about tense talks, after years of learning to calmly debate the issue of gay rights on national stages with people deeply opposed to gay marriage. His new book is tentatively titled "How to be a Raging Moderate."
While some topics are crucial in setting expectations for a holiday gathering, others are probably better to avoid.
"I think it's important for the speaker to ask not only 'Am I right? Is this backed up by good evidence?' but also, 'How will the listener hear what I'm saying? What kind of reaction will it get?' And if the answers point to an explosion, the speaker should choose accordingly," Corvino advised.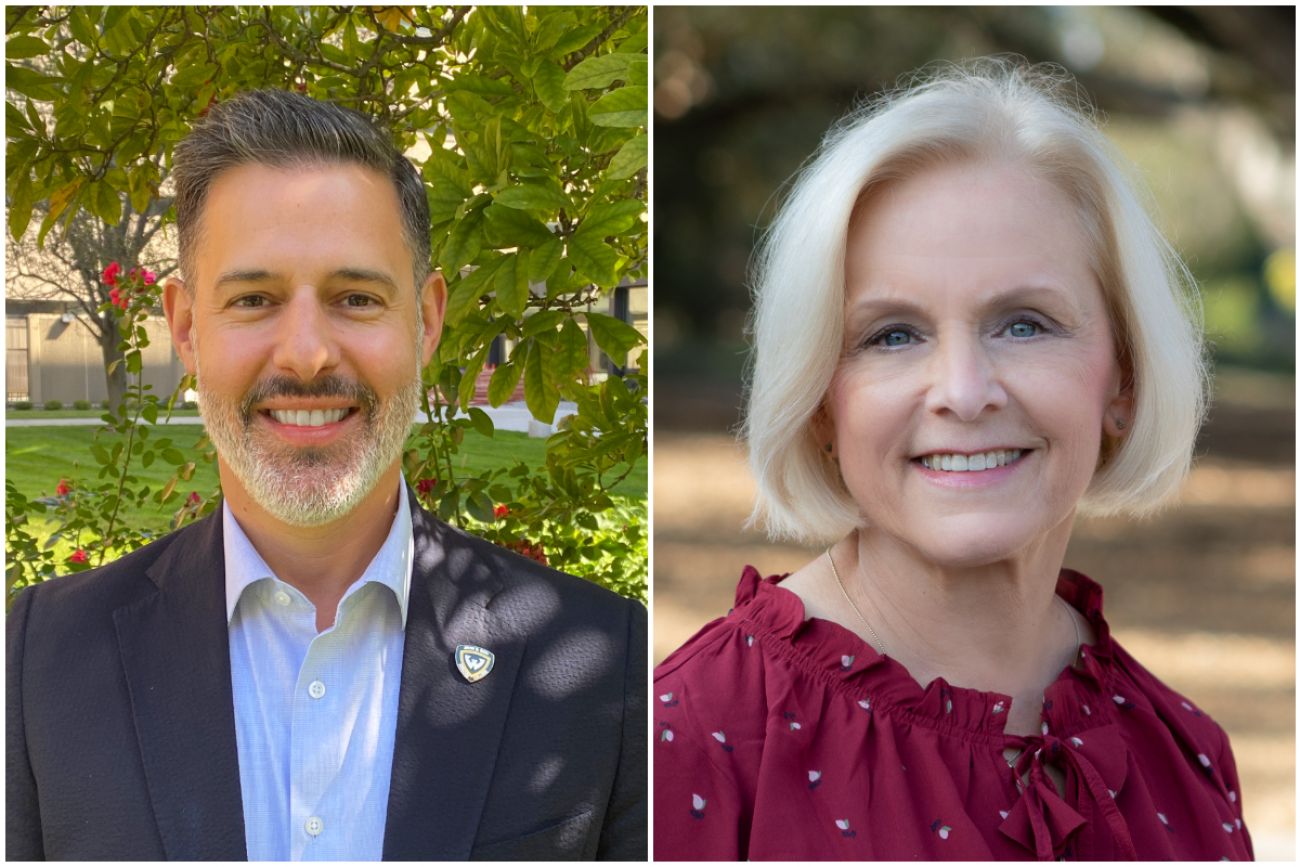 Before tense conversations or awkward questions, consider your intentions, said John Corvino, a philosophy professor at Wayne State University and Barb Flis, founder of Parent Action for Healthy Kids, which helps families and schools navigate difficult conversations. (Courtesy photo)
That said, "there's no getting around hard choices in these situations. Trying to please everyone usually only ends up aggravating everyone, in my experience."
Barb Flis suggested this question: Is this conversation about trying to protect loved ones, or are you still trying to win an argument?
"Be grounded about what's important, about the risks (of COVID) and about your intentions," said Flis, founder of South Lyon-based Parent Action for Healthy Kids, which helps families, schools, and organizations navigate tough conversations.
"Sometimes, you can have ulterior motives. You can't stop chewing on the bone."
And if you're the guest? Yes, it's possible to sidestep invitations if you don't feel comfortable.
"'I have other plans' is a very useful phrase," Corvino said, "even if it really just means, 'I plan to avoid this.'"
Only donate if we've informed you about important Michigan issues
See what new members are saying about why they donated to Bridge Michigan:
"In order for this information to be accurate and unbiased it must be underwritten by its readers, not by special interests." - Larry S.
"Not many other media sources report on the topics Bridge does." - Susan B.
"Your journalism is outstanding and rare these days." - Mark S.
If you want to ensure the future of nonpartisan, nonprofit Michigan journalism, please become a member today. You, too, will be asked why you donated and maybe we'll feature your quote next time!