Michigan prepares for more hospital beds, complications if Roe overturned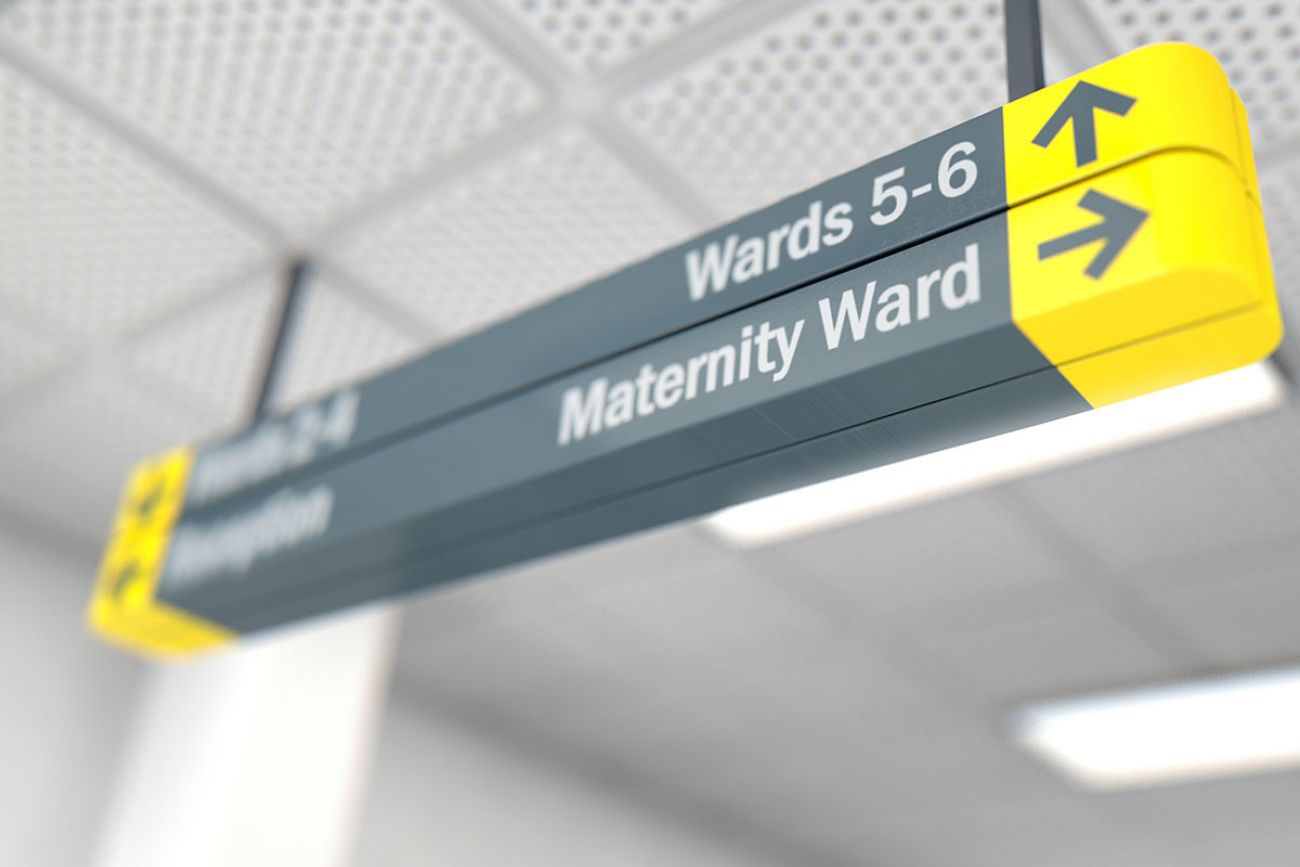 Michigan now has about 30,000 abortions and 100,000 live births per year. Outlawing the procedure would have a ripple effect throughout the state's health care system. (Shutterstock)
May 17: Michigan judge suspends 1931 abortion ban, citing 'irreparable harm' to women
LANSING — Michigan doctors and hospitals preparing for a possible statewide ban on abortions, working on plans to add beds to maternity wards and eying contingency plans for an increase in birth-related complications.
Lisa Harris, a doctor at Michigan Medicine who performs abortions, told Bridge Michigan that obstetricians started talking about the consequences of a state abortion ban when politicians began attempting to criminalize the procedure.
Recently passed laws in 13 states attempt to ban abortion at six weeks or earlier. More than a third of states have successfully implemented 20-week abortion bans.
Related:
Those conversations became more urgent last week, Harris said, when a leaked opinion draft indicated the U.S. Supreme Court appears poised to overturn Roe v. Wade, the 1973 opinion that guaranteed the national right to abortion.
If Roe is overturned, states would regulate the procedure — and Michigan has a 1931 law on the books making it a felony to perform one unless a mother's life is in danger.
"We've been preparing for a long time because the impact of this across our entire health system will be enormous," Harris said. "The pace of things has accelerated."
Brian Peters, CEO of the Michigan Health and Hospital Association, said in a statement that overturning Roe "would impact hospital operations," but he said it's "premature" to discuss specifics.
"Hospitals impacted by such a decision in our state will continue to monitor these developments closely to evaluate what changes may need to occur and will plan accordingly," Peters said.
Gov. Gretchen Whitmer is challenging the legality of the 1931 law before the state Supreme Court, while fellow Democrat, Attorney General Dana Nessel, has said she won't enforce the law.
Of the 10 Republicans running for governor, those who have addressed the issue publicly said they support the law, which does not allow for exceptions for rape and incest. The statute makes performing an abortion a felony punishable by up to four years in prison, while "selling drugs etc. to produce abortion" is a misdemeanor.
Polls show about 60 percent of Americans say abortion should be legal, but there is a big split between Republicans and Democrats.
Members of both parties, though, find common ground in keeping abortion legal in cases of rape or incest, according to a September poll by Quinnipiac University.
It found 70 percent of Republicans and 96 percent of Democrats favor those exceptions.
Rep. Matt Hall, R-Marshall, a favorite to be the next speaker of the House, appeared on WKAR-TV's "Off the Record" on May 6 and wouldn't say whether he supports changes to the law, noting the Supreme Court hasn't issued its decision.
"We need to see what guidance they give us, whether they change the number of weeks of viability, or whether they change who makes the decision to the states," Hall said.
Democrats are focused on repealing the law rather than introducing bills to change it should Roe be overturned, said Senate Minority Leader Jim Ananich, D-Flint, in a statement.
"No amount of tweaking can make this an acceptable policy for Michigan," Ananich said in the statement.
While lawmakers debate, Harris said abortion is primarily a health care issue — and a ban would have serious consequences.
"It's not just matter of whether someone has a right to (abortion) or not, it's there are real consequences in people's lived experiences and, on the ground, consequences for health care systems," Harris said.
There were nearly 30,000 abortions in Michigan in 2020, so a ban require more maternity beds and increased coordination among hospitals about available beds, Harris said.
At Michigan Medicine, Harris said the hospital's labor and delivery unit is already at capacity.
On average, 2,000 babies are born in Michigan each week and 204 of those babies are born prematurely. Those babies are generally delivered in maternity units in 81 of Michigan's 133 hospitals.
Most Michigan hospitals with maternity units are located in cities, leaving residents in much of the state's rural areas 30 minutes or more away from an obstetrician. The UP Health System in Marquette is the only Upper Peninsula hospital with a newborn intensive care unit.
Statewide, there are 30 hospitals with NICUs, and 76 percent of their NICU beds are occupied, leaving 192 beds available, according to state records. About 67 percent of those beds are in southeast Michigan.
If abortion is banned, Harris said it will take "really careful coordination with other institutions across the state" to ensure maternity wards are well equipped.
"It's not only going to affect birthing people who had wanted to end their pregnancy if we're in a maternity-care crunch statewide, this will affect every pregnant person who is giving birth," Harris said.
Harris treats women with medical conditions that result in high-risk pregnancies. Many of the patients she sees must have an abortion to save their lives, she said.
"We will see more deaths from birth simply because more people will be giving birth," Harris said.
In the United States, about 700 women die each year as a result of pregnancy or delivery complications. A research article from a University of Colorado, Boulder, professor estimated another 140 could die if Roe is banned.
According to research from the professor, Amanda Jean Stevenson, the rate pregnancy-related deaths will be higher among women seeking an abortion but cannot access it. This will especially impact women of color.
Native American and Black women are two to three times more likely to die from a pregnancy-related cause than white women, according to the U.S. Centers for Disease Control and Prevention.
Michigan's 1931 allows abortions if a mother's life is in danger, but health care professionals say they aren't sure what that constitutes.
"Pregnancy is a dangerous time for some people who have medical conditions. Does life threatening mean only, you know, 100 percent they would die if they continued the pregnancy. Is it 90 percent? Is it 50 percent?" Sarah Wallett, Planned Parenthood's Michigan's chief medical officer, told Bridge.
"That's not defined."
Across the border, Canadian Families Minister Karina Gould said Americans are welcome to seek abortion, but health experts say barriers like getting a passport or an enhanced license does not make that a viable option for most women.
Women would be more likely to travel to states such as Illinois and New York for abortions because of complications entering Canada, including COVID restrictions, Ashlea Phenicie, a spokesperson for Planned Parenthood Michigan.
We're not just a news organization, we're also your neighbors
We've been there for you with daily Michigan COVID-19 news; reporting on the emergence of the virus, daily numbers with our tracker and dashboard, exploding unemployment, and we finally were able to report on mass vaccine distribution. We report because the news impacts all of us. Will you please support our nonprofit newsroom?