Articles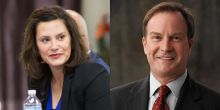 October 26, 2018 | Craig Mauger
Gretchen Whitmer's campaign has a fundraising edge over Bill Schuette. And outside groups are spending millions to influence the race.
October 1, 2018 | Craig Mauger, Joel Kurth
A California group sponsored oceanfront trips to Puerto Rico and Hawaii. Weeks later came GOP bills to change how Michigan awards presidential votes. Lawmakers did not have to disclose the travel.
August 8, 2018 | Craig Mauger
Michigan's major party candidates are raising millions of dollars, including from "dark-money" sources.
July 11, 2018 | Craig Mauger, Jim Malewitz
As a deadline looms for Gov. Snyder to decide the future of a pipeline beneath the Straits of Mackinac, he has touted efforts to weigh the issue transparently and independently. But his administration has given Enbridge Energy plenty of avenues to influence the debate.
July 11, 2018 | Jim Malewitz, Craig Mauger
Last year, the controversial pipeline sprung two small leaks, illustrating lingering questions about a pipeline that crosses nearly 400 bodies of water in Michigan and the state's power to oversee it. But Enbridge Energy says it's significantly improved safety.
July 11, 2018 | Jim Malewitz, Craig Mauger
A former Michigan spokesman who resigned because of "callous" statements about Flint was paid by a state contract to train government employees on how to communicate with media, records show.
June 8, 2018 | Craig Mauger
Michigan's Supreme Court has a rich history of expensive judicial races and partisan pressure when it comes to redistricting. A 2018 ballot measure may hang in the balance.
April 12, 2018 | Craig Mauger
The Michigan Democratic Party convention in Detroit promises unusual levels of drama and a possible challenge to the labor-dominated politics of years past. Here's how the voting works.
April 5, 2018 | Craig Mauger
In meeting rooms small and large across Michigan, the selection of Republican precinct delegates hold big repercussions for candidates and the party's future.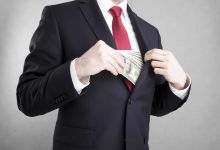 September 26, 2017 | Craig Mauger
A new law signed by Gov. Snyder makes it easier to get around how much can be spent on candidates' campaigns in Michigan, and harder to determine who is behind the money.
January 18, 2017 | Craig Mauger, Ted Roelofs
Most states have a "cooling-off" period before a departing lawmaker can become a lobbyist. Not so in Michigan, where most who take the leap are lobbying their former colleagues within six months.
October 27, 2016 | Craig Mauger, Ron French
Michigan's failure to pass a conflict-of-interest law allows legislators to cast votes even when they appear to have a financial interest.
October 27, 2016 | Craig Mauger
What's a conflict of interest, and what isn't? You decide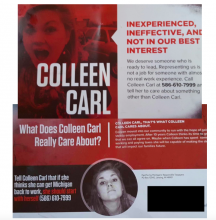 August 9, 2016 | Craig Mauger
Mystery groups funded attacks against at least 7 GOP candidates for the state House before the recent primary. State campaign finance law makes it difficult to know who is funding these attacks.
January 22, 2016 | Craig Mauger
Among the tsunami of unwelcome attention swamping the state, now this: Dark money swamps our elections, and even its defenders won't speak up