A recession is looming. Michigan business may not be ready.
(Shutterstock)
Michigan will likely know by the end of July if the nation has entered a recession. Indications so far look like the answer will be yes.
Gross domestic product — the overall value of goods and services produced — is falling for a second consecutive quarter, based on a dip in the forecasting model by the Atlanta Federal Reserve. Two quarters of negative growth would meet one common definition of a recession.
Those with memories of recessions past will recall that, when they happen, Michigan's manufacturing-heavy economy has been stung harder by the downturns than the nation as a whole.
Related:
Which raises the question of whether Michigan's business community is better prepared to handle a recession today than in 2007 and 2001.
The answer isn't terribly promising.
That's in part because Michigan still hasn't recovered what it lost since 2000. The state has fewer jobs, lower household income (when adjusted for inflation) and a lower job participation rate since then, while nationally the U.S. grew in key metrics of jobs, workforce and household income.
That leaves the state on a shakier foundation as it enters another period of economic uncertainty, said Lou Glazer, CEO of Michigan Future Inc., a nonprofit that advocates for building a knowledge-based economy.
"We are growing around the country, but we are growing very slowly here," Glazer said of Michigan's position. "And we are not well-positioned to compete in that space."
"Michigan goes into recession weaker. And it comes out weaker.".
Two decades ago, manufacturing losses led to calls to diversify the state's employment base. In the years since, Michigan has made progress: gaining jobs in key sectors like finance and professional services, and having some success (and setbacks) securing jobs in the auto industry's shift to high-tech.
But Michigan still ranks 29th in business competitiveness and scores lower than half of the states in measures that directly impact residents (such as poverty and educational attainment), according to a report released this year by Business Leaders for Michigan (BLM), a nonprofit that includes executives from the state's largest companies and universities.
When BLM was established in 2009 after the Great Recession, Michigan ranked 49th. Moving to mid-pack among states represents an accomplishment since then, said CEO Jeff Donofrio.
But Donofrio said more is needed. The group released a report in May, "Compete To Win" outlining how Michigan can thrive as "other states surpass us," Donofrio said.
Among the goals: improving K-12 education through investments in teacher and student support and raising high school graduation rates, and boosting economic growth through a consistent and competitive state economic development strategy and leading in business attraction.
Business leaders "are worried about both the near-term economy and they're worried about our long-term position for growth," Donofrio said when the plan was released.
Glazer said the state needs to move beyond quick fixes to address deeply rooted conditions that reach back across political administrations and downturns. Attracting educated young people and increasing Michigan's appeal to companies creating high-wage jobs are long-term strategies.
And the kind of jobs Michigan attracts matter. The jobs now filled in the state have a lower median household income when adjusted for inflation than in 2000, leaving state residents more financially vulnerable to an extended downturn.
"Not only did we lose jobs, we lost good-paying jobs," Glazer said.
"By all economic measures, we've had a really bad 20 years."
Losing population, changing jobs
Michigan entered 2000 as the nation's 8th largest state, with just under 10 million people, before a cooling economy spun into a recession in 2001.
At the beginning of 2007, in the run-up to the Great Recession, the state's population passed 10 million. This year, after the personal and financial tumult of the COVID-19 pandemic, our population once again fell below 10 million.
The state's stagnant population contrasts with overall U.S. growth of 17.43 percent population growth between 2000 to 2022.
"The 2000s (along with decades earlier) were really bad for Michigan in terms of just losing people," said Patrick Anderson, CEO of Anderson Economic Group, in East Lansing. "We basically depopulated Detroit and Flint, and we lost population to so many other states."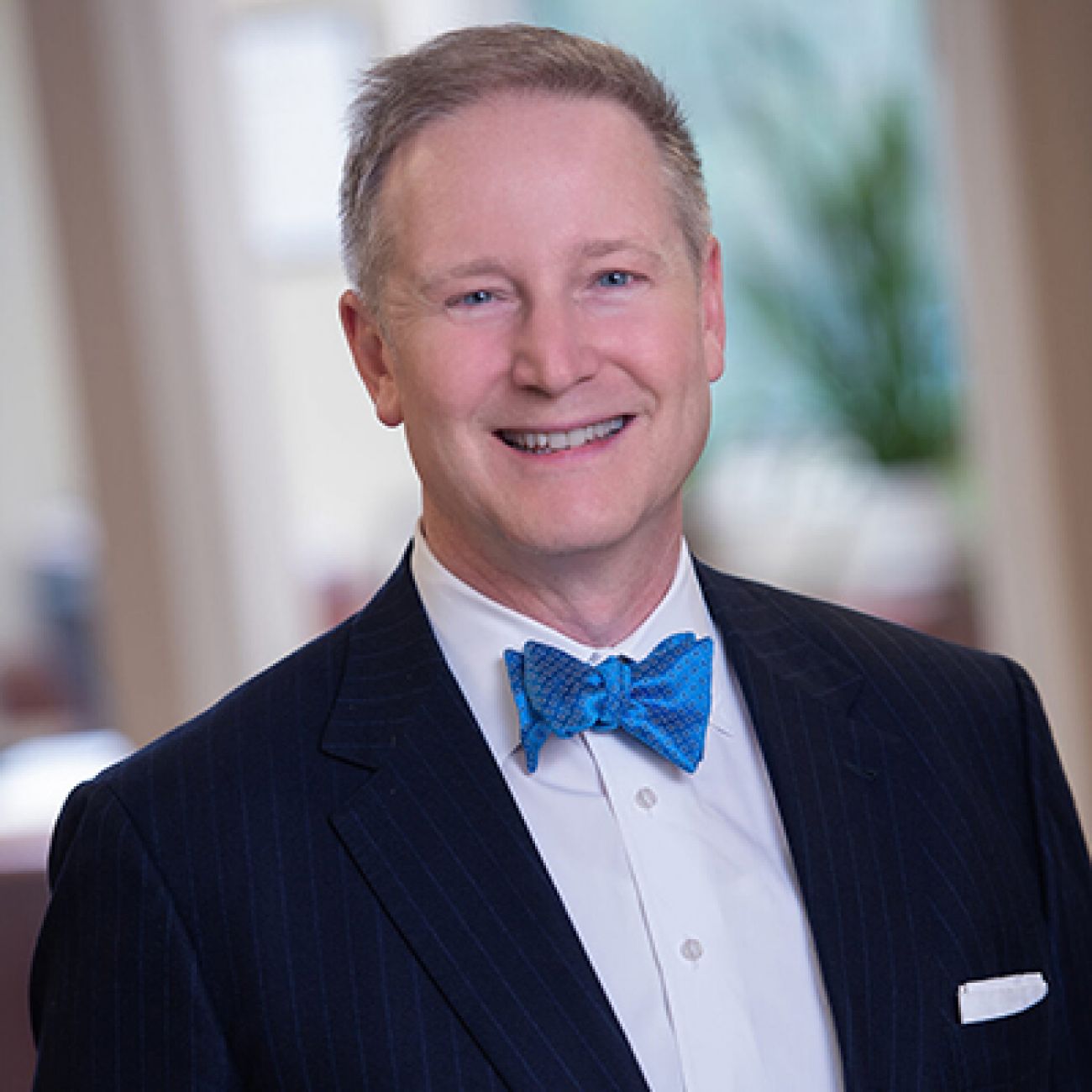 Patrick Anderson, CEO of Anderson Economic Group in East Lansing, said Michigan has been in a downturn since spring. He bases that on income losses over a year. (Courtesy photo)
One key to keeping people in Michigan is job availability, which can decline during a recession as expansion slows, then lead to a cycle of employer cost-cutting and revenue drops.
"If you're trying to make ends meet, you'll eventually find a job," Anderson said. "If you (find that) in another state, then we lose a lot of talent."
Michigan's job landscape in the summer of 2022 is a bit of an odd duck. Despite volatility in supply chains and energy costs, hiring remains strong nationally and Michigan's unemployment is at a low of 4.6 percent. That comes even as recent reports show real earnings are declining due to higher inflation that, as of Wednesday, reached an annualized rate of 9 percent.
But Michigan has a smaller army of workers than it did heading into past downturns. Overall, the state's workforce has shrunk 8.4 percent since 2000, according to data compiled by Bridge.
In contrast, the U.S. economy over the same period added 14.2 percent more jobs.
"Michigan was unusual in not fully recovering from the early 2000s recession, as manufacturing got hammered," said Brad Hershbein, an economist at the W.E. Upjohn Institute for Employment Research.
Market dynamics also affected auto suppliers, further hitting the state's heavily manufacturing job base.
"As China entered a preferred trading partner with the United States, that had a really bad effect on manufacturing," Hershbein said. "Michigan bore the brunt of that. And so it's not unusual for Michigan to be badly hit (in recessions)."
Anderson cautioned that Michigan is not immune to auto-related impacts this time around, as spending on durable goods — like vehicles — are among the first expenses consumers cut when challenged by higher costs.
Beyond auto engineering and manufacturing, Anderson said, Michigan also has a large network of auto-related suppliers, logistics, sales and repair. Estimates by MichAUTO, the state's auto industry advocacy group, show that roughly 14 percent of the state's workforce is directly or indirectly tied to the automotive industry.
"When the auto purchaser starts to worry about his or her budget, those cutbacks are felt pretty quickly" among those businesses, Anderson said.
Businesses are also recovering from pandemic policies that resulted in state-ordered temporary business closures. Anderson said the economic downturn this year is already affecting the state.
There were, of course, seismic job losses during the early months of the pandemic in 2020, with slow rebounds even as some industries, notably restaurants, saw closures and businesses in Michigan and beyond faced production slowdowns, worker shortages and supply chain disruptions. As of May, Michigan had 96,000 fewer jobs than in February 2020, the month before the pandemic closures.
"We're in a situation where a lot of the small businesses that were closed during the pandemic did not open" again, said Anderson, who has been critical of Gov. Gretchen Whitmer's pandemic orders on businesses.
"Those were vibrant businesses that made their customers happy. That means going into this recession having already lost some of our small businesses," Anderson said.
"The ones that made it through need to be very nimble. They're already cutting back on hours, tightening up credit terms and raising prices."
Worker impact
Michigan also has lost ground in unemployment and labor force participation when compared to the nation.
Back in January 2000, Michigan had a lower jobless rate and a higher percentage of working-age adults employed than the national average.
But as Michigan girds for a next recession, that's no longer the case. The U.S. is now at 4.0 percent unemployment, while Michigan is at 4.9 percent.
And while U.S. labor force participation has declined, Michigan's rate of decline is nearly double the nation's 7.5 percent drop over the past two decades.
That may be beginning to change. Since January, more adults in Michigan who'd stepped out of the workforce during the pandemic — including new retirees, people who chose to live off savings during the health crisis and parents without childcare — are returning to work, with small gains every month in the labor force participation rate, Hershbein said.
However, the state's stagnant population poses another problem for job creation: People are aging out of the workforce, leaving fewer people to replace them.
"Declines in the labor force participation and employment rates since 2000 are partially the result of the aging population, particularly Baby Boomers hitting their 60s and 70s," Hershbein said.
It's a national issue, too, he said, but "it's happening faster in Michigan" due to a combination of lower historical birth rates and fewer people migrating to Michigan from other states or internationally.
Glazer said Michigan must continue fighting to keep more college graduates in the state. That could be done with better "placemaking" efforts, such as by continued efforts to make cities more attractive to younger, educated people so they will want to live and work there rather than places like Chicago.
Then-Gov. Jennifer Granholm created the "Cool Cities" program in 2003 as Michigan funded areas of places like Grand Rapids, Kalamazoo and Detroit for things like art districts that would appeal to young people.
More recently, in December, the Michigan Economic Development Corporation's public spending arm, the Michigan Strategic Fund, finalized two new initiatives:
The Revitalization and Placemaking program, which is taking applications for grants that target upgrading vacant and blighted buildings, can spend up to $100 million in federal American Rescue Plan funding.
The MSF also approved a new Public Gathering Spaces Initiative that matches public fundraising to create or expand places like urban parks.
The challenge for Michigan, said Glazer of Michigan Future, is that a stagnant population and the lack of high-wage job growth are pervasive problems for the state. In comparison, the expected recession may pose less of a problem, given the state's relatively low unemployment rate.
Slivers of hope
Business creation is higher today and that is something that should serve Michigan well in the near-term, said Wafa Dinaro, executive director of the Detroit-based New Economy Initiative, a nonprofit that encourages entrepreneurism across southeast Michigan.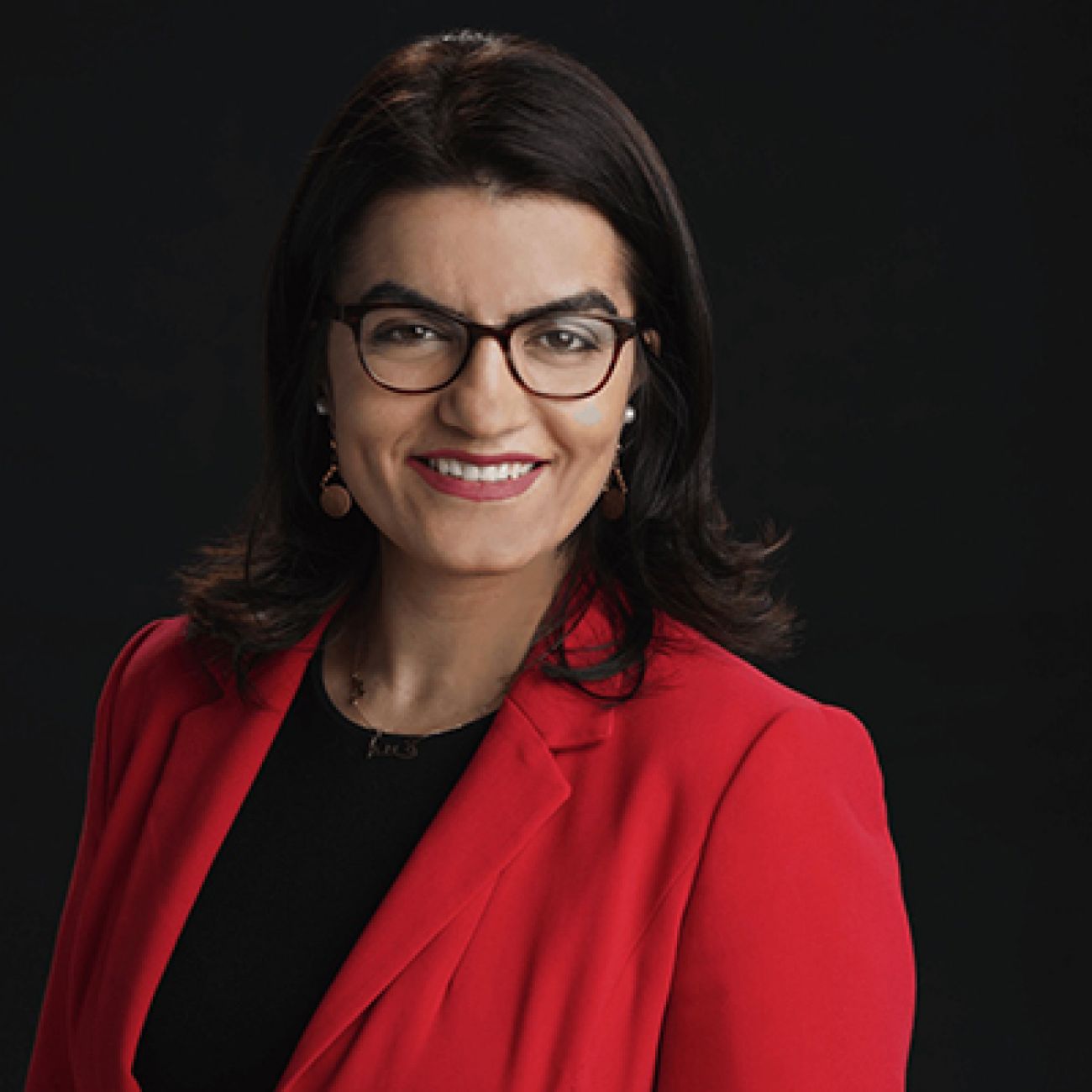 Wafa Dinaro, executive director of the New Economy Initiative. The nonprofit encourages equitable small business development in southeast Michigan. (Courtesy photo)
New business starts statewide reached a 14-year high in July 2020, and have fallen since, they continue to outperform the previous decade.
Setting up stronger safety nets for small businesses this year could help more of them survive the uncertain economy, Dinaro said, especially since a start-up is most vulnerable to closing during its first three years.
She said getting rid of the sales tax for a small business' first years would "be an easy win for policymakers," as would cutting licensing fees, such as for a sales tax license, to encourage more starts. State and local governments also could play a role by giving contracts to more small businesses for projects fueled by federal infrastructure and other pandemic funding.
NEI is focusing funding efforts on micro businesses of 10 employees or less, and creating more support networks for business owners like one it began during COVID in Detroit. Both aid the smallest of startups, which Dinaro said could address an additional concern: That business equity and inclusion could hang in the balance during a recession.
"We already know that women and people of color business owners have a more difficult time accessing capital and have a more difficult time accessing resources … so they're already at a disadvantage," she said. "Adding a recession on top of that is going to be detrimental to some of these businesses."
Peter Ruark, senior policy analyst at the Michigan League for Public Policy, which advocates for state-level social safety nets for residents, said residents also may benefit in an upcoming recession from recent changes like higher asset limits for the Supplemental Nutrition Assistance Program (SNAP) food benefit program that made it more accessible to low-income residents and children, no matter how deep a recession gets.
"Whether there's a good economy or a bad economy, there are people who are going to be left behind," Ruark said.
One policy change Ruark said could benefit residents in a downturn is raising the state's Earned Income Tax Credit (EITC) from 6 percent to 30 percent for lower-wage workers. Increasing the credit would return state income taxes paid to workers who qualify.
Ruark also recommends updating the state's Unemployment Insurance policies to extend benefits for workers who lose jobs due to economic conditions from 20 weeks to 26 weeks, along with raising the maximum benefit from its current $362 per week, where it has been since 2002.
Many business groups support the EITC proposal as a way to get people back into the workforce. Democrats and Republicans in the Legislature have included raising the EITC to 20 percent in their tax relief proposals, though they continue to debate other aspects of how to return some of the estimated two-year, $18 billion state surplus to residents.
Democrats support a $500 tax rebate for families making less than $250,000 per year, while Republicans want a broader, $2.7 billion plan that would cut Michigan's individual tax rate from 4.25 percent to 4 percent, which is what many small businesses pay.
Unclear, said Ruark, is whether there would be support for changes to unemployment, as the state continues to work through a state agency's mismanagement of federal funds from the first 18 months of the pandemic.
One encouraging sign for the state came during the first quarter of 2022, when gross domestic product declined in 46 states over the previous quarter. Michigan was one of just four states in which GDP — the value of all goods and services produced in the quarter — remained in positive territory, with nearly flat growth of 0.1 percent, according to the Bureau of Economic Analysis.
But even that silver lining contains a caveat: Michigan's GDP, when adjusted for inflation, has remained essentially flat since 2000, while U.S. growth over that period is 52 percent.
Anderson said Michigan continues to struggle to make infrastructure upgrades — like improving roads, which have an effect on major industries — that threaten its ability to compete in a downturn.
After the Great Recession, state estimates called for an additional $2.6 billion per year in road funding to stem deterioration. That level hasn't been reached, billion in bonds that and Michigan roads are expected to be in worse shape in 2030 than they are today, according to the state's Transportation Asset Management Council.
However, Gov. Gretchen Whitmer bypassed legislative roadblocks by starting a $3.5 billion bonding plan to fix state highways, and the state now has an additional $645 million from President Joe Biden's $1 trillion infrastructure bill.
Anderson noted that Michigan still has assets that can be touted to boost its chances to attract jobs and workers during a downturn. It still compares well as a lifestyle choice, he said, mentioning Traverse City as an example.
"Michigan should be leveraging its advantages as a place to live and to enjoy life and to enjoy nature," he said, "and its ability to have reasonable prices."
Donofrio of the business leadership group said the shorter-term outlook for the economy should not distract from Michigan's bigger goal of increased prosperity by shifting to a more knowledge-based economy.
Michigan, he said, has too long focused on finding "silver bullet" solutions to its economic turns.
Instead, he said, what Michigan needs is strategic, persistent planning across political lines and administrations over years to answer the question, "What does Michigan need to get from average to the top?"
Business Watch
Covering the intersection of business and policy, and informing Michigan employers and workers on the long road back from coronavirus.
Thanks to our Business Watch sponsors.
Support Bridge's nonprofit civic journalism. Donate today.
Only donate if we've informed you about important Michigan issues
See what new members are saying about why they donated to Bridge Michigan:
"In order for this information to be accurate and unbiased it must be underwritten by its readers, not by special interests." - Larry S.
"Not many other media sources report on the topics Bridge does." - Susan B.
"Your journalism is outstanding and rare these days." - Mark S.
If you want to ensure the future of nonpartisan, nonprofit Michigan journalism, please become a member today. You, too, will be asked why you donated and maybe we'll feature your quote next time!