In-depth reporting on the intersection between public policy and important health topics ‒ such as insurance coverage, hospital admissions, opioid abuse, access to care, medical research and the business of health care ‒ that impact nearly every Michigan resident.
Articles
As lawmakers debate restrictions on abortion in Michigan and elsewhere, a look at numbers that help frame the debate.
Miami's innovative program has slashed the number of mentally ill jail inmates in Miami, saving Dade County millions of dollars while providing hope to that region's most vulnerable residents. Michigan officials are taking stock.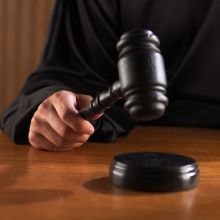 A day in Miami-Dade Circuit Court shows the promise of a program that has reduced the region's jail population and may serve as a model for Michigan.
In Miami, peer specialist Justin Volpe taps into his own dark past to reach out to criminal suspects with serious mental illness. Michigan court and government officials are studying whether to adopt such a model.
The state health department threatens closure of Lakeshore Regional Entity, which coordinates behavioral health care for 30,000 recipients in West Michigan. Lakeshore's board chair threatens suit, says state is to blame.
From Detroit to Clare, poor choices and limited access to health care have added up to lower lifetimes for many state residents, making health a gnawing but significant concern to those who live in Michigan and those leading it.
From Escanaba to Adrian, Michigan's health challenges are similar yet different. Use this map to explore a variety of metrics, from infant mortality and obesity to life expectancy.
Bridge Magazine is launching three monthly newsletters, two dealing with healthcare and a third specifically focused on mental health.
Pages