What Michigan is doing to combat coronavirus, a timeline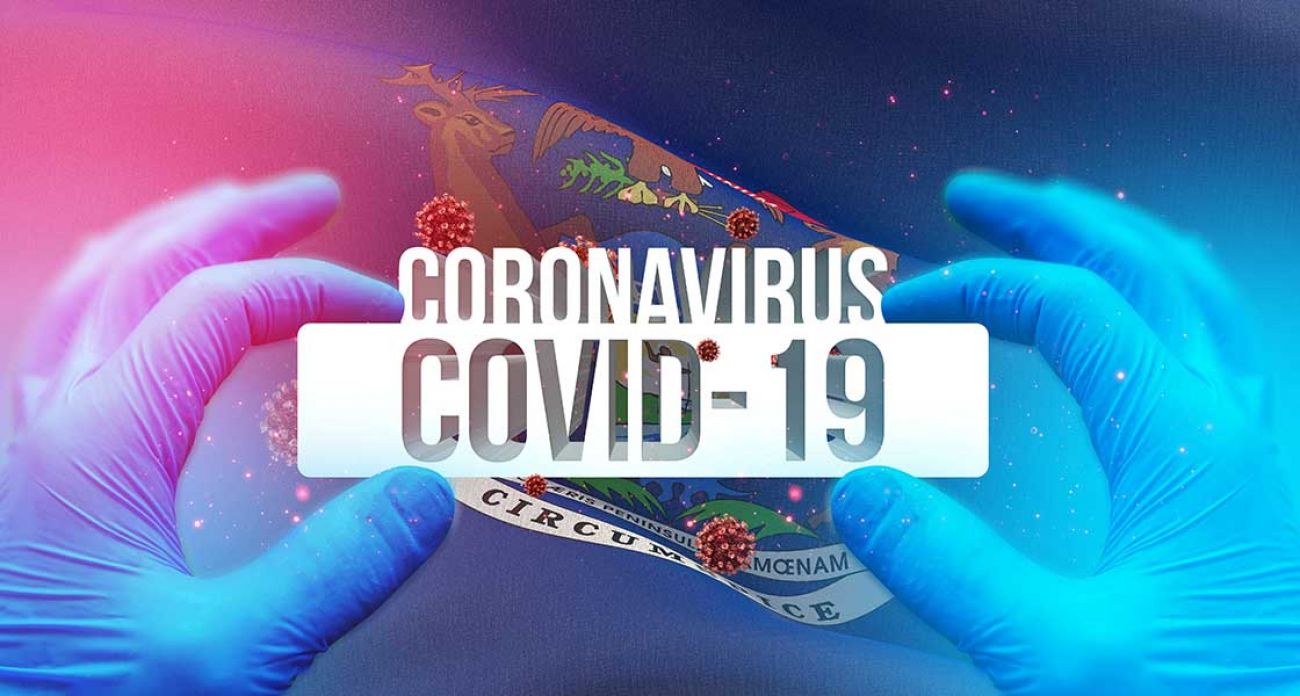 It started as a blip of a New Year's Eve news item on the other side of the world. Now, the novel coronavirus pandemic is the defining crisis in most of our lifetimes. A look back at how the COVID-19 winter morphed into Michigan's cruelest April:
Dec. 31, 2019: Officials in Wuhan, China confirm doctors are treating dozens of cases involving pneumonia-like symptoms.
Jan. 7: Chinese authorities identify a new type of the coronavirus connected to the illness.
Jan. 9: The first death is reported in Wuhan. Media reports say there is no evidence the virus can be spread from person to person.
Jan. 20: The World Health Organization announces confirmed cases in South Korea, Thailand and Japan. WHO reports 278 confirmed cases in China and six deaths in Wuhan.
Jan. 21: The U.S. Centers for Disease Control and Prevention announces the first U.S. case, in Washington state.
Jan. 24: The Michigan Department of Health and Human Services refers three cases from Washtenaw and Macomb counties to the CDC for testing. A few days later, they are found not to involve the coronavirus.
Jan. 30: WHO declares a global health emergency and the U.S. State Department warns travelers to avoid China.
Jan. 31: The U.S. Department of Health and Human Services declares a public health emergency. In one month, cases grow to nearly 10,0000 with 213 deaths worldwide.
Feb. 3: Michigan activates a Community Health Emergency Coordination Center to prepare for a possible outbreak.
Feb. 28

:
Gov. Gretchen Whitmer activates the State Emergency Operations Center to coordinate with local, state and federal agencies and other stakeholders.
Feb. 29: The first U.S. death is reported in Kirkland, Washington. There are cases reported in at least 59 countries.
March 3: Whitmer creates four task forces to coordinate the state's response and assess the impact coronavirus may have on state operations, health care, schools and workplaces. The U.S. removes federal restrictions on testing in the nation.
March 10: Michigan's first two cases of COVID-19 are confirmed in patients from Wayne and Oakland counties. Whitmer declares a state of emergency in Michigan. It is the first of 32 executive orders she will enact in a span of 24 days.
March 11: Michigan State University suspends classroom instruction and international travel. The University of Michigan, Wayne State University and other state universities do the same in rapid succession. The Detroit Pistons stand down as the NBA suspends its season. They are soon joined by the Red Wings, Tigers and collegiate athletes.
March 12: WHO describes the outbreak as a pandemic. Seven school districts in Washtenaw County become the first in the state to announce they are closing schools and moving to online learning. The state reports 10 new cases of COVID-19, bringing the total to 12.
March 13: President Trump declares a national emergency. By executive order, Whitmer closes Michigan schools and prohibits gatherings of more than 250 people until April 5. In a separate order, Whitmer restricts access to healthcare facilities, nursing homes and juvenile justice facilities. Confirmed cases in Michigan: 25.
March 14: Confirmed cases in Michigan: 33.
March 15: Whitmer imposes restrictions to stop price gouging on products such as face masks, hand sanitizer and cleaning supplies. Confirmed cases in Michigan: 53.
March 16: Whitmer closes restaurants, bars, coffee shops, theaters, performance venues, libraries, museums, fitness centers, sports facilities, casinos and other gathering places. The state expands eligibility for unemployment benefits to people who stop working to quarantine themselves or care for a family member. The state tightens restrictions on gatherings to no more than 50 people. Whitmer suspends other restrictions to help ease the delivery of medical supplies and equipment. Henry Ford and Beaumont health systems introduce the state's first same-day COVID-19 tests. Confirmed cases in Michigan: 53.
March 17: The hospitality industry braces for an uncertain future and laid-off workers are left reeling. By executive order, Whitmer gives MDHHS and the state Department of Licensing and Regulatory Affairs authority to streamline the expansion of healthcare facilities' capacity. Confirmed cases in Michigan: 65.
March 18: Michigan reports its first COVID-19 death. Ford, GM and Fiat Chrysler close all their U.S. plants, idling 150,000 workers across the country including more than 60,000 in Michigan. Whitmer extends deadlines to give residents more time to take steps necessary to avoid property foreclosures. Whitmer suspends Open Meetings Act rules requiring in-person meetings and hearings of government entities and permits proceedings to be conducted online. Whitmer eases rules to enable the expansion of childcare capacity in the state. Confirmed cases in Michigan: 80.
March 19: A study from the University of Michigan Department of Economics projects the pandemic will trigger a recession and cost Michigan between 155,000 and 400,000 jobs in the first three quarters of 2020. Confirmed cases in Michigan: 324
March 20: The state directs hospitals, outpatient health care facilities, and dental facilities to postpone non-essential medical procedures to limit the spread of the virus and free up healthcare resources. The governor issues an executive order prohibiting evictions except in extreme circumstances. Oakland County closes malls and playground equipment. Confirmed cases in Michigan: 549.
March 21: Confirmed cases in Michigan: 786.
March 22: Confirmed cases in Michigan: 1,035.
March 23: Whitmer issues a stay-at-home order for Michigan residents except for those who work in essential industries or are obtaining critical supplies such as food and gas. The order also prohibits gatherings beyond the people living in a single household, with certain exceptions. Michigan hospitals begin to fill with coronavirus patients amid equipment shortages. Confirmed cases in Michigan: 1,328.
March 24: Confirmed cases in Michigan: 1,791.
March 25: Detroit begins to emerge as the epicenter of COVID-19 in Michigan. Its per capita infection rate is third among U.S. cities, exceeded only by New York and New Orleans. Whitmer extends county canvass deadlines for the March 10 presidential primary election. Rules are eased to enable state administrative business to be conducted remotely and electronically. Another order enables pharmacies to expand their capacity and fill prescriptions for 60 days of medication. Confirmed cases in Michigan: 2,294.
March 26: The United States becomes the country with the most confirmed COVID-19 cases. Confirmed cases in Michigan: 2,856.
March 27: Whitmer extends deadline for filing state and local income tax returns by 90 days. Another order calls for voting in the May 5 election, to the greatest degree possible, to be conducted by absentee ballot or for ballot questions to be delayed until Aug. 4. Confirmed cases in Michigan: 3,657.
March 28: Whitmer orders water utilities to restore service to any residents who was disconnected for non-payment. More than 300,000 Michigan residents filed unemployment insurance claims from March 22-28 — 65 times more that the same week in 2019. Roughly 1 in 10 Michigan workers — a total of 439,092 —filed for jobless benefits in the previous two weeks. Confirmed cases in Michigan: 4,650.
March 29: A new executive order from the governor strives to reduce risk among prison populations with a series of protocols including restricting visits, minimizing crowding, stringent cleaning and screening everyone who enters or leaves a facility. Public health rules are eased to provide leeway in medical practices, supervision of health care professionals and delegation of their work. Confirmed cases in Michigan: 5,486.
March 30: The state enacts temporary restrictions on non-essential veterinary services. COVID-19 created an unexpected oversupply of higher volatility winter-blend gasoline, which normally cannot be sold after April 1. The governor extends the deadline. Confirmed cases in Michigan: 6,498.
April 1: Whitmer expands the state emergency and disaster declaration and asks the Michigan's Legislature to extend by 70 days her authority to take emergency actions. Following a surge in cases, Michigan surpasses California and now ranks third in the United States with 9,334 cases and 337 deaths, behind only New York and New Jersey. Detroit continues to be hit hard with 2,472 cases and 83 deaths.
April 2: Whitmer closes public school classrooms for the remainder of the 2019-2020 school year. The number of confirmed cases globally surpasses 1 million and the death toll reaches 50,000. In Michigan, there are 10,791 confirmed cases and 417 deaths.
April 3: The CDC recommends all Americans wear cloth face masks in public settings where social distancing measures are difficult to maintain such as grocery stores and pharmacies. Michigan begins a crackdown on violators of the state's shelter in place order, threatening fines of up to $1,000. Confirmed cases in Michigan: 12,744 and 479 deaths.
April 4: U.S. Vice President Mike Pence announces a federal shipment of 300 ventilators, after 400 earlier in the week, to Michigan. The state has some 1,700 total ventilators but health officials project needing as many as 10,000 as cases spike. Confirmed cases in Michigan: 14,225 cases and 540 deaths.
April 6: Confirmed cases in Michigan: 17,221 and 727 deaths.
RESOURCES:
---
David Wilkins is a corporate communications consultant and veteran freelance journalist based in Ann Arbor.
We're not just a news organization, we're also your neighbors
We've been there for you with daily Michigan COVID-19 news; reporting on the emergence of the virus, daily numbers with our tracker and dashboard, exploding unemployment, and we finally were able to report on mass vaccine distribution. We report because the news impacts all of us. Will you please donate and help us reach our goal of 15,000 members in 2021?